Gowanus Manufacturers Highlighted in New Calendar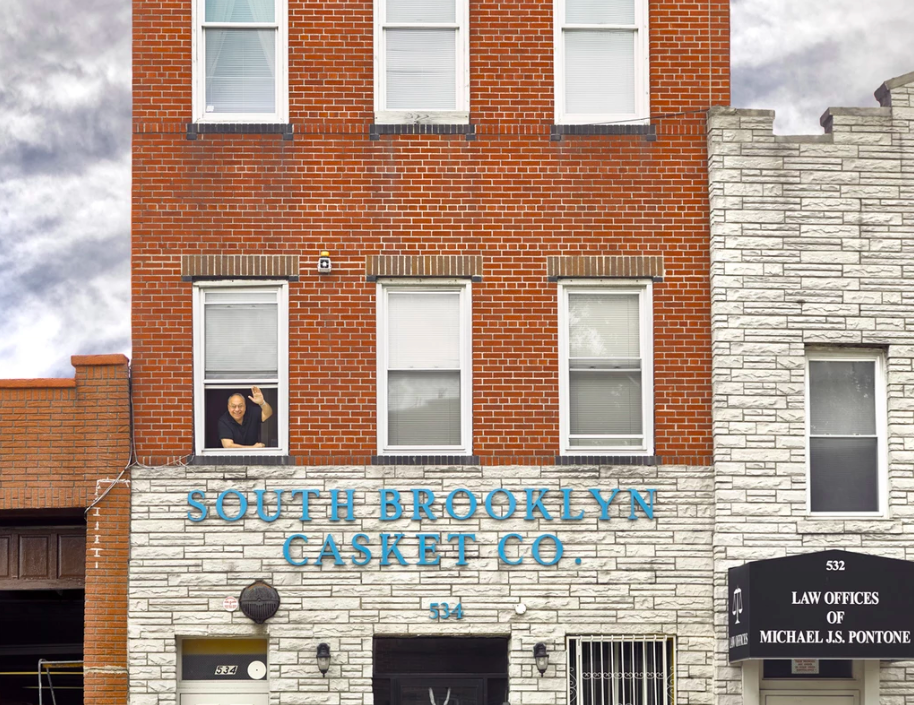 GOWANUS – Gowanus Souvenir Shop hosted a launch party over the weekend for the release of its latest Souvenir Edition—the Gowanus Manufacturing Calendar 2020.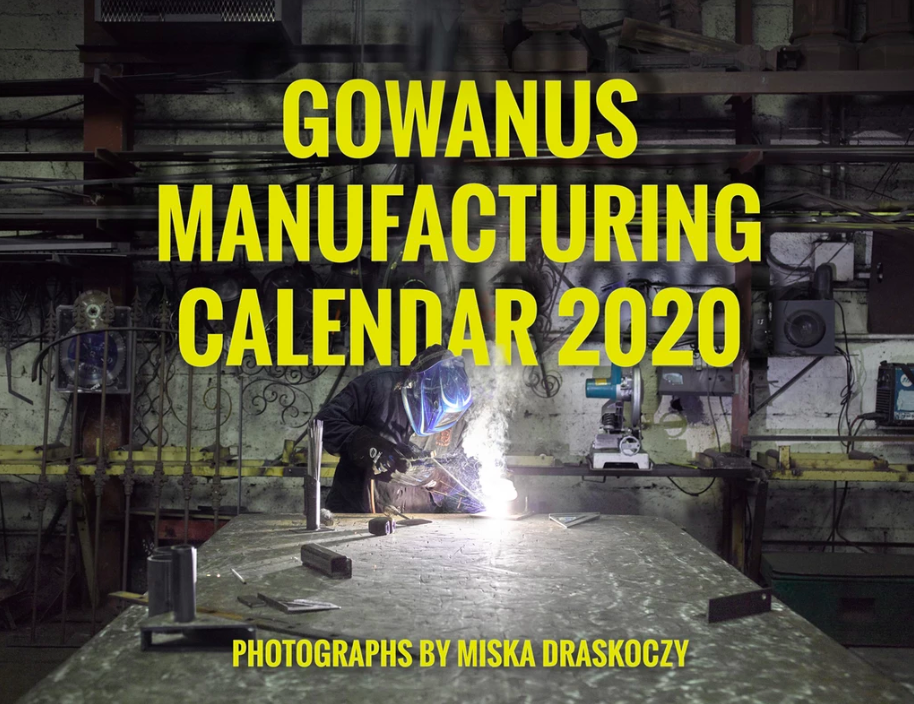 The calendar focuses on old and new manufacturing businesses as well as the people who run them and work there—many for several generations—such as the family-owned South Brooklyn Casket Company which has been on Union Street since 1931.
A collaboration with Gowanus-based photographer Miska Draskoczy, the wall calendar features a dozen diverse local businesses and the goods they produce including bath products, caskets, ceramics, graphics, metalwork, lettuce, woodwork, and more, showcasing "the continued vibrancy of manufacturing in Gowanus."
"Miska has been a friend and 'shop artist' for a while now," Gowanus Souvenir Shop owner, Ute Zimmermann, said of the partnership. "We did a show and launch party for his stunning Gowanus Wild project. I was so grateful he was game to be a part of the project."
Draskoczy said he "leapt at the chance," when Zimmermann approached him about working together. "I've lived in this area for years and always walked by all the shops…I had a likewise thought—it would be amazing to shoot inside these spaces and meet the people," the artist said.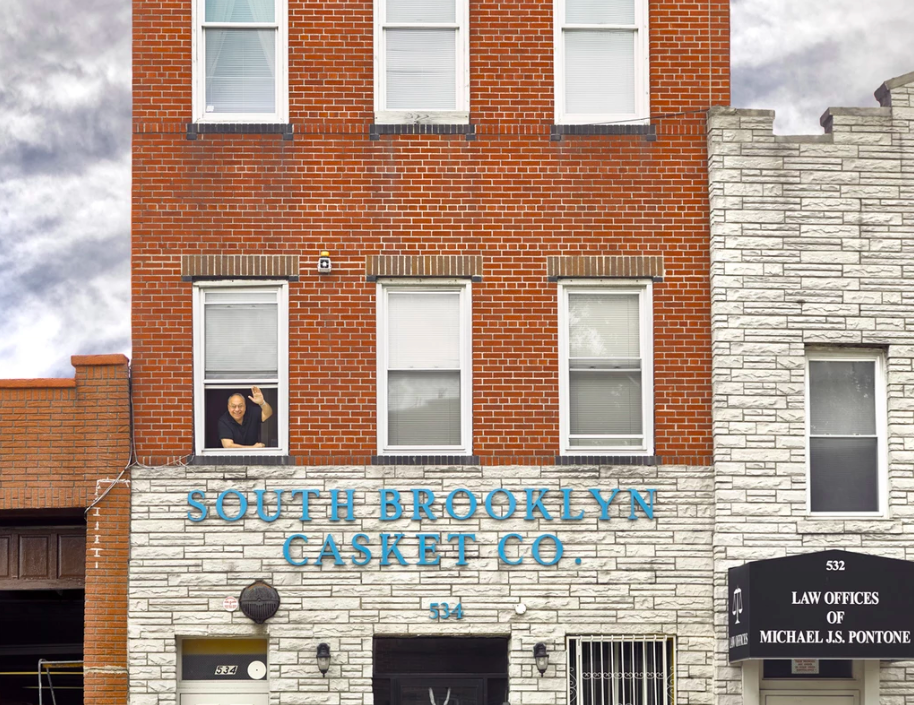 Zimmermann produced another calendar in 2018, Guys 'N Dolls of Gowanus, featuring photos of well-known Gowanus neighbors shot by Chloë Beck. "To be a legit souvenir shop, selling calendars is as essential as selling postcards," Zimmermann explained. Regarding the theme for this year's calendar she said that manufacturing is an important–as well as her favorite—part of Gowanus. "I love the breadth of goods produced in this neighborhood and the mix of old and new businesses. Especially in light of the immense real estate speculation which is a huge threat to these businesses in Gowanus right now, I wanted to showcase the vibrancy of manufacturing in Gowanus and the people behind them." Among other concerns, many locals fear that the impending neighborhood rezoning will threaten local businesses and strip away much of the area's character.
"There's so much passion around businesses in this neighborhood," Draskoczy said. "A lot of these are family businesses that have been here for multiple generations and…Gowanus is one of the last, reasonably central areas in New York City where you can still do heavy industrial work. If we lose Gowanus, where do people go from there? I really hope we don't lose that entirely."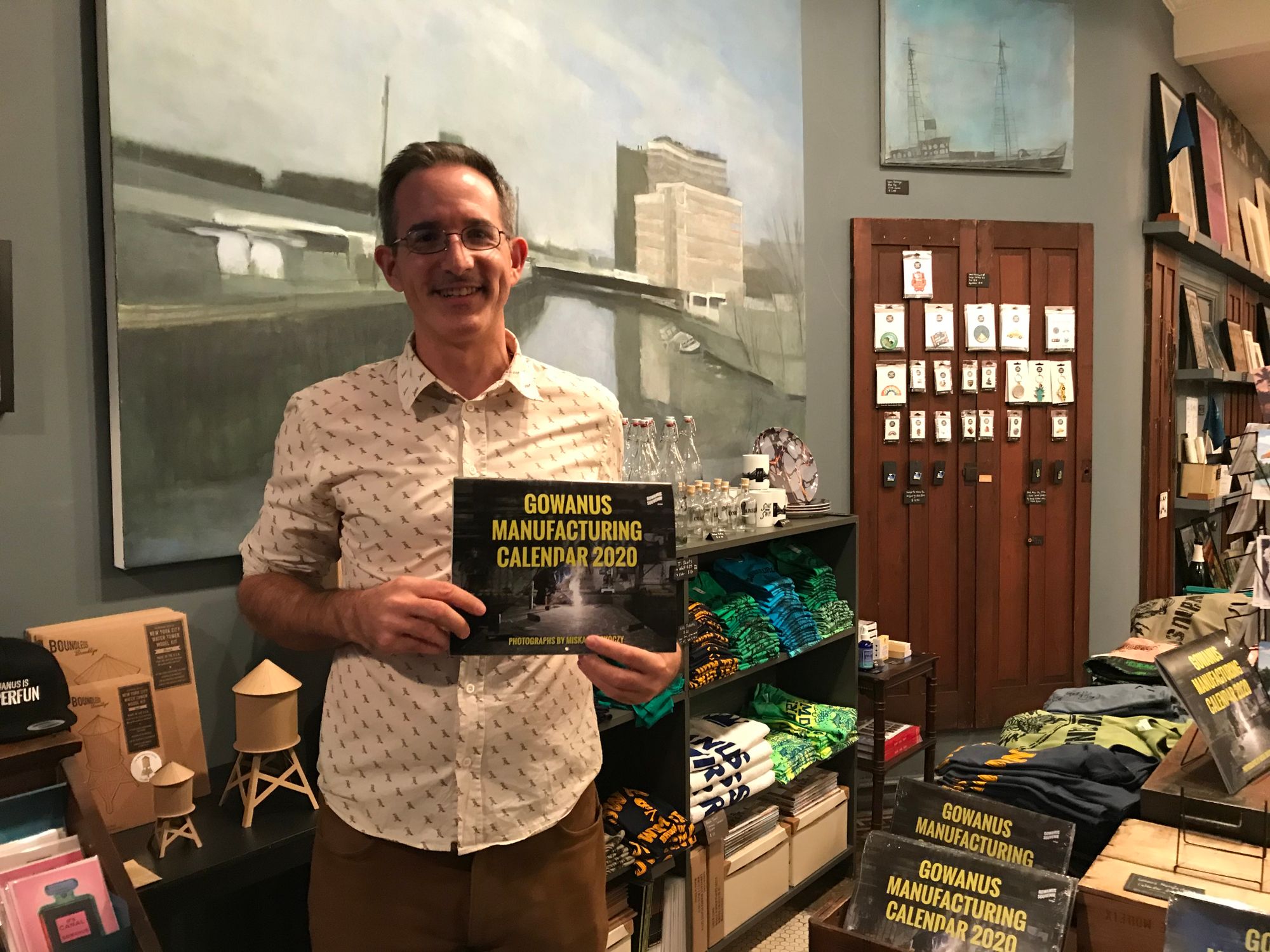 The two worked on the project over the summer months, sometimes shooting multiple businesses in one day. "Ute knows all the businesses so she had already built relationships with most of the business [owners]," Draskoczy explained. Zimmermann curated the list of businesses included in the calendar.
"Most businesses I know from living in the area for a while and [from] having the shop," she explained of the selection. "Some were a lucky coincidence, like Stephen Antonson, whose studio gate was a crack open when we were shooting his neighbor Marble, Onyx, Granite & Terrazzo."
"There's amazing stuff going on in the neighborhood, behind what otherwise looks like nondescript grey doors," Draskoczy said, also referencing Stephen Antonson's studio as an example. "You see the shop from the outside and it's just some random door…and you go inside and it's this amazing feast of visual overload with all these white plaster sculptures."
Draskoczy said he hopes the calendar will "build awareness of the neighborhood and of all the cool stuff that's going on around us. We want to fight to protect it. Fight to keep it here. The first step of that is always awareness."
"Miska's pictures capture so much and to see the images all together creates a real impression of the characters and materials that make up the fabric of this neighborhood," Zimmermann said of the final product. "It's also fun to imagine the calendar open to the same page on all kinds of different walls next year, providing a little window into what makes Gowanus so special."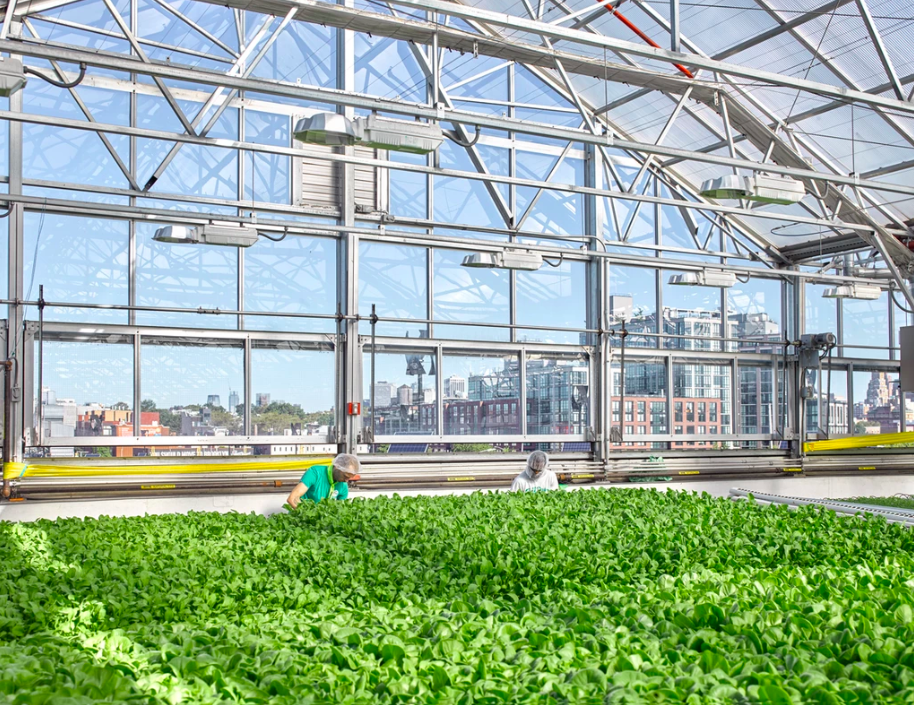 While Draskoczy enjoyed working with all the business owners and exploring the facilities, the one that stood out to him was Gotham Greens, the 20,000-square-foot greenhouse on the roof of Whole Foods. "It was just so surreal," he said. "It's like being in Logan's Run or something. You're in this weird sci-fi biosphere and there's fresh basil [scent] wafting everywhere and everybody's walking around in face masks and looks very healthy…but then you can see the city through the greenhouse windows."
When asked if there are any locations missing from the 2020 calendar that he wish could have been included, Draskoczy responded the E-Waste Warehouse/LES Ecology Center and one of the taxi garages in the area. "I always wanted to shoot some of these really cool taxi garages around here because they're so colorful," he said. "We just ran out of time. We're already building a short list for next year."
Accompanying Draskoczy's photographs in the calendar are descriptions of each business as well as a map of Gowanus showing where they are located. The businesses featured in the Gowanus Manufacturing Calendar 2020 are: A J Ironworks; Stephen Antonson; Architectural Grille; Claireware Pottery; Even Keel; FullBleed Printing; Go Greener Plumbing; Gotham Greens; Marble Onyx Granite & Terrazzo; The New Motor; South Brooklyn Casket Company; and US Recycling.
Gowanus Manufacturing Calendar 2020 is available at gowanussouvenir.com. [$24]