Would 750 Speed Cameras Help? Gounardes Sponsors Speed Camera Bill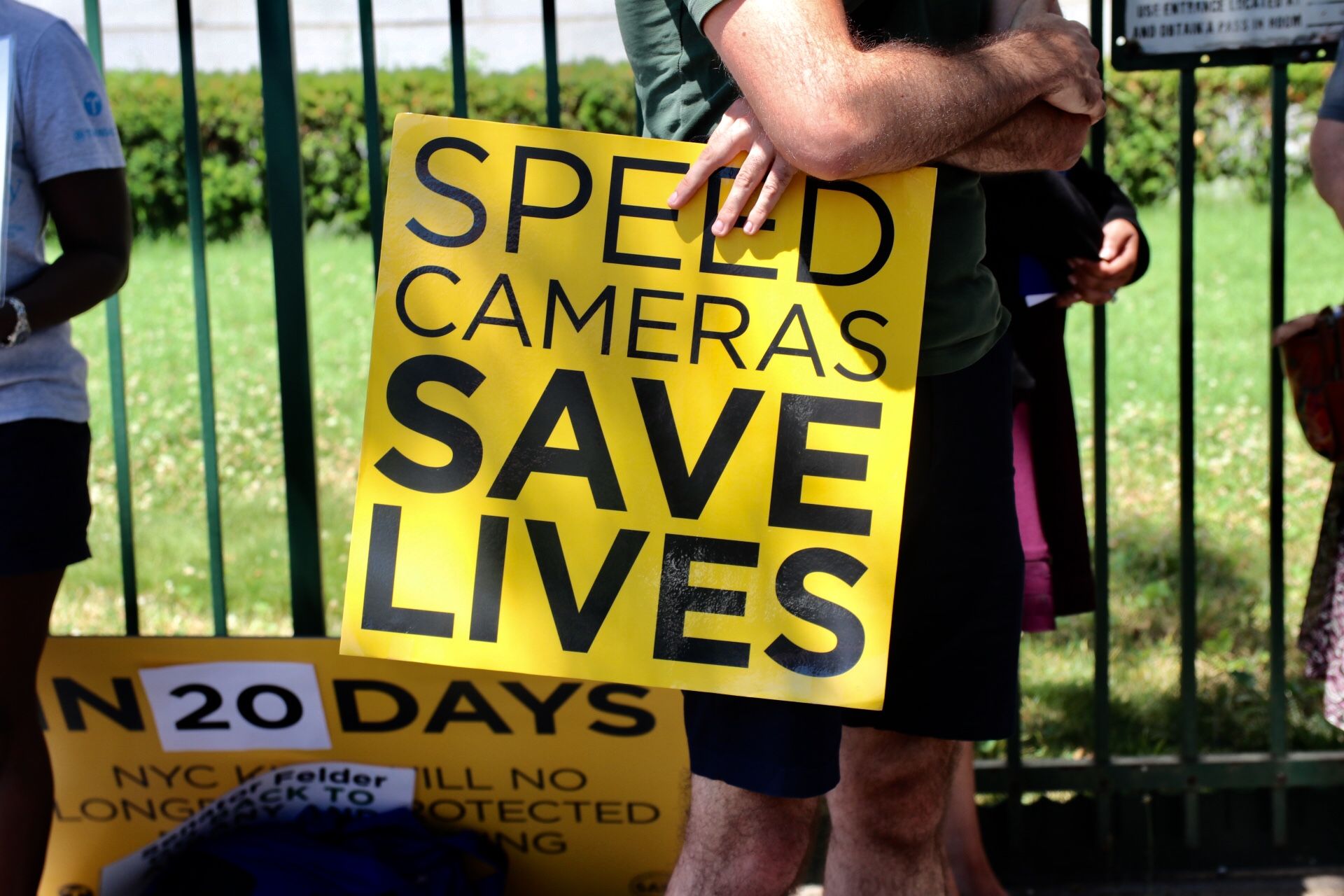 BROOKLYN — State Sen. Andrew Gounardes is making good on his word to increase pedestrian safety by introducing legislation on Thursday that could add speed cameras to 750 New York City school zones.
The legislation submitted Thursday could increase the installation of cameras in school zones by more than five times. Lawmakers limit the amount of speed camera zones to 140 in the current legislation. The new bill also goes beyond Gov. Andrew Cuomo's proposed expansion which would have increased the school zone count to 290.
"I am beyond thrilled that we were able to negotiate this bill and substantially expand this incredibly life saving program," Gounardes told Bklyner.
The bill would also increase the enforcement period time to 6:00 am to 10:00 pm. The camera count would also increase to cover a quarter mile radius per school zone.
In 2017, the Department of Transportation (DOT) released data showing speed cameras reduces speeding by 63 percent throughout the city. Shortly after, the late State Sen. Jose Peralta introduced similar legislation to bump up speed camera protection in more than 750 the city's school zones.
Nearly two years later, transportation advocates are singing the praises of a more promising version of that bill.
"This legislation is a tremendous step towards having schools and neighborhoods where speeding in multi-ton vehicles is no longer tolerated," said Marco Conner, interim executive director of Transportation Alternatives.
The bill— like the current one— has an expiration date, this one July 1, 2022. Last summer, the sunset clause spawned a public outcry after the Republican-led Senate failed to reauthorize cameras before the start of the school year.
"We don't want to keep things operational if they're not working or no longer serving their purpose," said Gounardes, when asked why the bill still includes an expiration date. "Having the sunset really allows us to take the time out, make sure it's working the way we intend it to, see if we need to make any tweaks and then keep it going".
Under the new law, the city must submit a speed camera report on or before June 1 of every year.
Gounardes has worked with B.R.A.K.E.S since 2014, a Bay Ridge a transportation advocacy group.  The peed camera issue led his 2018 senatorial campaign to unseat eight-term senator, Marty Golden.