Gifting season has begun – Bklyner Gift Guide
The holiday season has officially started! The street lights are up, the windows have been transformed and the catalogs are piling up at your door, but we Brooklynites shop local!  Whether you are looking for a thoughtful host gift or one that doesn't fit in a category Bklyner has you covered.
Li-Lac Chocolates
Sunset Park
Industry City, 68 35th St
Fl 1, Unit 18
b/t 3rd Ave & 2nd Ave
(212) 924-2280
https://www.li-lacchocolates.com/
You can't go wrong with chocolate. Shop Gourmet Chocolate Gifts at Li-Lac Chocolates! Discover, fresh, gourmet, artisan chocolate from Manhattan's Oldest Chocolate House – since 1923. All their chocolate is handmade in small batches for exceptional quality and superior taste. Choose from over 140 gifts. Visit Li-Lac Chocolates' factory showroom at Industry City (Sunset Park), Brooklyn.
Brooklyn Boulders
Gowanus
575 Degraw St
b/t 4th Ave & 3rd Ave
(347) 834-9066
https://brooklynboulders.com/holiday-gift-cards
Not sure what to give your friends this year? Grab a Brooklyn Boulders gift card and give them the gift of adventure. BKB gift cards can be applied towards any purchase at our locations. Send your best friend forever a digital gift card right to their inbox. All gift cards can be redeemed the value in-facility.
Smart Hair Studio
Windsor Terrace, South Slope
282 Prospect Park W
b/t 18th St & 17th St
(347) 689-9081
http://www.smarthairstudiony.com/
Holiday shopping made easy with SHS gift certificate! Organic color, botanical keratin treatment, organic facials or trendy haircuts all included. Customizable for all your beauty needs!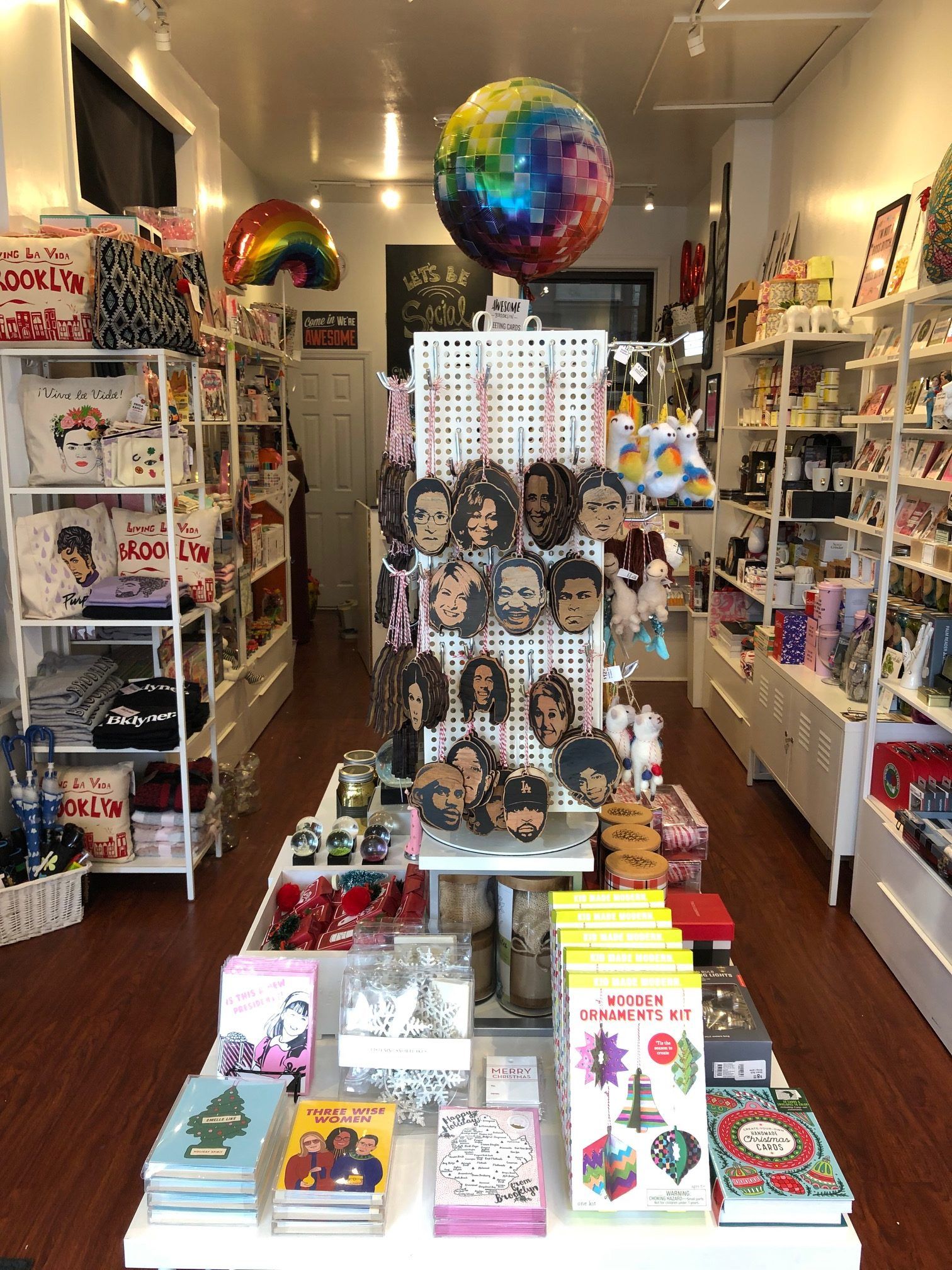 Awesome Brooklyn
Prospect Lefferts Gardens
617 Flatbush Ave.
Brooklyn, NY 11225
(718) 928-7484
http://www.awesomebrooklyn.com
Awesome is a gift store with smart, well-designed, cool, and culturally aware gifts. Whether you are looking for RBG, Oprah, Prince or a Michelle ornament, or barware, scarves, wallets and weekend bags Awesome Brooklyn has you covered.  Can't get to the store, you can also order online. Awesome also carries exclusive Bklyner T's and Totes that support our local news.
Peace & Riot
Bedford Stuyvesant
401-403 Tompkins Ave
Brooklyn, NY 11216
(347) 663-6100
peaceandriot.com
Rough Trade Club
Williamsburg
64 North 9th Street
Brooklyn New York New York 11249 US
718 388 4111
https://roughtrade.com/us/membership
A monthly treat for the Vinyl loves in your life.  Monthly members receive an Album of the Month. The gift that keeps on giving long after the holiday season.  You can order online – 3, 6, or 12 month CD or LP.
Soap Cherie
218 Bedford Ave
Brooklyn, NY 11249
www.soapcherie.com
Bring dessert without the calories.  Soap Cherie's line of bath & body products are made in Brooklyn with raw, natural & organic ingredients. A treat for the holidays.
T2 Tea
140 Smith St, Brooklyn, NY 11201
(718) 422-7986
For the consummate tea lover. Not only does T2 have an endless selection of tea, but you will also find the most beautiful teaware. You can join their Tea Society at no cost and you have your gift wrapped at no extra cost.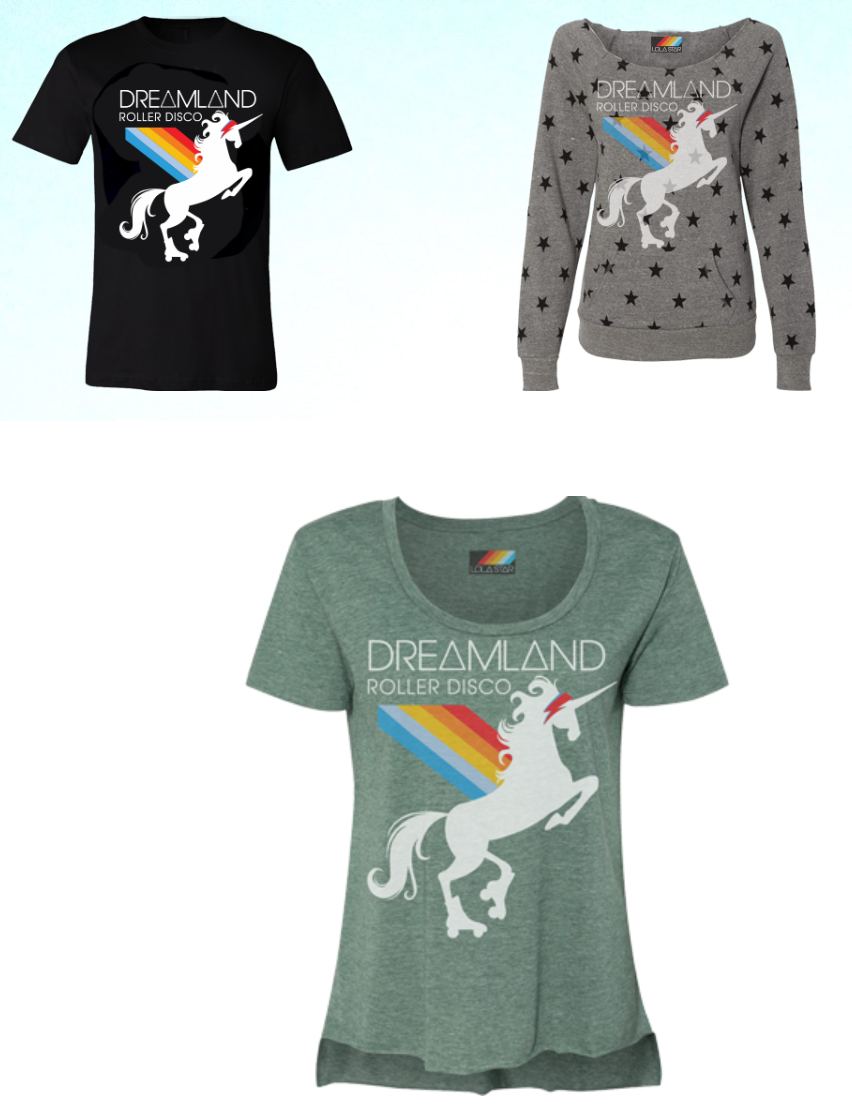 Lola Star
Coney Island
Brooklyn, NY 11224
844-ROLL-SK8 Extension 2
https://lolastar.com/Dreamland Roller disco diva Lola Star (aka Glitter Fairy) designs collectible T-s and Mugs that will surely delight.
Kings County Wines
Ditmas Park
1420 Cortelyou Rd
Brooklyn, NY 11218
(718) 826-6600
http://kingscountywines.com/As we know wines and liquor is a great and welcome gift. Kings County Wines has moved to bigger digs and offers a well-curated and well-priced selection of wines as well as excellent liquor options. They carry some great bourbons, vodkas, and gins. Store staff is friendly and knows their inventory. Kings County Wines offers free delivery with a $20 minimum purchase and also hosts frequent tastings that are great for trying new items.
BKLYNER Gift Subscription and Matching Tee or Tote
Last but not least on our list – Bklyner Subscription and matching Tee or Tote. Consider a gift subscription to Bklyner.  Each subscription supports independent local reporting and keeps Brooklynites informed on the latest news, where to eat & drink and what to do this weekend.
The Holiday Gift Guide is part of BKLYNER's series to promote Shop Local, Shop in Brooklyn.  Stay tuned for our future gift guides. We will publish one per week. For more information email HERE.