Gelman Claims 6 More Murders In Jailhouse Interviews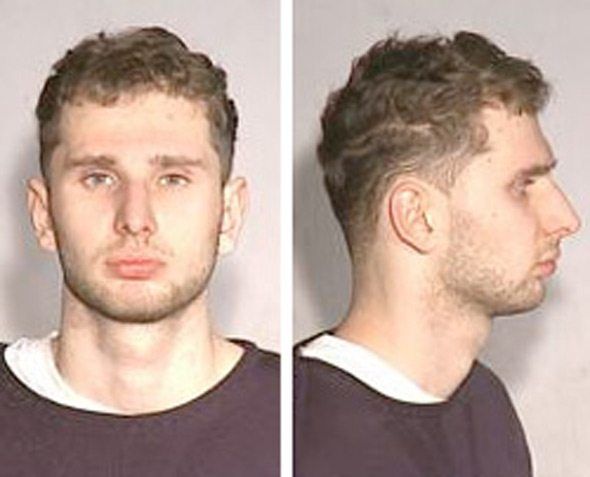 The twisted saga of Maksim Gelman – the madman slasher who killed four people in a citywide rampage last year – just keeps getting weirder and weirder.
In two separate interviews from Rikers Island – first with the Daily News, and then the New York Post – Gelman claimed that he took six lives long before he went on his killing spree, most as part of his dealings as a high-rolling cocaine dealer.
Gelman told the Daily News that his first two kills were a hit-and-run in Sheepshead Bay. The paper matched it up to the hit-and-run killing of a mother and daughter in 2006, in which no arrests were made – but noted it is impossible to connect to Gelman with certainty. The other four deaths were to settle scores with rival drug dealers in the Bronx and East New York.
The madman also claimed that he was being tailed by the DEA during the entirety of the 28-hour killing spree, and that he was a successful cocaine dealer who regularly slept with high-end prostitutes.
A friend confirmed to the Daily News that he did sell cocaine, but the details of the hit-and-run were contradicted in a follow-up interview he granted the New York Post.
He said he ran them down once, and then thought about leaving behind witnesses who could ID him or his car. So he callously put his car in reverse and drove back and forth over the two men to make sure they were dead before speeding off , he claimed.
The Post also gave him an opportunity to shed light on the February 11 slayings:
He claimed Yelena was never his girlfriend but an associate who had crossed him. He said she didn't have a criminal record but did stints in rehab for her prescription drug problems which escalated to heroin.
"I want to tell my side of the story. She was never my girlfriend. She had a pretty face, but too skinny for me. I never stalked her. She knew how much money I had, and wanted to set me up for a robbery. I killed her mom because I want to kill those close to her," he said.
The morning of the killing spree, Mad Maks said he only planned to kill his stepfather by stabbing him to death.
He would stab his stepfather, his mom would cover for him, and he would get on a plane to the Dominican Republic and disappear for a long time, he claimed.
But instead, he said his mother panicked and called 911.
Gelman says he is still angry at her over this, but understands.
"She had never seen somebody get killed before" the madman explained.
He said while cops were looking for him he wanted to kill at least three or four more people to settle scores .
After killing Yelena and running over an elderly man, which he said "was just an accident," Gelman said he desperately tried to get out of New York.
But he didn't have his passport and couldn't leave the country. He said he stole car after car, and jumped from dollar van to dollar van, then got into the train system.
The fiend went into Queens and jumped from train to train until he ended up in Manhattan.
"I panicked. I was paranoid. I wish I had just killed my stepdad," he said.
He said his knowledge of the subway system helped him get to Brooklyn then Queens and into Manhattan, where he was apprehended.
"I wanted to take control of the train! I wanted to use it as my getaway! I went to the [conductor's] door and knocked, trying to sound official, and these cops came out! I tried to grab a guy and take him as my hostage, I stabbed him with a knife, but they got me! I wish I had stabbed the cops instead!"
Gelman pleaded guilty to the murder of four people and other violent charges last year. He faces 200 years to life in prison and will be sentenced this week.