Future KBCC Student Wins MLB Scholarship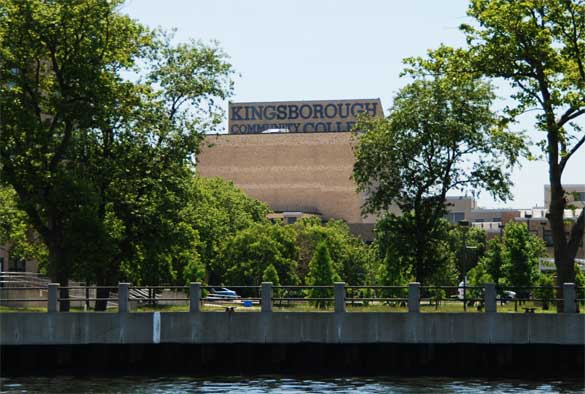 The Major League Baseball Charities awarded a college scholarship on Friday to 12 high school seniors, including a future Kingsborough Community College (2001 Oriental Boulevard) student.
Jeremy Martinez and the other recipients were chosen from students across the country who participate in Reviving Baseball in Inner Cities (RBI), the Major League Baseball youth baseball and softball initiative. They will each receive $5,000 per year to fund their college education through the "RBI for RBI Scholarship Fund." The scholarships allow students to pursue any field of study at a two-year college, four-year college, university or vocational school in the United States or Puerto Rico.
Winners were chosen based on their academic records, leadership qualities and skills, participation in school and community activities, and financial need. Martinez proved himself to be a worthy candidate for this scholarship through his commitment to assisting others by volunteering with Catholic Charities, tutoring younger students in an after-school program, and serving as a camp counselor for the Greater Ridgewood summer camp. He is a resident of Howard Beach, Queens, and a member of the Greater NY Sandlot Athletic Alliance RBI League. Martinez will attend Kingsborough Community College this falls and plans on pursuing a degree in criminal justice.
The RBI program is a Major League Baseball youth initiative created in order to provide opportunities to play baseball and encourage teamwork while emphasizing the importance of education and academics.  This program gives over 200,000 boys and girls the chance to play baseball and softball in more than 300 programs established in 200 cities worldwide. The MLB and Clubs affiliated with it set aside approximately $30 million worth of resources to the RBI program.
Congratulations to Martinez and the other high school graduates on their achievement!