From Shanghai Jianbing To Rock N' Roll Cookies: Smorgasburg Pitches Its Prospect Park Tent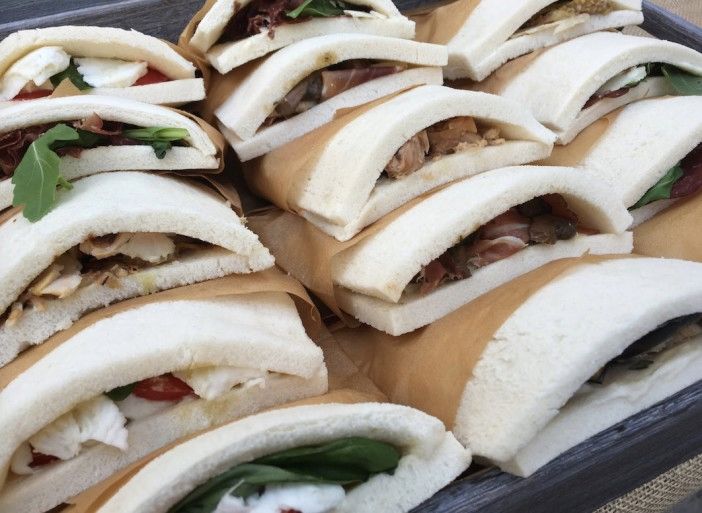 The sixth al fresco season for Smorgasburg kicked off last Sunday, and its tent has been pitched in our jewel of a backyard for the warm weather. (Don't worry, that warmth is coming).
After camping out in the cold weather down at Industry City, the highly popular food festival will be at Breeze Hill in Prospect Park on Sundays. And Breeze Hill certainly lived up to its name last weekend as the wild winds came through.
But the focus, of course, is on the diverse culinary offerings this year. And new to the outdoor festival will be alcoholic beverages with beer, wine, and booze by a revolving series of vendors.
The vendors have to make a competitive cut — Smorgasburg received about 350 applications for new vendors this November, and 70 "tastings" were done at their Crown Heights office, according to the company. 25 new vendors were ultimately accepted for the new season.
We had a chance to sample many a victual from these newcomers, and you best get out there to do so yourself. Smorgasburg said there were over a million visitors last season, and the festival isn't slowing down.
Now unlike Industry City, Smorgasburg and Brooklyn Flea will be splitting off to separate venues during the warmer months (although the Flea does have a spread of food vendors).
If you can't wait until Sunday of each weekend, Smorgasburg holds court in Williamsburg on Saturdays before hopping over to our neck of the woods. And for the Flea, it's located in Fort Greene on Saturdays and DUMBO on Sundays.
Smorgasburg will be at Breeze Hill every Sunday until Sunday, October 23, when the pumpkins will be all the rage.
So here's a bit of a preview of a selection of the new vendors. There are a lot more where this came from. Warning: please don't try to eat your computer or phone.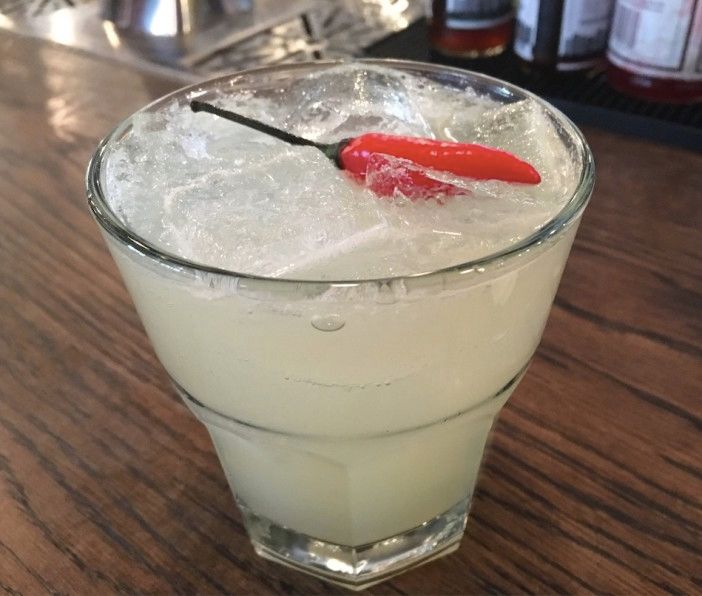 Vendor: Blank Slate Kitchen
What: Rich syrups made from palm sugar, including a black pepper mint and Bird's Eye chili simple syrup.
The Down Low: This obscenely good spicy margarita is made with chili syrup from Blank Slate Kitchen.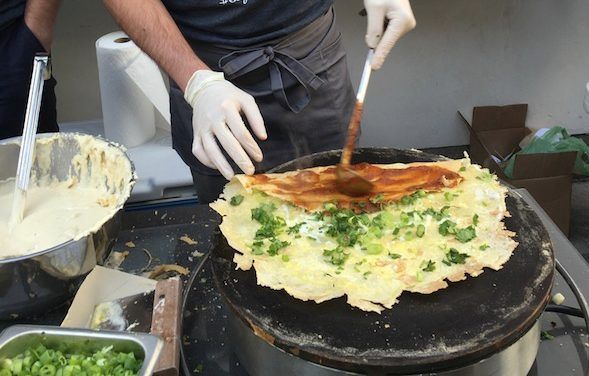 Vendor: Jianbing
What: Chinese street breakfast, which is a centuries-old wrap.
The Down Low: The savory, sweet, crunch are just excellent. Eat one.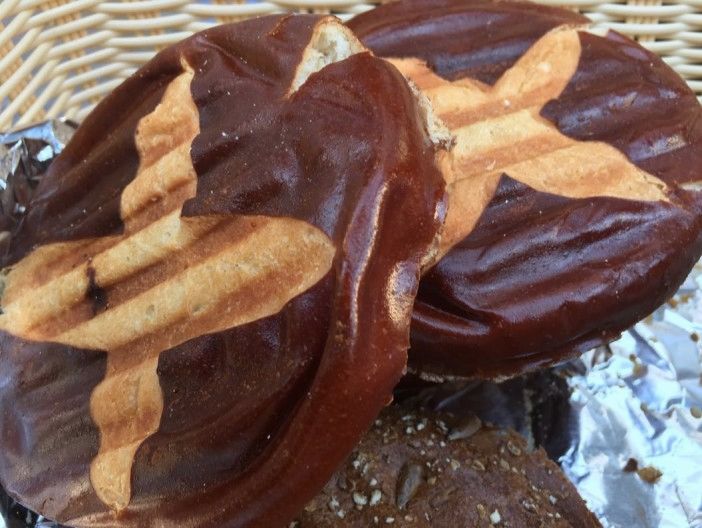 Vendor: Kotti Berliner Street Food
What: Kotti makes döner kebab, made with marinated meat roasted on a spit and vegetables.
The Down Low: The pretzel bun is excellent. They also have an assortment of sodas from Berlin.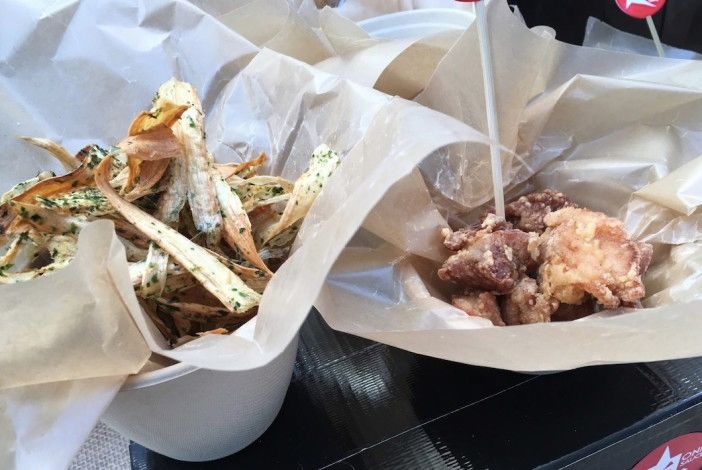 Vendor: Oni Sauce
What: Seasoned Gobo Chips and Japanese Fried Chicken served with the main feature, their sauces.
The Down Low: Their onion sauce and rayu sauce (hot chili-based) are must tries.
Vendor: Rubyzaar Baked
What: Baked cookies inspired by your favorite tunes.
The Down Low: For The Who fans, you have Keith Moonpie (watch his drum kit explode!), Cream and Blind Faith fans get The Ginger Baker, and Steely Dan fans get NYC Pretzel Logic. (Don't worry Zep, Stones, and Elvis fans…)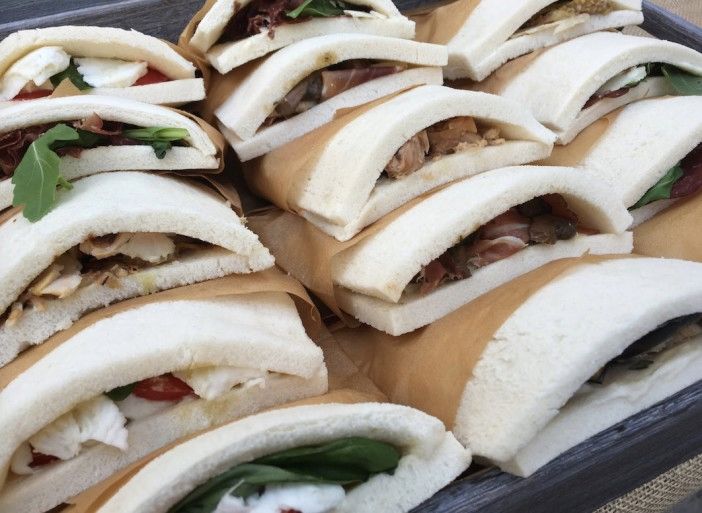 Vendor: Tramezzini NYC
What: Venetian speciality sandwiches made with ingredients imported from Italy.
The Down Low: Yellowfin tuna, prosciutto, bresaola (beef charcuterie), and a lot more.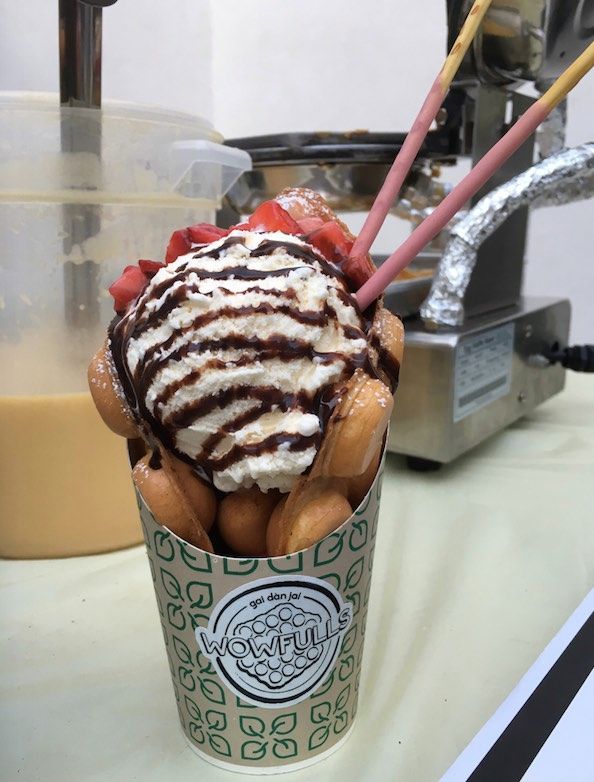 Vendor: Wowfulls
What: Described as authentic Hong Kong waffles, they are a popular street snack.
The Down Low: Wowfulls are a bit different than your Hong Kong originals, as these creations are topped with ice cream and syrups for your pleasure. Yes, they are as decadent as they look.
---
Smorgasburg will be expanding to outside of Brooklyn this year. Smorgasburg Upstate will take place in Kingston, NY on a 70-acre farm on the banks of the Hudson River, beginning June 4. And Smorgasburg LA starts up June 19 in the Alameda Produce Market. For that outlying borough of Manhattan, the Seaport District will get six food vendors from Memorial Day through November. All the details are here.
Smorgasburg at Prospect Park
When: Sundays through October 23, 11am-6pm.
Where: Prospect Park, Breeze Hill (Located near Lakeside and the Lincoln Road entrance)
What: After it's cold weather tenure down at Industry City, Smorgasburg begins its warm weather months in our beautiful backyard. Find 100 vendors and food from all over the world every Sunday at Breeze Hill, located near Lakeside and the park's Lincoln Road entrance.  Find the market on Google Maps here. Presented in partnership with Prospect Park Alliance. Dog friendly.