Four & Twenty Blackbirds Pie Counter Swoops Into Prospect Heights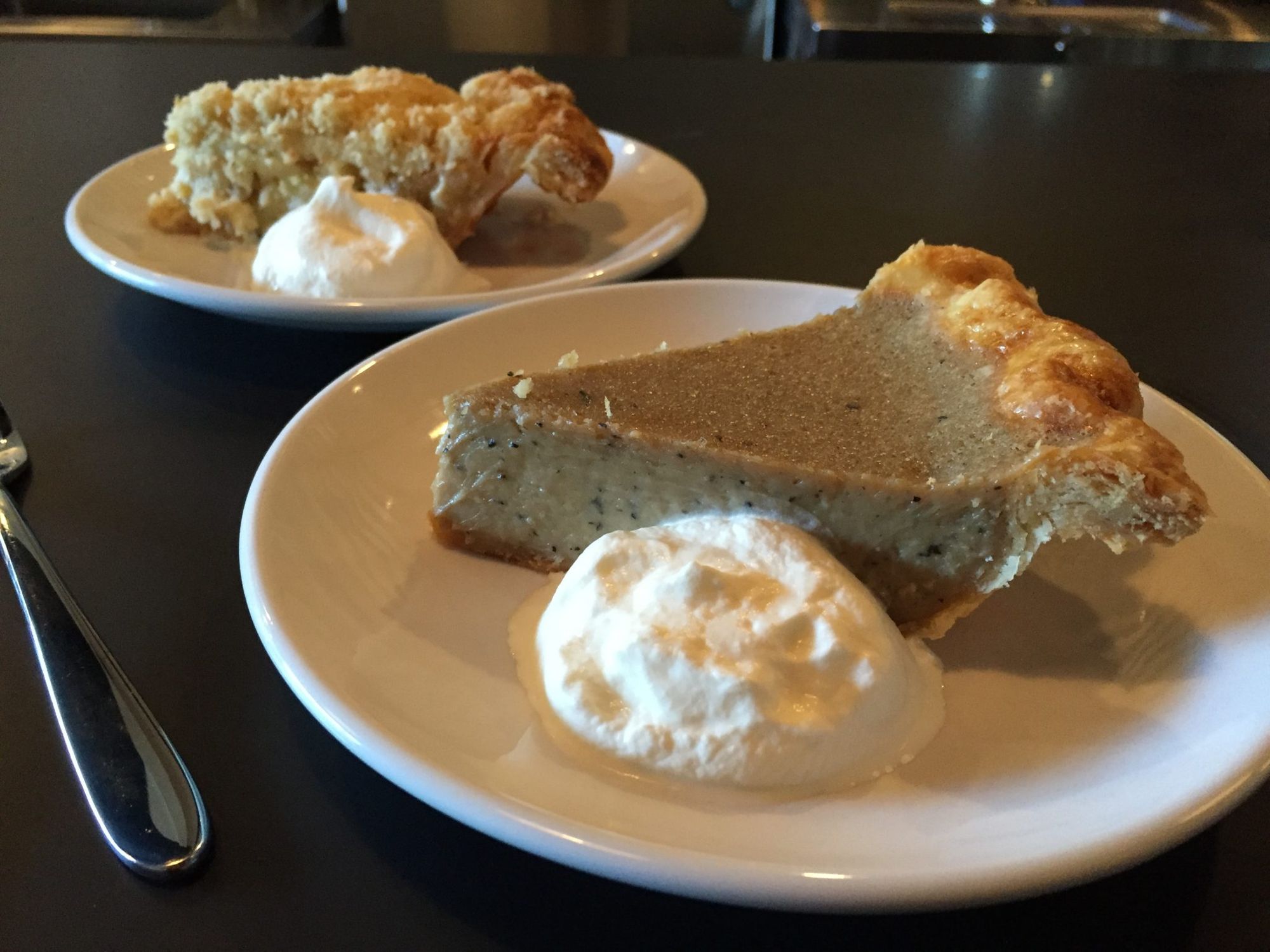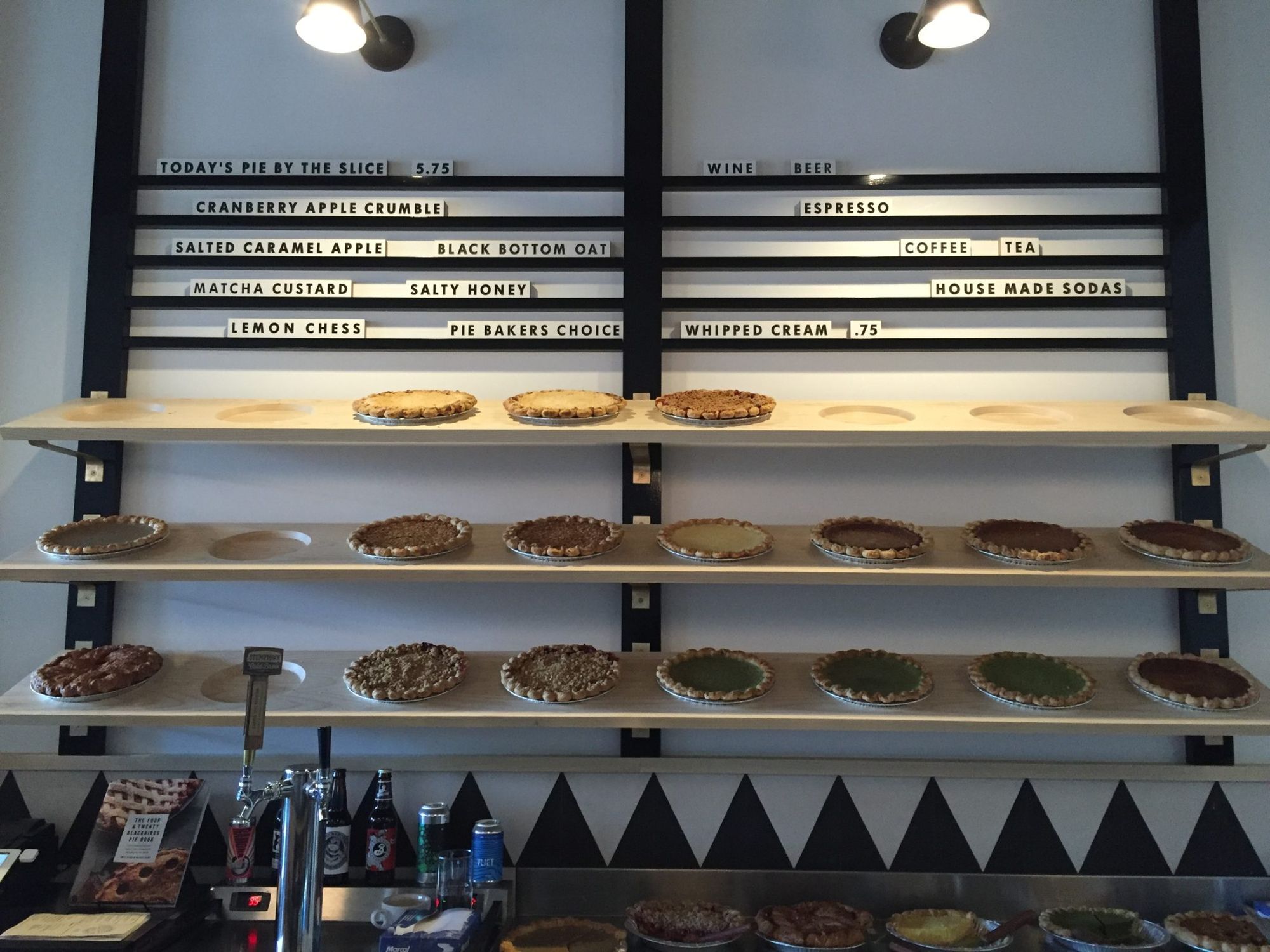 A second outpost of Gowanus' popular pie shop and bakery, Four & Twenty Blackbirds, launched in Prospect Heights on Tuesday, March 7.
Located at 634 Dean Street (between Carlton and Vanderbilt Avenues), this is the second permanent location for the pie purveyors. Along with their signature pies—Salted Caramel Apple, Lemon Chess, Black Bottom Oat, and Salty Honey—the shop offers savory hand pies, baked goods (muffins, scones, granola bars), coffee and tea, as well as natural wines and locally produced beer and cider.
Four & Twenty Blackbirds was founded by sisters Emily and Melissa Elsen in 2009. "We grew up in the business, we grew up in our mother's restaurant in a small town in South Dakota," Emily says.
The family business, Calico Kitchen, was a popular spot in their hometown, serving up pies made by their grandmother. "Some of our recipes are in reference to hers, but we've updated the styles and techniques," Emily explains.
Emily studied art at Pratt Institute while Melissa earned a degree in business and finance. "We always talked about starting a business together." After Melissa moved to New York, Emily says, "I found myself baking again. [Melissa] found herself baking again too and was considering culinary school…. I got really excited about making pies."
The sisters baked pies for their friends from the apartment they shared in Crown Heights. The positive reactions they'd received for their baked treats led to their business concept. "Cake is kind of specific to a celebration…to me, pie is any time of day, it's casual, it's homey, it's rustic," Emily explains. "We felt there was potential for it."
"When we started our business, we started small—let's see if people want pie in New York," she says. They did!
"We started with just one oven and two of us," she recalls. To meet the demand, they built a production kitchen in Gowanus in 2014, a few blocks away from their original shop at 439 3rd Avenue. The production kitchen features six ovens, a walk-in fridge and freezer, a crust production room, plenty of surface space, and a packing area in front.
"We originally intended to put a retail space in that kitchen, but we're already outgrowing it," Emily says, which led to their opening the new spot in Prospect Heights.
Located in a former garage, the sleek, narrow space features exposed brick, pendant lights, black and white pie-shaped tiles, and a long, deep counter with ten bar chairs. The sisters immediately liked the space when they first saw it last fall. "It has a great energy. A great vibe," Emily says. "We had a good feeling and it's close to our home base."
"We own and operate everything," she says. "If something goes wrong, we need to be at that location immediately, so it's nice to be really close by," Melissa adds.
"We wanted to try a few new things at this location—the breakfast cake is new, the gluten free options…. We're going to do a vegan muffin," says Melissa.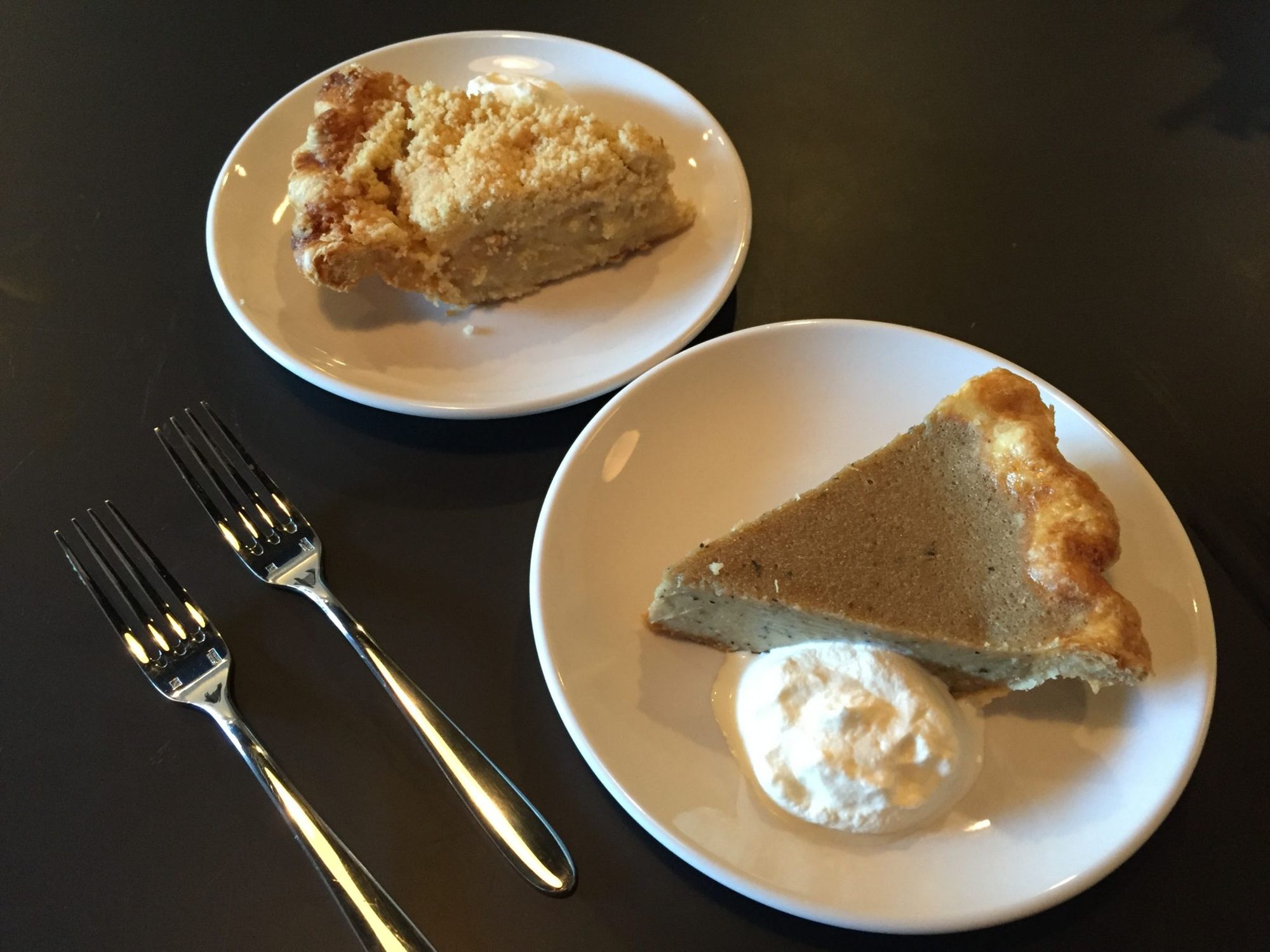 New pie flavors introduced at the Prospect Heights location include Hojicha Custard (creamy custard with toasty, nutty notes of Hojicha, a toasted green tea sourced from the 300-year-old tea producer, Ippodo); Buckeye Pie (rich peanut butter filling topped with chocolate ganache in a chocolate crust); Brown Butter Apple Streusel (locally grown sweet and tart apples topped with buttery streusel); and Coconut Custard (creamy coconut milk custard with coconut flakes and a hint of vanilla).
Along with Stumptown Coffee, MEM and Dona Chai teas, and homemade sodas and bottled juices, the Prospect Heights' Pie Counter will also offer adult tipples carefully selected to complement the pies.
The list includes French and Italian natural, low-sulfite wines, Bad Seed Cider (made from the same apples found in the pies), Ramona Wine Coolers, and Brooklyn-brewed beers from Brooklyn Brewery, Other Half, Threes Brewing, and War Flag.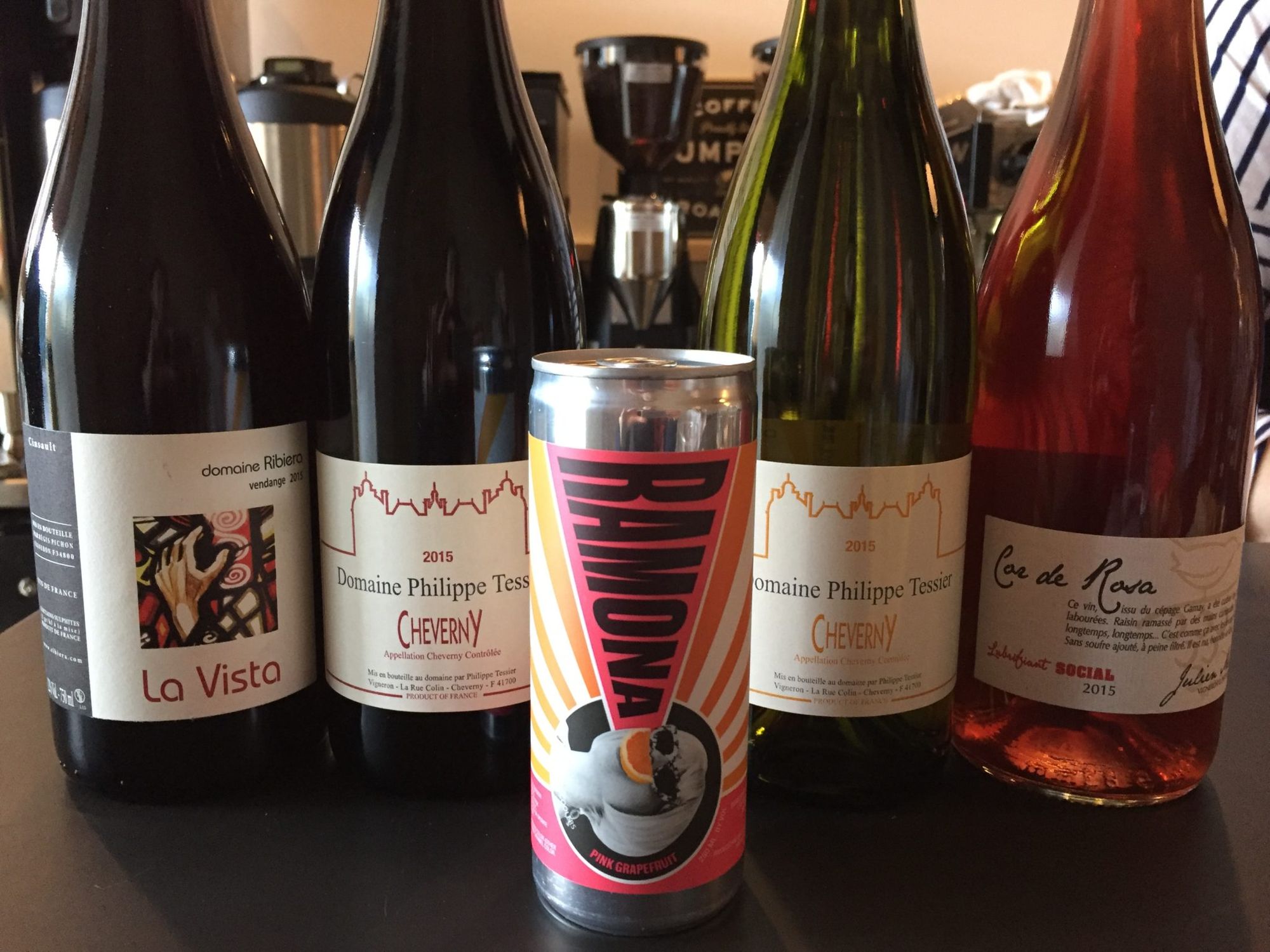 "We always wanted to do a counter concept, where people can sit and have a glass of wine…have that ambience," Emily says.
The counter features outlets, ideal for customers who want to plug in their laptops and work. Emily says, the counter also "lend[s] itself perfectly for hosting special events." They are planning to host wine tastings as well as a pie and cheese pairing event soon.
"I would love to be the coffee shop destination for people around here," Emily says.
She hopes locals will think of the new location as a place to go to before or after dinner for a drink and a treat.
She invites everyone to "Just come in and hang out."