New Design Revealed for Fort Greene Townhouse Near BAM and Atlantic-Barclays
FORT GREENE – A building set to fill a long-standing empty lot on St. Felix Street between the Brooklyn Academy of Music and Atlantic-Barclays has a new rendering.
The new renderings from JRA Design Group were first reported by YIMBY, and show a similar but slightly more striking design for the three-story townhouse at 147 St. Felix Street.
With a brick exterior, the design is vaguely in keeping with the neighborhood's design aesthetic, but clearly demonstrates its modernity with black steel accents around the windows and at the entry. With the new design, a roof terrace has also been added.
A previous design, which was approved by the Landmarks Preservation Commission and recieved support from BAM in 2016, featured wood panels and less striking windows, absent the steel accents. Also, the roof appears to be unfinished.
The lot at 147 St. Felix has been empty for nearly 20 years. In 1917, subway construction caused a previous structure to collapse on the lot, the projects original architect, Jack Esterson, told YIMBY. A reproduction building that replaced it was torn down in 1999 after a water main burst and caused serious structural damage.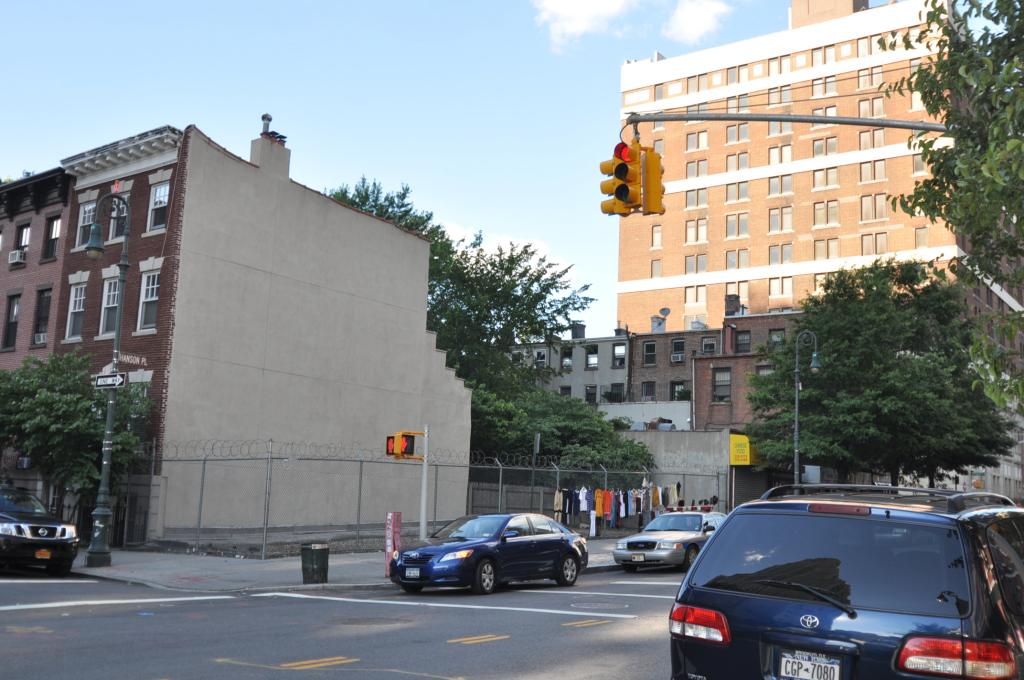 While some have opposed the modernity of the building, it exists on the edge of the historic district, giving some leeway to the design. The building will have two units: a three-bedroom owners unit over a two-bedroom rental. Parking for two cars will be included as well.
Alireza Esmaeilzadeh, a Senior Vice President at Forest City Realty Trust, is listed as the owner—he bought the site for $600,000 in 2014. Permits for construction were filed in March of this year, but there's no information yet as to when the building will be finished.