Following Suspicious Fire, Gowanus Coalition Launches Petition To Landmark Bowne Storehouse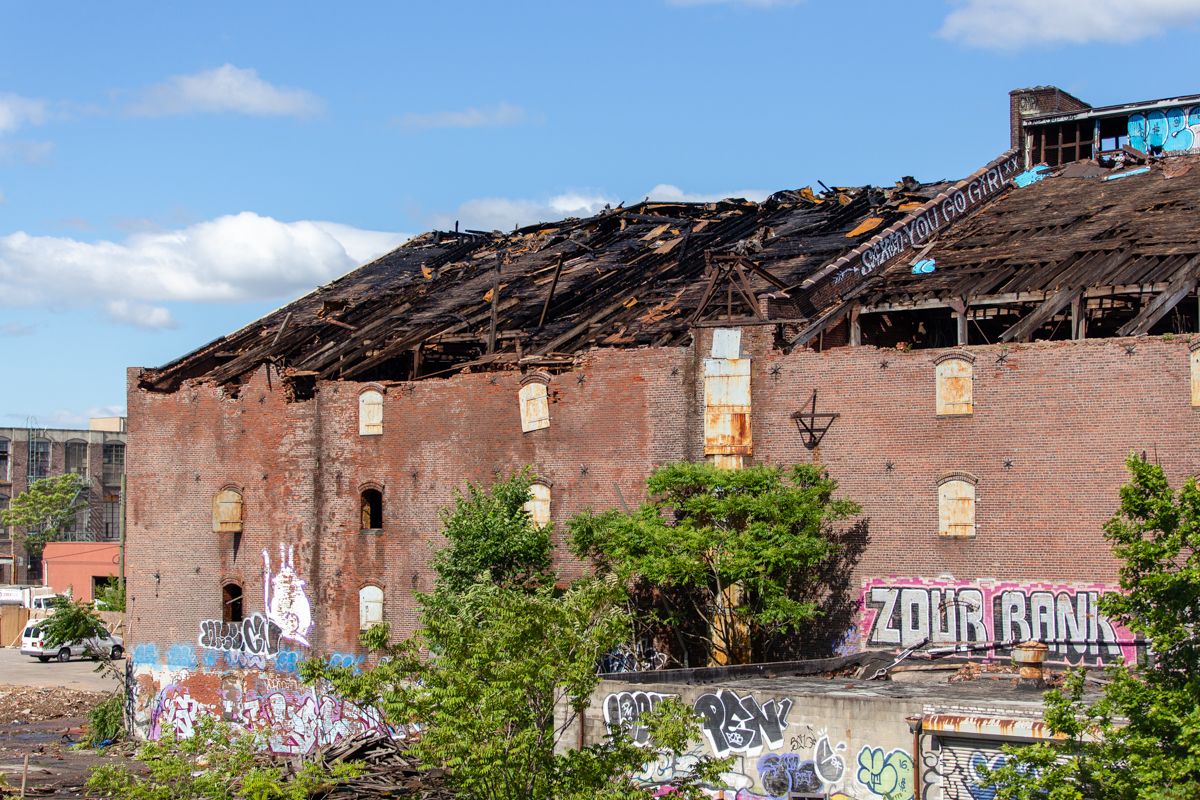 RED HOOK – Following last month's fire at the S.W. Bowne Grain Storehouse (595-611 Smith Street), the Gowanus Landmarking Coalition has increased its efforts to save the building from demolition by launching a petition.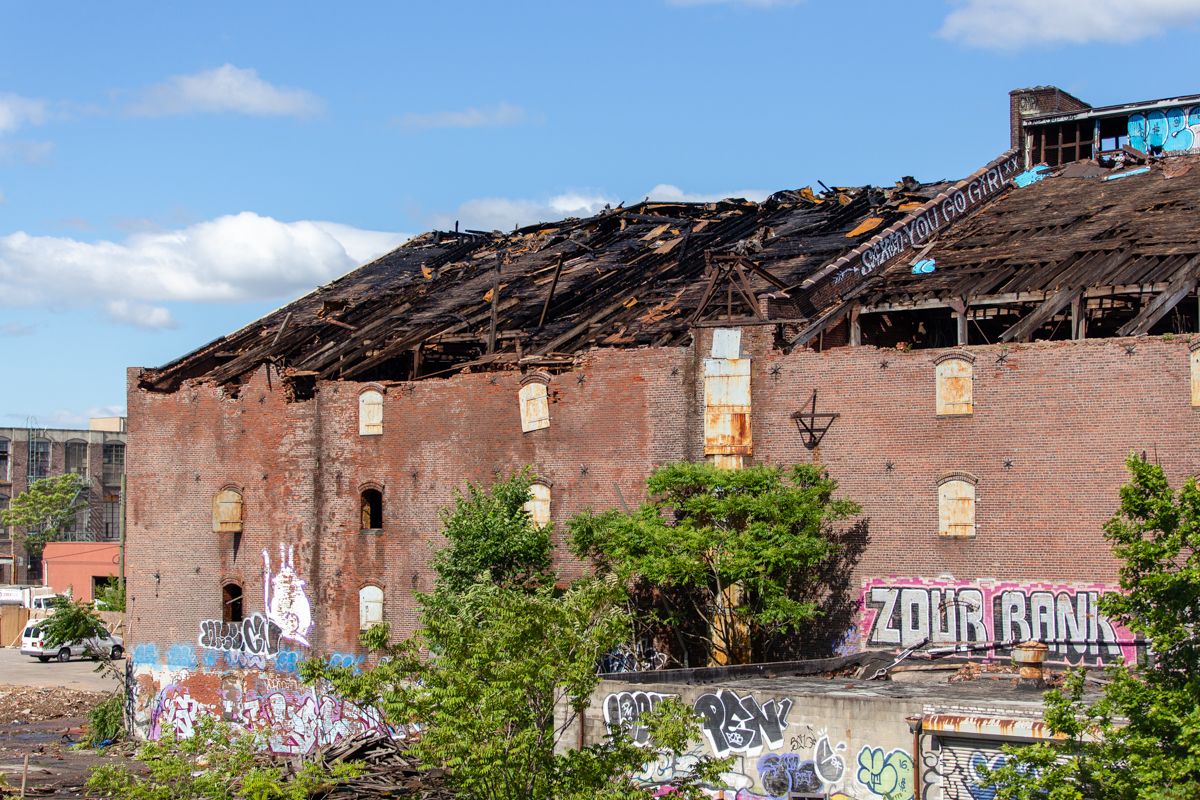 Built in 1886, the S.W. Bowne Grain Storehouse is one of 33 key historic structures in the Gowanus/Red Hook area that the Gowanus Landmarking Coalition has requested the NYC Landmarks Preservation Commission consider for landmark status prior to the forthcoming rezoning of Gowanus. The Coalition announced its list of proposed sites at a press conference in May.
At the press event, Brad Vogel, a Gowanus resident and preservationist, mentioned that days earlier he'd seen a worker removing the shingles from the roof of the Bowne building, prompting him and others in the group to question whether the building's owner, The Chetrit Group, was in the process of demolishing the building. Vogel said he notified Council Member Menchaca's office, whose district encompasses the area where the Bowne building is located.
After the fire at the Bowne building on June 14 , Council Member Menchaca released a statement calling the fire "highly suspicious," adding that the blaze "occurred after the Red Hook community raised alarms about recent, potentially illegal construction activity on the roof and after my office and community leaders took steps to start landmarking the building."
"This two alarm fire, fought from land and water, arrived at the same time as efforts to landmark the structure were advancing," the petition states. "The day prior, neighborhood advocates met with Councilmember Carlos Menchaca to discuss advancing landmark designation after the community discovered—and halted—illegal destruction of the building's roof structure. Sadly, the roof was ravaged by the fire shortly after."
In his statement, Menchaca asked that the FDNY make public its findings on the cause of the Bowne Storehouse fire. The FDNY told BKLYNER on Monday, July 2, that the cause has not been determined yet.
Menchaca also called on the NYC Department of Buildings to conduct a "thorough review of permits and violations at the site and to hold the owner accountable for a long series of irresponsible activities there." He then listed ways that the Chetrit Group has "willfully neglected" the property over the years including sub-standard fencing and sidewalk sheds as well as unpermitted construction and demolition.
"If anything, the fire has steeled our resolve to make sure the rest of the buildings on our list are not lost," Vogel said.
To sign the petition, learn more about the S.W. Bowne Grain Storehouse, and to see the Gowanus Landmarking Coalition's full list of proposed sites, click here.