Council Member Menchaca Calls S.W. Bowne Grain Storehouse Fire 'Highly Suspicious'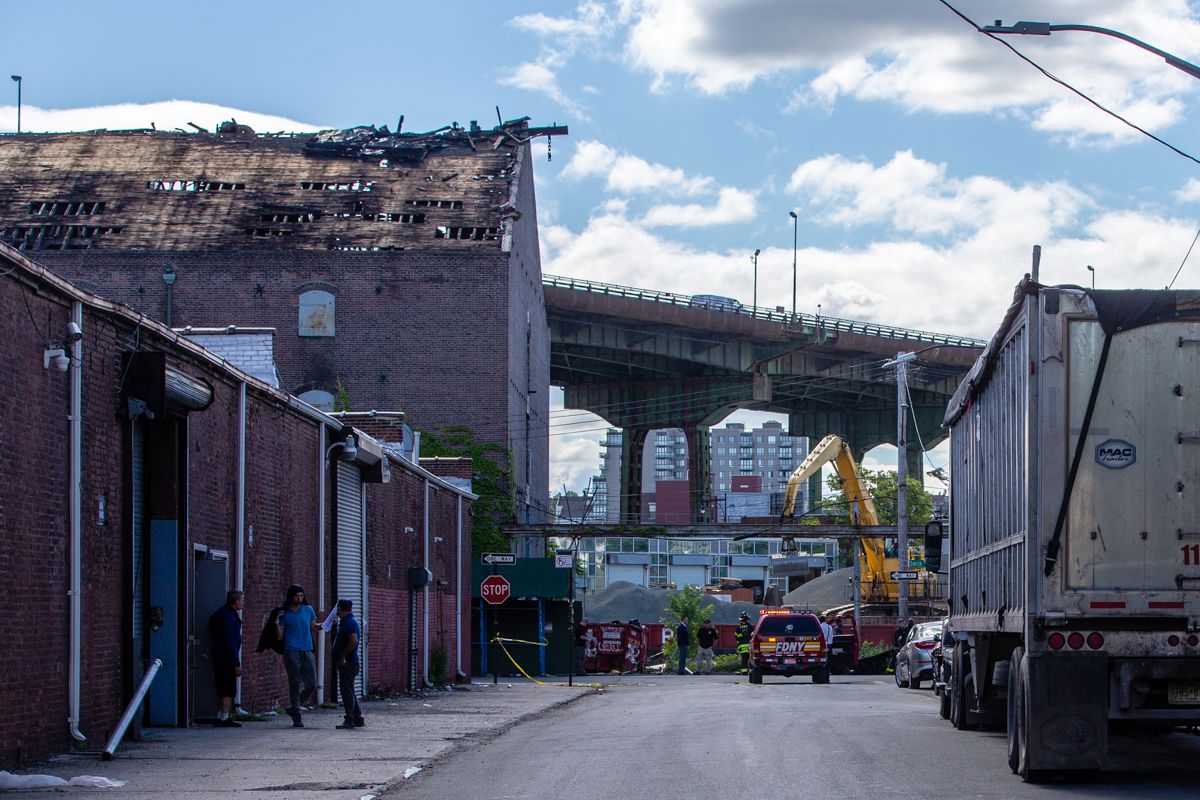 RED HOOK – Council Member Carlos Menchaca (District 38) has released a statement regarding Thursday night's two-alarm fire at the historic S.W. Bowne Grain Storehouse located at 595-611 Smith Street.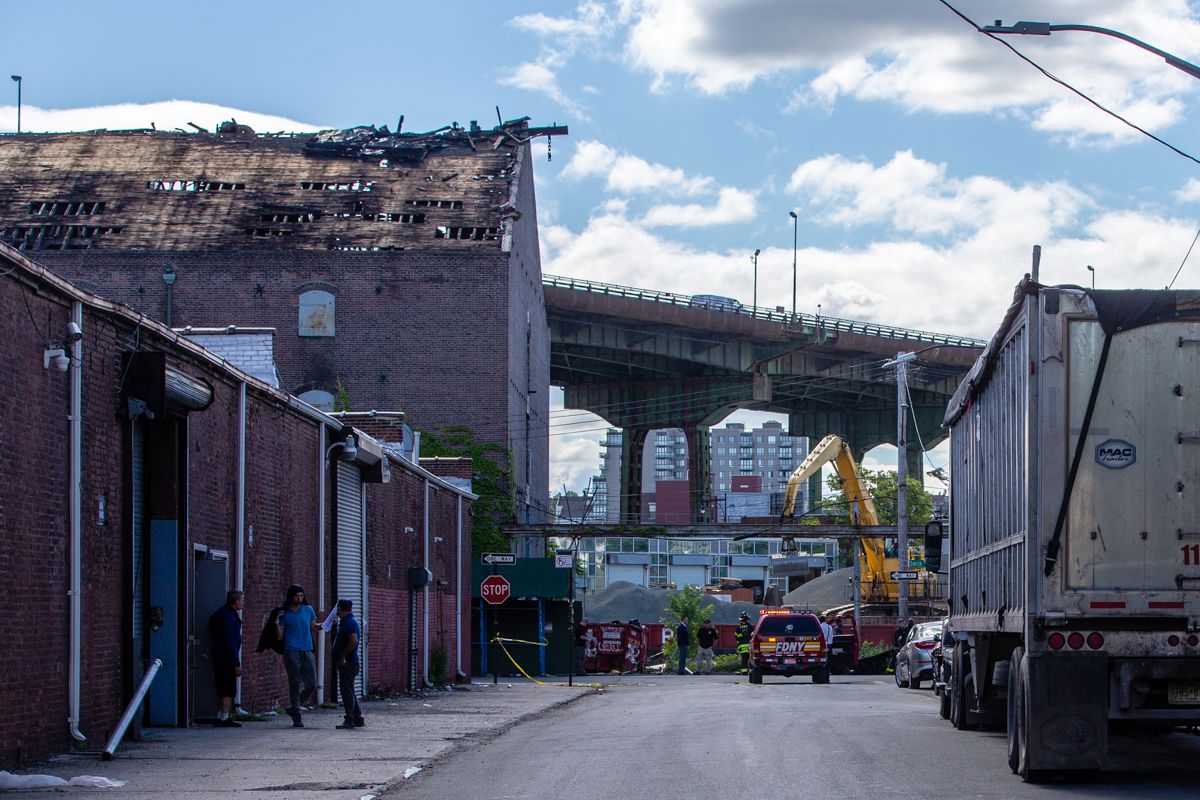 Menchaca, whose district covers Red Hook, calls the incident "highly suspicious," adding that the blaze "occurred after the Red Hook community raised alarms about recent, potentially illegal construction activity on the roof and after my office and community leaders took steps to start landmarking the building."
"The red brick structure was built in 1886 and is a prime example of the Gowanus area's rich maritime history," the Council Member noted. The building was used as a shipping warehouse for grain until the 1960s, according to ABC 7 New York. The Chetrit Group purchased the building in 2007, according to Curbed.
After spotting a worker on the roof of the Bowne building removing the shingles in May, Brad Vogel, a Gowanus resident and preservationist, contacted Menchaca's office. "His office was actually very responsive when I notified them about the man with the axe on the roof of the building and they at least took steps to reach out to the Department of Buildings," Vogel said at a press conference last month where he and a local group released a list of 33 historic sites in Gowanus/Red Hook that they'd like the NYC Landmarks Preservation Commission to consider landmarking prior to the rezoning of Gowanus.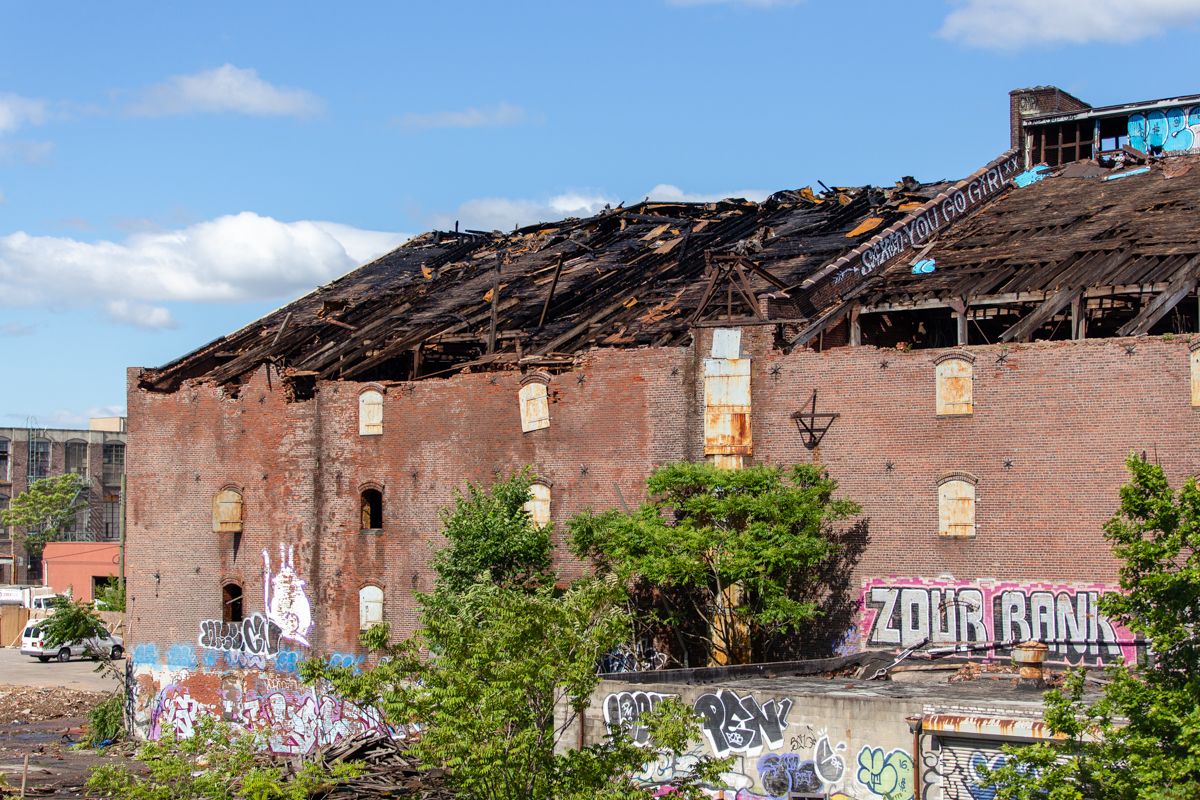 In his statement, Menchaca requested that the FDNY fully disclose to the public its findings on the cause of the fire at the Bowne warehouse. He also called on the NYC Department of Buildings to conduct a "thorough review of permits and violations at the site and to hold the owner accountable for a long series of irresponsible activities there."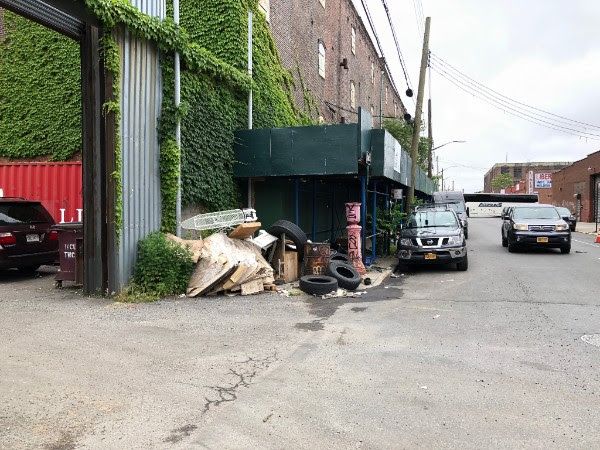 The Council Member placed the Chetrit Group on notice, stating, "I will not allow demolition by neglect or fire to prompt zoning changes that allow residential or other non-manufacturing uses at this site in Red Hook's Industrial Business Zone."
Menchaca listed the ways that the Chetrit Group has "willfully neglected" the property over the years including sub-standard fencing, shoddy sidewalk sheds, unpermitted construction and demolition, and illegal dumping.
"As the Bowne Storehouse stood abandoned and unrepaired, a vital part of Red Hook's history was threatened," Menchaca concluded. "This fire highlights the urgent need to landmark this part of Brooklyn's history and I will work with Red Hook Community Activists to continue our efforts for preservation."