Nightlife, Floodings, Mosquitoes, Collapsed Facade, Illegal Demolition, Music and more
---
The Health Department today announced that mosquitoes infected with West Nile virus have been detected in New York City. The infected Culex pipiens and Cx. restuans mosquitoes were collected in all five boroughs. One suspected human case of West Nile virus is currently under investigation by the Health Department.
"Take simple steps to protect you and your loved ones from mosquito bites this summer: use insect repellent and covering arms and legs," said Health Commissioner Dr. Dave A. Chokshi. "Standing water can harbor mosquitoes. If you encounter pools of standing water, call 311."
---
For years, Hadley and a group of concerned neighbors have complained to city agencies and local politicians about what they asserted were unauthorized demolition, unsafe conditions and trash dumping at the site and a property next door at 1931 Bedford Ave, writes Gabriel Sandoval from THE CITY.
Gabriel Sandoval • 6 min read
---
What Does the City's Nightlife Need to Thrive After the Pandemic?
Billy Richling • 4 min read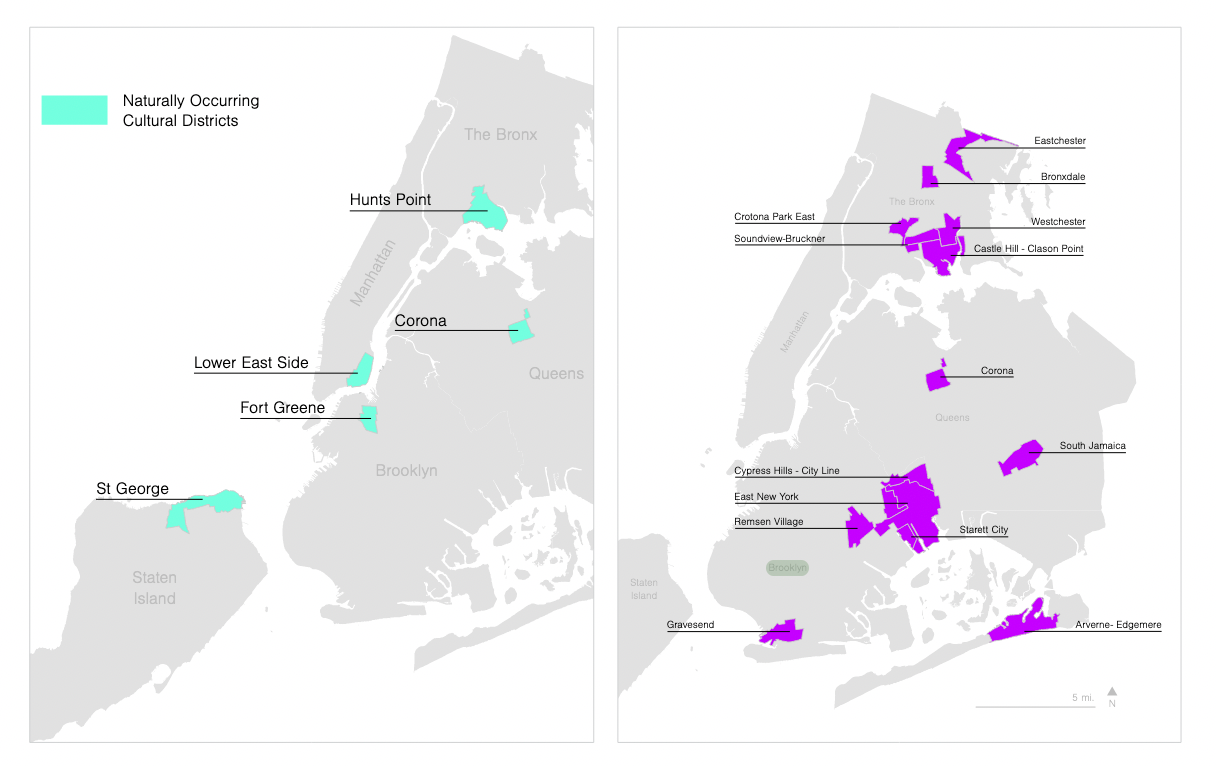 New York City's vaunted nightlife scene seems to be moving in two directions at once.
By many accounts, with pandemic restrictions lifted and the subway once again running 24 hours, nighttime hotspots in Brooklyn and throughout the five boroughs are roaring back to life, triggering with them a renewed sense of optimism and creativity that is one of the city's hallmarks.
"Normally, there would be some wallflowers, but people are dancing more than ever," the DJ Mike Nash (aka DJ Mike Nasty) told The Cut last month. "They have been cooped up so long they're going wild."
---
Gothamist published a story on flood maps. Should we be building in flood zones? What should be done? Time there was a bigger conversation. Send us your thoughts and we'll consider for publication.  
THREAD (1/5) I say this all the time. Another storm like sandy is inevitable and will happen again. Maybe this year or maybe in 20 years, but it will. We already see coastal flooding getting worse and worse each year.https://t.co/kQxiF1IgeH

— Nicholas Isabella (@NycStormChaser) July 22, 2021
---
Billy Richling • 3 min read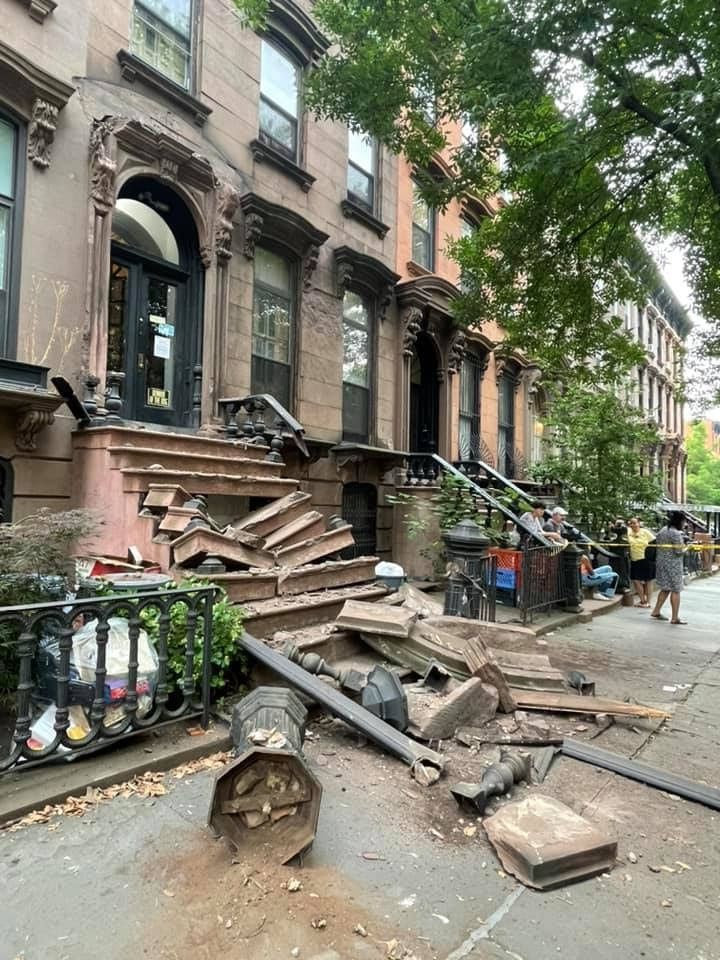 Tenants were forced to vacate a three-story brownstone in Prospect Heights after the building's facade partially collapsed destroying the front stoop.
---
Piotr Orlov • 7 min read
DJ Tara Duvivier rocks some of Brooklyn's best parties, played music on the world's most famous red carpet, and imagines a more equitable city nightlife, Piotr Orlov writes.
DJ Tara a great DJ, whose sets introduce listeners and dancers to the best new music of numerous traditions and points of global rhythmic origin, all the while soundtracking excellent dancing days and nights.
She is also a long-time staple of the scene, among the people responsible for two of Brooklyn's best long-running parties — the annual Donuts Are Forever, which kicked off in 2007 to annually celebrate the life of legendary producer J Dilla; and Makossa Cookout, a regular summertime Sunday outdoor fete where good people, good food and good tunes have been turning into good times for over a decade. (Though the organizers' discomfort with current COVID controls made them postpone the party this summer.)
---
This weekend's outdoor movies at our local parks:
Beauty and the Beast (1991) at Carroll Park. Thursday, July 22, 2021, 8:45 p.m.–10:15 p.m.
This animated fairy tale centers on a prince who is magically transformed into a Beast for his arrogance, and Belle, an independent village girl who enters the Beast's castle.
Save Yourselves! (Rated R) at Monsignor McGolrick Park. Friday, July 23, 2021, 9:00 p.m.–10:30 p.m.
This hilarious sci-fi comedy follows a young Brooklyn couple as they head to an upstate cabin to unplug from their phones and reconnect with each other. Blissfully unaware of their surroundings, they are left to their own devices as the planet falls under attack.
Sonic the Hedgehog at Brooklyn War Memorial (in Cadman Plaza Park) Saturday, July 24, 2021, 9:00 p.m.–10:30 p.m.
Based on the video game franchise, this hilarious comedy follows Sonic the Hedgehog (voiced by Ben Schwartz), who runs supersonic speeds, as he teams up with local town sheriff Tom Wachowski (James Marsden) to find his lost rings and escape the mad scientist Dr. Robotnik (Jim Carrey).
Harriet at Brower Park, Sunday, July 25, 2021, 8:45 p.m.–10:45 p.m.
This Oscar-nominated biopic follows the incredible true story of one of America's greatest heroes, Harriet Tubman.
---