Flatbush Library Drastically Cuts Summer Hours Over Broken A/C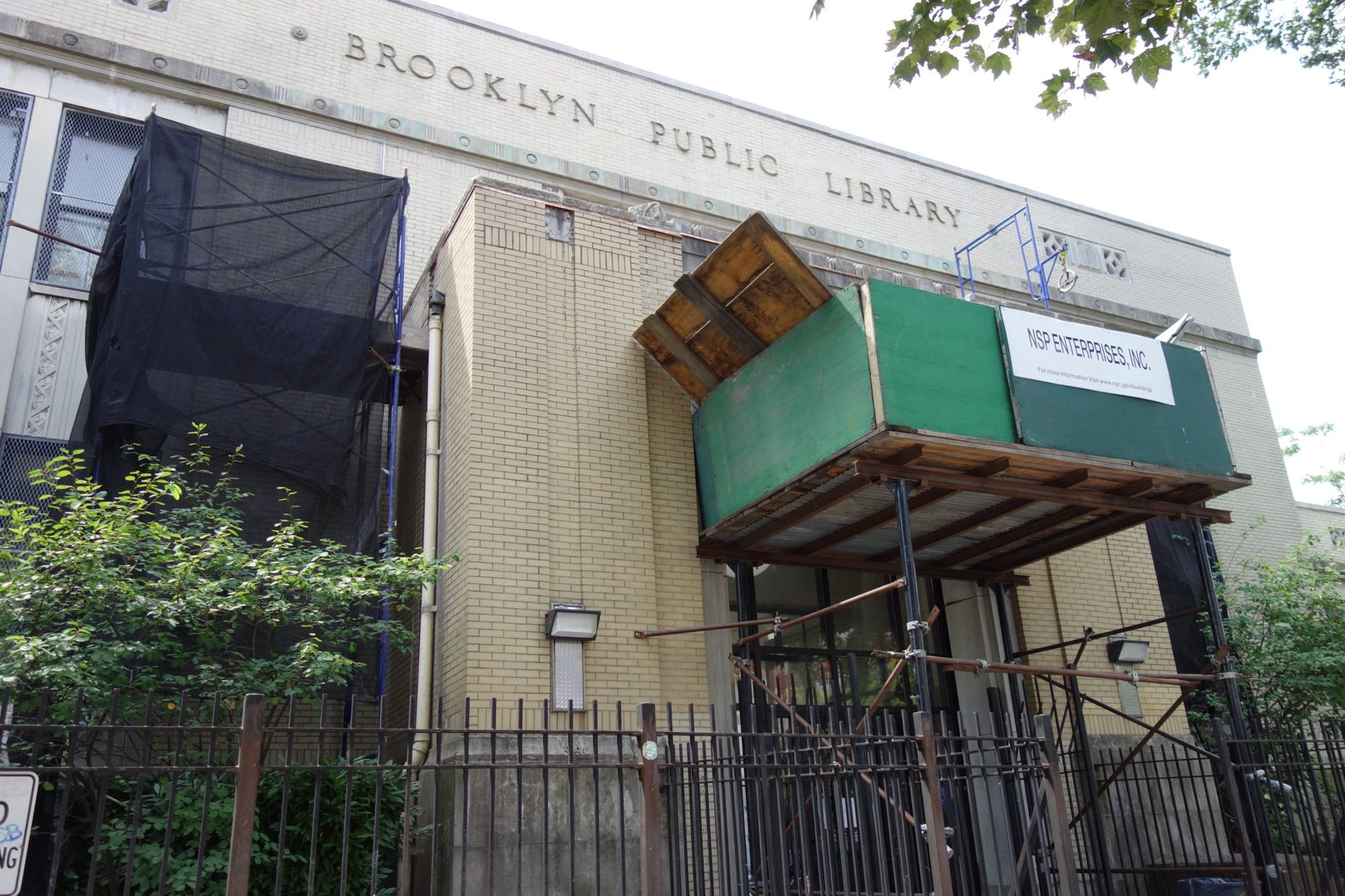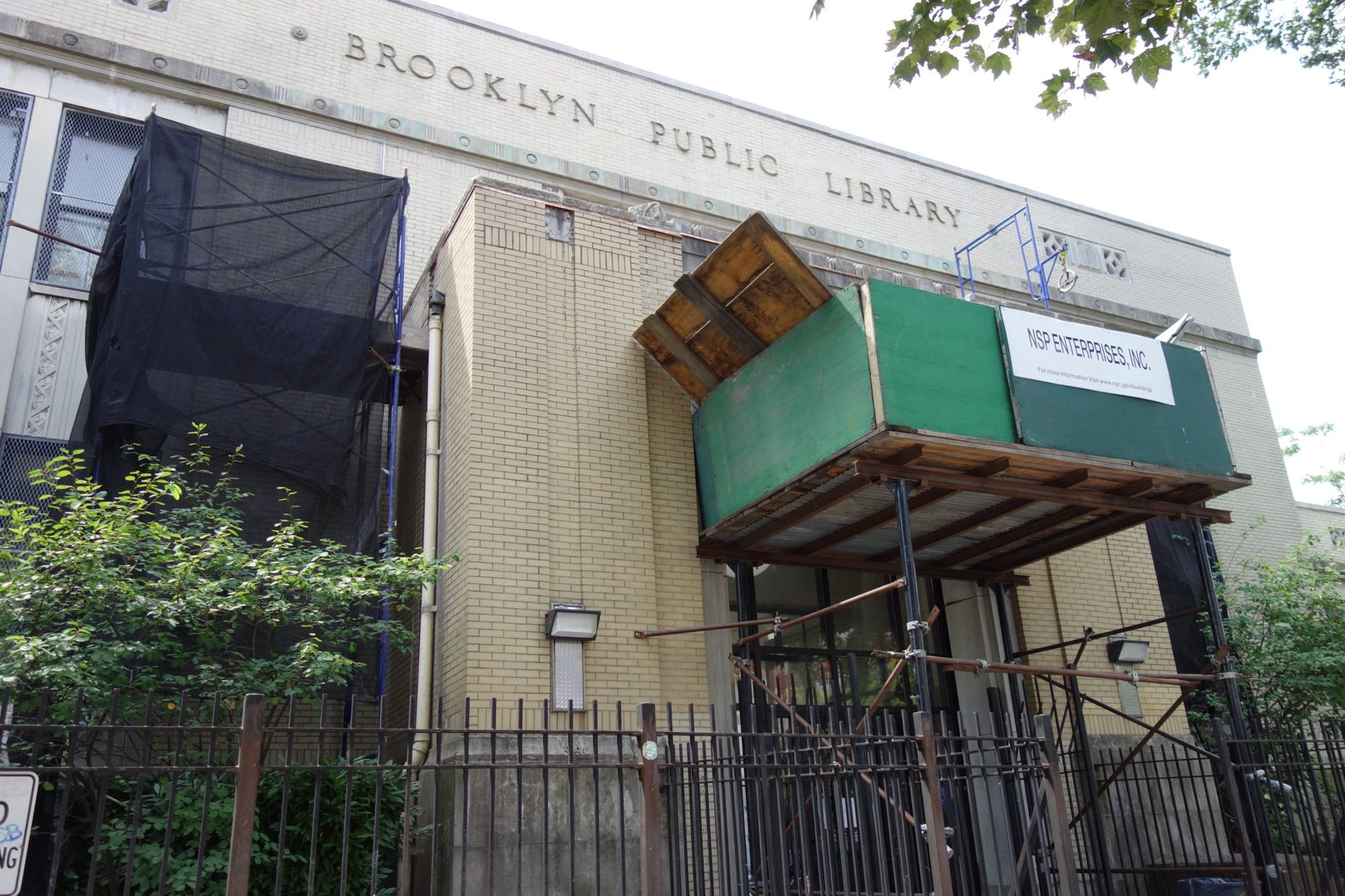 This Flatbush Library at 22 Linden Boulevard announced a drastic cut in their summer hours due to a broken air conditioning system.
The Library, which used to be open until 6pm, will now close at 1pm every day until September 30 (except for Sunday, when the library is closed all day — see the full list of hours here). Public schools are set to begin on September 7 this year.
The library will still be serving summer meals from 12pm to 12:45pm.
The Flatbush Learning Center, which is in the basement, will remain open late on Tuesday and Thursday from 4pm to 8pm for regular evening classes because they have their own air conditioning system.
"Customers who work during the week have told us that they're upset," said Regional Librarian Donna Hubbard. "But it's a safety issue. If it's too hot in here, it becomes a health risk for people." She noted that the A/C has been on the fritz since at least the beginning of July, and they had to close midday during the most recent heatwave.
"This is absolutely ridiculous," writes City Council candidate Jen Berkley. "They can't install portable air conditioner units? I'm getting on it."
The library was a cooling center last year, said Hubbard, but not this year because it is definitely not cool in there. When we stopped by this afternoon there were several industrial-sized fans blowing humid air through the building.
"Whew, it's hotter in there than it is out here!" said one parent leaving story time with her toddler.
A report released this year by three of the city's library systems found that flooding, power outages, mold, and infrastructure problems were common, reports amNY.
The three closest open branches are the  — the Cortelyou Library on Argyle Road (1.1 miles) and the Crown Heights Library on New York Avenue (1.2 miles), and the Clarendon Library on Nostrand Avenue (1.5 miles). See the full map here.
Regular library programs, like the Flatbush Fiction workshop, have been rescheduled for earlier in the day, said library staff, who are working on updating the website to reflect those changes.
However, the closure will impact other one-off programs by community-based organizations, like this immigration training forum in December, free tax prep workshops, home buying seminars, and more, said community member Jo Ann Brown.
"Those rooms are free and are now inaccessible to the community for the time being," writes Brown on Facebook. "What an utter disappointment."
The Flatbush Library — located in the heart of Flatbush with its booming Caribbean population — has seen an uptick in patrons in 2015, reports the branch website. The library serves people whose native languages include Spanish, Kreyol, and various African dialects.
The branch was the sixth library in Brooklyn with funds by Andrew Carnegie and has been open on Linden Boulevard since 1905.
Some commenters expressed concern that this reduced schedule signaled the beginning of the end, citing the demolished Brooklyn Heights Branch.
"They did the same thing at the Brooklyn Heights branch a couple of years ago, before they sold it to a developer," writes another commenter. "The air conditioner can be repaired, the city just doesn't want to pay for it."
We reached out to officials for more details on the broken A/C and what's being done to fix it and will update as we hear back.