First Phase Of Disruptive 3rd Avenue Construction Completed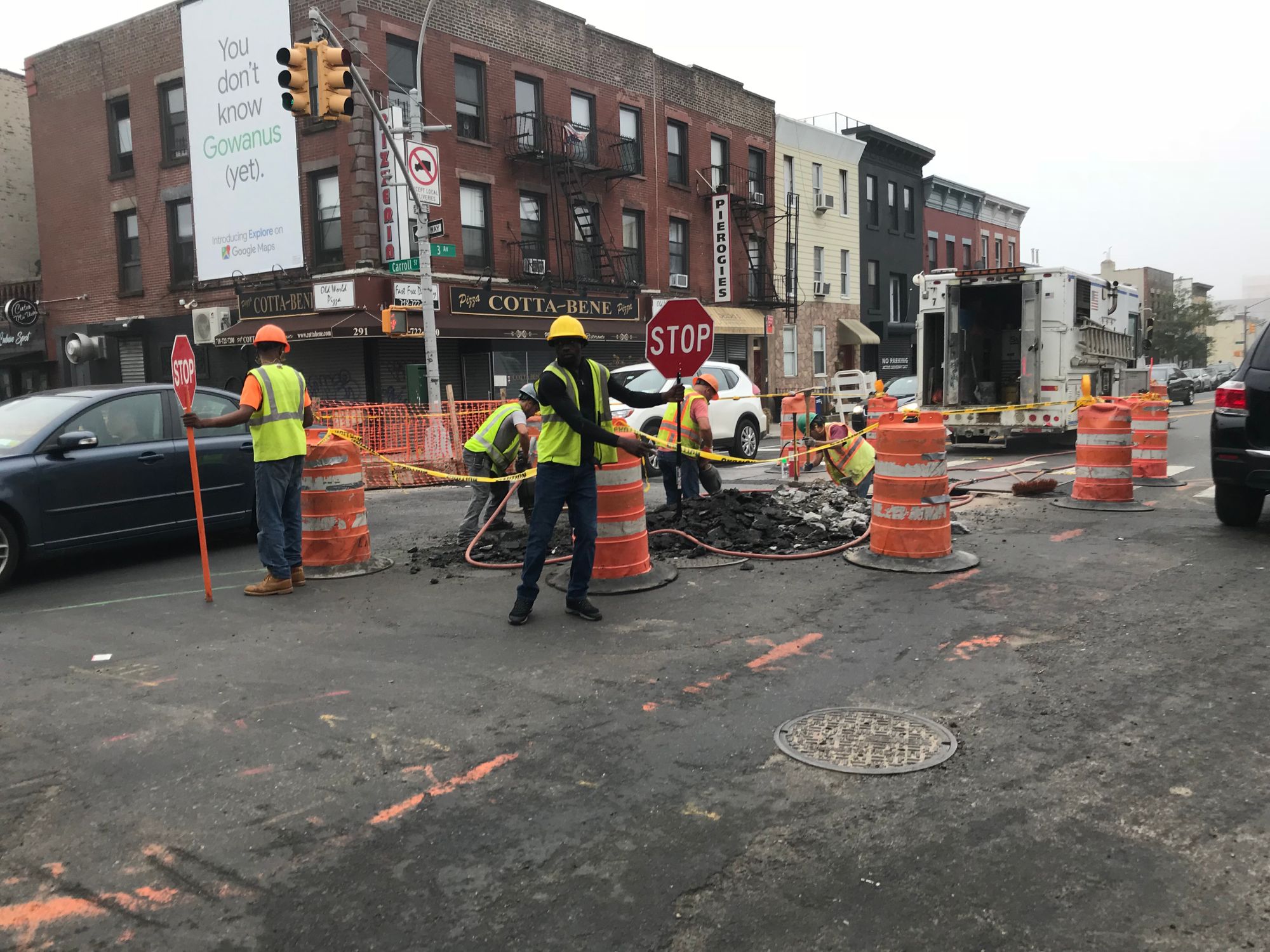 GOWANUS – After years of construction, crews working to install high-level storm sewers  along a stretch of 3rd Avenue in Gowanus are finally moving on, the NYC Department of Environmental Protection (DEP) and the NYC Department of Design and Construction (DDC) recently announced.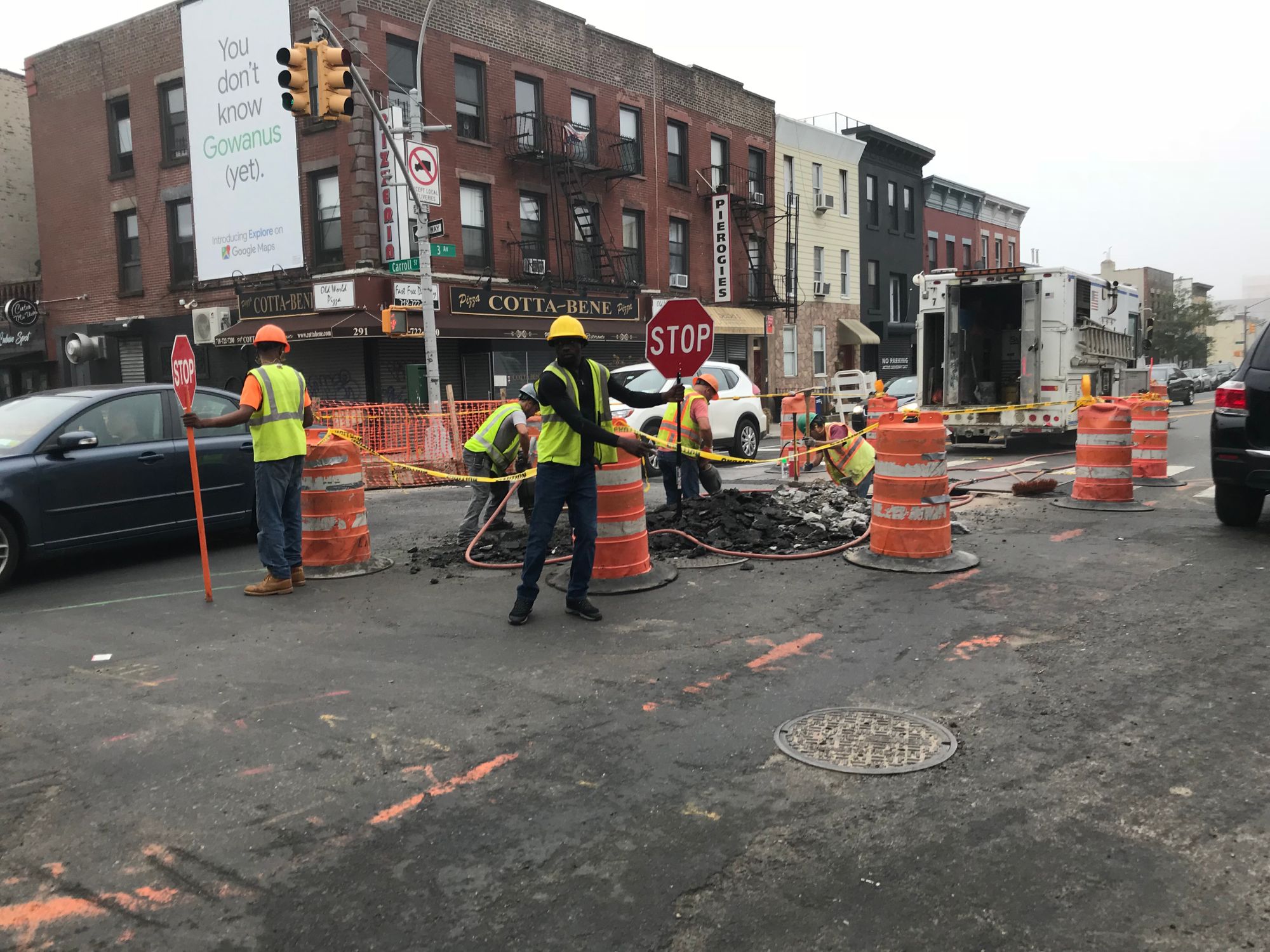 As reported in November, DDC confirmed that work was beginning to wind down on the two-phase project to update storm and waste lines along 3rd Avenue in order to decrease the amount of sewage flowing into the Gowanus Canal and to reduce flooding on neighborhood streets during heavy rains.
In 2014, in preparation for the work on the sewage system, roads in the area were dug up to move the power and gas lines. Phase I of the DEP/DDC project, from Carroll Street to Douglass Street, began in June 2016 and wrapped up last month, according to DEP. The first phase cost $26 million.
Phase II, from Butler Street to State Street, is "now under way," according to the announcement, and is scheduled to be completed in 2021. The price of the second phase is $27 million.
"Third Avenue has been a chronic flooding location for many years and this $52 million [sic] investment will go a long way towards improving conditions for both residents and businesses," DEP Commissioner Vincent Sapienza said in the announcement. "With the installation of dedicated storm sewers, this project is already helping to reduce combined sewer overflows and improve the health of the Gowanus Canal."
During Phase I, more than 4,800 feet of high-level storm sewers were installed along 3rd Avenue, between Carroll and Douglass, as well as some side streets including Denton Place, President, Union, Sackett, and DeGraw. Nine storm chambers and 48 new catch basins were installed to collect water from the roadways and "alleviate localized flooding." New high-level storm sewers replace the old combined sewer catch basin drainage connections to "ensure that more wastewater is routed to a wastewater treatment plant" and to reduce the amount of combined sewer overflow into the Gowanus Canal.
The multi-year construction project, which required constant digging up of the roadway with heavy machinery, impacted several small businesses in the area. Twig Terrariums left its storefront at 287 3rd Avenue while others remained and endured the noise, dust, traffic, utility outages, inaccessible storefronts, and other inconveniences, losing business and customers as they waited for the work to end.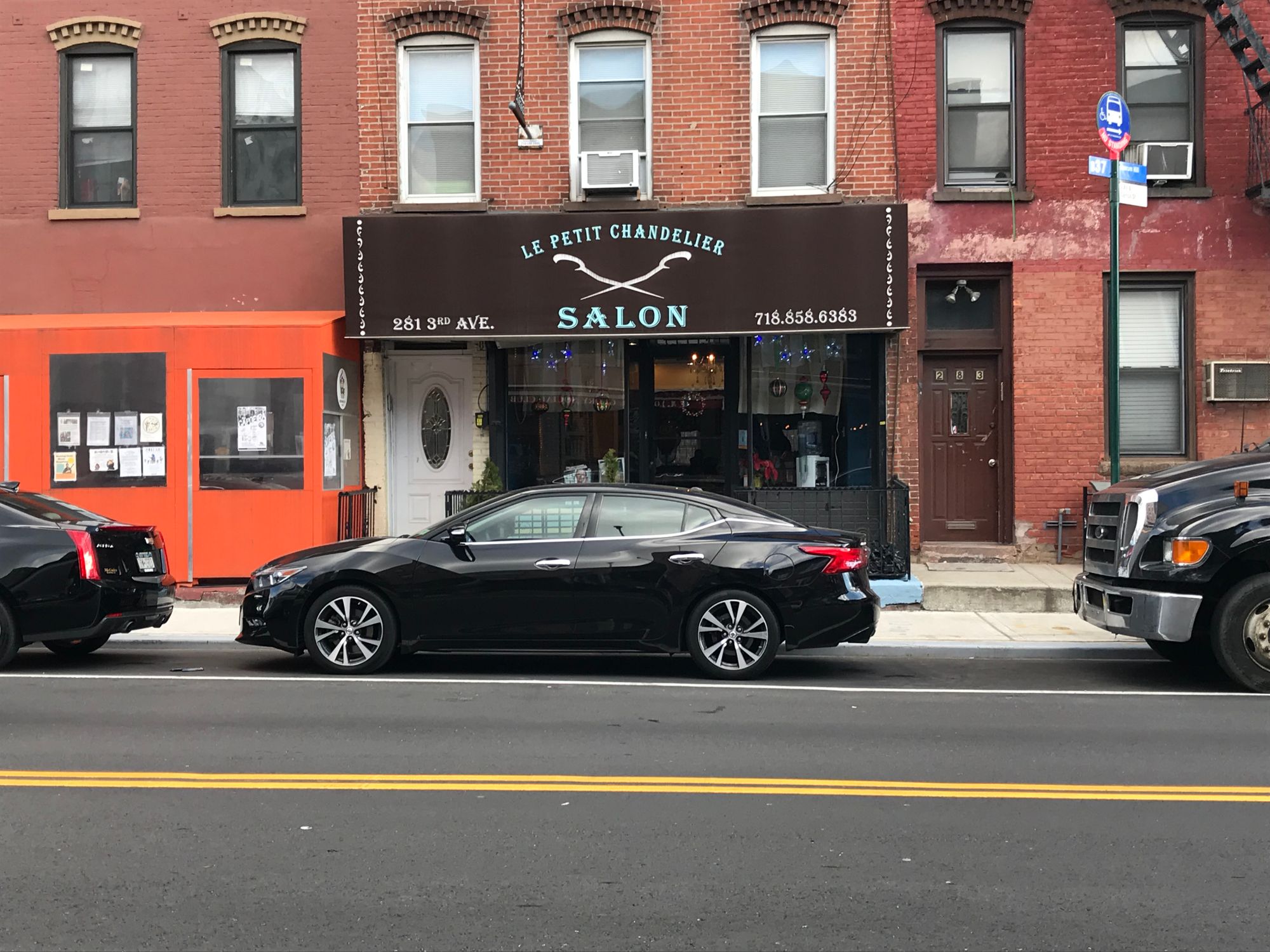 "From 2014 to present we had complete street closures, we had no sidewalks, we had a moat, we had ramps going up into the stores," Joanne Manfredi, owner of Le Petite Chandelier Salon (281 3rd Ave), told Bklyner in March. "Unfortunately for me [I had] a hard time getting new business in and hiring stylists because our curb appeal was awful. The clients [were] frustrated by not being able to find parking. The noise was tremendous. The buildings would shake. It's just been a complete nightmare."
"Our walk-in business has absolutely suffered from the construction," Shannon Moran, owner of Triple Diamond Tattoo (257 3rd Ave), said in March. "How can people walk by if there is a trench in place of a sidewalk or if every corner is barricaded with construction gates and heavy machinery?"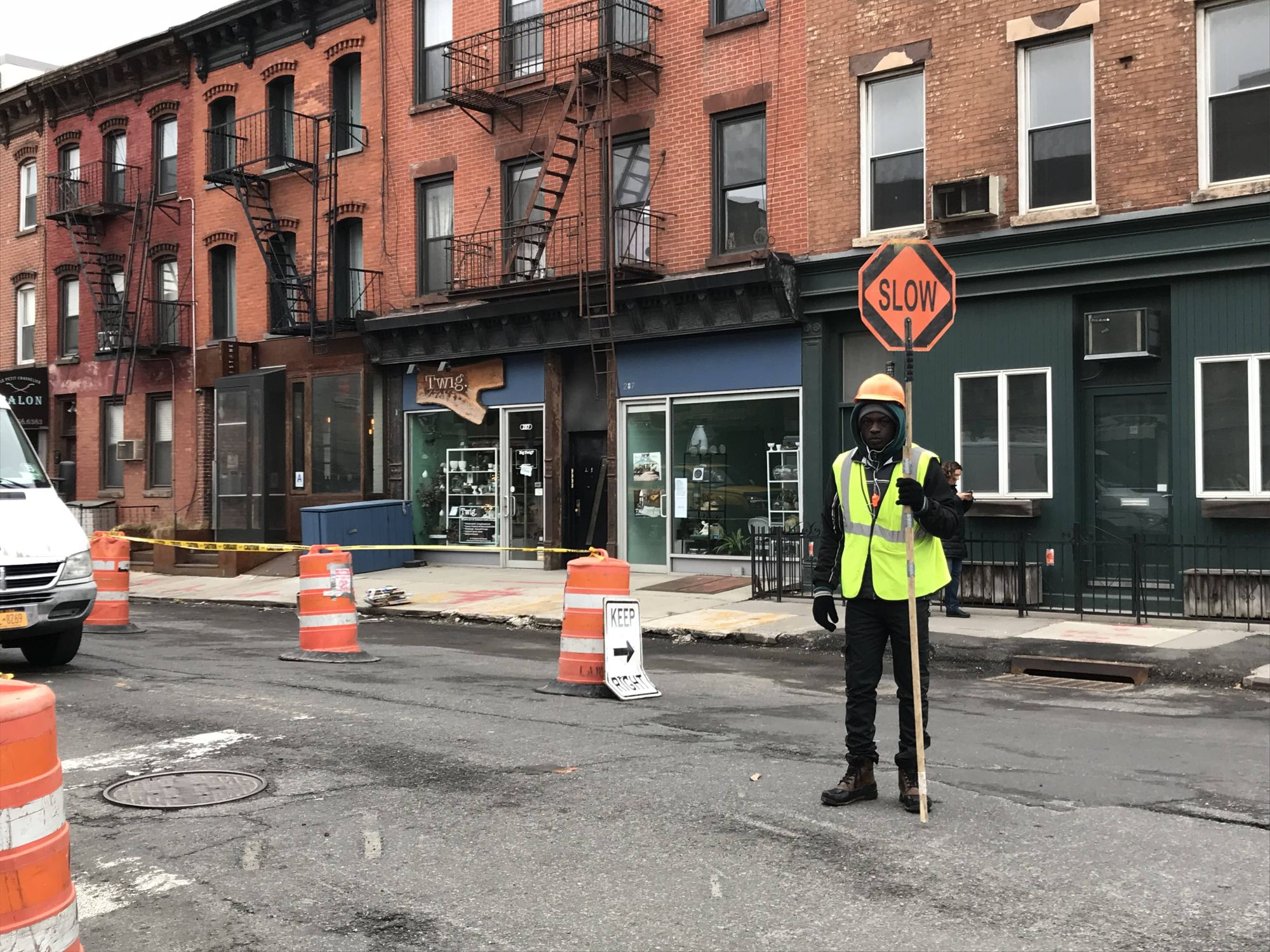 Along with the problems mentioned above by her former neighbors, Michelle Inciarrano, a co-owner of Twig Terrariums, said her business also suffered "flooding, mildew, bugs, vermin, and the stink of sewage," when, following a heavy rain fall in May 2017, construction crews damaged a sewer drain on the corner of Carroll Street and 3rd Avenue and flooded Twig's basement. Twig relocated to 642 Coney Island Avenue on the border of Kensington/Ditmas Park in May 2018.
During a visit to Le Petite Chandelier Salon in early December, Manfredi told Bklyner she's happy that the construction is finally over, however she notes, "They're building a Marriott Hotel on President Street and on Carroll Street they're building an office building, so there's still a lot of construction going on in the area. And I think with the rezoning that they're going to be building a lot more taller buildings."
"It just makes it hard to get in the stores and hard to park here, that's what I've noticed," said Julie Hoffman, a client of Manfredi's who was having her hair cut when Bklyner visited.  She added that she is also happy to hear that the work on 3rd Avenue is completed as the loud construction took away from the relaxing, salon experience.
"I guess about two weeks ago they finished," Manfredi said, "however I did receive an email saying now they're going to attempt to do some beautification by planting trees and that sort of thing."
The roadways were resurfaced and new sidewalks, pedestrian ramps, and curbs were installed after the primary construction work wrapped up, according to DEP. Trees will be planted in Spring 2019. DEP is funding this project while DDC is overseeing the construction.
"I'm just happy that it's finally finished," Manfredi added. "Hopefully I can enjoy the[ir] accomplished tasks and be able to stay here."