Fire in Park Slope Kills One Person, Injures Another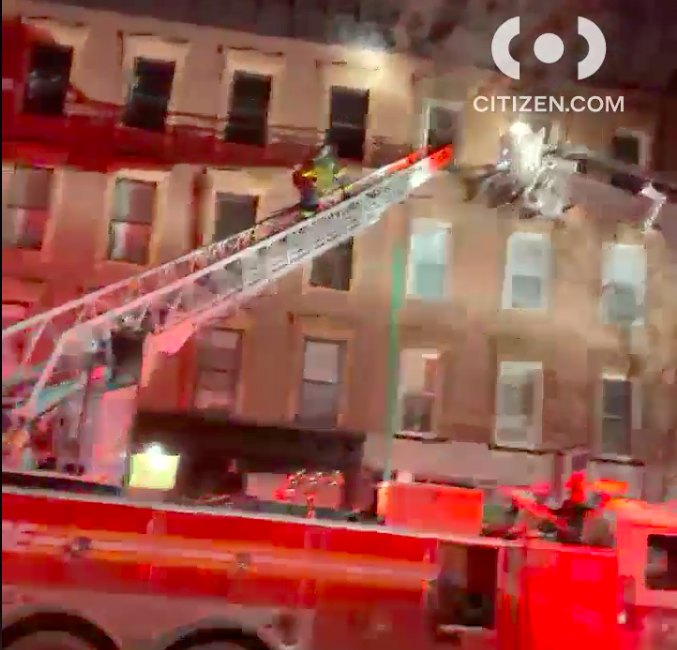 UPDATE:
The police informed us that the woman, named Destiny Marmolejo, passed away from her injuries this afternoon. She was not a resident of the building.
The police also informed us that the man was 22-year-old Steven Munoz, who lived in the building. The police had informed us yesterday that Munoz was 37 years old, but an updated report from today listed his age as 22.
Two GoFundMe pages have been set up to help Marmolejo's family cover funeral costs:
Help an Angel Get Her Wings & A Proper Burial
PARK SLOPE – a fire at a 5th Avenue apartment building has killed one man and injured a woman.
FDNY received the call of a fire on the fourth floor of an apartment building at 155 5th Avenue between Lincoln and St John's Places at 2:05 a.m. this morning. 106 firefighters responded, and the fire was placed under control by 3:02 a.m. A 37-year-old man and a 22-year-old woman, whose names have not been released, were found in critical condition inside of the building and transported to New York-Presbyterian Brooklyn Methodist Hospital. The man died at the hospital, according to NYPD.
A video on Citizen.com shows a firefighter climbing a ladder up to the fourth-floor window, which is spewing smoke. A second video shows the same scene, but filmed from across the street, and revealing somewhere over a dozen fire trucks.
This is the third deadly fire in Brooklyn this week. Yesterday 11-year-old Shirr Teved was killed inside her home on 761 Ocean Parkway, near Foster Avenue. On Monday, a man identified as Antonio Litman by the NY Daily News was found dead at the scene of a fire at 248 Adelphi Street in Fort Greene. His death has since been ruled a homicide.
The cause of this fire is still under investigation, and the cause of the man's death has not yet been determined.