'F Train From Hell' Rider Demands Evacuation Plan From MTA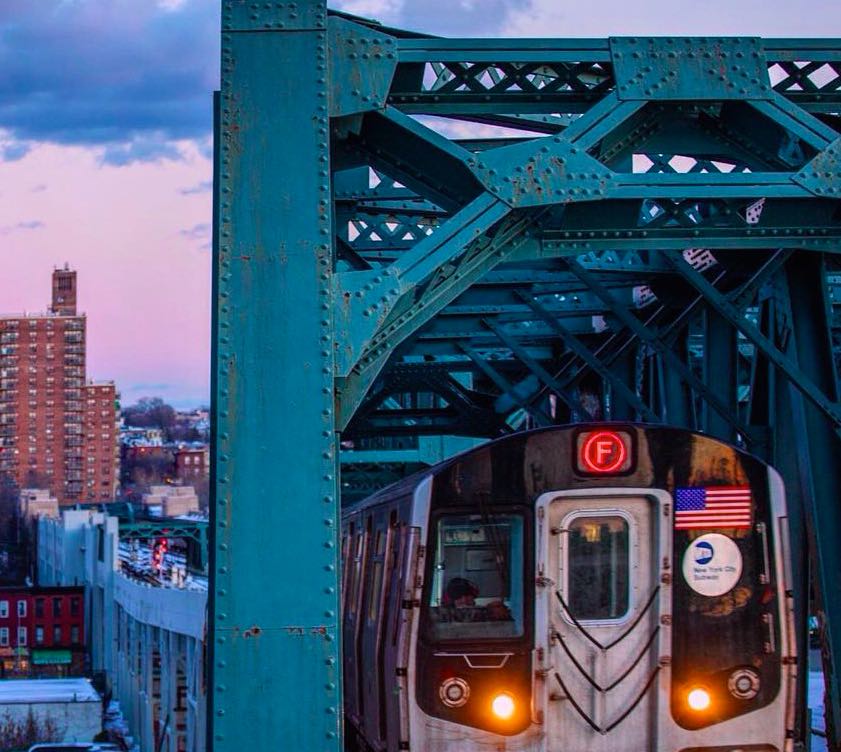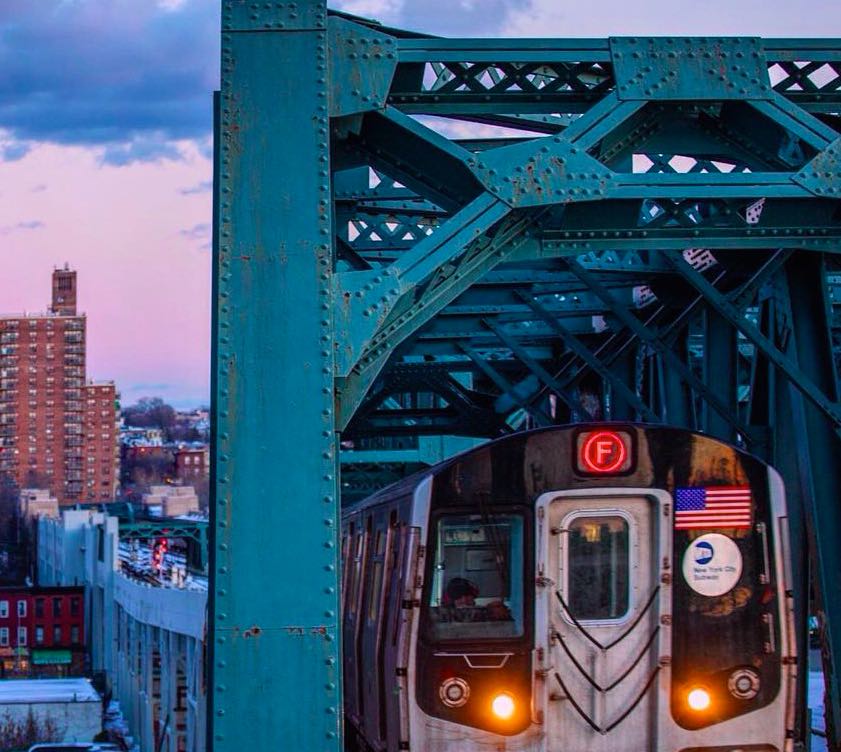 "For a city that has 6 million riders a day, it is a travesty that we are not educated by the MTA about basic safety procedures in the event of an emergency," Michael Sciaraffo said. "And that needs to change."
Sciaraffo, a 36-year-old Bensonhurst resident, was one of the 1,600 straphangers stuck on the underground F train without air during rush hour… for close to an hour on June 5. Following the incident, he posted his experience on his Facebook page, which then went viral.
Horrified and wanting to prevent it from happening again, he decided to take matters into his own hands.
Today, August 8, at 10 am, Sciaraffo testified at City Hall before the NYC Council Transportation Committee MTA Oversight Hearing. He demanded that straphangers should be taught proper evacuation procedures, as horrific subway incidents are happening quite often now, and not everyday will someone be as lucky to survive.
"Much like the phrase 'If you see something, say something' is drilled into our heads, the MTA must also educate all 6 million riders who use the subway everyday on how to navigate to safety in the event of a fire, power outage, terrorist attack or derailment. And they must do it immediately," Sciaraffo said in his testimony. "I want accountability from [the] government to ensure that going forward, the right protocols and safety mechanisms are put into place to assure the riding public and give them the full confidence that commuting on MTA trains is a safe endeavor."
Sciaraffo was invited to testify by MTA Chairman Joe Lhota, who was not in attendance at the hearing, an MTA spokesperson confirmed. MTA Head of Transit Veronique "Ronnie" Hakim showed up instead.
In his testimony, Sciaraffo spoke about what he did following the dreadful episode– he conducted his own "citizen safety investigation," he said.
Here are a couple of photos/analysis from his investigation: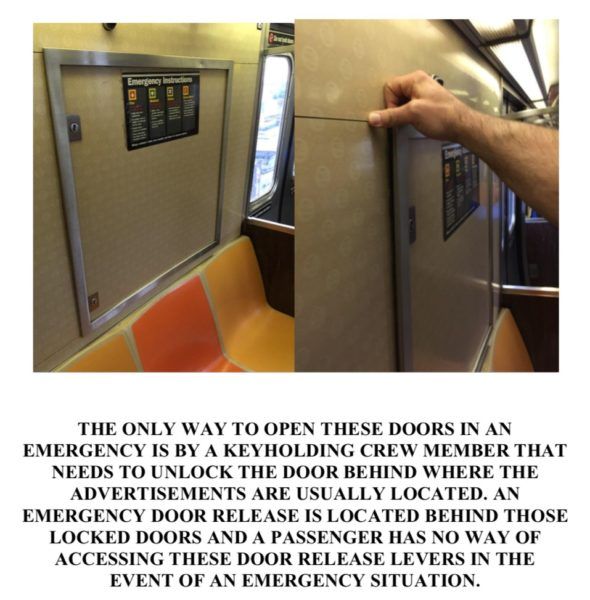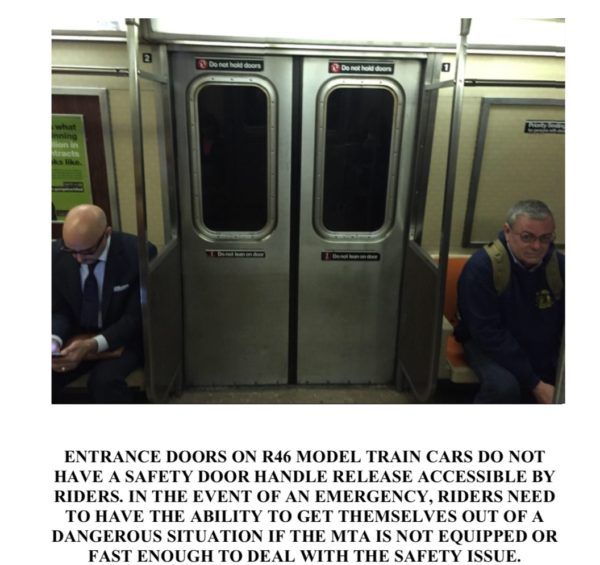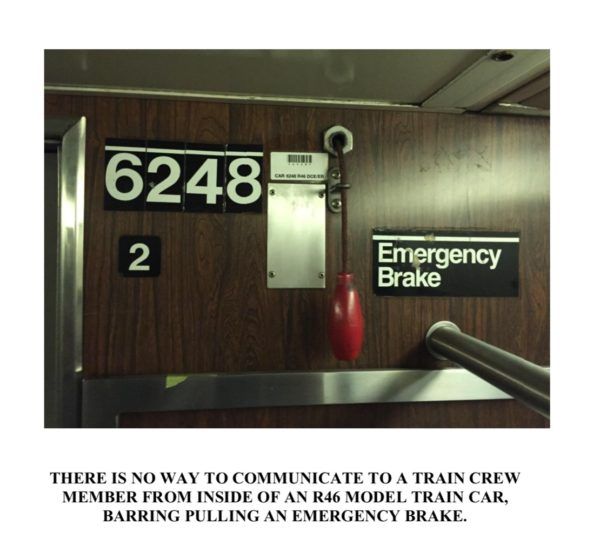 "Our subway system is over 100 years old with signals technology from last generation. However, it is not rocket science to have emergency protocols in place, unlocking doors during emergencies like the signs say and not lie to passengers about what is going on," he said in his analysis. "These items do not require any 21st century solutions. There will always be a risk. But to trap riders suffocating to death is not a risk that needs to be endured by the public and is completely avoidable."
On June 26, Sciaraffo joined transit advocate groups and straphangers to rally outside Governor Cuomo's office. In it, he demanded transparency, safety, and infrastructure repairs.
On July 25, the MTA revealed its 30-point action plan to repair the subways. Nowhere in the plan did it include safety procedures for riders in case something happened again.
At his testimony, Sciaraffo brought up the fact that other mass transit systems actually do provide riders with procedures (brochures/pamphlets) for emergency situations– such as the Washington Metropolitan Area Transit Authority (WMATA).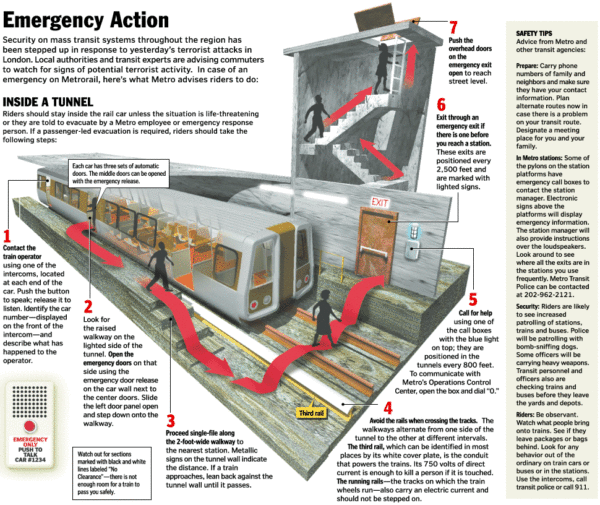 Though the MTA still has a lot of work to do, some action has been taken. According to a NY Times report, several conductors have begun telling the truth in times of delay; like when a person jumped in front of the 3 train two weeks ago, that is what the conductor actually announced over the loudspeaker. And then there are the more entertaining reasons you may find out why your train has been delayed:
Just over the weekend, Mayor Bill de Blasio unveiled his plan to tax the wealthiest in order to fund MTA repairs. The plan would raise income taxes from 3.87% to 4.41% for New York individuals earning more than $500,000 and couples earning more than $1 million.
Sciaraffo, like many fed-up New Yorkers, wants more. And he won't stop until the MTA is safe for everyone.
"I am raising this issue to the highest levels of our city, state and federal transportation agencies to demand investigations into this matter and find what remedies that need to be implemented so that this never happens to anyone ever again."