[UPDATE] BREAKING: Man Jumps In Front Of Oncoming F Train At Jay Street-MetroTech Station, Witnesses Say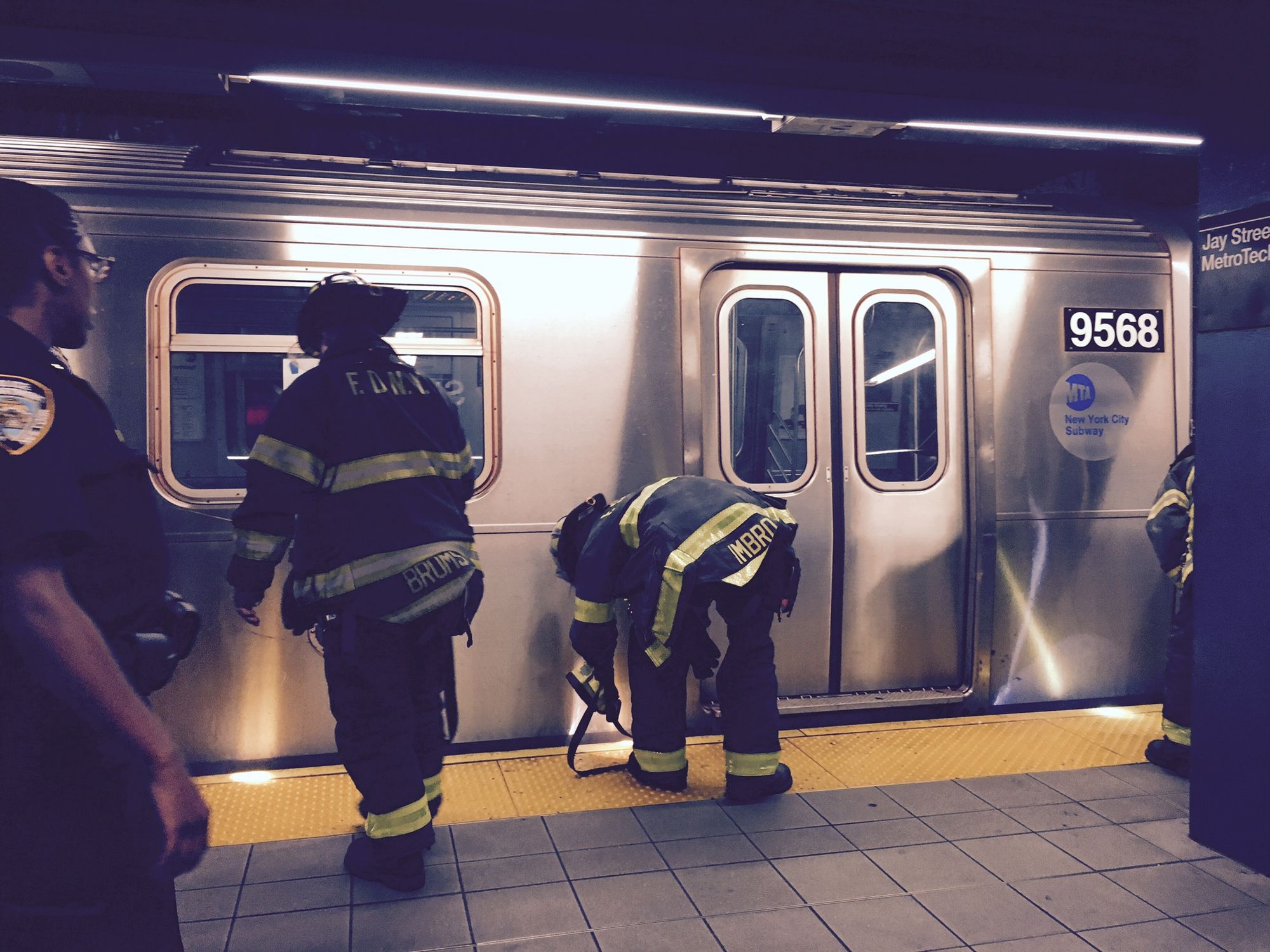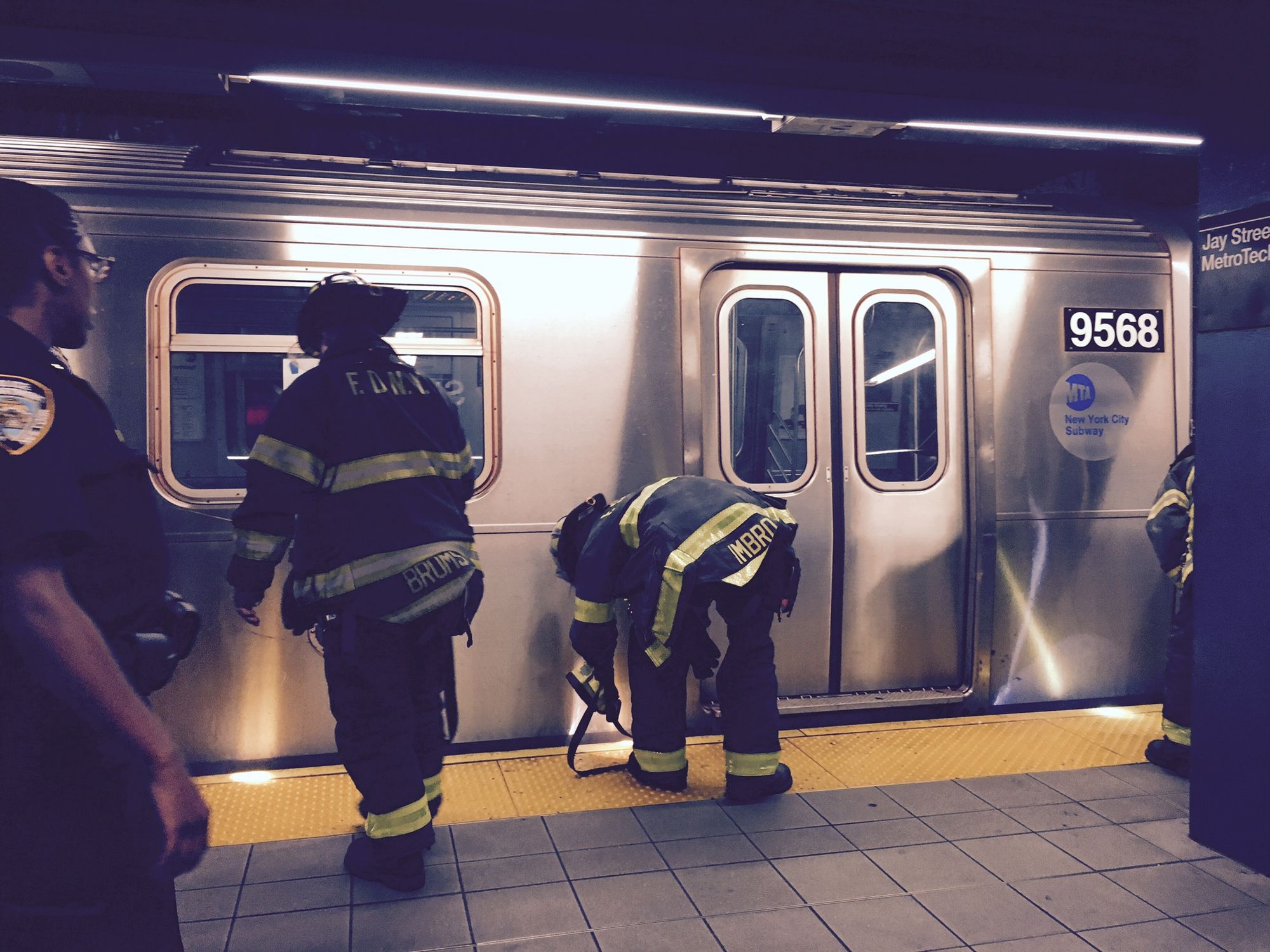 [UPDATED: Friday, June 23 at 4:50pm] A police representative confirmed that witnesses say they saw the man jump in front of the train. He was pronounced dead at the scene, the rep added.
A man threw himself in front of a northbound F train approaching the Jay Street-MetroTech station in Downtown Brooklyn at approximately 2:30pm Friday afternoon.
"He jumped down into the tracks. It was clearly intentional," one witness told BKLYNER.
Another distraught witness, slumped on a bench with her head in her hands, said she saw the man jump.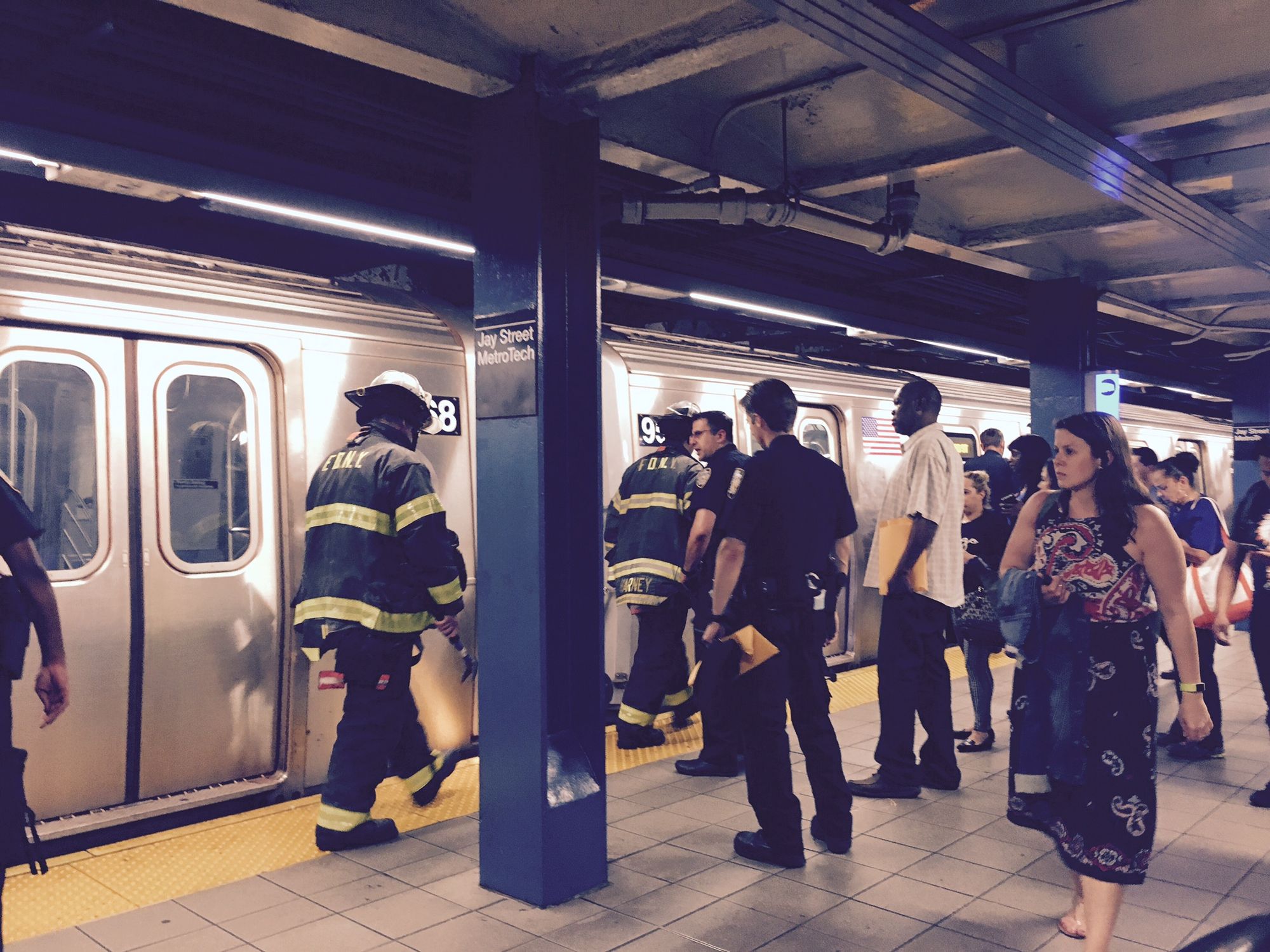 Passengers on the F train say that the emergency break was pulled and an announcement was made at approximately 2:35pm stating, "we are investigating a passenger injury at the front of the train." After a few minutes, all passengers were instructed to exit the train on the Jay Street platform and were told to go up the stairs because the station was being shut down.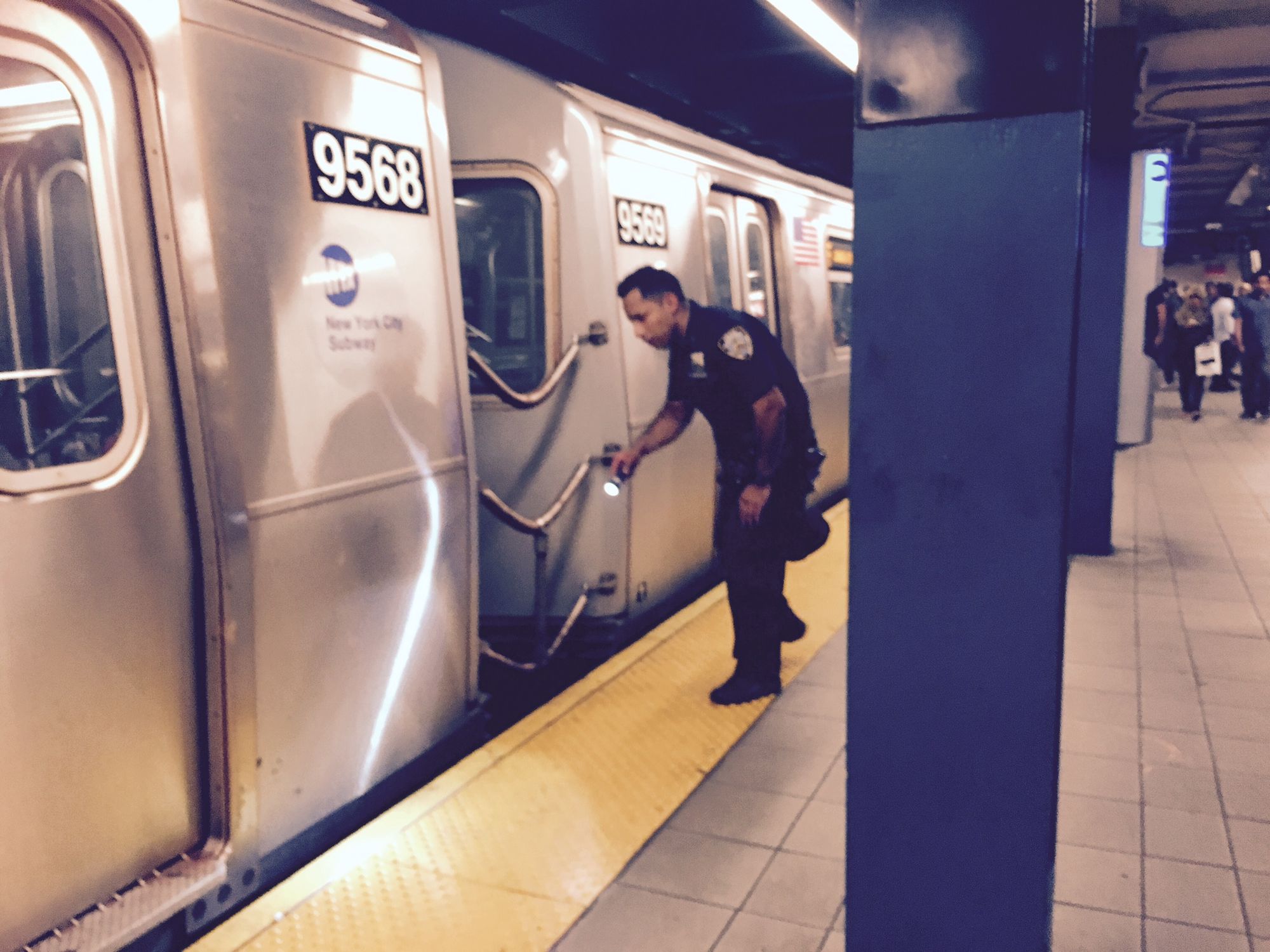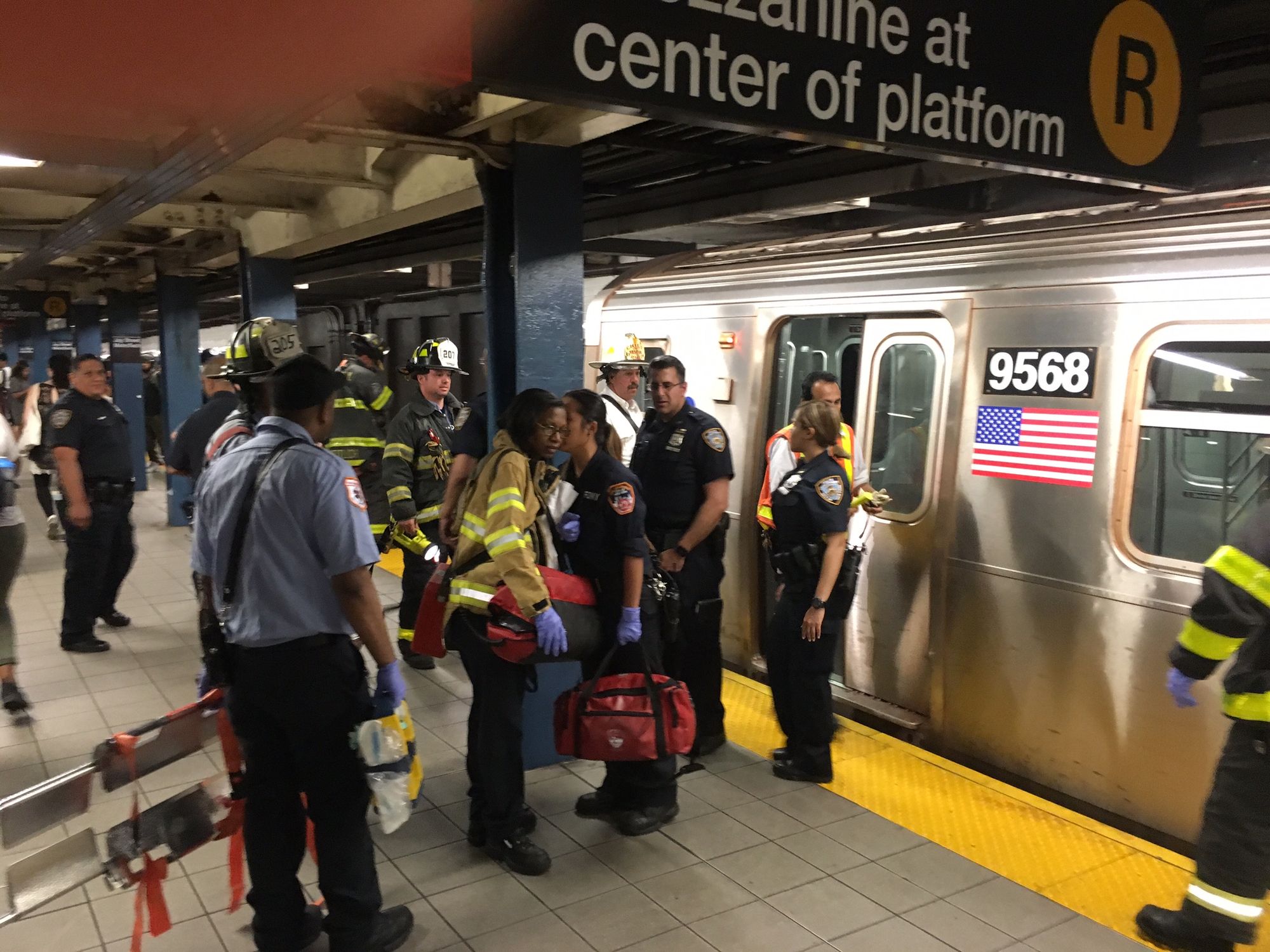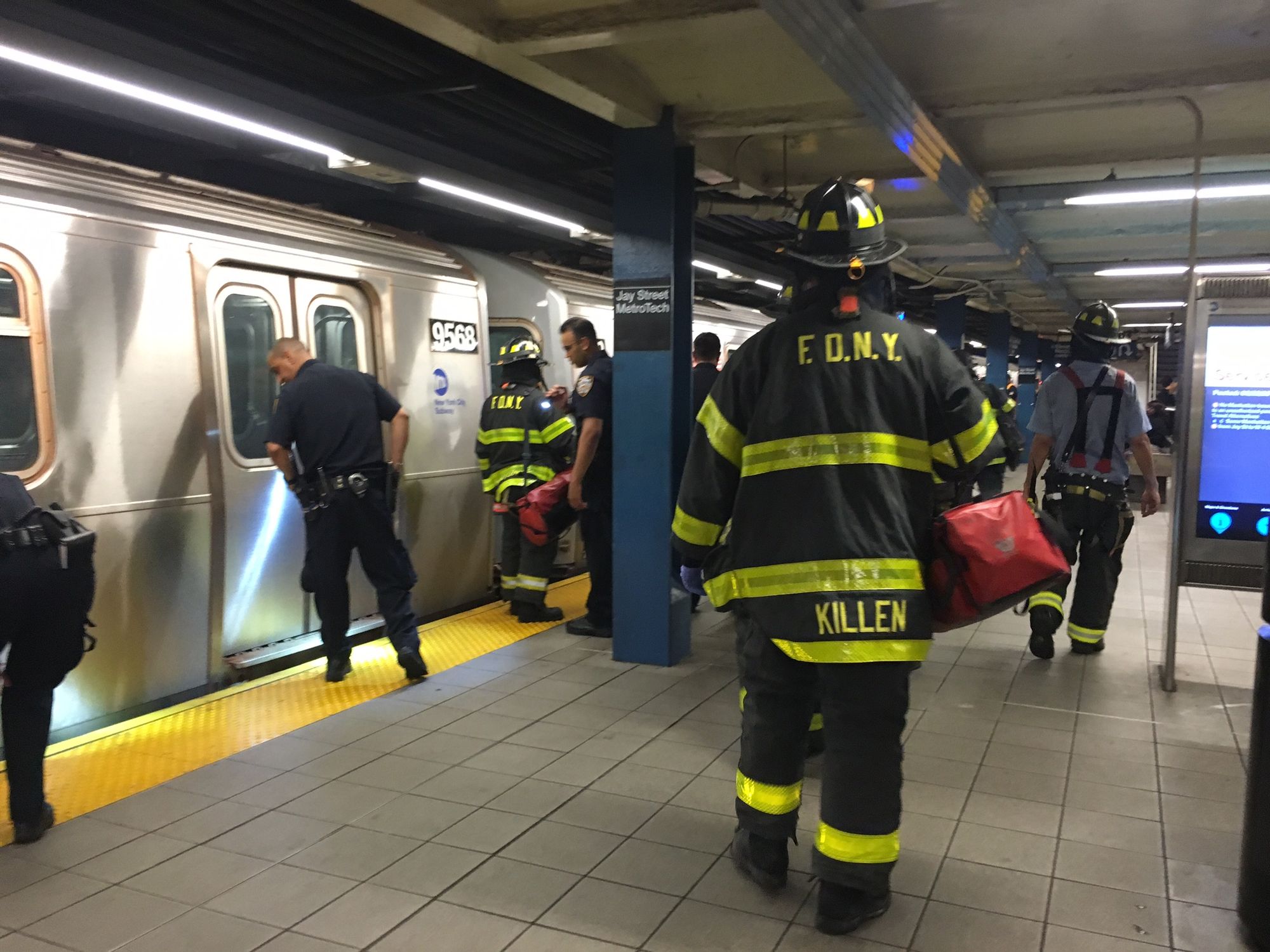 Police, FDNY, and EMTs rushed down into the station with flashlights looking on the tracks between cars, allegedly searching for a body.
This story is breaking and will be updated when more information becomes available.
Additional reporting by Carly Miller.