Events: Afro Blues, Movies Under The Stars, Coney Island History & More This Weekend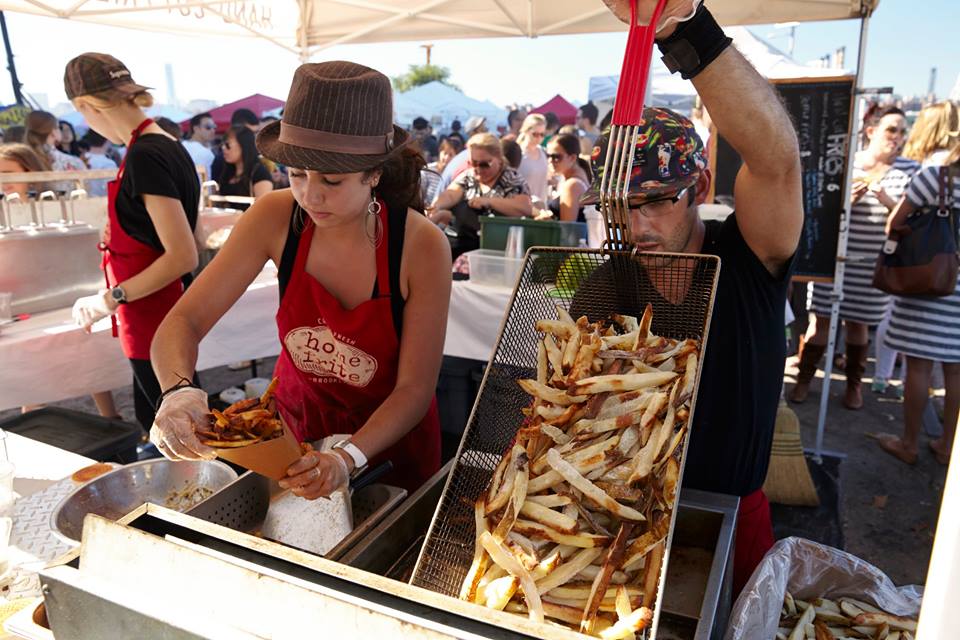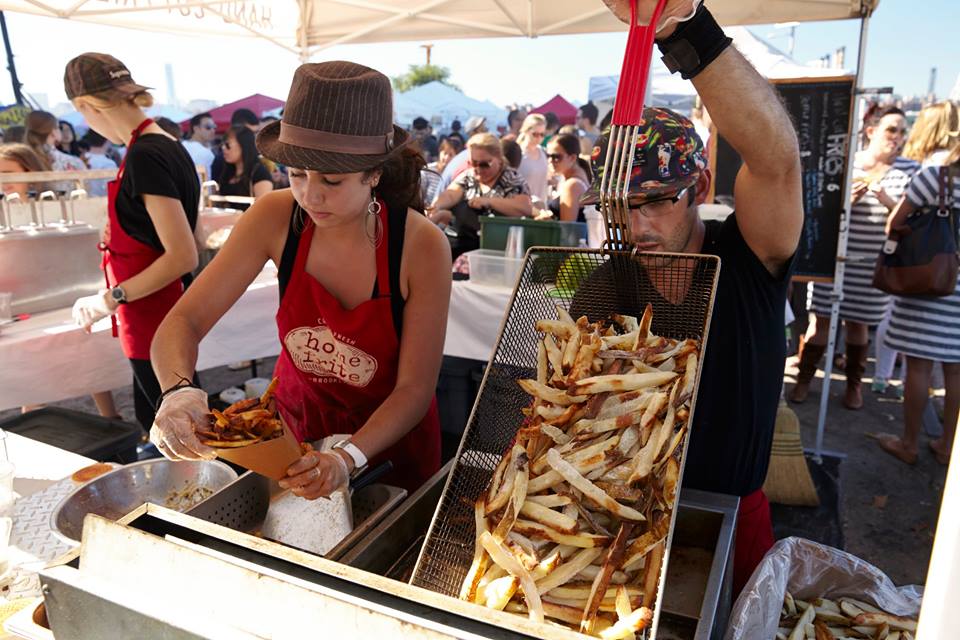 TGIF — Get enough of the scorching heat yet? You can still enjoy the summer weekend in your favorite boro, with local activism, live music, and more! If you have an event to share, email us at editor@bklyner.com.
Looking for more arts events? Check out our events roundup for Park Slope, Fort Greene, and Downtown Brooklyn here.
Flatbush: Rally — Justice for Kyam Livingston
When: Friday, July 21 at 5:30pm
Where: Church Avenue at East 18th Street
What: Join activists to rally for justice on the 4 year anniversary of 4th anniversary of the death of Kyam Livingston.
How much: Free
Prospect Park: Amadou & Mariam / Innov Gnawa / Ahmed Gallab DJ Set
When: Friday, July 21 at 7:30pm
Where: Prospect Park Bandshell, enter at 9th Street and West Drive
What: Check out West Africa's Amadou & Mariam, a blind husband-and-wide duo playing stellar Afro-blues.
How much: Free
Ditmas Park: Puppies n' Pints at Sycamore
When: Saturday, July 22 from 1pm to 3pm
Where: Sycamore Bar,
What: Enjoy a beer for a furry cause — Sycamore will donate $1 from all beer pint sales to Puppies n' Pints, which connects puppy rescues with dog lovers. It's a great chance to learn more about fostering & adoption over a happy hour pint.
How much: Priced per drink
Coney Island: Talent Show!
When: Saturday, July 22 from 4pm to 8pm
Where: Boardwalk between 10th & 12th Streets
What: Join Host Mr. Strange and the fanfare of legendary talent that has come out of Coney Island for the 8th Annual Coney Island Talent Show. This year's categories include Creative kids 9-12 years old, Creative kids 13-17 years old and Song, Dance & Variety 18 and up
How much: Free
Coney Island: Theater historian takes the stage at Coney Island
When: Saturday, July 22 at 5pm
Where: Coney Island Museum, 1208 Surf Avenue
What: Author and theater historian Cezar Del Valle returns with a new collection of stories and images from Coney Island's rich history.
How much: $5 for adults, $3 for seniors, and free for residents of 11224 zip code and Coney Island USA members. Included with Museum Admission.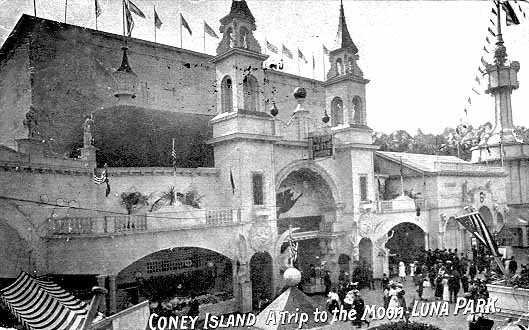 Prospect-Lefferts Gardens: Live music at Parkside Plaza
When: Saturday, July 22 2pm to 4pm
Where: Parkside Avenue at Ocean Avenue
What: Enjoy rock, blues, and ballads outdoors by Axiom Addicts.
How much: Free
Bay Ridge: Movies Under the Stars: 'Dirty Dancing'
When: Saturday, July 22 from 8:45pm to 10:45pm
Where: Owl's Head Park, Shore Road near 68th Street
What: Nobody puts Baby in the corner! Enjoy a movie under the stars with this 1987 classic Catskills dance drama/romance with Patrick Swayze and Jennifer Grey.
How much: Free, and NYC Parks recommends arriving early to get a spot. BYO blanket and food.
Manhattan Beach: Swingadelic featuring dancers
When: Saturday, July 22 at 8pm
Where: Kingsborough's Lighthouse Bandshell.
What: On Stage at Kingsborough presents NYC's greatest "little big band" playing Big Band and Great American Songbook classics by Frank Sinatra, Count Basie, Ray Charles, Dean Martin, and more popular artists of the era.
How Much: Free admission and parking
Greenwood Heights: Birding in Peace
When: Sunday, July 23, 6:30am to 8am
Where: Green-Wood Cemetery, 500 25th Street
What: Before the cemetery gates open to the general public, birding expert Rob Jett will lead a peaceful Sunday morning walking tour in search of the many birds that call Green-Wood Cemetery home. A Bird Checklist will be provided to all tour participants.
How Much: $15, $10 for members
Prospect Park: Smorgasburg food vendors
When: Sunday, July 23
Where: Breeze Hill, Prospect Park
What: Haven't been to this outdoor food bonanza? It's a good weekend to give it a try, featuring more than 100 regional food purveyors will gather on Breeze Hill to offer a range of cuisines.
How much: Priced per item
Looking ahead — highlights for next week worth planning ahead for
Prospect Park: #GetOrganizedBK's Civic Festival
When: Tuesday, July 25 5:30pm to 8:30pm
Where: Prospect Park Bandshell, enter at 9th Street and West Drive
What: #GetOrganizedBK presents a festive civic gathering to hear from citywide and national leaders and activists, enjoy live music and kid-friendly activities, and learn about local activism.
How much: Free