District 40 Participatory Budgeting 2018: Winning Projects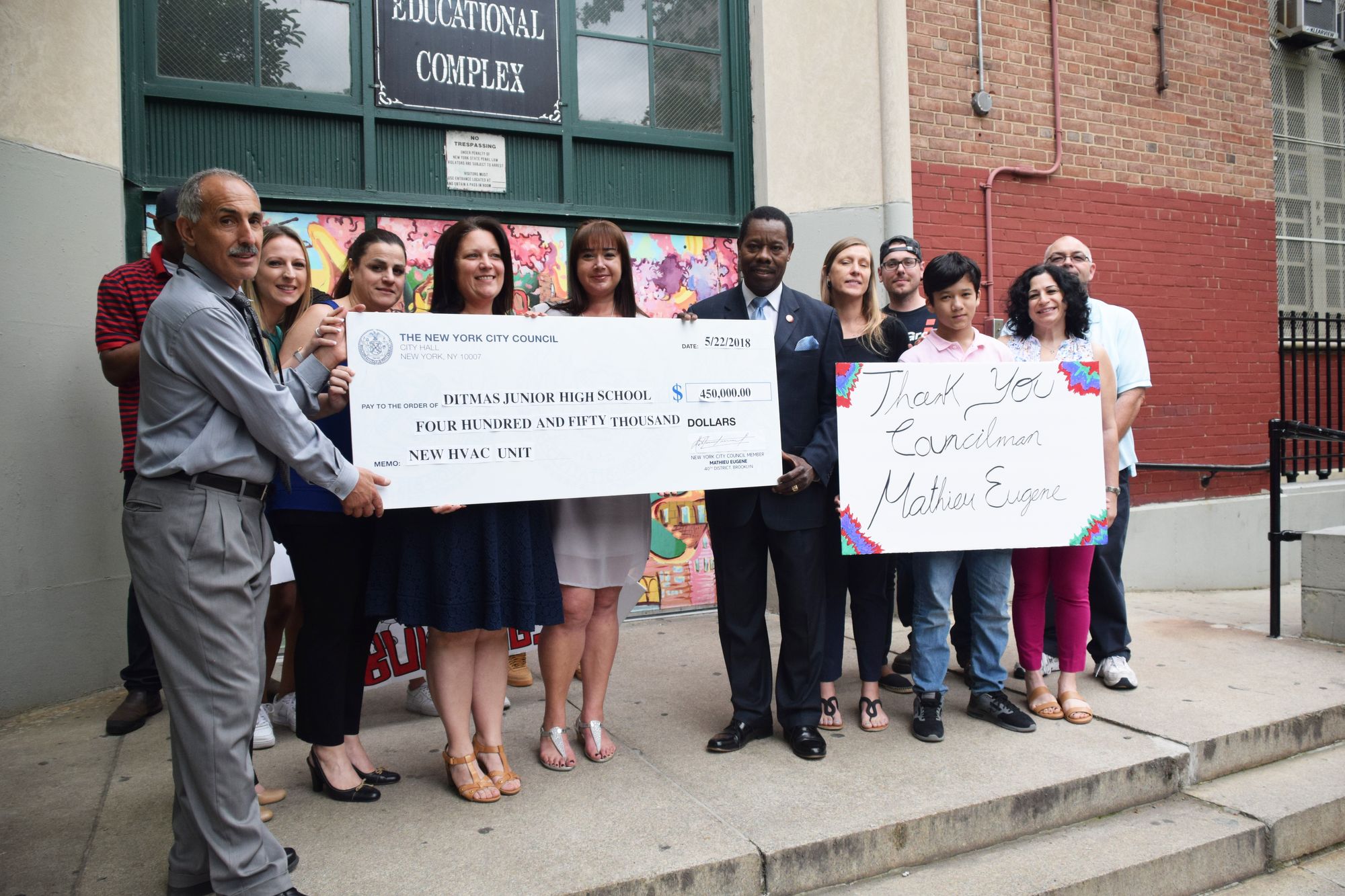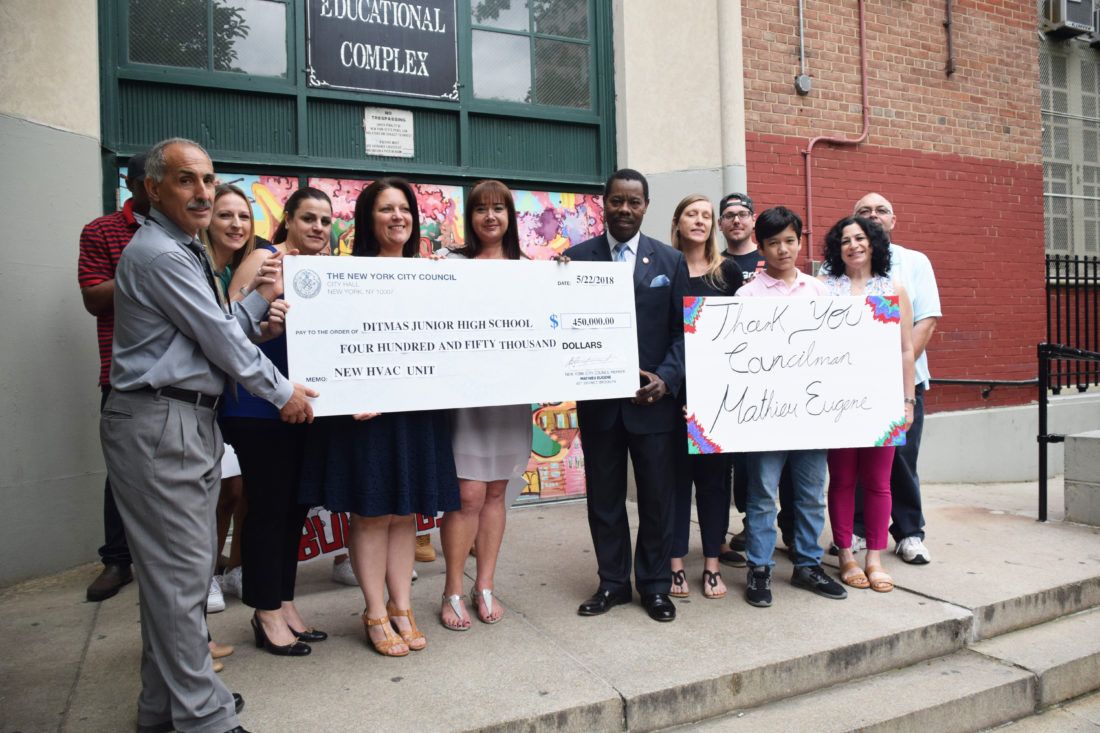 KENSINGTON – City Councilmember Mathieu Eugene stopped off at Ditmas Junior High earlier this week to reveal the results of the Participatory Budgeting vote in his 40th District.
Receiving the most votes out of the three funded projects for the district, I.S. 62 got an oversized check for $450,000, which will go towards a new HVAC unit for the school on Cortelyou and 7th.
"Education is the best investment that we can make in our children, and education is the key to open all doors to success. I want to take an opportunity to commend your team, who did a wonderful job of encouraging the students to be engaged in the voting cycle," said Eugene in a statement.
Residents age 11 and up were eligible to vote for the projects in Cycle 7 of participatory budgeting. Mathieu's office said the 40th district "saw a record turnout" this year.
The winning projects were:
HVAC Units at Ditmas Junior High I.S. 62 –
$450,000

The unit will be installed in the public assembly space at the middle school
Flatbush Fit! – $500,000
The proposal will install adult fitness equipment to improve community space and access to health and wellness in the neighborhood at the southwest corner of the Prospect Park parade grounds
Library Upgrade at Parkside Prep Academy M.S. 2 – $150,000

Supplying the tech "to provide a modern, seamless experience as students read and conduct research."
This is Councilmember Eugene's third year taking part in Participatory Budgeting—check out last year's results here.