Councilmember Espinal Wants Marijuana Tax for NYCHA, Bail Programs—Not The Subway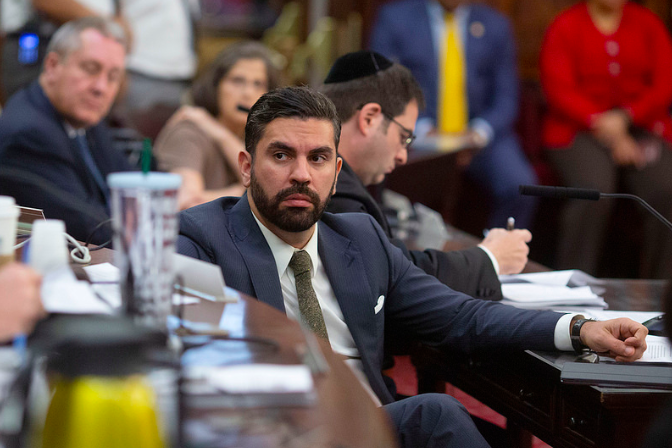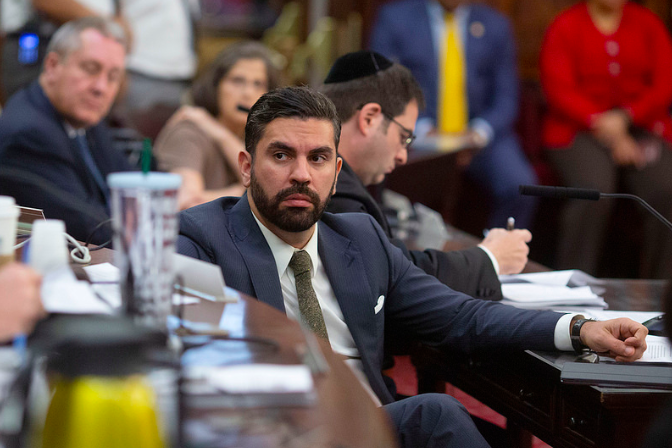 In response to a new study calling for the taxation of legalized marijuana to help fund the spiraling MTA, one Brooklyn politician has called the proposal "misguided" and "tone deaf," arguing that the money should be used to help communities disproportionately impacted by drug enforcement.
"The money from legalizing marijuana should be invested in communities that have been disproportionately targeted by marijuana enforcement," said Councilmember Rafael Espinal (D-37) in a statement this morning.
"These are the black and brown communities like the one I grew up in and represent who have for so long been targeted, arrested, criminalized and harmed because of minor drug infractions," he said.
Espinal, who represents East New York, Bushwick, Brownsville and Cypress Hills, has a history of championing progressive causes, and was a key player in the Council's repeal of the "Cabaret Law" last year. He also recently announced his campaign for New York City's Public Advocate position.
Instead of using the money for the subways, Espinal would like to see the potential money go towards fixing NYCHA, investing in bail programs for low-level offenders and funding economic development programs, especially for minority women and business owners in the marijuana industry.
That industry is already on its way to Brooklyn: the first medical marijuana dispensary in the borough, Citivia, will be located on Flatbush Avenue, near Barclay's Center, possibly by the end of this year.
Of course, the real tax revenue being discussed would come from the legalization of recreational pot statewide. Recent listening sessions have shown Brooklyn residents to be highly in favor of legalization, while State Senator Diane Savino even took a trip to Nevada to learn about their marijuana industry.
Most clearly see legalization as inevitable, and steps are already being made towards relaxing the attitude towards marijuana. This year, Mayor de Blasio announced that NYPD enforcement against smoking weed in public would be altered to ticketing individuals instead of making arrests (mostly). And Governor Cuomo has taken steps towards statewide legalization.
Cuomo's opponent in the gubernatorial primary, Cynthia Nixon, was criticized for stating that marijuana legalization could be a "form of reparations" for those hurt by the war on drugs. While her wording wasn't correct, the spirit of her argument has been echoed by legalization advocates like Espinal.
"Not using the funding for these aims would be a huge missed opportunity and is tone deaf to the historic realities, which make legalizing marijuana necessary in the first place," he said.