Environmental Education at the Forefront of Groundbreaking for New Greenpoint Library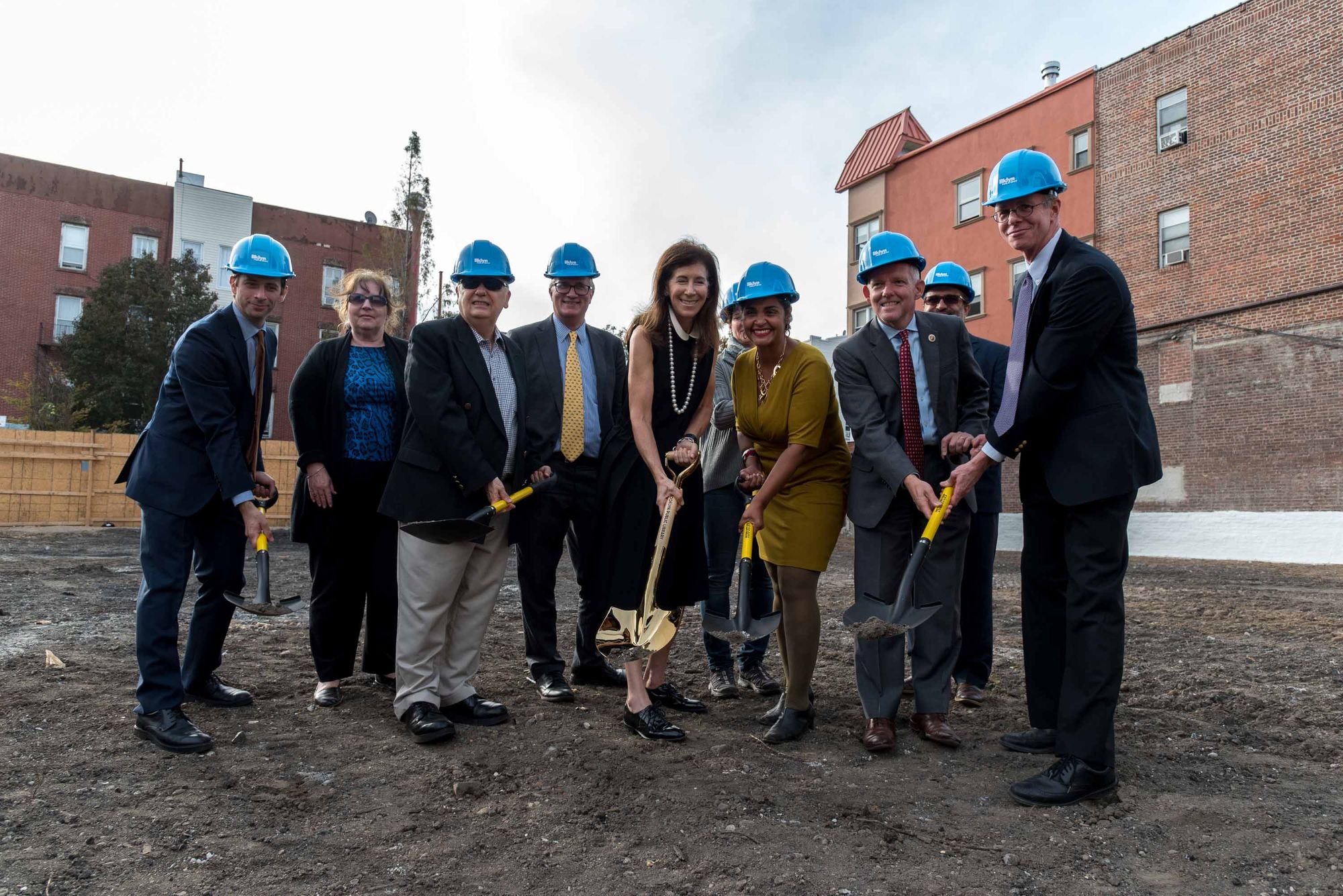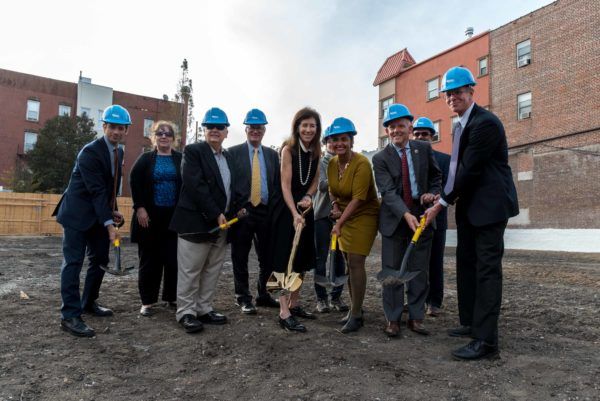 GREENPOINT – Local leaders broke ground yesterday on the new Greenpoint Library and Environmental Education Center, surrounded by North Brooklyn Community members, builders, and schoolchildren from nearby PS 34's Green Stem after school club.
The new facility will replace the "undersized and outdated" library that stood previously at 107 Norman Avenue at Leonard, said Brooklyn Public Library President Linda E. Johnson.
There has been a library in Greenpoint for the last 111 years, she said, and the previous building was one of the Brooklyn Public Library's busiest locations. The new facility is set to open in late 2018, though in the meantime, there are a number of community alternatives.
Built in part with a $5 million grant from the Greenpoint Community Environmental Fund (GCEF), the facility will provide a location for community education on environmental issues and advocacy along with its traditional library functions. The library will offer 300 hours of environmental programming each year.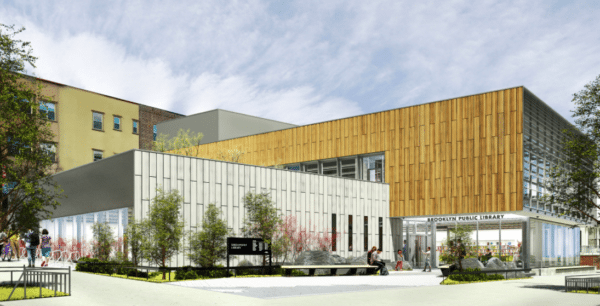 Designed by Marble Fairbanks, the new building will receive a LEED Gold Building Certification, reducing energy consumption by 80% and saving 50,000 gallons of water per year. It will feature accessible green space and rain gardens on the roof, along with solar panels and rainwater cisterns.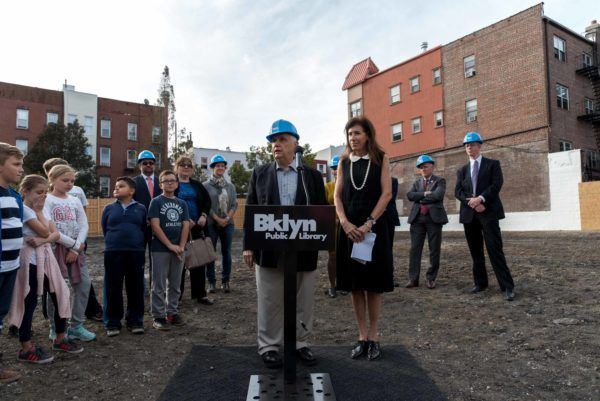 The focus on environmental stewardship was a major theme among the speakers, and Assemblyman Joe Lentol pointed to the students in attendance as the key beneficiaries of environmental education. "These are the kids that will protect the environment in the future," he said.
Greenpoint's troubled environmental history was the impetus for a new library space that focused on environmental education. The Exxon Mobil oil spill in Greenpoint was the largest terrestrial spill in the USA, and a recent study revealed high levels of lead contamination in backyard soil throughout the neighborhood.
"Any great community has a great library in it," said Jimmy van Bramer, City Council majority leader, praising the community's foresight, and Councilmember Stephen Levin reminded those gathered that of all the ideas proposed for using GCEF money, a new library was the #1 suggestion.