Eliot Glazer Talks Golden Girls, Trift Shop & Why Cafe Air Conditioning Is Non-Negotiable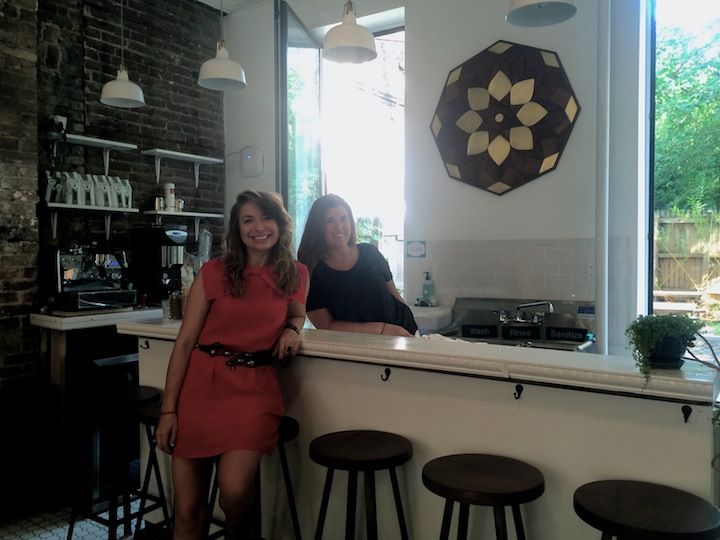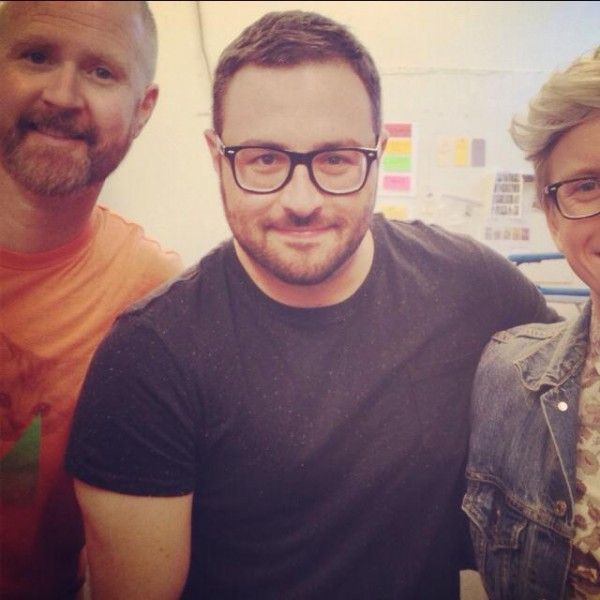 We first met Eliot Glazer through a mutual friend, only realizing several weeks after that he was an immensely talented, prolific comedian and surprisingly great singer. In the middle of about 23,840,298 projects, Eliot found some time to talk to us about his favorite Ditmas Park spots, what attracted him to a life of comedy, and what he's been working on as of late (and will be moving onto next).
Eliot moved to Ditmas Park in 2010 after 4 years in Park Slope. His first exposure to the neighborhood was through a tutoring job he had while studying at NYU.
"I thought I could only come back when I had a Subaru hatchback, a baby, and a million dollars," Eliot says, "but it turns out it's basically a cash-strapped artist's reasonably priced, beautiful alternative to Bushwick, with a mildly longer commute to Union Square.
"It's like a secret among Q train riders. One we shall never tell."
Before he had worries like responsible family cars, offspring, and a bank account, though, Eliot was just a kid enthralled by what made him laugh on TV.
"I grew up religiously recording and rewatching SNL on Sunday mornings," Eliot says, "studying every little thing Mike Myers said and did. And there was a brilliant sketch show on Nickelodeon called Roundhouse that was ahead of its time."
On top of that, Eliot says, "'Alt' comedy had an enormous impact on me: Stella, Variety Shac, Tim & Eric, Slovin & Allen, and Christopher Guest, to name a few. Wet Hot American Summer changed my life, and Martin Short and Sandra Bernhard can do no wrong."
Shows like 30 Rock, Arrested Development, and Happy Endings are also hugely important to Eliot–not to mention The Golden Girls.
"I've seen every episode at least 20 times," he says.
Eliot began sticking his own toes into the water in 2008, when he and sister Ilana started taking Upright Citizens Brigade classes. The two quickly landed a monthly slot with variety program High School Talent Show, which ran for three years.
Nowadays Ilana can be seen on Comedy Central's Broad City ("I'm certainly biased, but it's one of the funniest things on TV," Eliot admits), and Eliot has more peer inspiration than ever before.
"I consider myself lucky to be friends with brilliant, inspiring comics like Gabe Liedman, Kate Berlant, David Smithyman, Naomi Ekperigin, and John Early," he says.
Eliot himself seems to have his hand in just about everything. For one, he and others are currently developing High School Talent Show for television. Beyond that, you can see Eliot on National Geographic's comedy game show Duck Quacks Don't Echo, as well as his multiple web series Haunting Renditions (second season hopefully coming before the end of 2014), It Gets Betterish (with Brent Sullivan), and Eliot's Sketchpad (on Above Average, Lorne Michaels' YouTube channel).
Eliot also currently hosts Talking, a podcast about HBO show Looking (for which he also made this video), writes the Big, Important Chart for the New York Times Magazine, and recently did some writing for Billy on the Street. He hopes to drop two new web series this year–"one a nonscripted, comedic travelogue," he says, "the other an irreverent take on sexual fluidity"–and his book My Parents Were Awesome, based on a blog he started in 2009, is available through several online retailers.
When Eliot's not hard at work on his seemingly endless list of projects, you can find him at one of his favorite neighborhood spots, which range from Newkirk ("literally everything on the menu at Ox Cart is delicious") to Church (the man enjoys a good cocktail at The Dogwood). Living just above Cortelyou, though, the majority of his time is spent on–and just off of–Ditmas Park's best established drag.
"'TRIFT SHOP' on the corner of Westminster and Cortelyou is my favorite thing about Ditmas Park, hands down," Eliot says. He's especially enamored with the sale's constantly rotating stock and its owner's daily ritual of leaving "three weird items on a fuse box on Cortelyou for free–usually a stained marathon tee shirt, an unlabeled VHS cassette, and a used coloring book."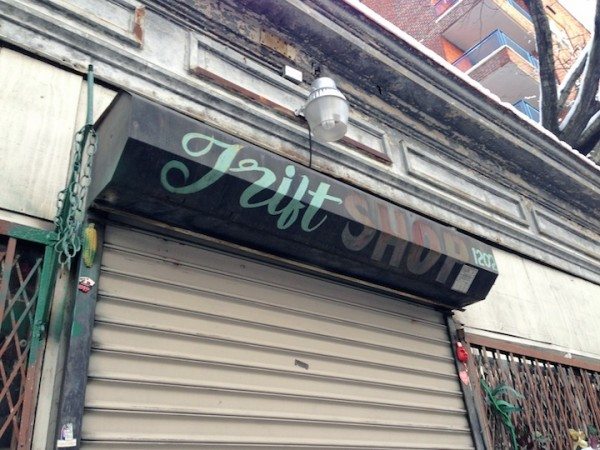 Beyond that, he says, "I know it's seen its share of controversy, but I love Madeline. I love how sunny it is and how varied the menu is, and any place that carries cookies from Ovenly and Leske's is the kind of place I want to hang my hat."
He's also partial to Sycamore, and adds that "nothing is better than a cool summer night sitting outside at The Castello Plan."
For all that praise, though, there is one thing Eliot just cannot handle–the stingy air conditioning practices of one local standby. Take heed, Ditmas Park restaurateurs–does this sound like you?
"I used to sit in there and work on my laptop, dripping in sweat, thinking I was crazy… It's like, how much money are you guys actually saving by keeping the AC off in June? Cause I'll give you the ten bucks if it means I don't have to sweat directly onto my food."
Food sweating aside, Eliot continues to hustle for one neighborhood-related goal.
"I'm currently working on a pilot for TVLand, as well as more digital comedy for HBO, VH1, and Comedy Central," he says. "I'm in the process of pitching and developing projects for TV, as well, so that I can eventually afford one of those houses on Buckingham Road."
Wondering where you can catch Eliot around NYC? He'll be performing what he describes not as traditional stand-up, but as a "mix of storytelling with sketch and multimedia" at 8:30pm on Friday, February 14 at Littlefield, on Tuesday, February 25's Dale Radio Podcast at 8pm, and at The Rosie O'Donnell Show! the following night at 7pm, both at The PIT. He's also debuting his one man show Mashterpiece Theater at Upright Citizens Brigade next month.
"It will be me performing live, original mash-ups, but with a lot of sketch, stand-up, and utter randomness thrown in for good measure," Eliot says. "It's going to be insane."
To keep up with Eliot off the stage, make sure to subscribe to his various YouTube channels (linked above)–and also follow him on Twitter and Instagram.