El Toro Is A Strong, Steady Mexican Standby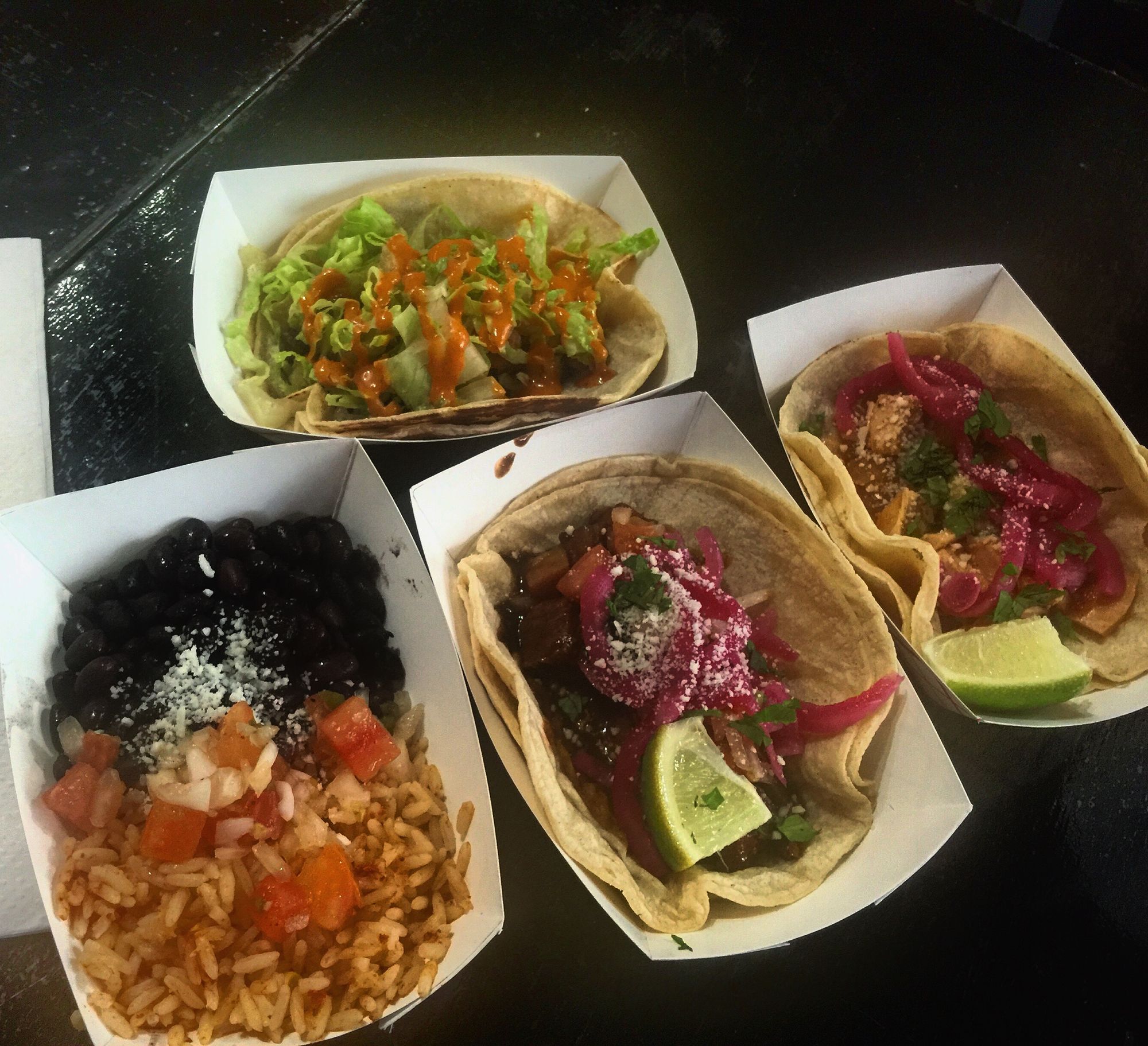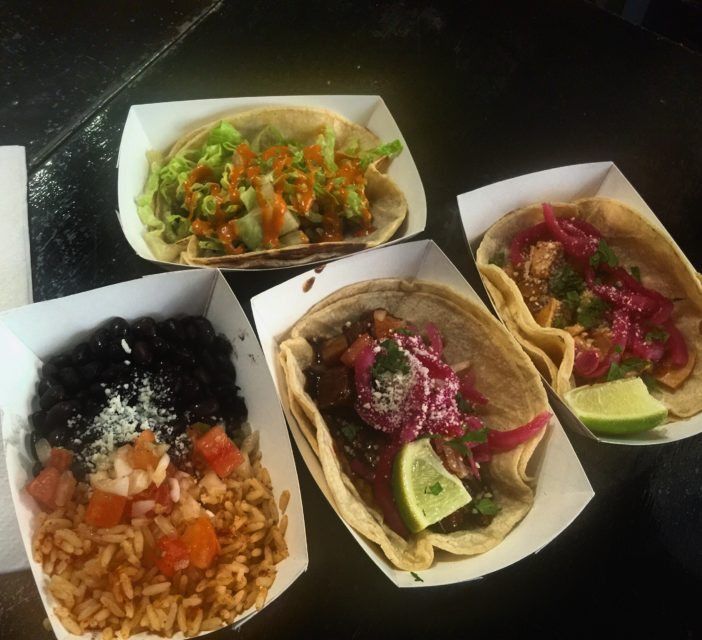 I have a few go-to places in Fort Greene, and one of them is El Toro.
El Toro Taqueria (89 Fort Greene Place between Fulton Street and DeKalb Avenue) offers solid Mexican fare and speedy service in the heart of Fort Greene, just steps away from the Fulton Street G train.
"It started as three close friends that wanted to start a business," said Al Hizam, an employee of El Toro and proud Brooklynite, who added that the restaurant has been in business since 2012. "Mexican food is nice, simple, and tasty."
Hizam said the tacos were the most popular item on the menu, and I took his advice. Any three tacos are available with rice and beans for $10.50, so I opted for that. I ordered the Coreano, pollo guisado, and the chicken mole.
I also ordered a horchata to whet my whistle. The horchata ($2.95) was prepared in-house with organic rice milk, cinnamon, and sugar. It was sweet, light, and refreshing. I encourage you to try it for yourself.
Within just a few minutes, Hizam brought me my dinner. Each item was served separately in a small snack tray.
I dug into the Coreano ($3.50) right away. This fusion dish does not seem simple at first blush, but it's also not very complex. The steak is hidden under a bed of crunchy lettuce, and the combined effect of the kimchi, steak, sauce, lettuce and tortilla proved greater than the sum of its parts.
This salty, sweet taco had a touch of heat that always provides a pleasant surprise. The Coreano went down fast and I wanted more.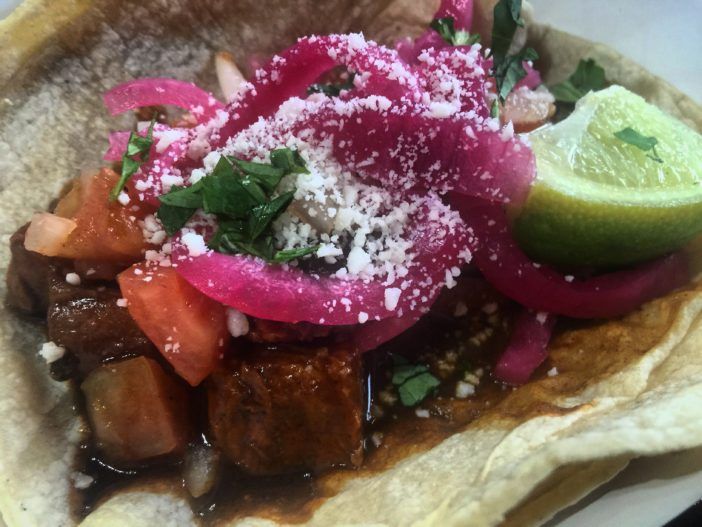 I moved on to the chicken mole taco ($2.95), and I was not disappointed.
This hearty taco was rich and the interplay between the mole sauce and the standout tangy pickled onions was terrific. The heavy mole sauce and the pickled onions provided a stark, flavorful contrast.
The pollo guisado taco is filled with a lovely nourishing chicken stew. A squeeze of lime provided just the right foil to the chicken and onions, adding a bit of additional acidity that enlivened the taco.
This taco, more than any of the others, embodies the idea of "nice, simple, and tasty" Mexican food.
The rice and beans were a study in contrast. While the black beans were good, they were decidedly simple and the chopped onions and tomatoes did not have much effect on them. However, the rice was well seasoned, fluffy, and flavorful, with the tomatoes above and onions providing a welcome contrast in both flavors.
One thing I didn't try but I fully intend to is a potato chicken taco. Hizam said that while it's not on the menu, it is what he makes for himself. It's a combination of the potato taco and a chicken taco, though he didn't elaborate on which one.
I'll be back for that taco, but I'd have been back anyway. El Toro is always good, and that's why it's one of my standbys.
El Toro Taqueria
Address: 89 Fort Greene Place between Fulton Street and DeKalb Avenue
Phone: (917) 717-5578
Try: The Correano.
Avoid: Stick to the tacos.
Kids: Make sure to get them a horchata.
CASH ONLY