DUMBO Market Debuts At 66 Front Street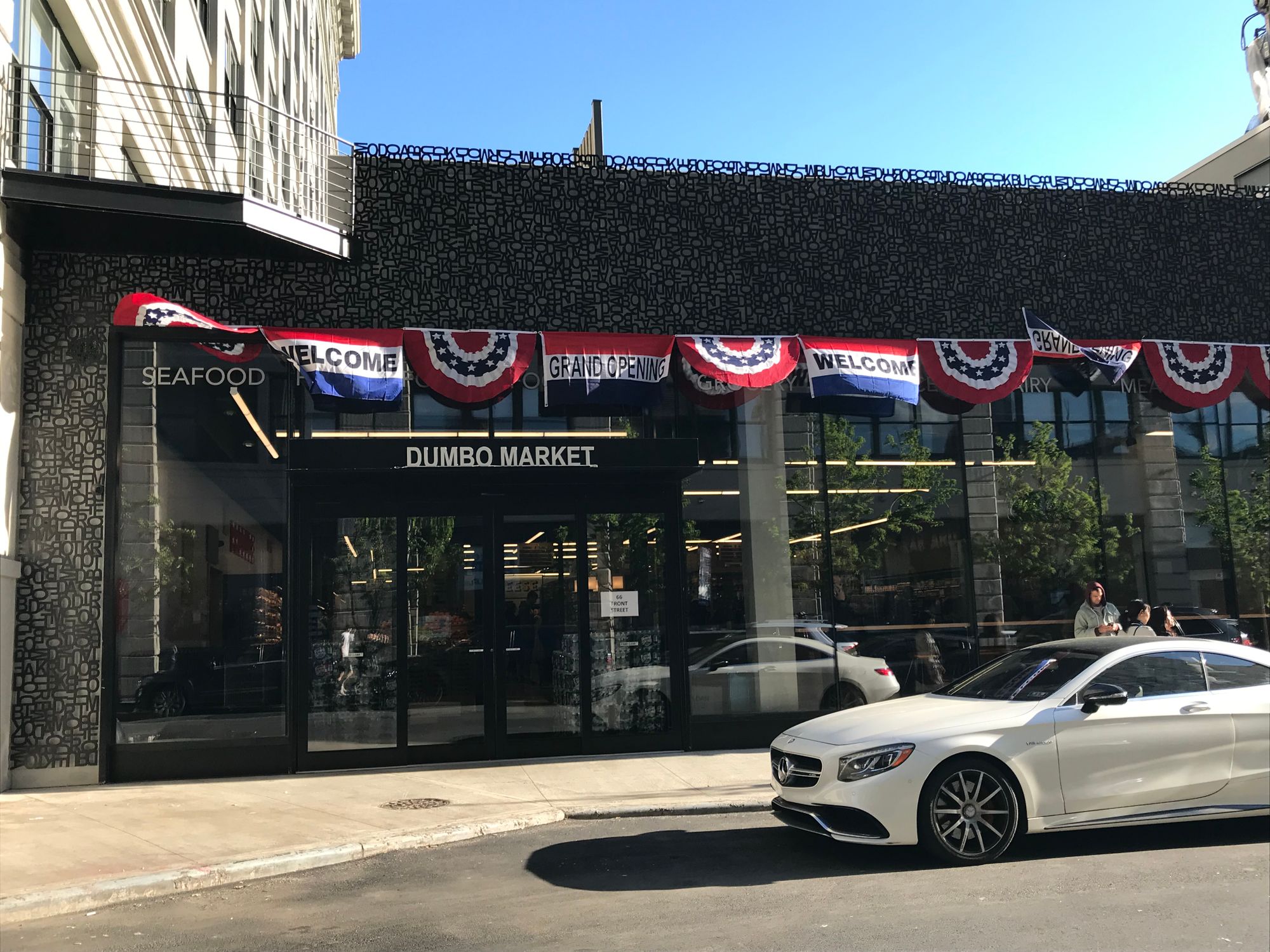 DUMBO – DUMBO residents now have a new supermarket. DUMBO Market officially opened its doors at 66 Front Street on Friday, April 26th.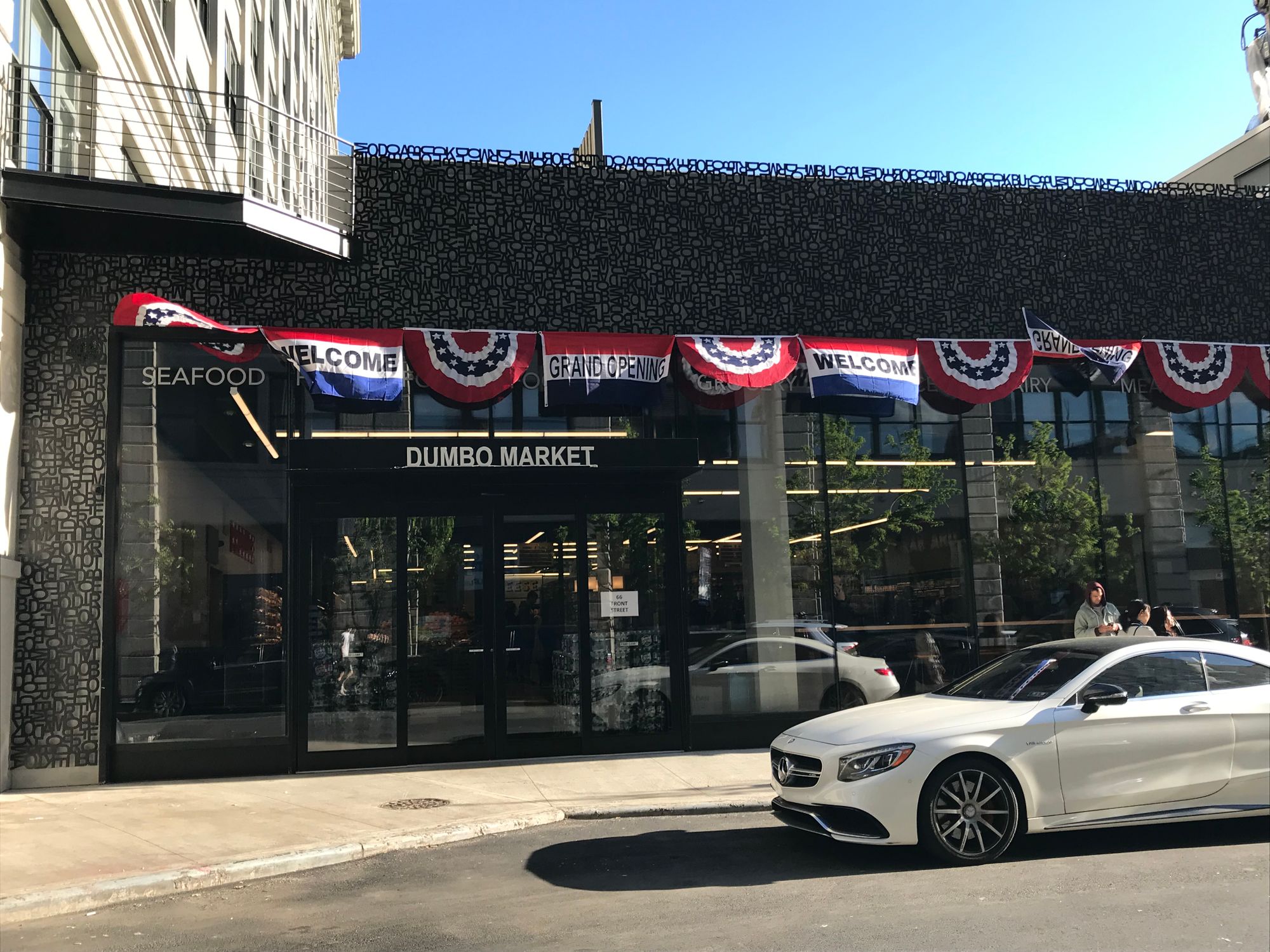 The new 16,000-square-foot grocery store features a butcher shop, deli and cheese counters, a seafood department, and a produce department stocked with organic fruits and veggies. A bakery section is currently in the works.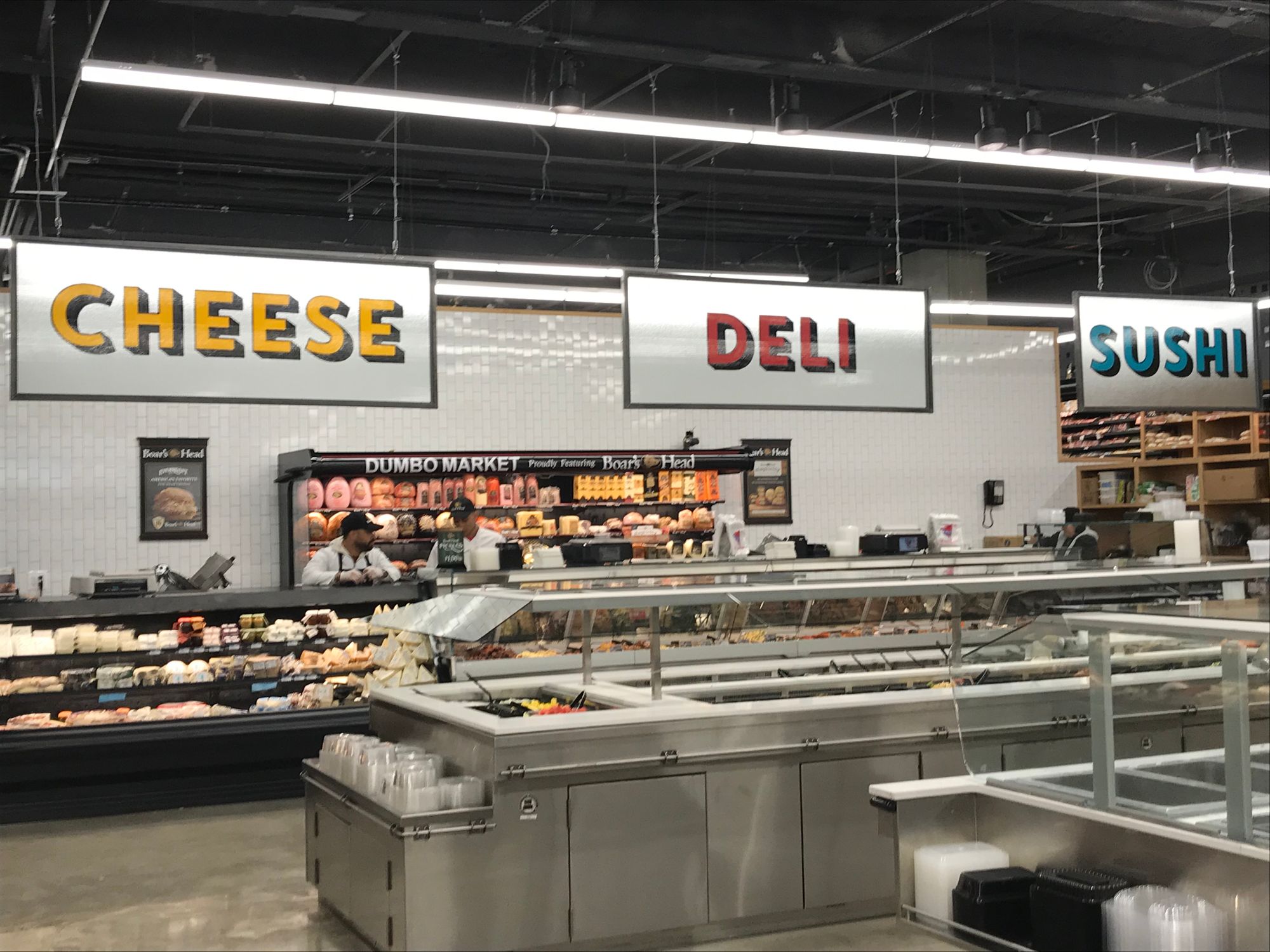 For those looking for a quick meal, there are various grab-and-go offerings, specialty prepared foods, a sushi counter, as well as a pizza and soda bar and an outpost of Swallow Café. The store also boasts an impressive selection of beers and fresh cut flowers.
Plans for the new market were announced back in 2017. "We knew the community needed a market," explained store manager Asad Mujalli over the phone, noting that most grocery stores in DUMBO are considerably smaller.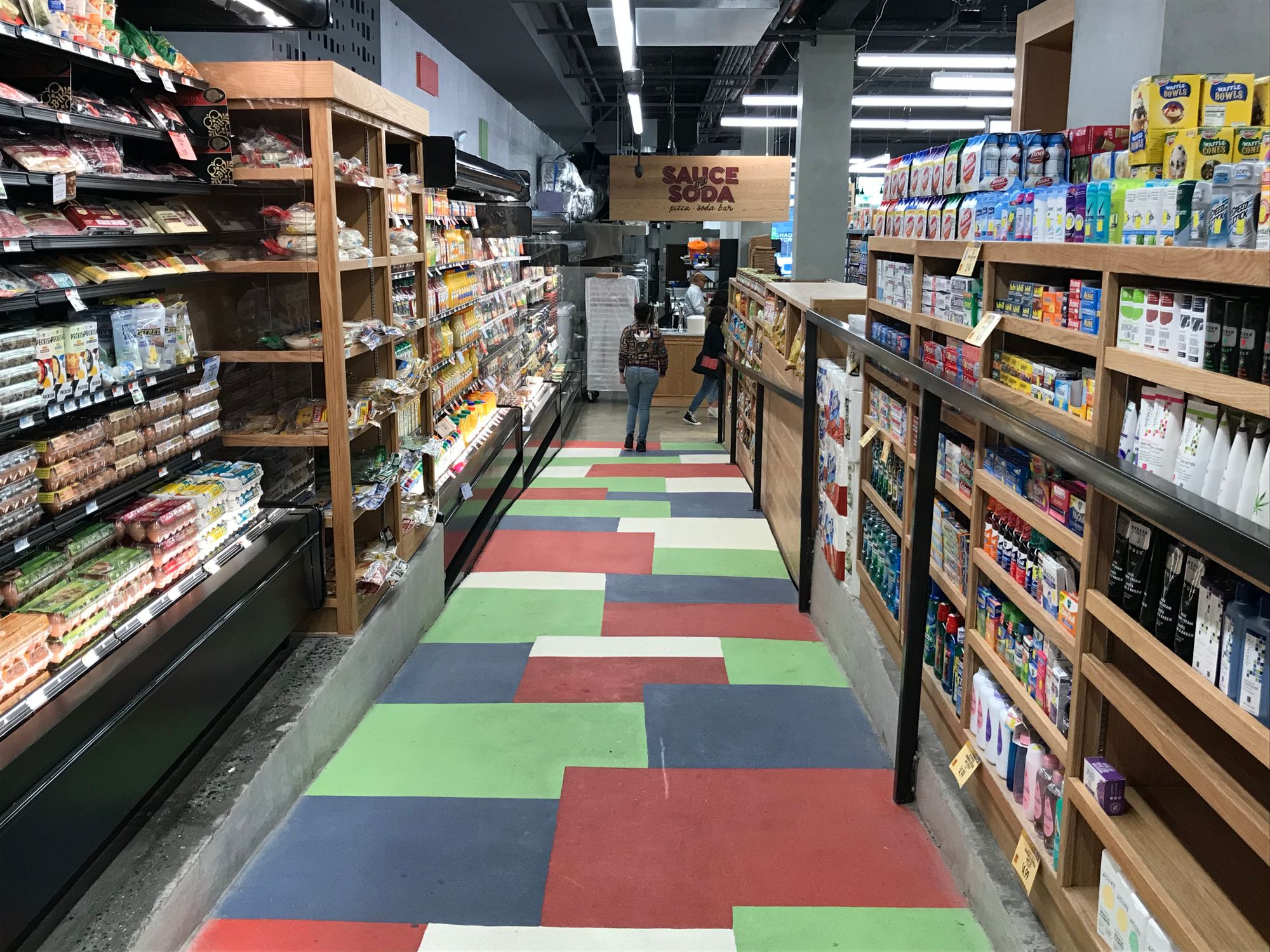 "Our top priority is customer service and trying to offer reasonable prices," Mujalli said when asked what sets the store apart from the local competition. A part of that service includes free delivery for customers.
The family owned and operated DUMBO Market is part of the Key Food Stores Co-operative, a chain of nearly 300 corporate and member-owned grocery stores, according to The Shelby Report. This new market is leasing its space—a former parking garage—from Two Trees.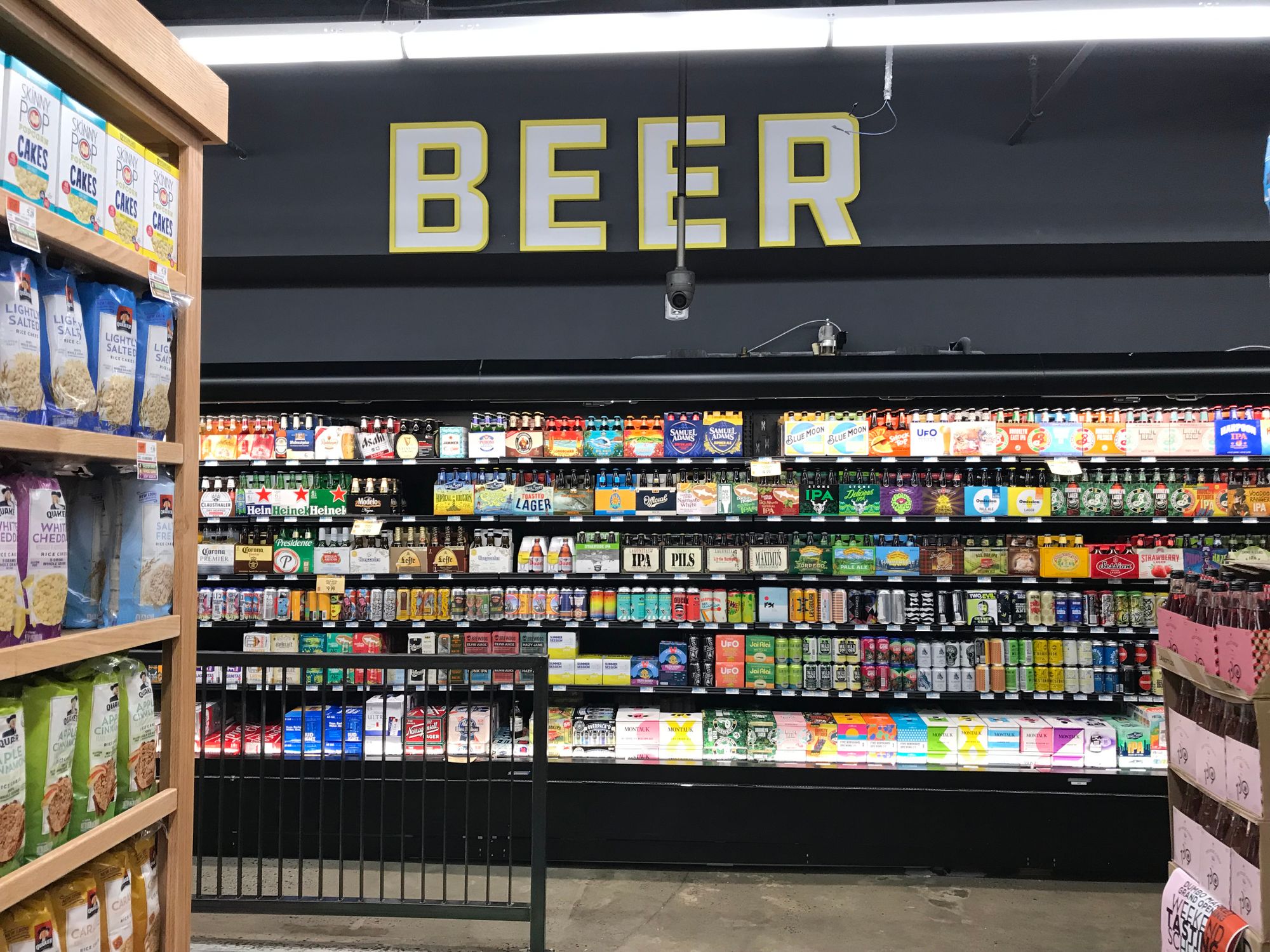 "We're hoping to give customers everything they need," Mujalli said. If not, he noted that shoppers can speak to him or his uncle, Moe Mujalli, the owner of DUMBO Market.
Business over the opening weekend was great, Mujalli said, adding, "The customers are so happy."
DUMBO Market is open daily from 7am to 11pm.
In related news, Pick Quick Foods, Inc. is also a member of the Key Food Co-operative. Thirty-eight meat department employees at Pick Quick's seven Key Food stores (four in Brooklyn and three in Long Island) have been locked out of their jobs since the beginning of April following rallies to renew their union contract. Negotiations are expected to resume on Tuesday, April 30, a staff member at the Park Slope location told Bklyner last week.