Don't Miss The Annual 86th Street Festival In Bensonhurst!
It's that time of year again! The annual 86th Street Festival is always the second Sunday after Memorial Day; and this year that falls on Sunday, June 11.
For first timers, the 86th Street Festival is essentially a giant flea market, but with live music, delicious food (and we mean delicious), and carnival rides. From 10am all the way to 6pm, thousands of neighbors flood Bensonhurst's busiest commercial street to get great deals on handbags, sunglasses, watches, toys, and more.
Here's a little run-down of what's to come:
When is it happening? Sunday, June 11, 10am – 6pm
Who are the organizers? Southwest Brooklyn Parks Task Force
Who should I speak to? Chip Cafiero, (917) 882-5066, or email chpster52@aol.com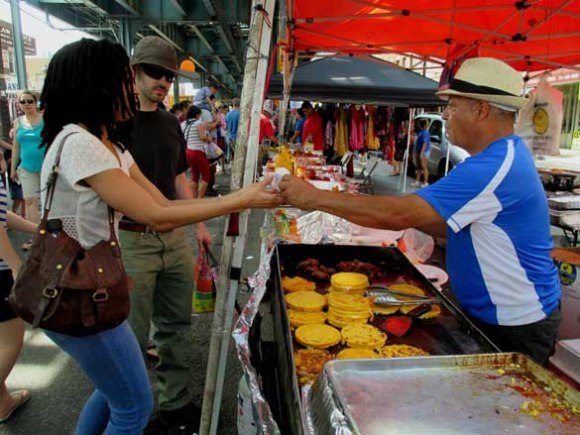 Proceeds from the event typically go towards bettering the neighborhood. In past years, the funds raised from the festival have gone toward a local merchant's association. These days funds go to the Southwest Brooklyn Parks Taskforce, which brings concerts and programming to local parks. Half of the proceeds also go to the 62nd Precinct Community Council to fund graffiti removal and other quality-of-life improvements throughout the district.
To view more pictures from past years, check out this piece.
Driving? The streets under the train tracks will be closed to traffic from 19th Avenue and 86th Street to Bay Parkway and 86th Street. Make sure to get to the festival early on Sunday to find parking on side streets!
No car? No problem. Take the D to Bay Parkway or 20th Avenue, or the B1, B6 or B82 buses to Bay Parkway/86th Street.