Photos: Bensonhurst's 86th Street Festival Keeps Community Vibrant!
Thousands of current and former Southern Brooklynites gathered on the pothole-pocked streets of Bensonhurst to munch on arepas, taste-test some homemade pink lemonade, and bargain-down designer-ish handbags at the beloved 86th Street Festival on Sunday, June 8.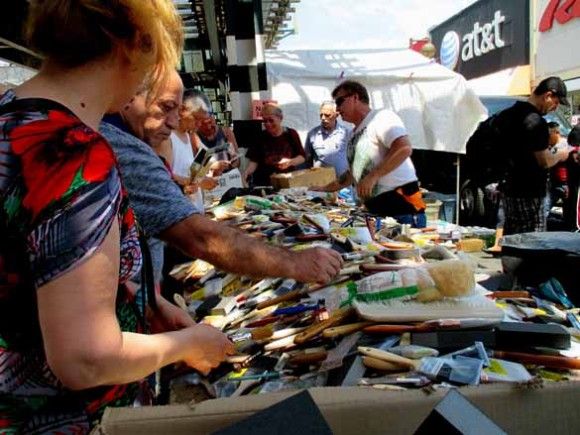 The festival spanned from 19th Avenue and 86th Street to Bay Parkway and 86th Street and ran from 11 a.m. until 5 p.m.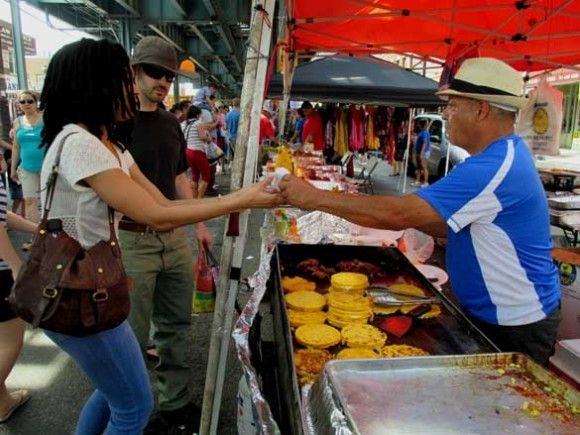 Dogs on leashes, toddlers on leashes, DVDs, bubble teas, chicken kebabs, bonsai trees, and at least 5,000 locals met under the el-train to enjoy a sunny outdoor festival that so many neighbors look forward to.
Pam Lagana, a Southern Brooklynite who's been coming to the festival since it started, said that this time, her favorite booth was the $10 massage stands.
"There were more stands this year, more vendors, more rides. It was very nice," Lagana said.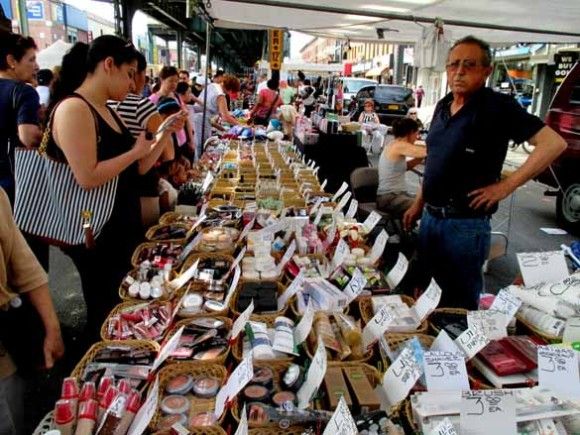 In fact, the 2014 festival seemed more strategically organized, with the entire block from 19th Avenue to 20th Avenue consisting of what must best be known as "bouncy castles," with at least a dozen moonbounce attractions, slides, and playpens for kids.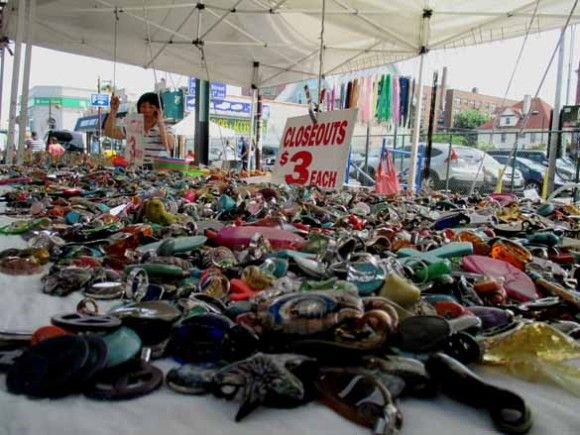 According to event organizer Chip Cafiero, proceeds from the event fund the Southwest Brooklyn Parks Taskforce to bring programming to local parks. Half of the proceeds also go to the 62nd Precinct Community Council for Bensonhurst quality of life maintenance.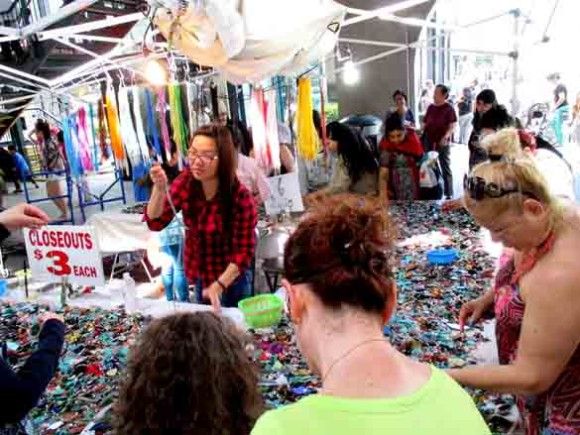 One thing remains certain: After more than a decade, the 86th Street Festival is more than just a thrifty day in the sun, it's a neighborhood staple.