Dining Tour De BK: Discovering France's Regional Fare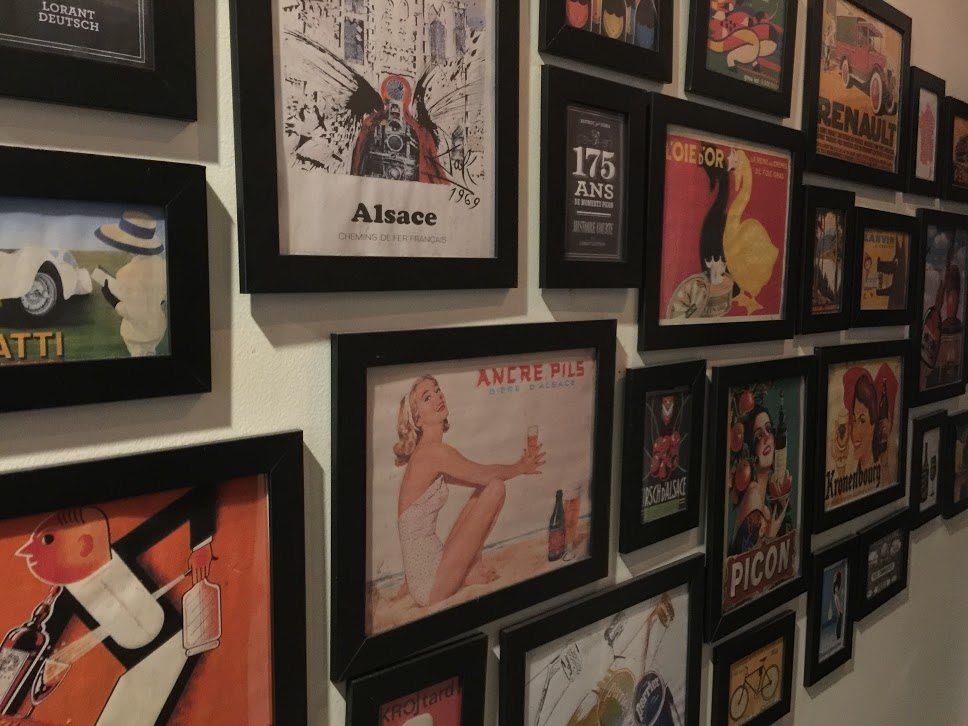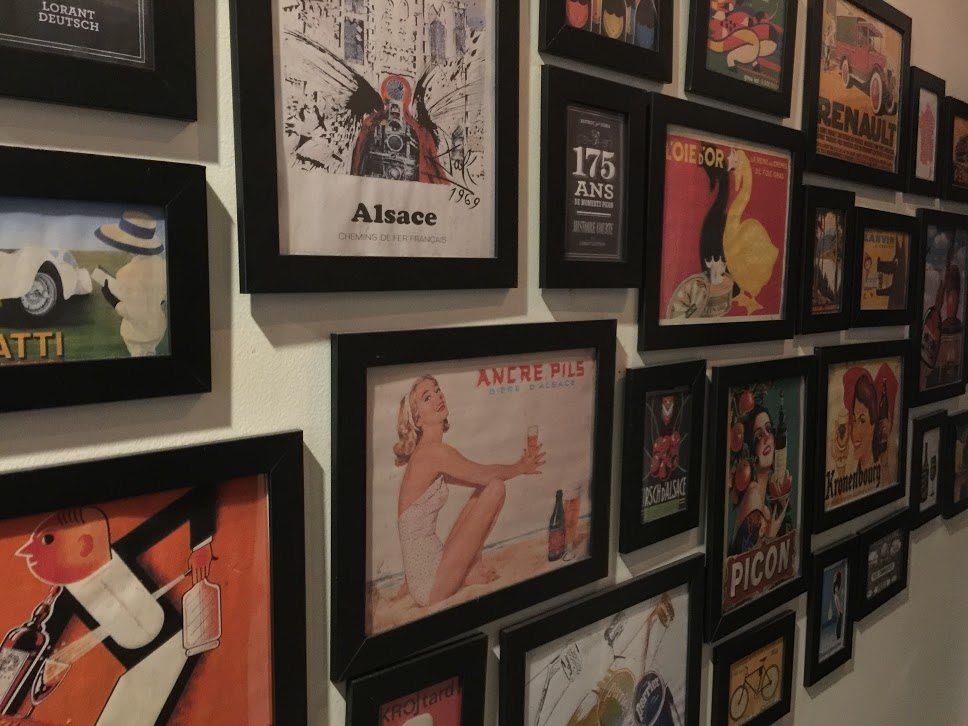 Passionate Francophiles shouldn't settle for Parisian-style bistros serving classic French fare.
The growing numbers of French ex-pats in Brooklyn have made sampling France's diverse regional cuisine more viable. But for Dine In Brooklyn's Restaurant Week (March 20–30), four of the boro's 90 restaurants listed don't venture much outside this box.
So we've compiled a mini-Michelin guide to French regional cooking to add variety to your  Dine In BK listings.
For example, in Carroll Gardens, the hub of La Petite France, La Cigogne specializes in tarte flambées, a pizza-like snack popular in Alsace, the region bordering Germany. Further north, in Williamsburg, Pâtes et Traditions reinvents buckwheat crepes with flavors inspired by Southern France.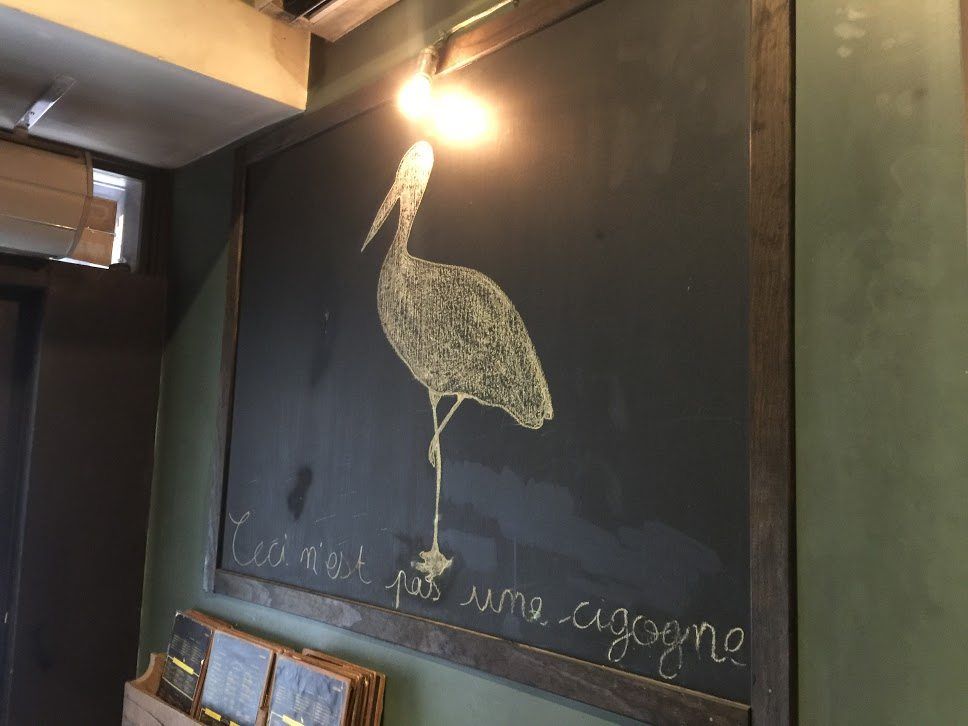 La Cigogne, Alsace
At 24 years old, Damien Frey left his hometown of Strasbourg with just a suitcase. Ten years later, he graduated from busser to manager in Manhattan's restaurant scene. Then in 2014, he partnered with his longtime friend from Marseille, Jérémy André, to open La Cigogne.
La Cigogne ("stork" in French) was named after the symbol of Alsace. Aside from classic French fare (the ubiquitous onion soup), the menu's signature dishes are tartes flambées and les spätzles, soft egg noodles usually associated with German, Polish and Austrian cuisines.
Frey, sporting a brown lumberjack-like beard, perfected his tarte flambée recipe after years of garden cookouts back home. Sitting at La Cigogne's wooden bar, which faces a brick wall peppered with ads for Meteor, a beer brewed in Alsace, he told me restaurants may try to pass off tarte flambée as something more akin to pizza. But he claims his Traditional—a thin, rectangular slab of crème fraîche, onions and bacon ($12)—is the real deal.
Visit: 215 Union Street, Carroll Gardens
Call: 718-858-5641
Taste: more tarte flambées —
La Chèvre: goat cheese, bacon, honey, crème fraîche ($13)
Le Schmidt: organic grilled chicken, basil, ratatouille, crème fraîche ($14)
La Veggie: cherry tomatoes, eggplants, olives, arugula, crème fraîche ($13)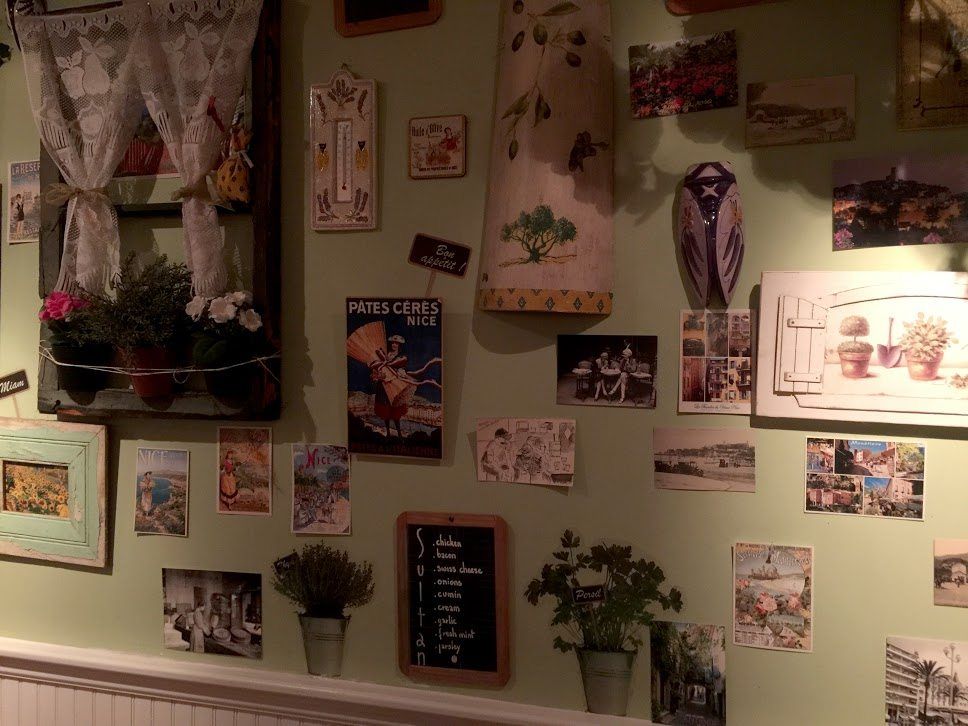 Pâtes et Traditions, Provence
Soraya D'Antonio and her husband Laurent D'Antonio, a chef trained in France, named their restaurant Pâtes et Traditions after a play on words. In French, pâtes translates to "pasta" and "dough"— subtle references to the menu's Provençal-inspired dishes and crepes.
Soraya, who dreamed of owning a creperie when she was a child, decorated the restaurant to reflect her hometown of Nice. Inside, sea-green walls are covered with postcards depicting the Côte d'Azur's picturesque beaches; kitschy plastic vines complement lavender, the region's landmark herb; and white wrought-iron tables round out the feeling of a rosé wine garden party.
"It's like being at grandma's house," Soraya, 40, said, stroking her blonde ponytail which was poking out of a Yankees baseball cap. Soraya pointed out southern specialties: daube niçoise ($17), a beef stew marinated in red wine with gnocchi, and socca ($6), a flatbread made with chickpea flour.
Visit: 52 Havemeyer Street, Williamsburg
Call: 718-302-1878
Taste: Soraya's recommended crepes —
Le Sultan: chicken, bacon, cumin, cream, Swiss cheese, onions, garlic, mint ($13)
La Bourguignonne: snails, mushrooms, potatoes, Swiss cheese, cream, parsley, garlic ($14)
La Orientale: merguez sausage, egg, Swiss cheese, pepper marmalade, tomatoes ($13)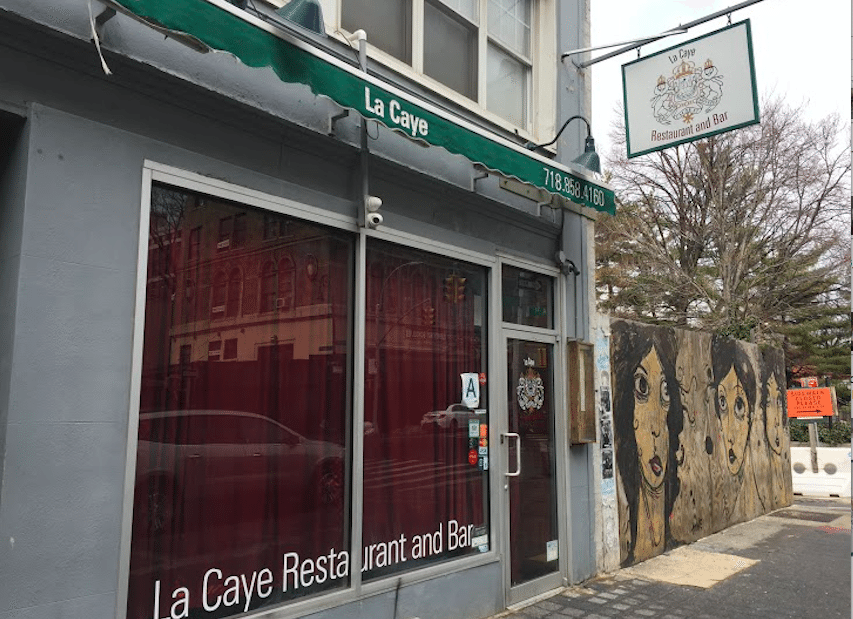 La Caye, Afro-Caribbean
Former colonies like Senegal and Haiti have reimagined France's culinary tradition.
William Howard, president of the association that plans Brooklyn's annual West Indian Labor Day carnival, said most places along Nostrand Avenue in Crown Heights are a safe bet for French-Caribbean fusion. He also cited La Caye, located across the Brooklyn Academy of Music Opera House, for Haitian favorites, including kabrit boukannen ($16), grilled goat in a spicy sauce, and legim berejenn ($17), stewed cabbage in a vegetable medley.
Visit: 35 Lafayette Avenue, Fort Greene
Call: 718-858-4160
Taste: Habrit boukannen ($16), grilled goat in a spicy sauce, and legim berejenn stewed cabbage in a vegetable medley ($17).