City Commission Landmarks Dime Savings Bank of Williamsburgh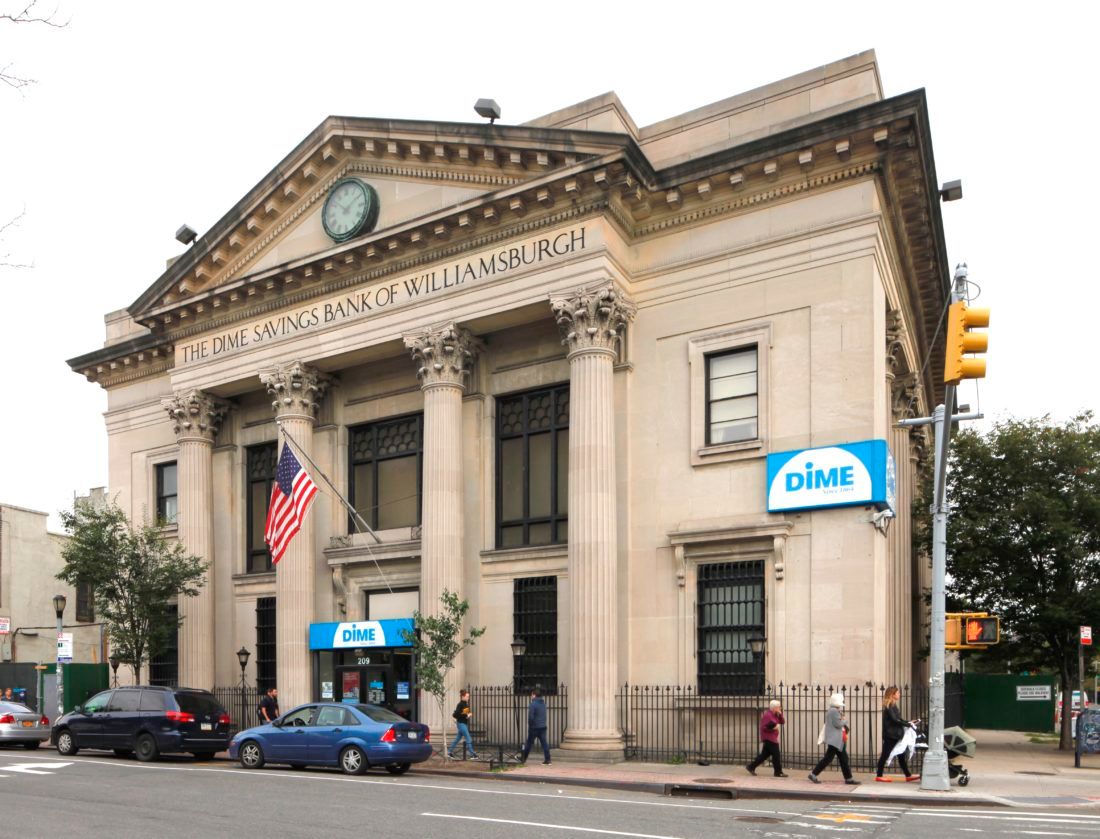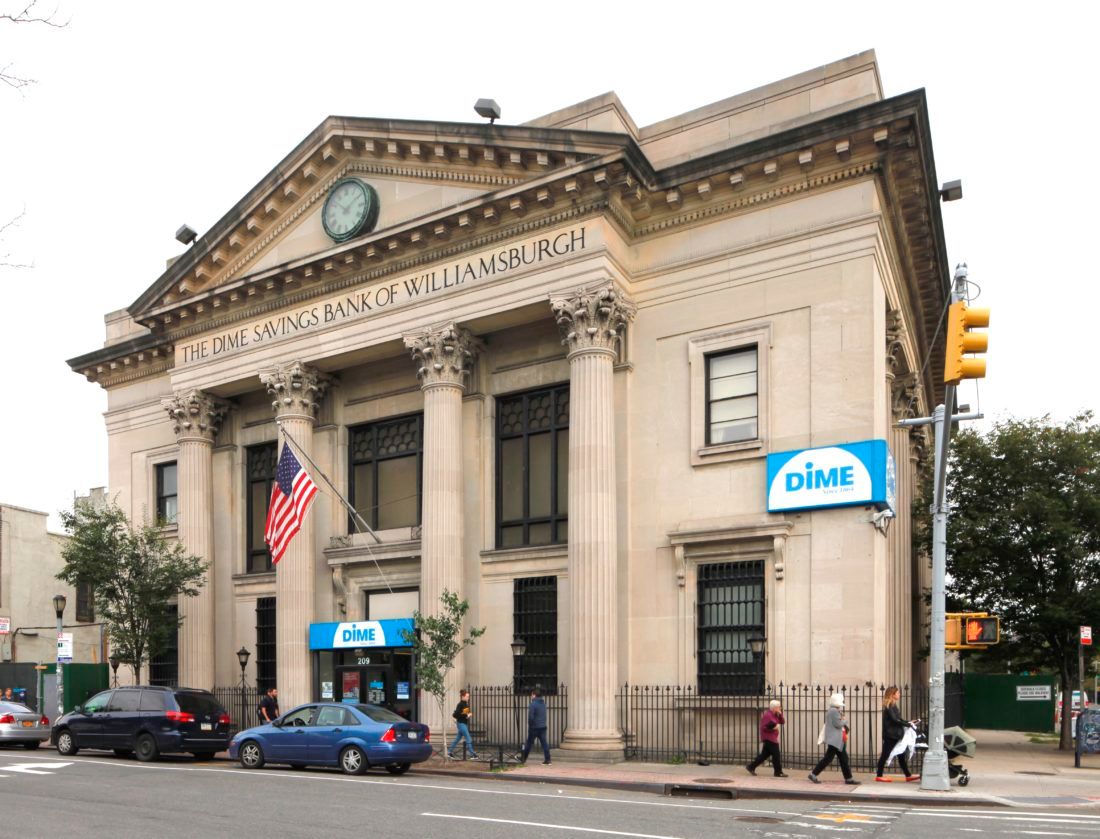 WILLIAMSBURG – The iconic Dime Savings Bank of Williamsburgh is now officially a New York City individual landmark, designated today by the Landmarks Preservation Committee for its design and role in Williamsburg's development as a financial center.
Constructed 110 years ago, the bank at 209 Havemeyer Street is a striking testament to the City Beautiful movement in Brooklyn, greeting those who enter the Borough of Kings across the Williamsburg bridge by car, on foot or on a train.
Designed by Brooklyn architects from the firm Helmle & Huberty, the bank was constructed from Indiana limestone in a "grand classical" design replete with fluted Corinthian columns, modillions, dentils and a beautiful carved sign. It has retained much of its original charm, with slight modernizations for signage and entry accessibility.
"I am very pleased the LPC chose to designate the Dime Savings Bank of Williamsburg as an individual landmark," said Councilmember Antonio Reynoso. "This historic structure has stood at the foot of the Williamsburg Bridge for over 100 years, welcoming folks to the neighborhood, and with this designation, we have ensured that it will remain in its original condition for 100 more. In a neighborhood that has experienced such drastic change in recent years, it is more important than ever that we protect our historical resources."
Of course, while the edifice of the bank will remain, modernization comes to all things, and plans have been approved to create a residential and retail tower attached to the bank. The soft-edged, curving tower rising 22 stories will house 175 apartments, plus two penthouses. A floor will be dedicated to a gym, along with business and lounge space, plus a roof deck and garden. The tower will be clad in white terra cotta, paying homage to the iconic design of the bank below, which will be refurbished during the construction.