Developers Receive Okay To Replace Iconic Watchtower Sign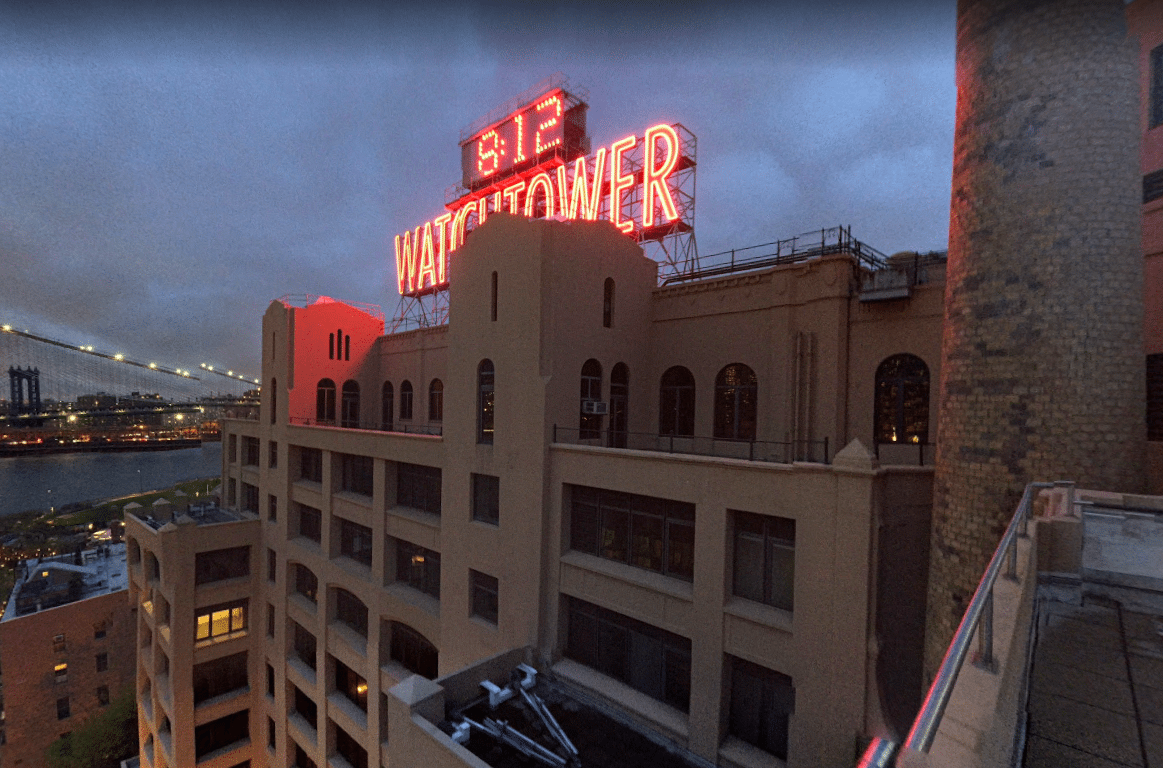 BROOKLYN HEIGHTS – A new sign may soon welcome commuters as they travel across the East River into Brooklyn as the NYC Board of Standards & Appeals has approved a replacement for the former Watchtower sign, the New York Post reports.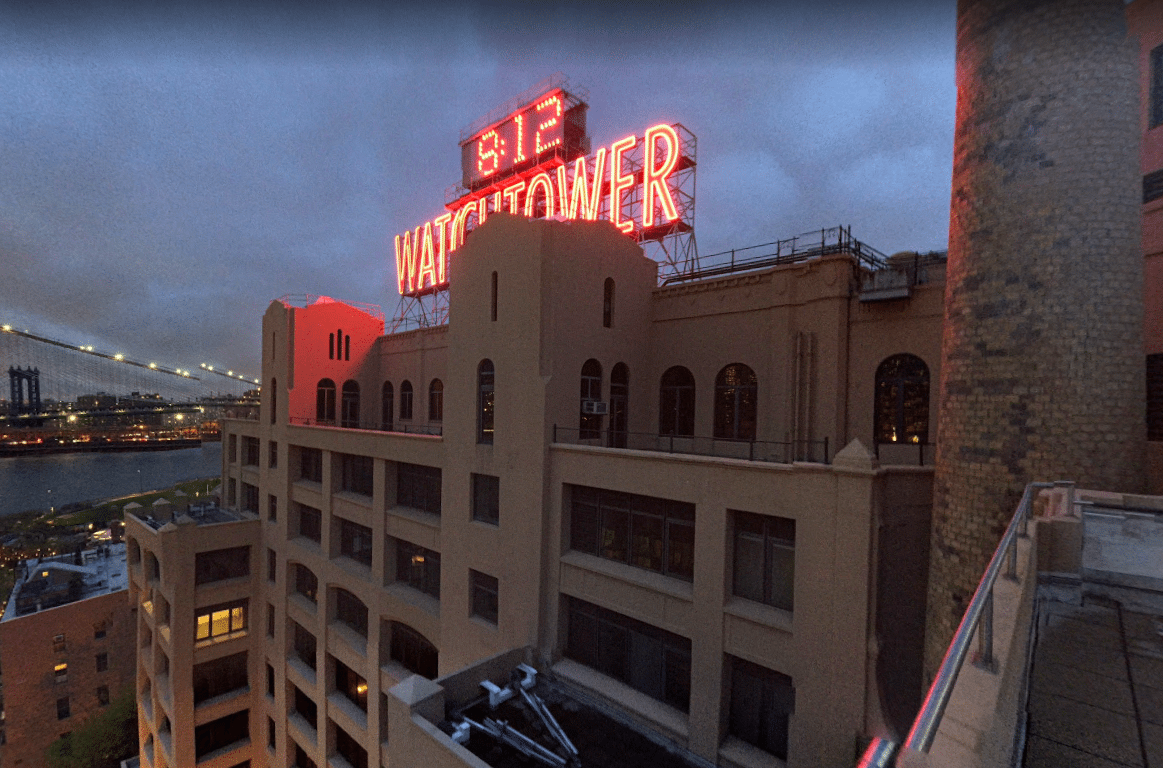 The Jehovah's Witnesses removed the red illuminated 15-foot-tall letters from atop 30 Columbia Heights last December. The Watchtower sign was originally installed in 1969, replacing a previous sign for the pharmaceutical company E.R. Squibb & Sons.
Columbia Heights Associates—a joint venture with CIM Group, LIVWRK Holdings, and Kushner Companies—purchased 25-30 Columbia Heights from the Jehovah's Witnesses for $340 million in August 2016 with plans to transform the property into Panorama, a 635,000-square-foot office and retail complex. Kushner Companies sold their stake in the project earlier this year, according to the Post.
The NYC Department of Buildings (DOB) denied Columbia Heights Associates' request to replace the Watchtower sign, stating that the building's two previous signs had been illegally installed, Curbed reported in August. The developers filed an appeal which was approved last week, after lawyers for the developers uncovered multiple DOB approvals and recommendations for work on the Watchtower sign over the years, the Post reported.
"For decades this sign served as an illuminated beacon on the New York City skyline and we are excited to continue our work to attract a global leader to prominently plant their flag and serve as a major cultural economic accelerator to the area," said LIVWRK Holdings' Asher Abeshsera in a statement.
While tenants for Panorama have not yet been announced, the complex's future anchor occupant will likely brand the building's rooftop with its logo in LED lights, according to the Post. For the time being, a temporary sign reading "DUMBO" or "I (heart) Brooklyn" will greet commuters.