De Blasio's $32 Million Anti-Rat Plan Targets Bed-Stuy, Bushwick & Neighborhoods North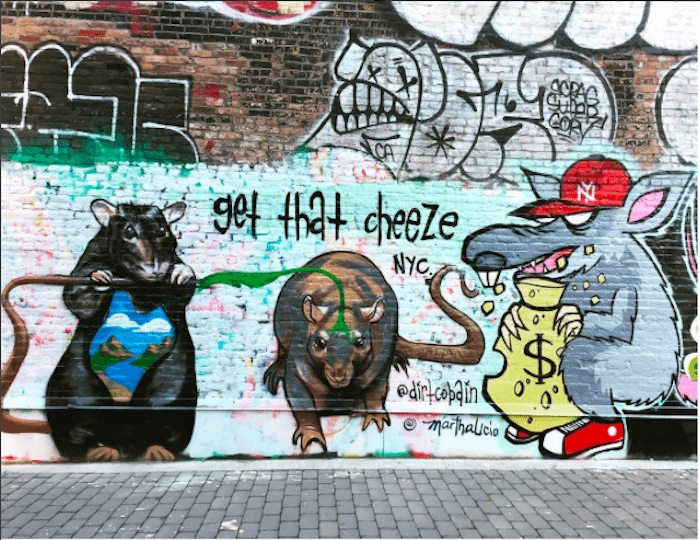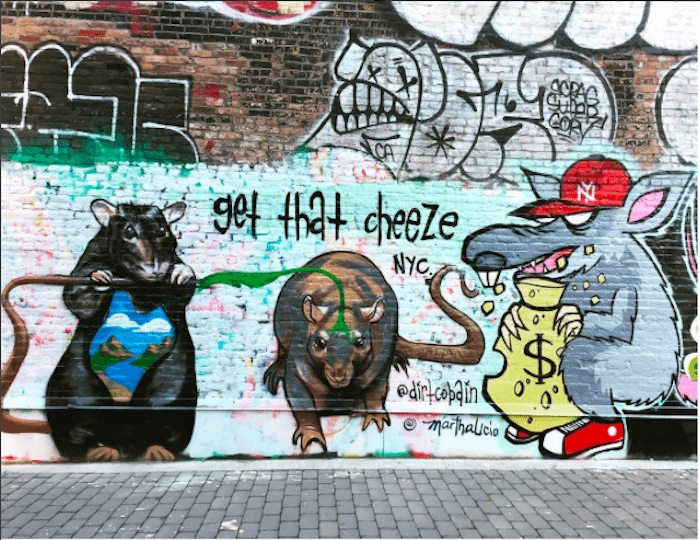 This week, the city turns its arsenal on those infamous, four-legged rodents that share our streets, subway tunnels, public parks, and garbage (but contrary to urban legend, don't outnumber us).
Mayor Bill de Blasio, his affinity for 'pizza rat' not withstanding, announced a $32 million, multi-agency plan to drastically cut the city's rat population by adding high-tech trash cans, restricting overnight residential trash on the street, and destroying rat habitats in three rodent-plagued city neighborhoods, officials said.
The rat reduction program will add 336 big belly-style trash cans (with a price tag of $7,000 each, according to the NY Daily News) to neighborhoods that have docked the most 311 rodent complaints: Manhattan's Chinatown/Lower East Side/Little Italy, Grand Concourse in the Bronx, and Brooklyn's Bushwick and Bed-Stuy.
The program's stated goal is to reduce rat activity by up to 70 percent in those areas by starving them and cutting off their habitats using methods that go beyond the tried-but-not-true extermination.
"This plan is about going at the root cause," said de Blasio at a press conference in Manhattan's Chinatown. The Mayor compared the city's extermination efforts to bailing out a leaky boat — "You would get the water out for a while, and then it would just come back."
The cans include a rat-proof mailbox-style door, a solar-powered compaction feature, and come with regular pick-ups by DOS (included in the price tag). You may have already seen the big-belly bins, where they first popped up in lower Manhattan in 2005, followed by Park Slope in 2011, but stopped short from getting a permanent home in Sheepshead Bay.
In addition, 1,676 wire waste baskets on the street will be replaced with steel cans, officials said.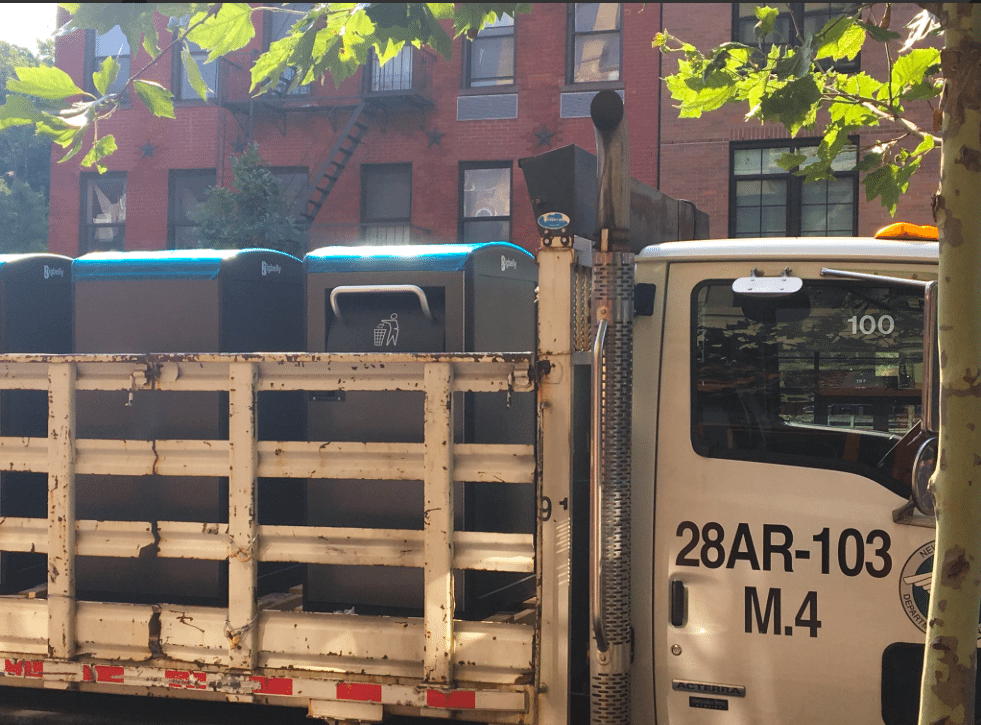 To cut down on the hottest rat hideouts, the city plans to increase trash pick-ups and raise fines for illegal dumping from $1,500 to $5,000 for the first offense, up to $20,000 for repeat offenders.
The plan also includes a proposed local law that would restrict the window for supers to throw out garbage for buildings with 10 or more units — instead of putting out bags after 4pm the night before garbage day, they'd have to be held inside until 4am.
In addition, dirt floors in the basements of NYCHA buildings, which have been documented as rat havens, will be covered in cement to help discourage habitats, according to officials.
And this may just be the beginning. While the bins will hit the targeted neighborhoods immediately, this is the program's first wave but it could become the model for something "much bigger," said de Blasio. "We want to see it work in the places that are toughest in the City," he said.
The initiatives other features are expected to rollout by the end of 2017.
Curious about your neighborhood rat hangouts? You can monitor data by neighborhood on the Rat Information Portal, (with the ominous acronym RIP) which includes a searchable heat map that tracks the progress of inspections and reported rat infestations.