Day Of Visibility Follows Avenue H "Take It Off" Incident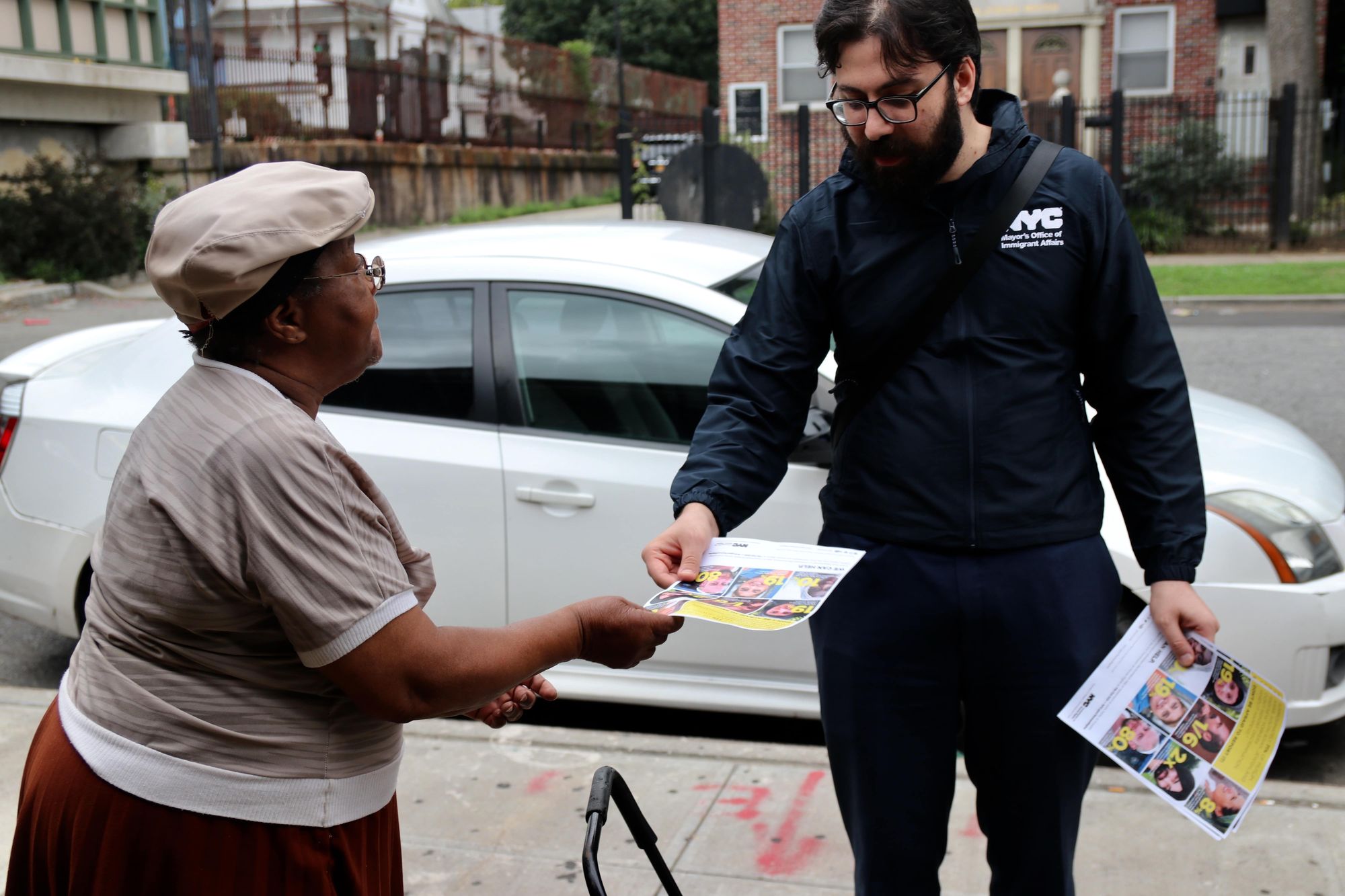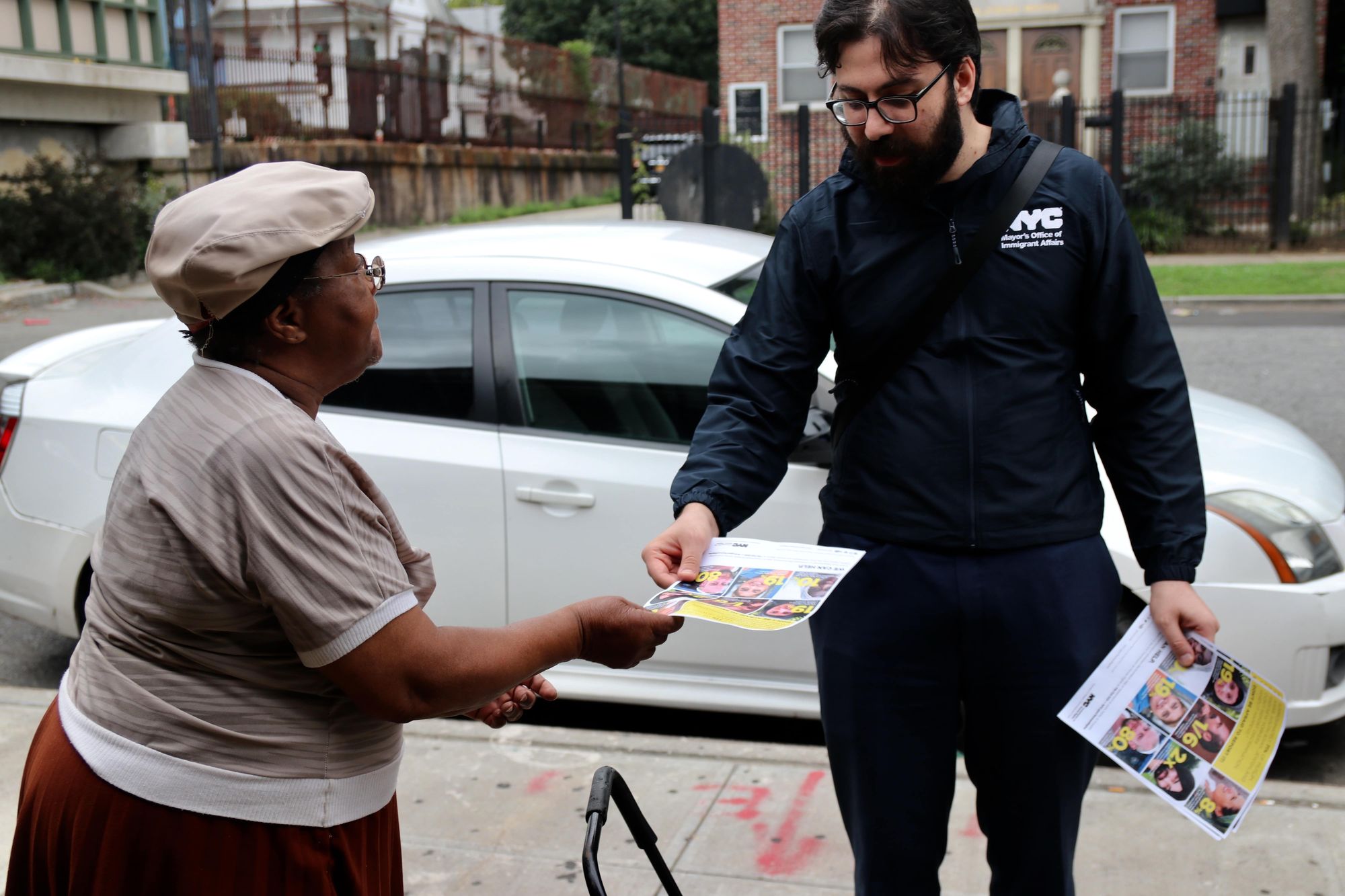 FLATBUSH – Members and volunteers at the Mayor's Office of Immigrant Affairs (MOIA) and the NYC Commission on Human Rights (NYCCHR) spread across three subway stations in the borough to hand out fliers encouraging Brooklynites to report any form of discrimination.
This Day of Visibility is in response to the incident Bklyner published a month ago when a man near the Avenue H subway station told me to take my hijab off.
"When things don't make it to the hate crime level, people think there's nothing they could do," Widad Hassan, Muslim Arab South Asian (MASA) Lead Advisor at NYCCHR.
Hassan, two volunteers, and Hanif Yazdi, Field Manager at MOIA stood outside the Avenue H subway station from 7:30 a.m to 9:00 a.m. Other members were standing outside the Flatbush Avenue subway station (2/5 line) and the Newkirk Ave subway station around the same time. Their goal was to educate people on their rights against religious discrimination and harassment.
"This is a very grassroots way to get out there," Hassan said referring to handing out fliers. "It's a great way to start a conversation."
During the early morning, many students from all different races and religions got off the train and walked toward Ocean Avenue to Midwood High School and Brooklyn College. A staff member at Brooklyn College stopped to chat with the volunteers about the pamphlets and was genuinely interested.
"Being here is a small part of the whole," Yazdi said. "We're informing New Yorkers to be engaged. Everyone, no matter who they are, what they look like, what they believe, has equal access to City services and equal access to City life."
The flyer was written in both English and Urdu. "Approximately 71 percent of Muslim, Arab, South Asian, Jewish, and Sikh New Yorkers don't report discrimination when it happens. Don't be afraid to report it," it read.
MOIA also holds town halls in various neighborhoods in different languages to tailor to the people. "Language is an important vehicle to engage with communities," Yazdi said.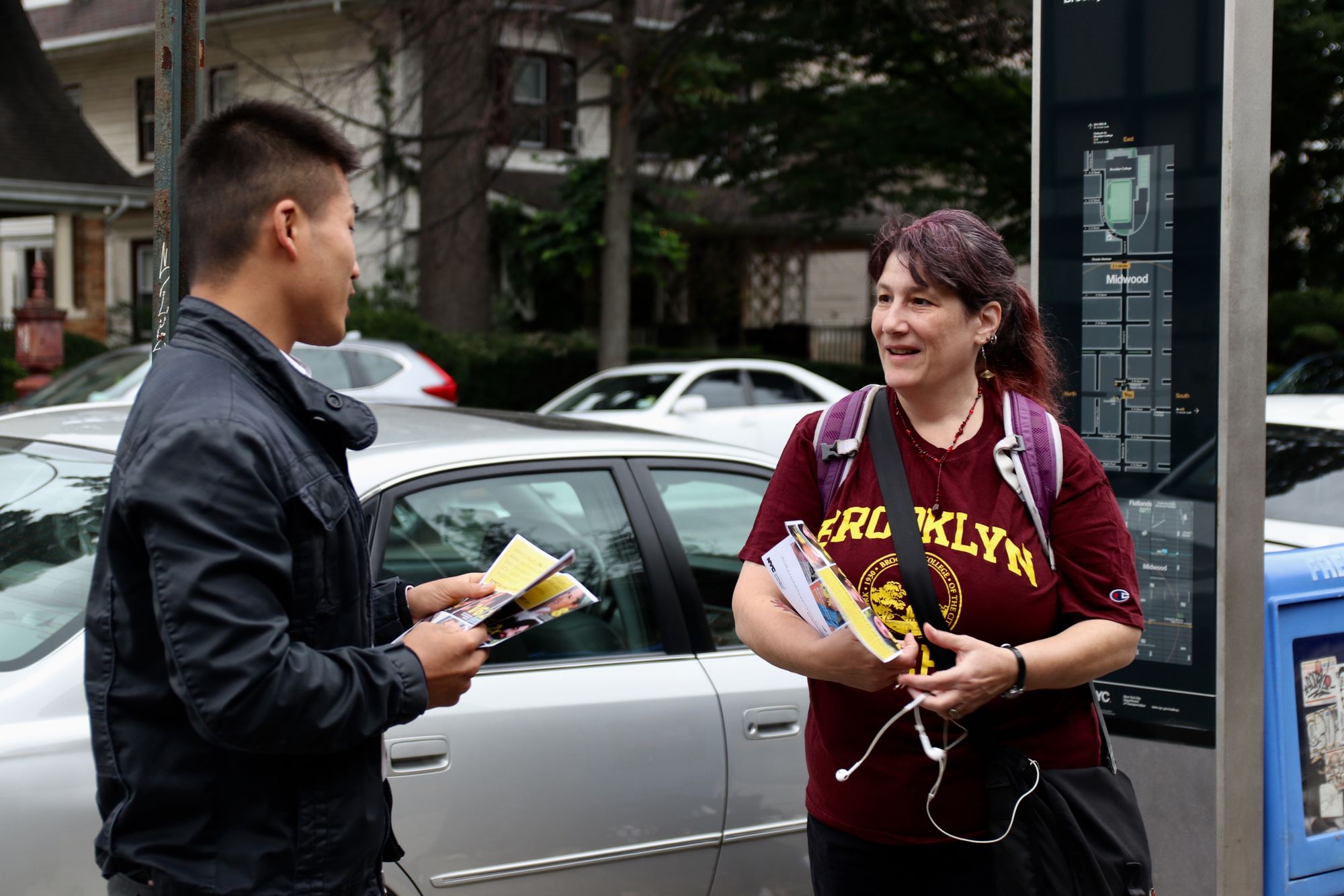 "Handing out fliers outside subway stations is helpful because it's part of a larger strategy to inform the public," Yazdi said. "It's not something we do in isolation. We recognize that some communities consume information online. A lot of commuters are out here in the morning and they are empowered when they see the City has a presence and is showing up for the community."
If you have experienced or witnessed discrimination, bias, or harassment at work, home, or in public, report it to the NYC Commission on Human Rights at 718-722-3131 or NYC.gov/HumanRights.