To the man on Avenue H who told me to "take it off"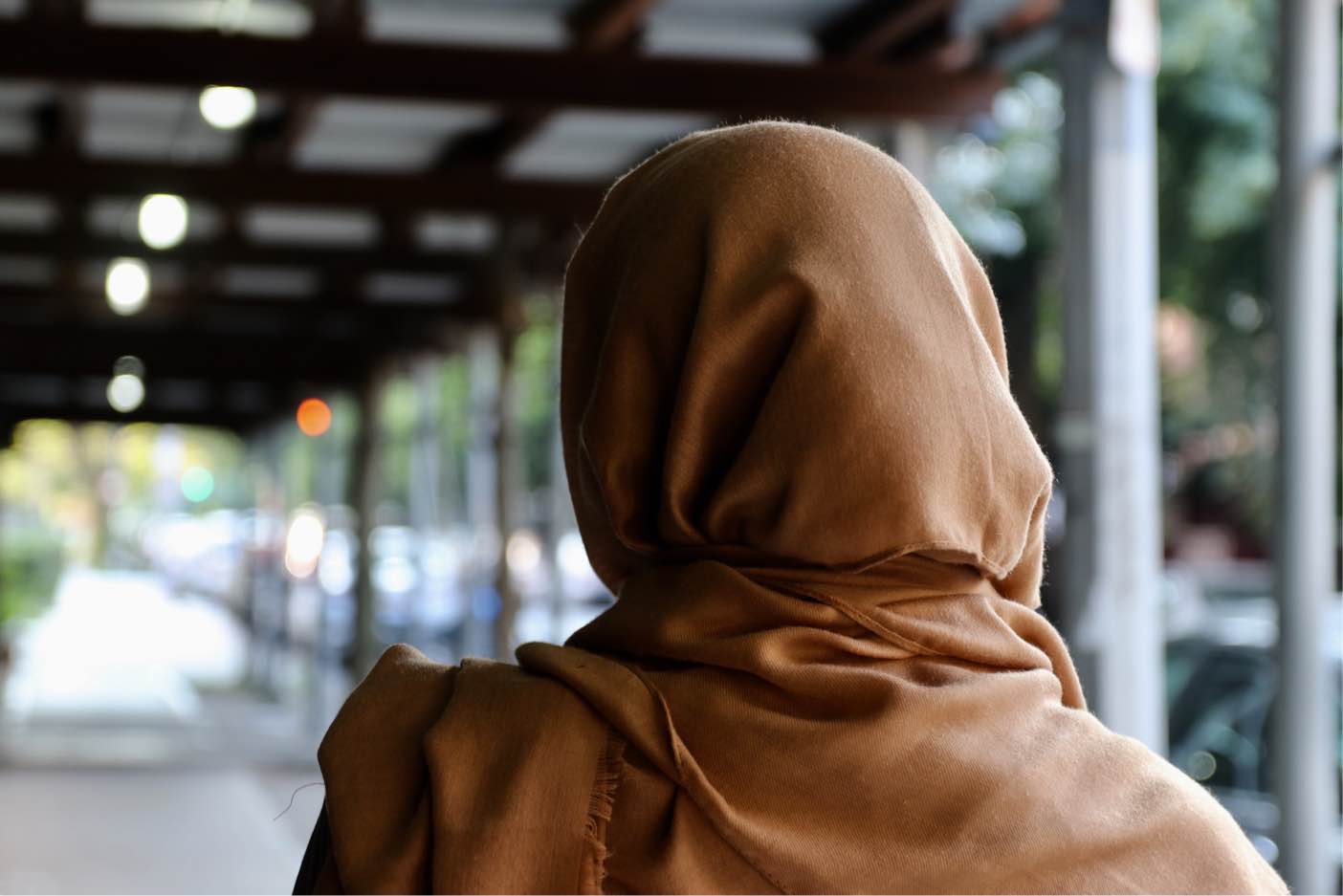 FLATBUSH – I pass the Avenue H subway station every morning. There are always men who sit on the chairs in front of the station taking a hit of weed.  Quite frankly, the area stinks.  I've walked this way for over seven years. But today for the first time I felt like I didn't belong.
The walk to the Brooklyn College campus takes 25 to 30 minutes from my house. Though it was a burning 90 degrees, I decided to walk because Vitamin D is essential, and plus, I needed a tan.
As I'm walking towards the subway station underpass, I see two men sitting on a metal object on the sidewalk. They are talking amongst themselves and I'm just walking. I'm walking slower than I would most days – I just got a new pair of very cool shoes which caused blisters, and it was making it rather hard to walk. As I walk near them, I see one looking at me. His gaze goes above my ears. He's looking at my hijab. I hear him say something. I do not understand what he says. I continue walking. And then he says it again. "Take it off!"
My insides freeze up. Do I stop walking? I hear him laughing. Do I turn around and say something? Do I call the cops? This has never happened to me before. I did not know what to do.
It's been a couple of hours since I was told to "take it off," and I can't stop thinking about him. I'm feeling all sorts of emotions; anger, confusion, and maybe even a little bit of sadness. Why didn't I turn back and have the courage to tell him everything on my mind?
Here's to the man on Avenue H who told me to "take it off":
I choose to wrap a piece of soft cloth around my head every day I leave the house. It is my choice. You don't get to tell me when to take it off and you certainly don't get to say it to the next woman that passes by. It is already hard enough to be young, to be a woman, to be a Muslim, to wear a hijab. So how hard do you think it must have been for me, a young Muslim woman wearing a hijab? It shouldn't have to be so hard.
It is incredibly hot outside, there's a heat wave to be specific, yet I still choose to stay committed to covering my hair. If I wanted to "take it off," if I couldn't somehow bear the heat, I wouldn't have worn it in the first place. Did you think of that?  Why do you feel entitled to tell me what to do? That you get to shout it at me as I'm minding my business, trying to walk with blisters, to go and get an education. Did you really think that by telling me to "take it off," I would actually take it off, just for you?
For the longest time, I was delusional enough to believe that no one will question the cloth around my head because I was in Brooklyn. And that living here somehow made me safe. I was so delusional, that even after covering the story of someone shouting hateful remarks to a Muslim woman on a bus, and speaking to a young Muslim girl who was sexually harassed on East 19th St., or reading about a 51-year-old Muslim woman who was physically attacked at Panera Bread, I still somehow believed that nothing would ever happen to me. Well, thank you, Man on Avenue H. You ruined that for me. You ruined it with just three words. "Take it off."
Now I have to watch my back. You may have told me to "take it off," but what if someone does it for me? Did you know that 1 in 4 hijab-wearing women report being shoved on an NYC subway? My mom tells me to stand as far away from the subway tracks as possible, and I always tell her to stop worrying because we live in Brooklyn and my hijab is welcomed. But is it really?
Women decide to wear a hijab for various reasons, none of which should concern you, but I will tell you anyway. I wear it because I love my faith. I wear it because I have the freedom to express myself. I wear it because it gives me strength. So no, Man on Avenue H, I will most certainly not "take it off."