Another Cyclist Killed By A Driver In Brownsville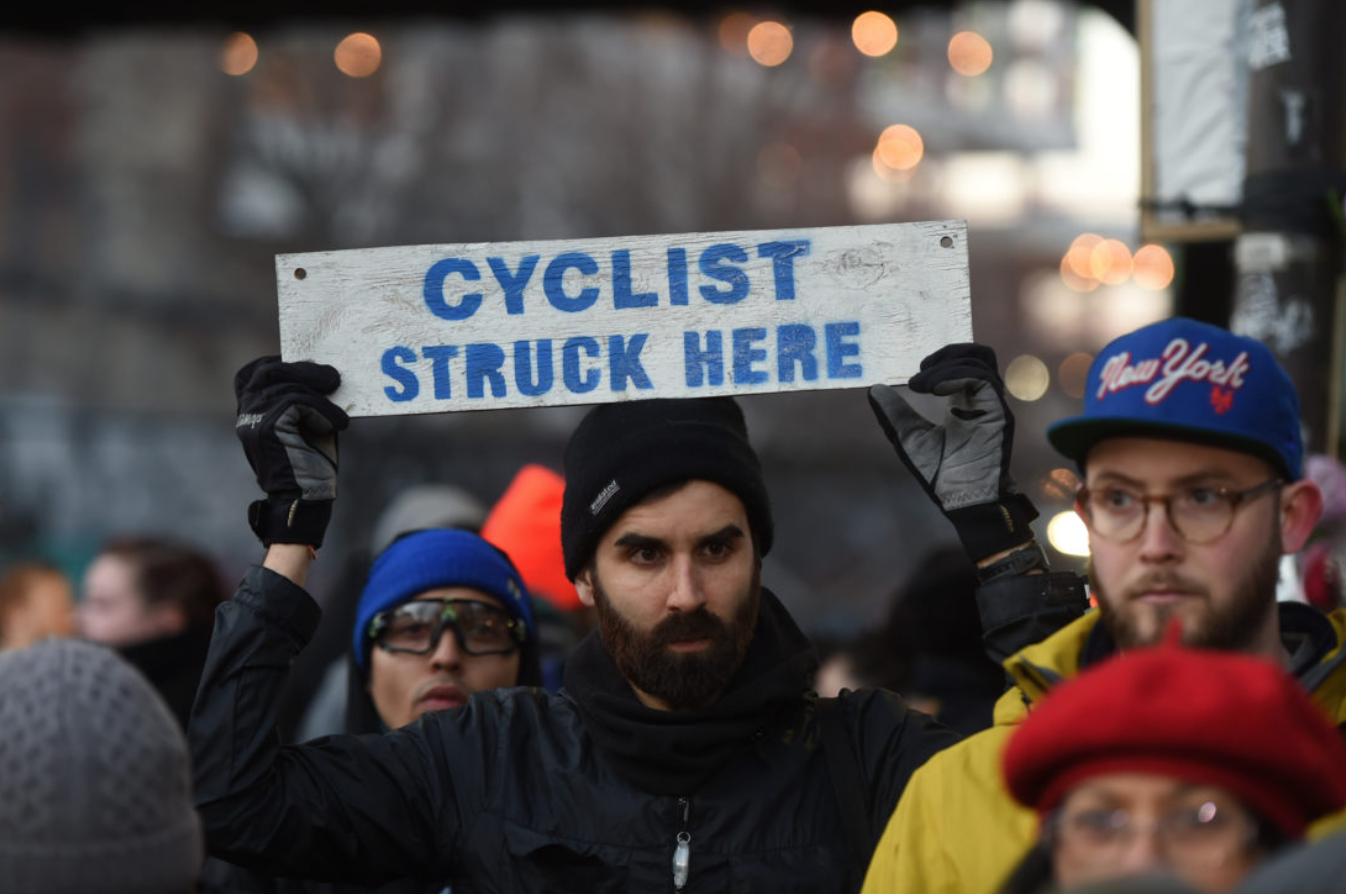 BROWNSVILLE – Ernest Askew, a cyclist, was killed in Brooklyn last night after being struck by a vehicle.
Askew, 57, was riding his bike westbound on Sutter Avenue near Chester Street around 9 p.m. on Thursday, June 27. He was just a five-minute bike ride from his home at Belmont Avenue. A white Hyundai, driven by an 18-year-old man, traveling north on Chester Street hit the cyclist as the car approached Sutter Avenue, the NYPD said.
"The number of cyclists killed in 2019 had already surpassed the number killed in the entirety of the prior year on May 14, when cyclist Kenichi Nakagawa succumbed to injuries sustained three days earlier when he was struck by a driver in Crown Heights, Brooklyn," Transportation Alternatives Interim Co-Executive Director Marco Conner said. "Today, just over a month later, the death toll stands four above all of last year. Vision Zero is in a state of emergency, and the mayor is absent."
This marks the tenth cyclist death in the borough and the 14th in the city just this year alone. Though other outlets are saying it's the 13th death this year, TransAlt says 14 because 74-year-old Victor Ang later died from his injuries after being hit by a truck near Hudson Yards while on a Citi Bike in April.
Both Askew and the driver of the car were taken to Brookdale Hospital. There, Askew was pronounced dead. The driver suffered a hand injury and is now in stable condition, according to cops.
The investigation is still ongoing and no arrests have been made at this time.
This death comes about two months after the death of 25-year-old Aurilla Lawrence, a bike messenger, who was struck and killed by an 18-wheeler truck. Just last month, three cyclists in the borough were killed in one week—22-year-old Nakagawa, 16-year-old Yisroel Schwartz, and 29-year-old Robert Sommer. And on Monday, 20-year-old Robyn Hightman, a bike courier, was hit and killed by a truck in Manhattan.
"The City of New York is fully aware of how to protect cyclists like Ernest Askew; protected bike lanes are statistically proven to reduce these crashes. But frankly, the lack of protected bike lanes in East New York sends the message that our Mayor is not willing to invest equally in already disenfranchised neighborhoods of color," Conner continued.
"Wealthy, predominantly white neighborhoods, not only have more bike lanes, but more of the safe protected bike lanes we know save lives. This modern inequity sits atop historically unequal investment in infrastructure in black neighborhoods, making streets in East New York doubly unsafe."
According to Connor, "Mayor de Blasio must develop a comprehensive plan to rescue Vision Zero, including a revision to existing plans in recognition of the rising tide of cyclist fatalities. He must adopt the City Council's plan for a connected network of protected bike lanes, building out 50-100 miles per year, and ensure aggressive investment in neighborhoods of color."
"All future protected bike lane installation should provide safe passage for cyclists where it is most needed and seek to correct these long-standing racial inequities."