Cuppa Cuppa: OS Cafe Celebrates Its One-Year Anniversary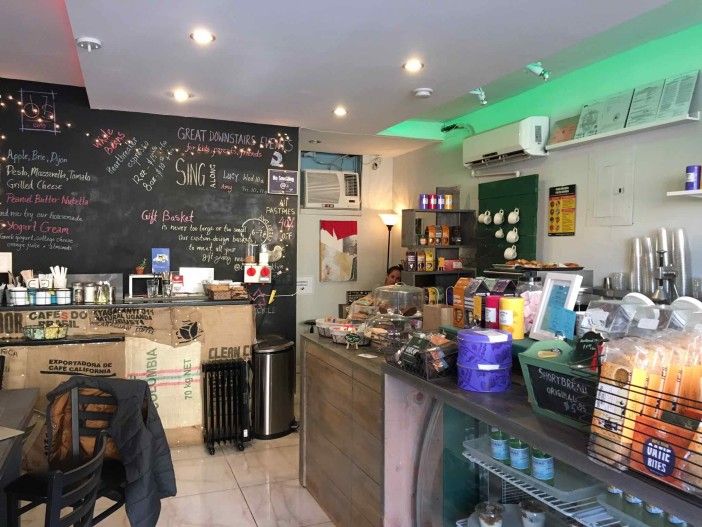 There are few things more satisfying than having a morning cuppa cuppa. Of course, that cuppa cuppa can be coffee, tea, or whatever beverage you prefer to get your day started. In this series, a cuppa cuppa doesn't only refer to the beverage. It's the conversation, the place you're at, and the atmosphere. Cuppa cuppas are never rushed. We're not limited to cafes. So follow us as we enjoy the neighborhood, our neighbors, background chatter, and a cuppa cuppa.
Now I'm going to tell you a secret about OS Cafe (535 6th Avenue, between 14th and 15th Streets). I respectfully ask you keep this between us. Promise? Ok, then you can read on.
OS Cafe (Off To Start Cafe) is a great place to get work done. And thinking done. And peace and quiet.
If you haven't been, there's a downstairs space that is quiet, outlets for laptops a-plenty, and some pretty rockin' fast WiFi. Ok, admittedly it's a bit chilly down there nowadays and the lighting needs some brightening. But the basics are there and then some.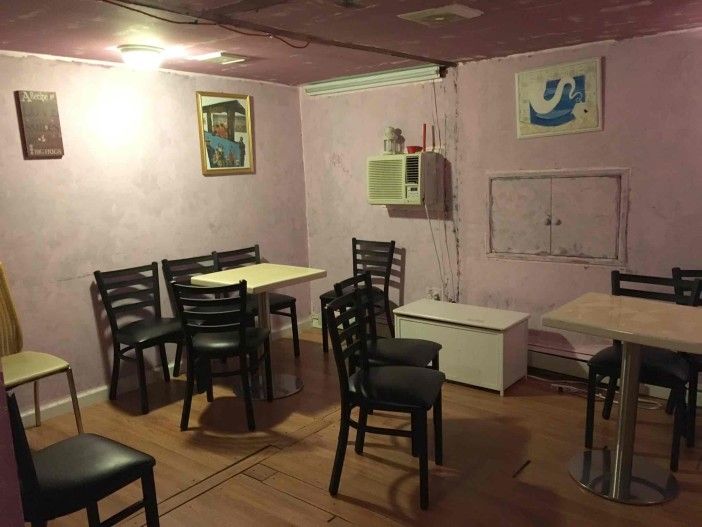 OS Cafe is celebrating it's one-year anniversary (14 months to be exact) and the place is a welcome addition to the neighborhood since it opened in October 2014.
The space also hosts artists' shows and has a series of kids' events that happen in the downstairs space.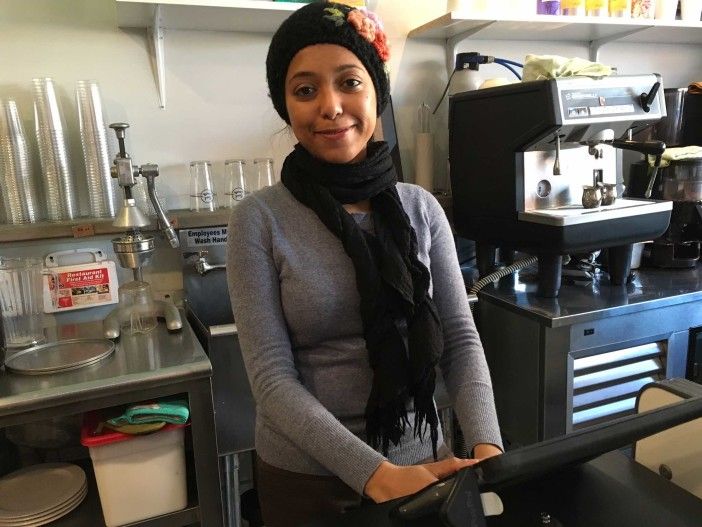 Owners Tasnim Ara and Javed Khadem also do well at curating the coffee and food menu. While there's a nice variety to choose from, the devil is in the details. Sweets from the Melting Pot in Ireland are available, and gluten-free pastries (try the brownies) are here.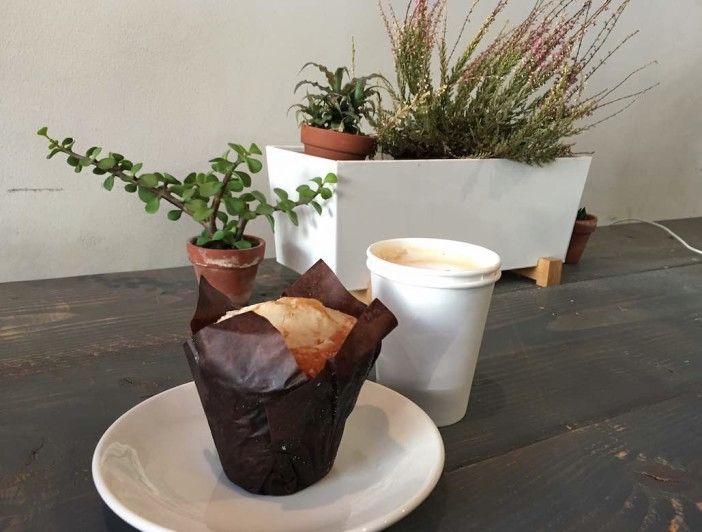 The flat white ($3) and blueberry muffin ($2.50) complement each other well. The menu also has plenty of light sandwiches and other lunch options for you to stop by later in the day.
Unfortunately, Ara and Khadem have had to deal with the complications of inspectors who continue to cause headaches or wreak havoc on local businesses.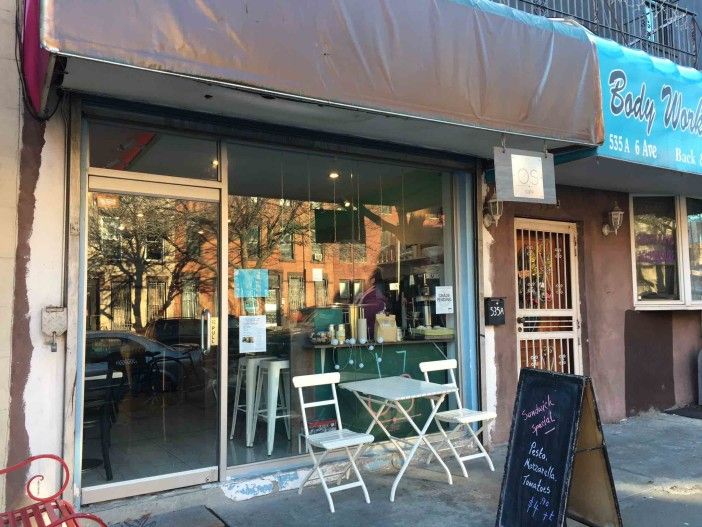 "It's a lot to deal with, the building and the inspectors. Sometimes we feel haunted by them," says Ara. "We got a huge ticket in an outside space next to the store that really isn't ours. We had to go to court. And if you try to fight it, it costs more."
It's a common story that we hear too often, and we're hoping Comptroller Scott Stringer's Red Tape Commission fixes these issues — and fast.
But for the owners, the neighborhood provides a lot of support. Ara tells us she "loves the 6th Avenue residents," and regulars stopped by throughout the morning for their fixes.
And so should you.
And please don't tell anyone about the downstairs.
The Rundown: OS Cafe
Where: 535 6th Avenue, between 14th and 15th Streets
Phone: 347-213-4537
Winter Hours: Weekdays, 7:00am-5:30pm; Weekends, 8:00am-7:30pm
Kid Friendly? The cafe hosts a series of kids' events in their downstairs area. Strollers won't fit down there, but there's lots of space for the kids.
Remote Workers: WiFi is available, and the downstairs area feels very private. Events do happen downstairs, so check with the cafe.
Bites Available: Coffees, pastries, gluten-free items, and a light lunch menu, including sandwiches.
You can also read about these previously featured Cuppa Cuppas: