Cultura Pan Latin Cooking Mixes Cultures, Finds Flavors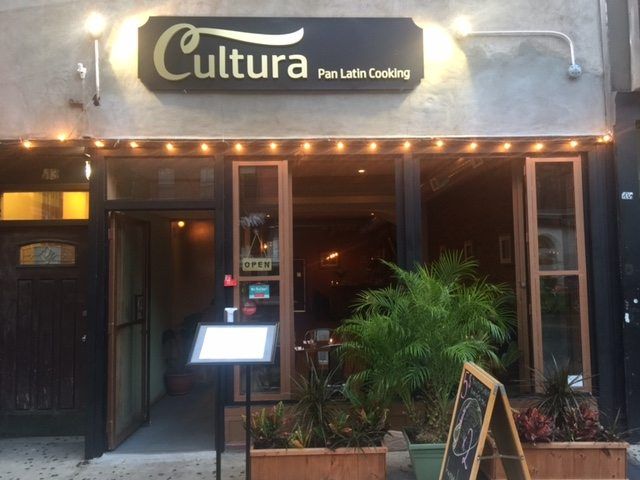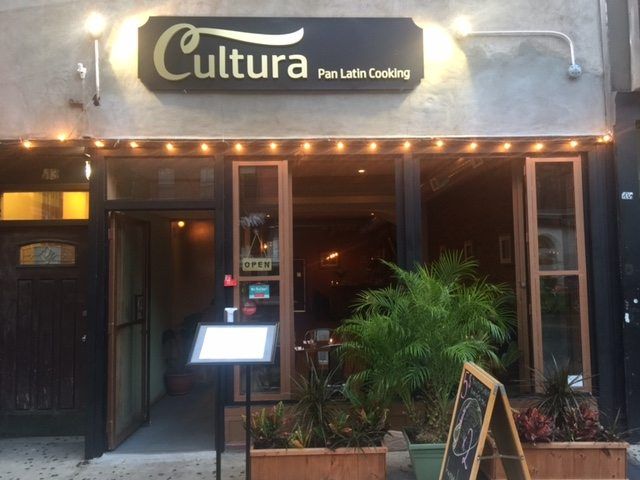 Sometimes, you don't know what you are looking for until you find it, and the only way to spot it is by searching for something new.
The menu at Cultura Pan Latin Cooking (413 Myrtle Avenue between Vanderbilt Avenue and Clinton Avenue) is an adventure, melding different Latin cuisines together with aplomb. The new Clinton Hill restaurant opened over the summer and it's immediately found a niche.
"We wanted to explore the diversity of Latin American cuisine. You have these elements that are the same across disparate cultures, but also some really fun contrasts," said Olivia, Cultura's manager. She said that the restaurant is in Clinton Hill because it "is an emerging neighborhood that is itself so diverse and has this really rich history."
I came during happy hour, having been lured in by the promise of two tacos for five dollars. I ordered one ropa vieja taco, which is slow cooked beef, and one fish taco. I ordered the pollo adobado as my entree and with it, the house lemonade.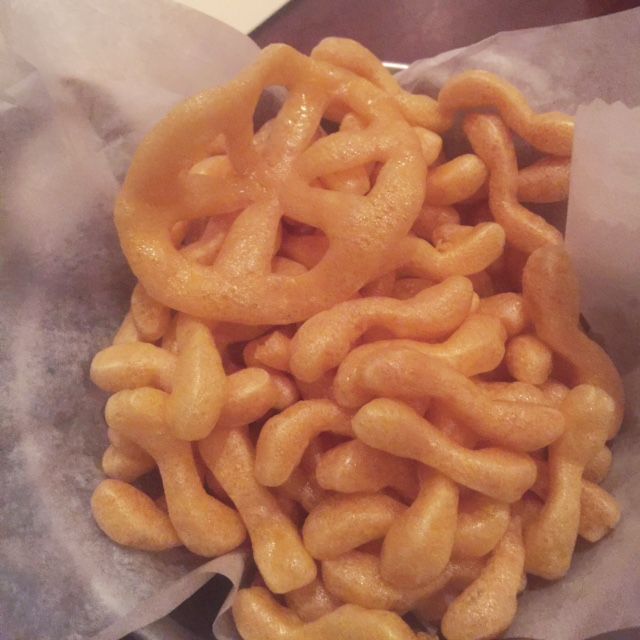 As I waited for my appetizer and pondered my entree, I was given a small bowl of crunchy, puffy snacks called chicharrines. I loved them. They came with salsa, which had a bit of a kick. It was not the salsa which I am gushing over. Go. Try these. Ask for more. Like my people say, essen ein bissel.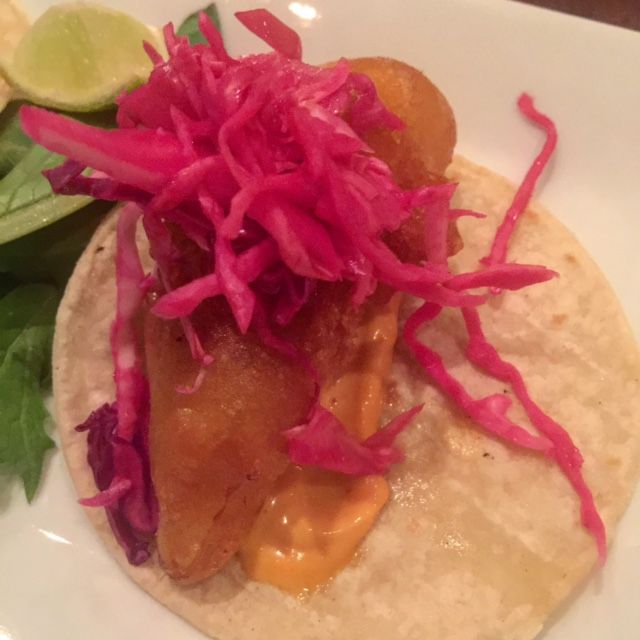 The tacos provide a great value, but I had a mixed experience. While the fish tacos were good, the composite parts were better. The tacos were comprised of a lightly breaded, freshly and well-fried piece of fish with chipotle aioli and cabbage slaw.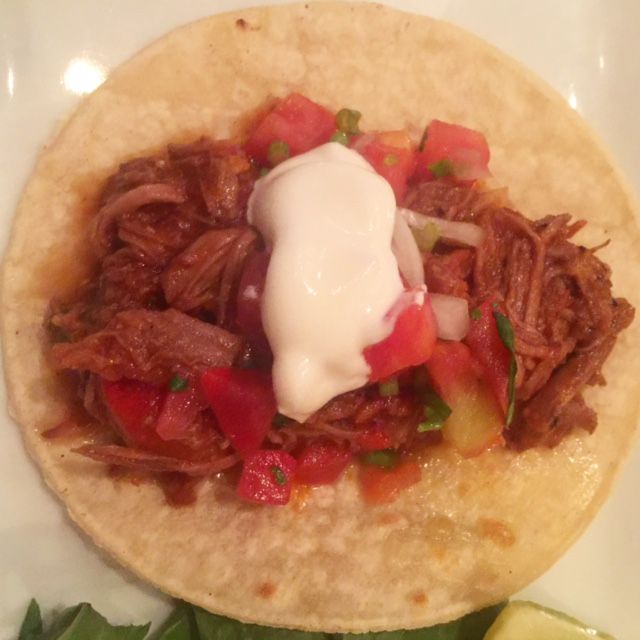 Meanwhile, the ropa vieja tacos were outstanding. These rich, filling tacos provided a hefty bite filed with juicy, savory meat complimented by just a bit of creaminess owing to the sour cream and a pleasant crunch from the veggies.
After another half a bowl of cheesy manna, my entree came out. The pollo adobado ($18) is a half chicken that Cultura's menu describes as a "grilled half chicken brushed with Mexican adobo rojo and Cultura's creamy chipotle sauce." It was accompanied by rice and beans.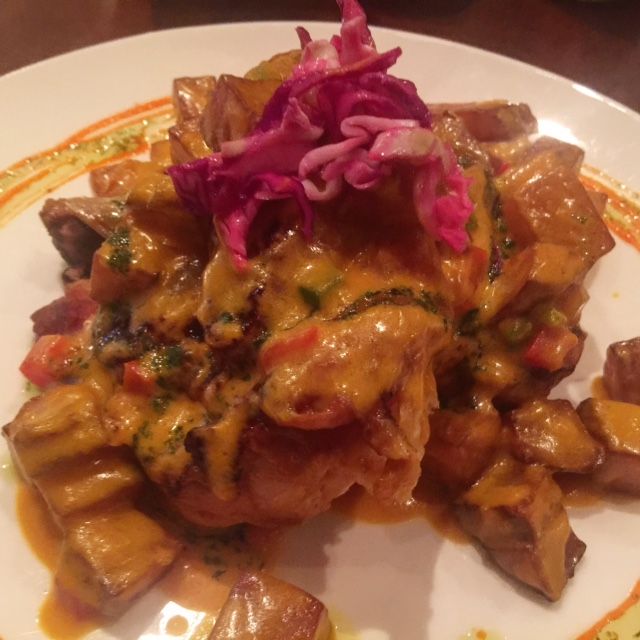 The entree portions are extremely generous. I was given a steak knife in advance of this endeavour and it came in handy, as I worked my way through this hefty bird and its very well-seasoned skin. The meat was cooked near perfectly, and not dry at any point. The creamy sauce may be too much for some, but I enjoyed it thoroughly.
The rice and beans proved a strong accompaniment. The beans were almost melty, with a bit of smokiness. The rice wasn't particularly special, but balanced the beans well.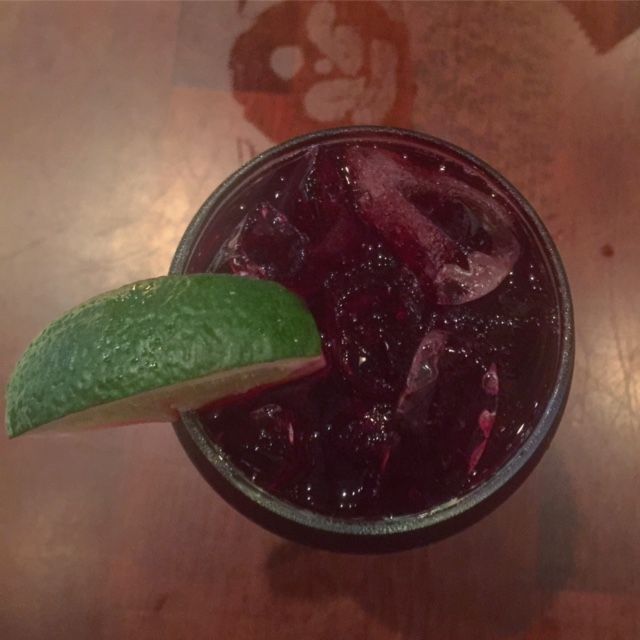 I was too full for dessert, and besides which, I had my lemonade ($3), which was made with hibiscus. This tart, refreshing beverage was a perfect way to quench my thirst and it provided a welcome respite from the very heavy meal I'd just devoured.
I plan to return to Cultura soon. There are many more new adventures on the menu for me to sample, and I encourage you to do the same. Olivia said that they have plans to add liquor to their menu, which is an enticing proposition given their gustatory handiwork.
Cultura Pan Latin Cooking
Address: 413 Myrtle Avenue between Vanderbilt Avenue and Clinton Avenue
Phone: (718) 855-8106
Try: The chicharrines. Please.
Avoid: Nothing, but the fish tacos really aren't great.
Kids: Tacos. The chicharinnes. The lemonade. I don't think the chicken is for them.