Crime Blotter: A Trendy Thief, R-Train Robbery and More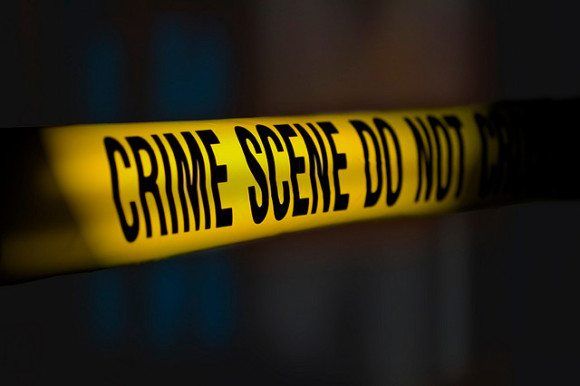 FLATLANDS — A 90-year-old man was fatally struck by a car while he was crossing the street Thursday night, police said.
Police responded to a report of a vehicle collision at 7:30 p.m. at Avenue L and Ralph Avenue.  Upon arrival, officers discovered Nissen Krakinowski of Canarsie with severe head traumas. After transporting the victim to Brookdale Hospital, the 90-year-old was pronounced dead.
Police reported the driver of a light blue Jaguar traveling southbound on Raplph Avenue struck Kraniowski as he was crossing Ralph Avenue from the west side to the eastbound side of a marked crosswalk.
The driver remained on the scene. There are no arrests and the investigation is ongoing by the NYPD Collision Investigation Squad.
SHEEPSHEAD BAY — Police are looking for a man in connection with who burglarized an apartment and later used the victim's stolen credit cards to go shopping.
A suspect illegally entered an apartment near Avenue O and Bedford Avenue on August 23rd at 8:00 a.m. removing $3,700 and credit cards from the premises, according to police.
Police described the suspect as a Black man in his 20s and 30s last seen wearing all black. The photos below were taken when the victim's cards were used at Macy's Herald Square on August 23 at 2:30 p.m.
SHEEPSHEAD BAY — Police are looking for a gunman who fired shots into a crowd standing outside of a hookah bar on Coney Island Ave.
The suspect fired into the direction of bystanders in front of Nirvana bar at 2352 Coney Island Ave. on September 16 at 2:50 a.m. No injuries were reported as a result of the incident but two unoccupied parked cars were struck.
The suspect is described as a Black man approximately 5' 10", medium build. He was last seen wearing dark colored clothing and light sneakers and traveling on foot eastbound on Avenue T.
SUNSET PARK — Police are looking for two individuals in connection to a burglary in Sunset Park.
The two suspects pushed their way into an apartment near 16 Street and 4 Avenue on September 13 at 12:50 p.m. Once inside the 39-year-old woman's apartment, the suspects took the victim's jewelry.
One of the individuals is a black man with sunglasses, last seen wearing a dark colored baseball cap with a red logo on its front, a gray shirt with a red stripe across its chest, blue jeans and gray sneakers.
The second individual is described as a black man with sunglasses, last seen wearing a black baseball cap with a white logo, a black shirt, black jeans and black shoes.
EAST NEW YORK — Police are looking for two individuals in connection with a jewelry store heist.
Police responded to a burglary at BHSL Jewelry and Diamonds at 1152 Liberty Ave. around 3:45 a.m. on September 12. Suspects escaped with approximately 100 pieces of jewelry.
One suspect was described as a dark-skinned man with an afro last seen wearing a hooded sweater and the second with a hooded sweater and a mask over his face wearing gloves.
The New York City Police Department is asking for the public's assistance in identifying the individuals depicted in the attached video and photographs in connection to a burglary within the confines of the 75 Precinct. The details are as follows:
The first individual is a dark-skinned male with an afro; last seen wearing a hooded sweater.
The second individual was last seen wearing a hooded sweater, a mask over his face and gloves.
SUNSET PARK — Police are looking for a man in connection with groping of a 9-year-old girl.
The suspect grabbed the buttocks of the adolescent around 6:45 p.m. on September 19 near 60th St. and 17th Avenue and fled on 17th Avenue towards 59th Street.
Police described the suspect as a Hispanic man, approximately 5′ 7″, 170 lbs. wearing a red and black baseball cap, dark-colored backpack, blue jeans and a gray t-shirt.
BAY RIDGE — Police are looking for a suspect who assaulted a 17-year-old man inside the Bay Ridge Ave. train station.
On September 14, at 8:50 a.m., the suspect assaulted a teenager on the Northbound side of the "R" train by punching him in his face and then snatched his headphones.
Police described the suspect as a light-skin man approximately 16 years old, 6'0, slim build, wearing a dark-colored Du-rag, a black Puma jacket with white stripes on the sleeves, green puma pants with white stripes going down the sides, and grey sneakers.
WILLIAMSBURG — Police have arrested 21-year-old Adonis Cabrera, in connection with an attempted rape earlier this month.
The attack happened on September 3 at 7:45 a.m. when Cabrera allegedly followed a 42-year-old victim into an apartment building near Berry Street and 10th Street, attacked her by placing his hand over her mouth and attempted to sexually assault her.
Cabrera was arrested on September 19 and charged with attempted rape in the first degree, forcible touching and third-degree sexual abuse.
EAST FLATBUSH — Police have arrested and charged 28-year-old Jean Pierre for forcible touching of an 11-year-old on September 19.
On September 16, police reported a Pierre had touched the groin of a young girl in front of 3101 Foster Ave. Pierre left westbound on Foster Avenue to the Newkirk train station.
Following an investigation, Pierre, an East Flatbush resident, was arrested and charged with sex abuse, forcible touching and endangering the life of a child.
Anyone with information in regards to any of the above incidents is asked to call the NYPD's Crime Stoppers Hotline at 1-800-577-TIPS (8477) or for Spanish, 1-888-57-PISTA (74782).  The public can also submit their tips by logging onto the Crime Stoppers website at WWW.NYPDCRIMESTOPPERS.COM or by texting their tips to 274637 (CRIMES) then enter TIP577. All calls are strictly confidential.