Coney Island Parks Get Ready For The 2019 Season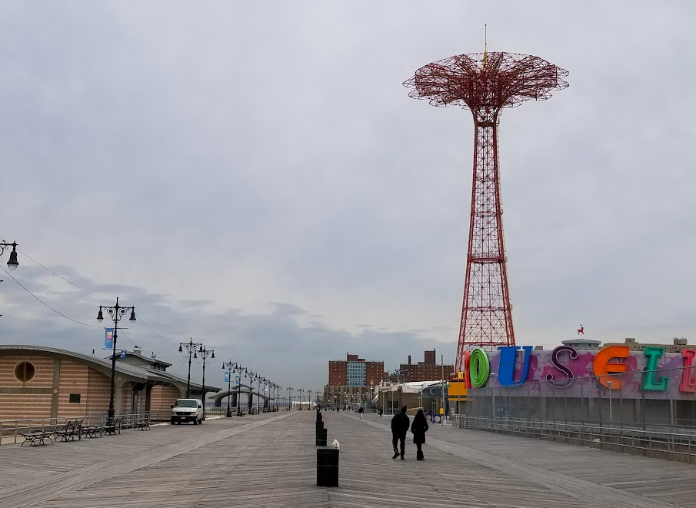 CONEY ISLAND – Though it still feels chilly outside, Spring is officially here, and Luna Park will be kicking off its 2019 season next weekend!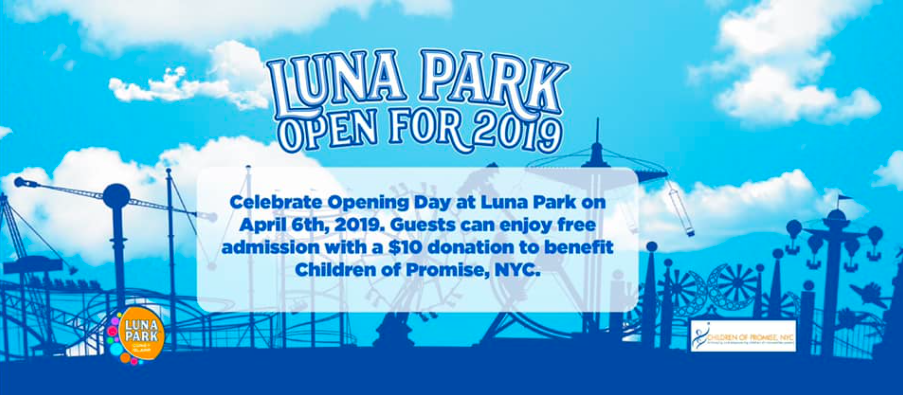 The home of the Coney Island Cyclone, Coney Clipper, Thunderbolt, and Astro Tower will officially open to the public on Saturday, April 6 at 11am. Luna Park will host its second annual opening day charity event to support Children of Promise, NYC, a non-profit organization based in Bed-Stuy that works to empower children of incarcerated parents. All visitors who donate a minimum of $10 will receive a Luna Pass, granting them admission to all of the parks's rides.
Luna Park will be open on Saturdays and Sundays only until May 24 when it opens to the public all week, however the Park will be open every day during Spring Break, April 19-28. Click here to see the Luna Park calendar.
The following weekend will be Coney Island's opening day on Sunday, April 14, when the entire amusement district launches for the season, including Deno's Wonder Wheel Amusement Park. The owners/operators of the Park, the Vourderis family, will host the Annual Blessing of the Rides and ribbon cutting ceremony on the Boardwalk at 10:30am. The ceremony will also honor, Lula Vourderis, the matriarch of Deno's Wonder Wheel Amusement Park, who passed away in February at the age of 87.
Following the blessing, 300 children from Coney Island's Salt N Sea Mission will receive free rides at Deno's Wonder Wheel Amusement Park, and to celebrate the Park's 99th anniversary, the first 99 visitors will get to take a free spin on the Wonder Wheel.
The Coney Island History Project will also open on April 14 (1pm to 6pm). Head to the exhibition center where you can check out artifacts, photos, maps, ephemera, and films about Coney Island's past as well as a special exhibition on Coney Island Creek. Admission is free.
The Coney Island History Project will also host a 1.5 hour walking tour of the recently landmarked Coney Island Riegelmann Boardwalk at 2pm. The tour will be led by historian/author Charles Denson who also serves as the Coney Island History Project's Executive Director.
The tour meets at 2pm at the Coney Island History Project's exhibition center under the Deno's Wonder Wheel sign at 3059 West 12th Street. Tickets for the tour are $25. Proceeds from the ticket sales go towards supporting the Coney Island History Project's free programming.