Comptroller Reports on Transit Shortfalls For Disabled Riders as MTA Works to Increase Accessibility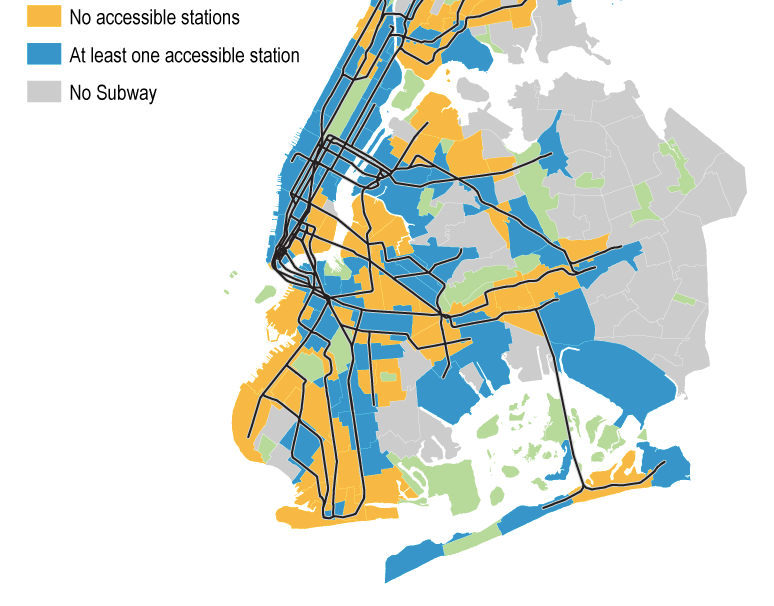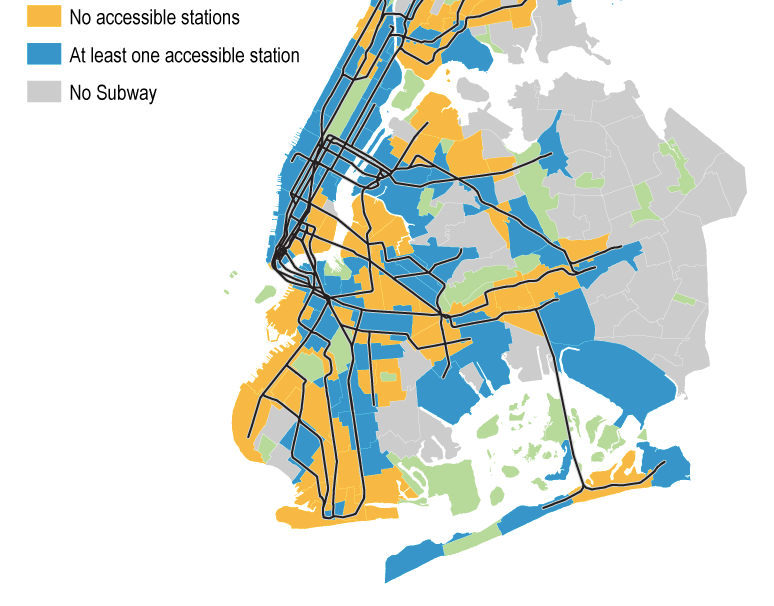 Issues revolving around accessibility have come to the forefront in Brooklyn, especially with citywide focus surrounding the MTA—and the extremely costly plans to upgrade the system, which is a challenge for many to navigate.
Recently, Comptroller Scott Stringer released a report on accessibility that found 68% of subway stations in Brooklyn are inaccessible for people with disabilities or injuries.
Of the 44 neighborhoods in Brooklyn, the report determined that more than half of them are without a single ADA accessible subway station.
"Too many New Yorkers are left stranded by the MTA," Stringer said in a statement. "Decades of underinvestment and neglect have real-life consequences.
"We must take action immediately to address this crisis. The MTA's Fast Forward plan is a step in the right direction, but we can and must do more," Stringer added.
Click here to read the entire Comptroller's report on accessibility
City officials aren't the only ones calling for more accessibility either—at a Park Slope MTA town hall meeting earlier this year, it was one of the attendees main concerns.
For his part, new Transit Authority President Andy Byford is listening, and is seriously committed to increasing accessibility. Part of his proposed "Fast Forward" plan for system-wide modernization includes making 50 subway stations ADA accessible over the next 5 years.
That increase would make sure no rider is ever more than two stops away from an accessible station.
Earlier this summer, the MTA also hired their first-ever "Senior Advisor for Systemwide Accessibility," longtime disability advocate Alex Elegudin.
"Advancing the cause of accessibility is one of my top priorities and Alex's new role will pull together all of our accessibility-related work streams, touching all Fast Forward projects and all NYC Transit departments," President Byford said.
The MTA currently has its hands full as Brooklyn counts down to the L train closure, but hopefully, the state will agree to fund the Fast Forward program—so one day, everyone can get around our great city with relative ease.
Some changes are already on their way—like the 86th Street elevator project in Bay Ridge, which will give many more riders access to the system at the end of a long stretch of inaccessible track.
A recent town hall with the MTA in Park Slope