Congressional Candidate Colin Beavan: America Needs To Focus On Communities, Not Corporations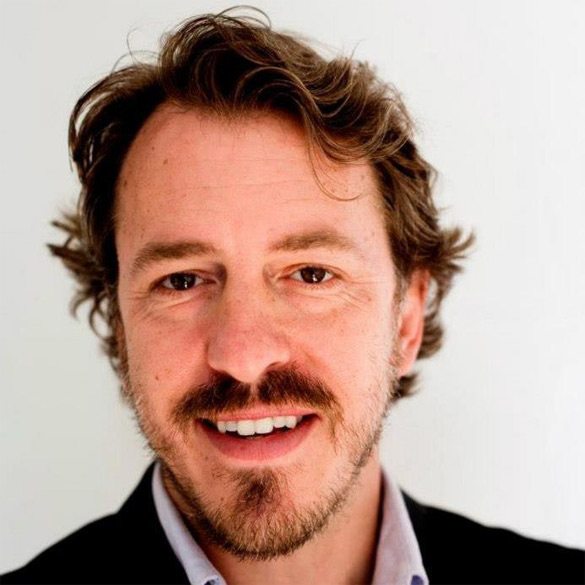 In November 2006, Colin Beavan was worried about the War in Iraq and its relation to climate change.
He noticed that America was pumping money, time and resources into fighting a war he felt was only to acquire energy, yet all citizens were unhappy with the results. Rather than fight a war for energy, he felt that America should develop its own resources and spend money to provide less fortunate Americans with homes and food.
In order to attract attention to this problem, he and his family began a year-long project in which they turned off the power in their apartment, stopped using plastic, became organic, and lived with as little environmental impact as possible. He documented his experiences in his work No Impact Man, a website, book and documentary, which is now taught on college campuses across the country.
This project shows he's a man who practices what he preaches. And now he wants to take that preaching to the floor of the U.S. House of Representatives.
Beavan, the Green Party's candidate for New York's 8th Congressional District, formerly the 10th District, which includes Coney Island, Marine Park, Gerritsen Beach and Manhattan Beach, plans to transform the economy, introduce new energy resources, and involve citizens in the democratic process by changing American culture's focus from corporations to local communities.
As a member of Congress, Beavan said he would invest money in the development of local businesses, as opposed to international corporations. He told Sheepshead Bites that if money is put into the local economy, than local jobs will, in turn, emerge. Beavan argued that bringing big businesses into local communities doesn't address economic issues, since the jobs are usually low paying.
"Attracting big business to communities in order to create jobs is simply not the answer," Beavan said. "It must be community over corporations."
Beavan claimed that his approach was unique and quite different from the views of the two parties that have dominated American politics for more than a century. With the Democrats and Republicans, economic discussions constantly revolve around who should be taxed, the rich or the middle class, said Beavan. Yet according to Beavan, the outlook of these parties is that pumping money into big corporations will help stimulate the economy. Beavan said that this has been the strategy for the past 50 years, and he believes that it has not worked.
Beavan said that he has and is continuing to build his campaign around engaging middle and working class Americans. He and his campaign go out onto the streets and subways twice a week to speak to district residents and urge them to involve themselves in politics.
"Only if we get citizens involved in politics can we solve our problems," said Beavan.
Regarding the economy, Beavan stated that if the government developed a system of renewable energy in America, there would be no need for the country to depend on foreign economies for energy. Beavan feels that creating a system of geothermal, solar, and wind power would not only improve the global climate, but also eliminate the need for fighting wars to obtain energy. Money saved on fighting these wars could be used to help Americans and further stimulate the economy, Beavan said.
"The key is to build a self-reliant economy that is resilient against the world economy," said Beavan.
In addition to his unique opinion regarding the economy and energy, there is a local matter that makes Beavan stand out in relation to those running against him.
Beavan's opponents, Democrat Hakeem Jeffries and Republican Alan Bellone stand in favor of the Transco Pipeline Project in Jamaica Bay, which involves the development of a natural gas pipeline through Jamiaca Bay and Floyd Bennett Field. Beavan on the other hand believes that this pipeline is accompanied by health, environmental, and safety risks.
"The price that Americans will pay for this energy is too high," Beavan said. "We're actually wrecking the place that we live in in order to transport energy."
To back his opinion, Beavan cited many concerns that Sheepshead Bites has discussed in a lengthy analysis of the opposition against the pipeline. These concerns include the transmission of radon (a cancer causing gas) into local homes, leaks and explosions, fires, as well as the damage the pipeline can inflict on fish and wildlife. Beavan also pointed out that this pipeline is one of three pipelines scheduled to be constructed in New York. He said that they can potentially effect the quality of New York's drinking water.
When first approached by the Green Party to run for Congressional office, Beavan said he was hesitant and did not wish to accept the offer. He changed his mind after he realized that many issues he cares about were not adequately discussed or properly addressed. He decided to run with hopes of building up the local economy, creating jobs, improving the environment, and involving more individuals in the democratic process.