City Council Votes To Seize Gowanus Station Building Via Eminent Domain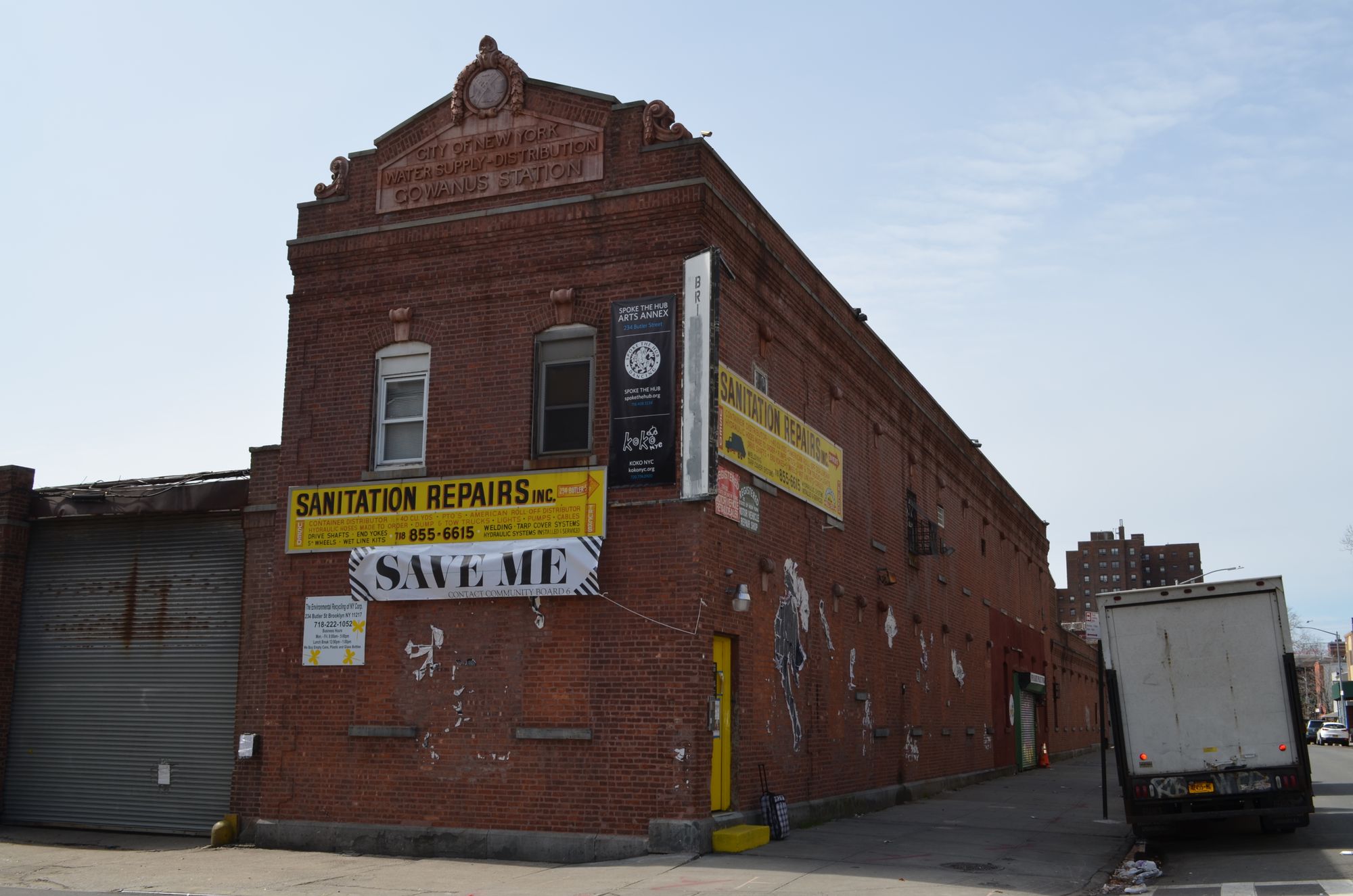 GOWANUS – Following a candlelight vigil Tuesday evening to protest the city's proposed demolition of the historic Gowanus Station building, the New York City Council has voted to allow the Department of Environmental Protection (DEP) to seize the property through eminent domain.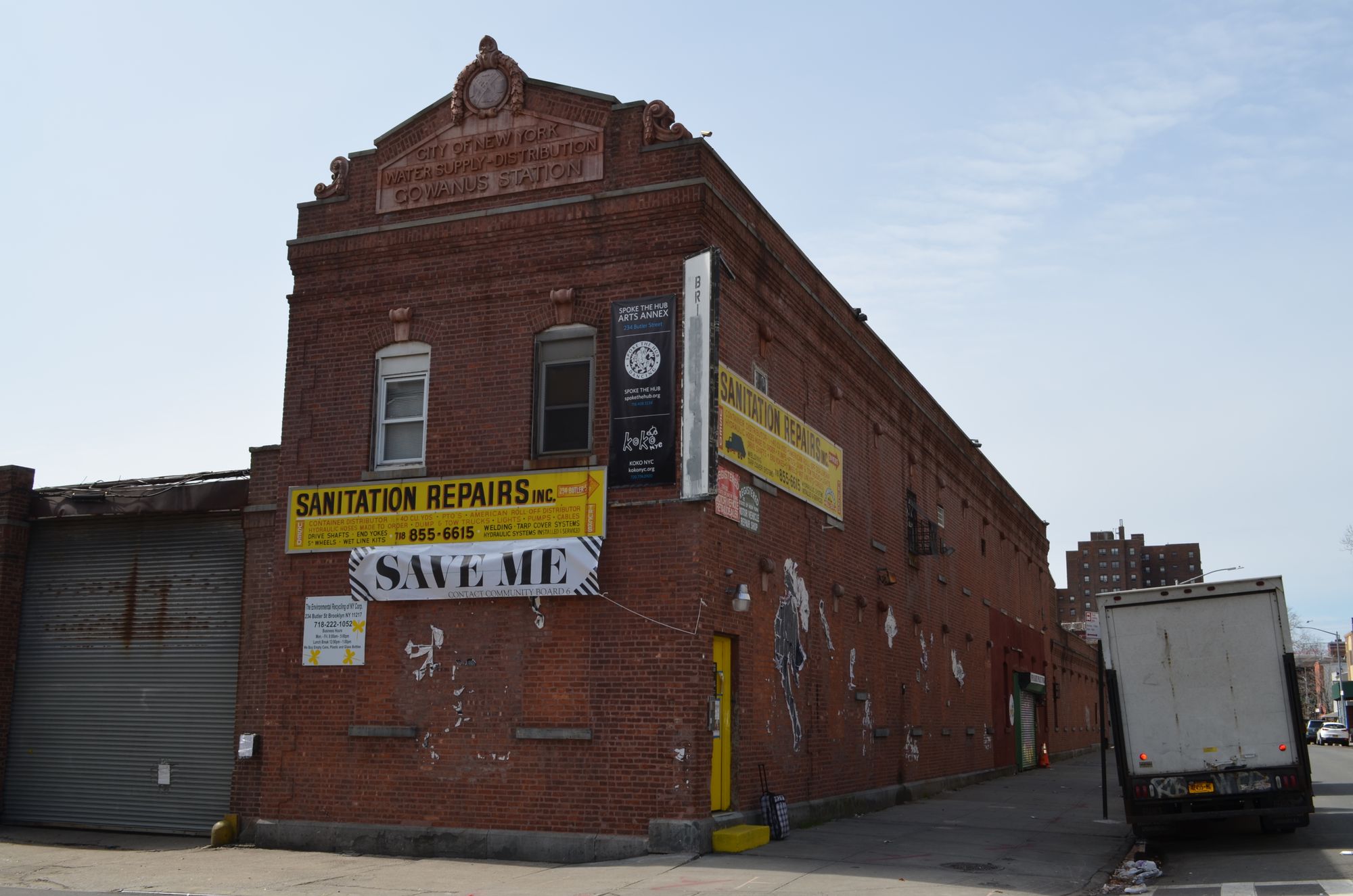 On Wednesday afternoon, the City Council voted 49 to 1 to allow the city to acquire the Gowanus Station building, located at 234 Butler Street, as well as two neighboring properties at 242 Nevins and 270 Nevins Street, through eminent domain, Brownstoner reports.
Council Member Stephen Levin (District 33), who represents the area where the buildings are located, voted yes. Brad Lander (District 39) was absent from the vote. Kalman Yeger (District 44) was the only representative to vote against the proposal, according to Brownstoner.
The 100-year-old Gowanus Station building, as well as 242 and 270 Nevins Street, face demolition so that an eight million gallon Combined Sewage Overflow (CSO) tank and head house can be built in their place as part of the EPA's Gowanus Canal Superfund cleanup.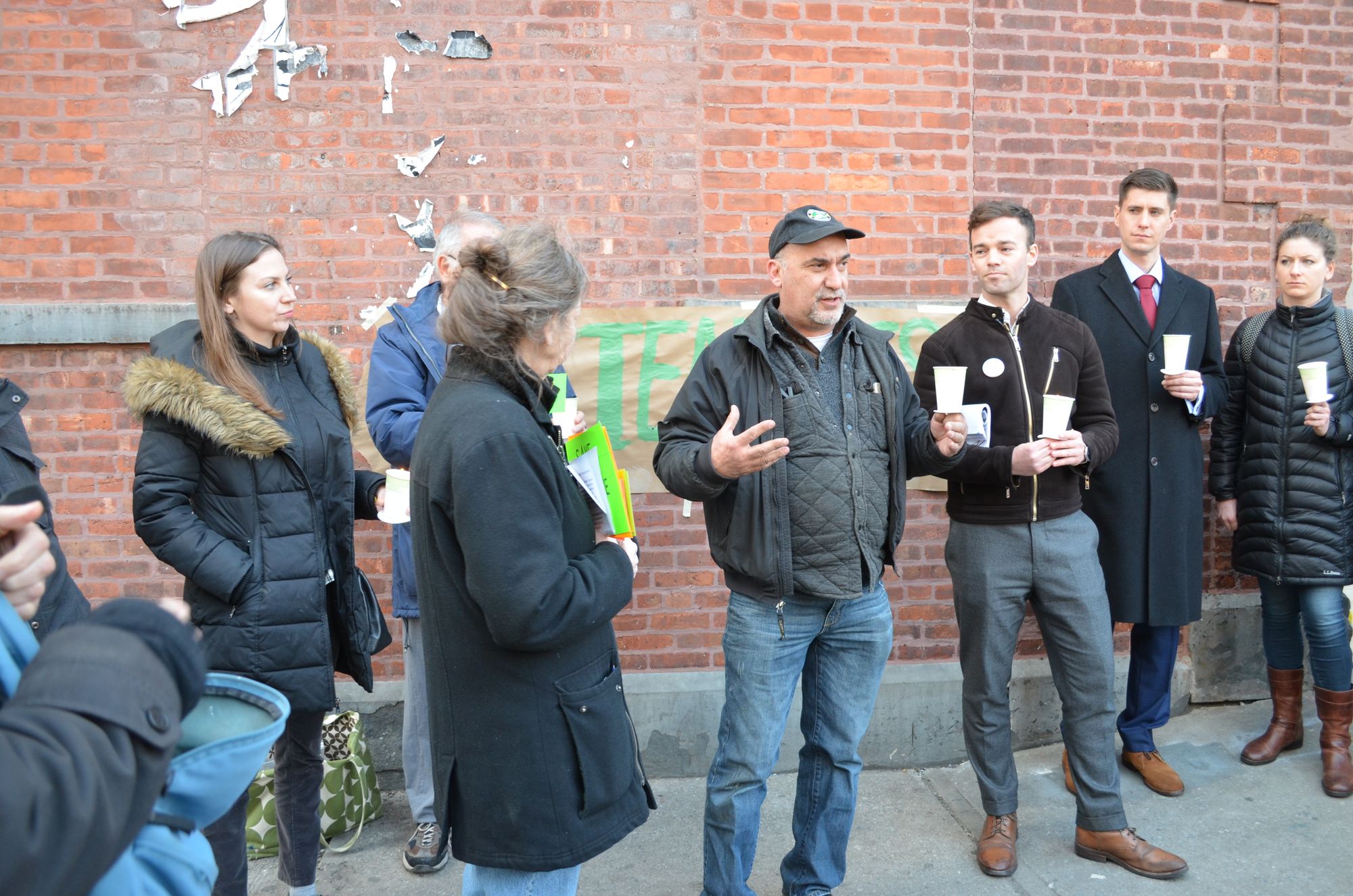 "What's happening tomorrow [April 11] is the City Council is voting on this bill and they're taking it away from me without [allowing me] to say anything," Salvatore Tagliavia said at Tuesday's vigil. 234 Butler Street has been owned by Tagliavia's family for 45 years and he runs his business, Sanitation Repairs, Inc., from the facility.
"The city's plan is to take over ownership, get me out of the property and knock the building down," Tagliavia said.
"Within 60 days, they can take over the title of the property," he added. "On June 30 they could have ownership of the property."
"When you have a site that big, can't we save just a little sliver of that pie and keep this building in place?" asked Brad Vogel, one of the organizers of Tuesday's vigil. "I think it's possible and that's why we're out here today," he said at the event.
Vogel also stated on Tuesday that even if the City Council votes in favor of seizing the properties the community will still "try to fall back on the mercy of the EPA," as the agency ultimately decides whether it will accept the DEP's plans for the site.
Christos Tsiamis, the EPA's Senior Project Manager for the Gowanus Canal Superfund project told the Brooklyn Daily Eagle that he has received several pleas from community members to preserve the Gowanus Station building, and added that "EPA will consider all input before making a final decision."
"Although we have not made a determination yet, we have stated publicly in the past that, based on all the information that we had at that time, we believed that a portion of the building could be preserved," Tsiamis told the paper.