Cherry Hill Gourmet Market Gets Its Three Millionth Customer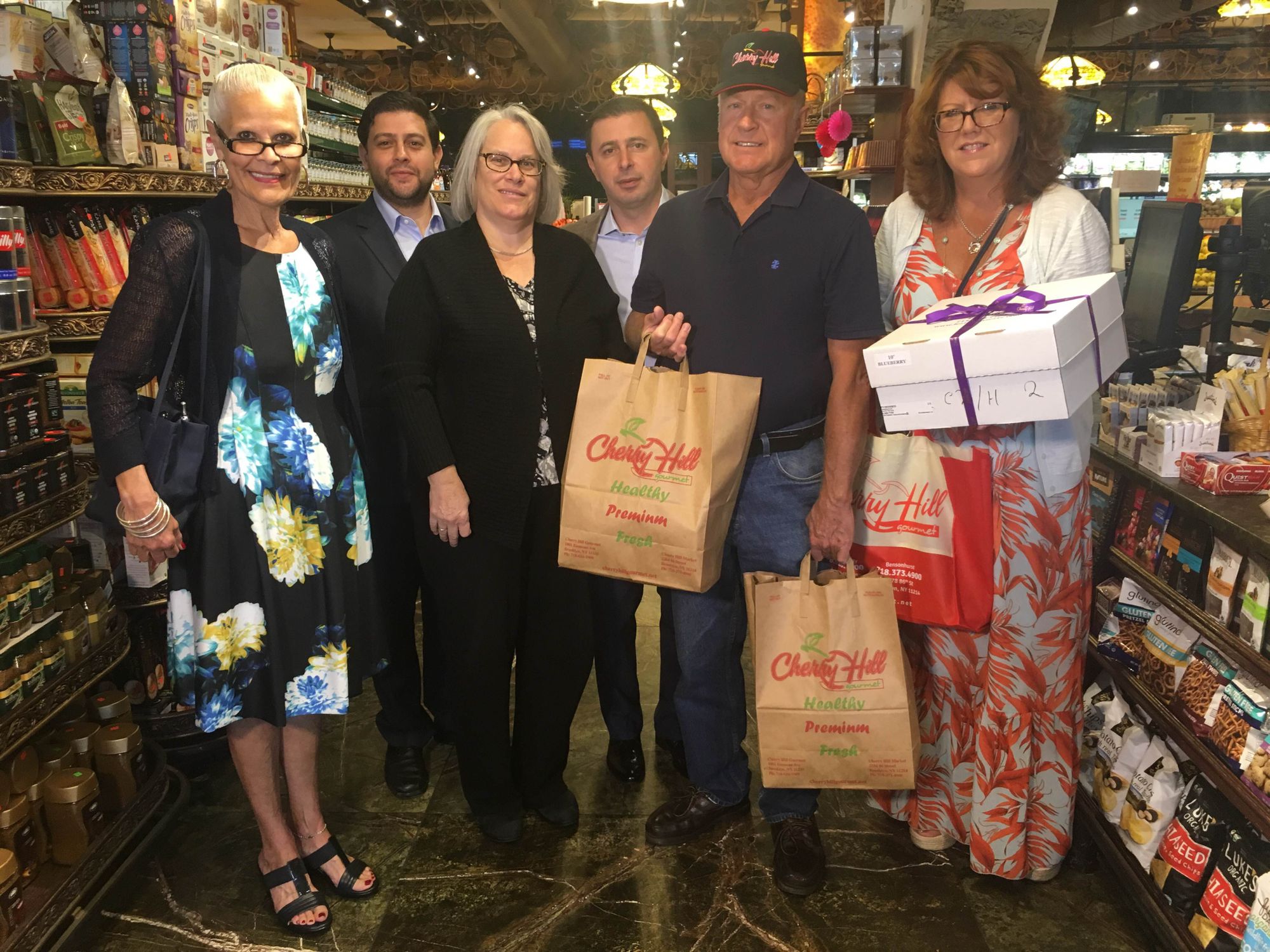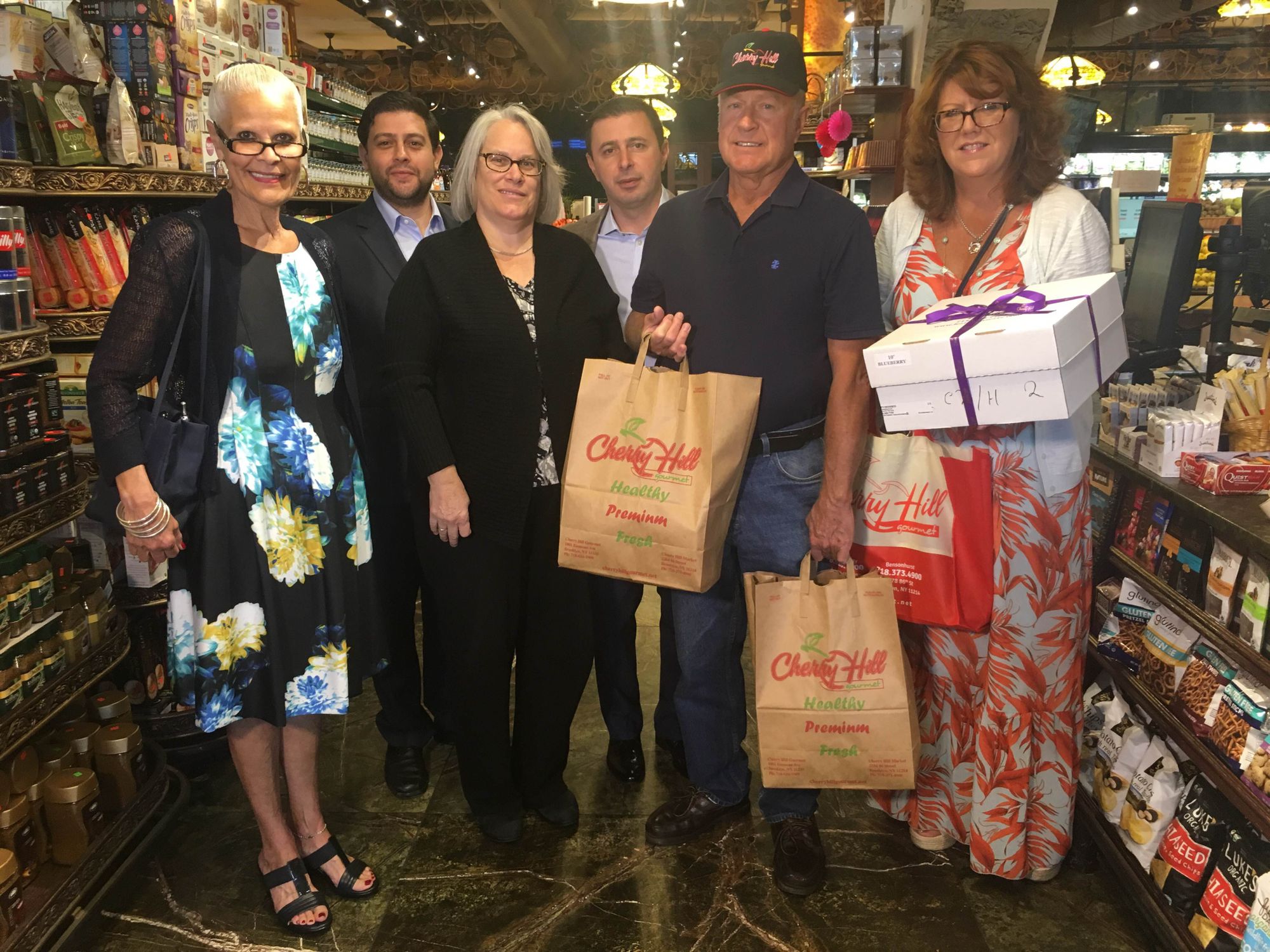 Cherry Hill Gourmet Market, located at 1901 Emmons Ave, celebrated its three millionth customer today.
Jim Markson was the lucky customer who got his groceries for free, as well as a cake, flowers and a Cherry Hill cap and t-shirt.
Markson is a Vietnam veteran, co-author of Vietnam & Beyond: Veteran Reflections, a grandfather, and a loyal patron of Cherry Hill's since it opened nearly nine years ago. He was born in Sheepshead Bay, and now lives in Gerritsen Beach. Markson sang the market's praises after he was surprised by the celebration.
"If anyone loves high quality produce, whether it would be local or international," said Markson. "Then Cherry Hill is the best possible choice."
There to congratulate Markson was the chair of Community Board 15, Theresa Scavo, Assembly member Helene Weinstein, and Assembly member Steven Cymbrowitz's Chief of Staff, Lenny Markh.