Bye, National Grid! 100 Flatbush Goes 100% Electric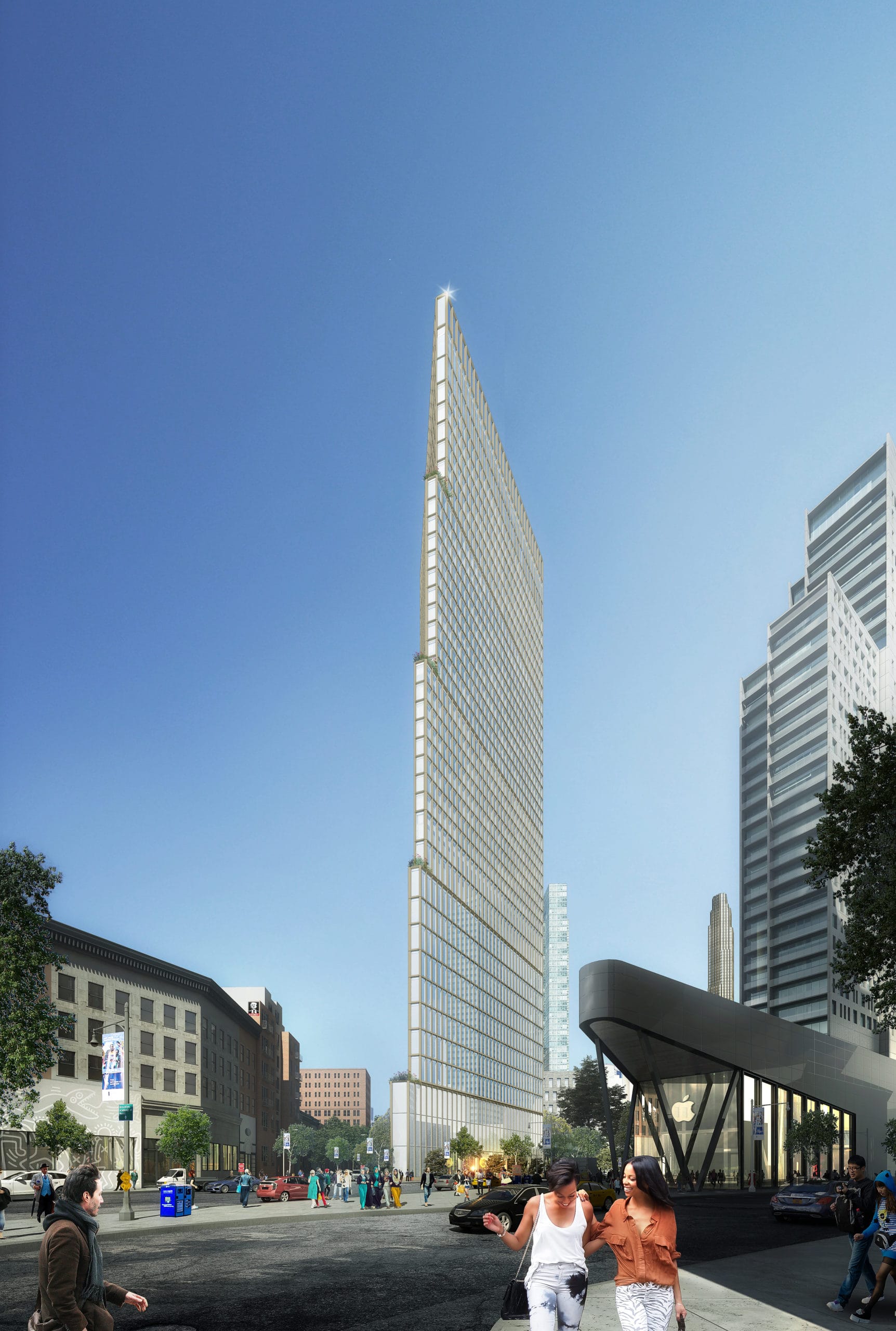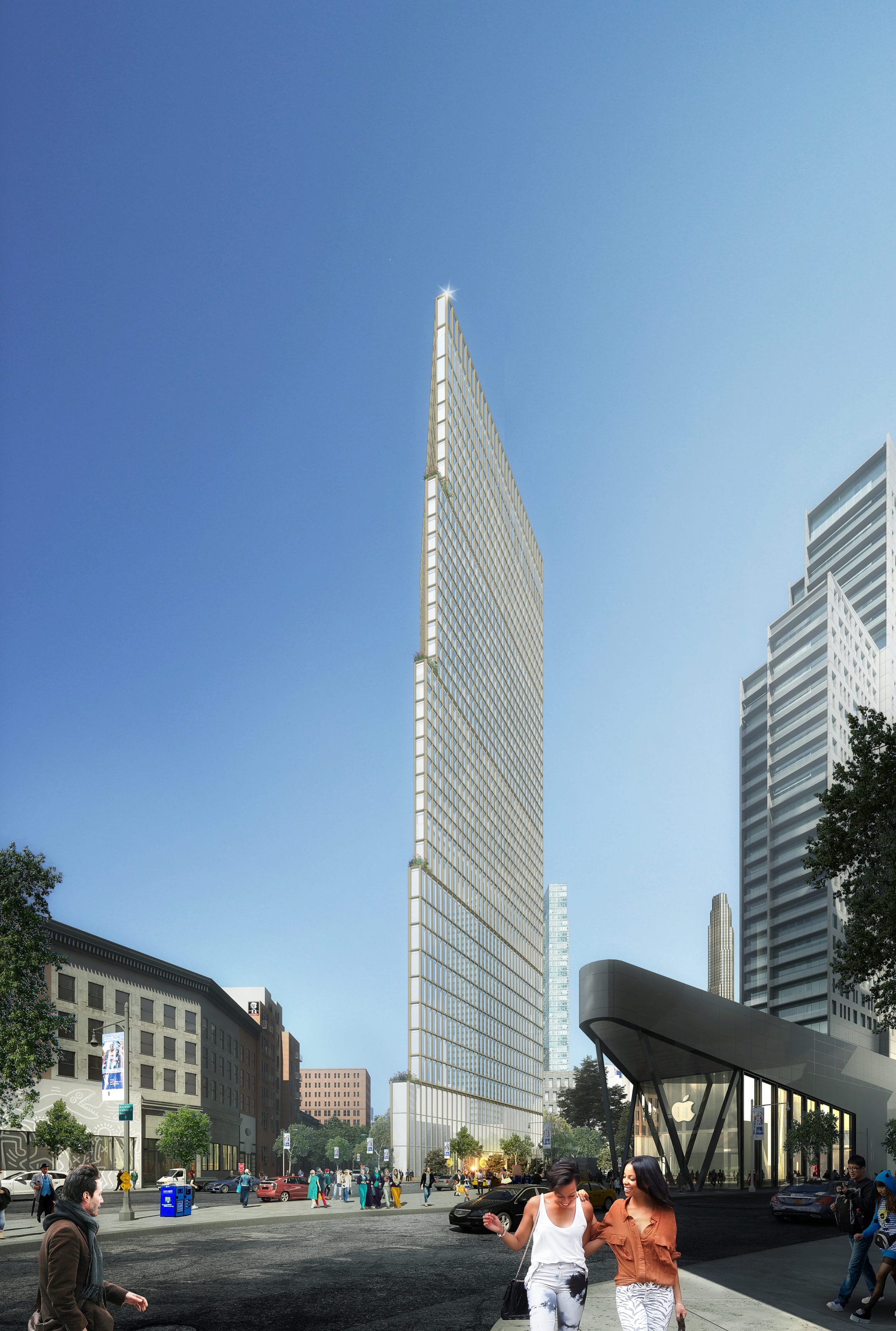 Forget gas, they're going electric!
Alloy Development announced yesterday that 100 Flatbush, the first tower of its planned massive 80 Flatbush project in Downtown Brooklyn, will be 100% electric – the first of its kind in the city. And it's developer says it's time for others to follow suit.
"The recent moratorium from National Grid on new gas connections provides an opportunity: like steam and fuel oil before it, it's time for gas to go," said Alloy CEO Jared Della Valle announcing the new building will be an all-electric one. "We encourage others to move away from fossil fuel technologies and toward renewable, healthy environments, and to do it now."
Construction of 100 Flatbush – a 38-story, 500-foot-tall building which was designed by Alloy and will include 256 residential units, as well as 100,000 square feet of Class A office space and 30,000 square feet of retail space is expected to begin in the spring of 2020 and be complete by 2023, the company informs us.
Part of this first phase includes the development of two new public schools, which were designed by Architecture Research Office to be built to stringent "passive house" standards. The schools will be a new elementary school and a new building for the Khalil Gibran International Academy high school.
"As developers, we should be doing everything can to plan for the future," said Alloy CEO Jared Della Valle. "In the same way that we aren't running copper phone lines to each apartment anymore, we don't think running gas lines makes sense either. All electric and Passive House are not only perfectly possible, they're sensible."
"As New York City looks to pursue carbon neutrality, buildings are an obvious target since they account for nearly 70 percent of the city's carbon footprint," said Jonce Walker of Thornton Tomasetti, which is providing energy efficiency consulting on the project.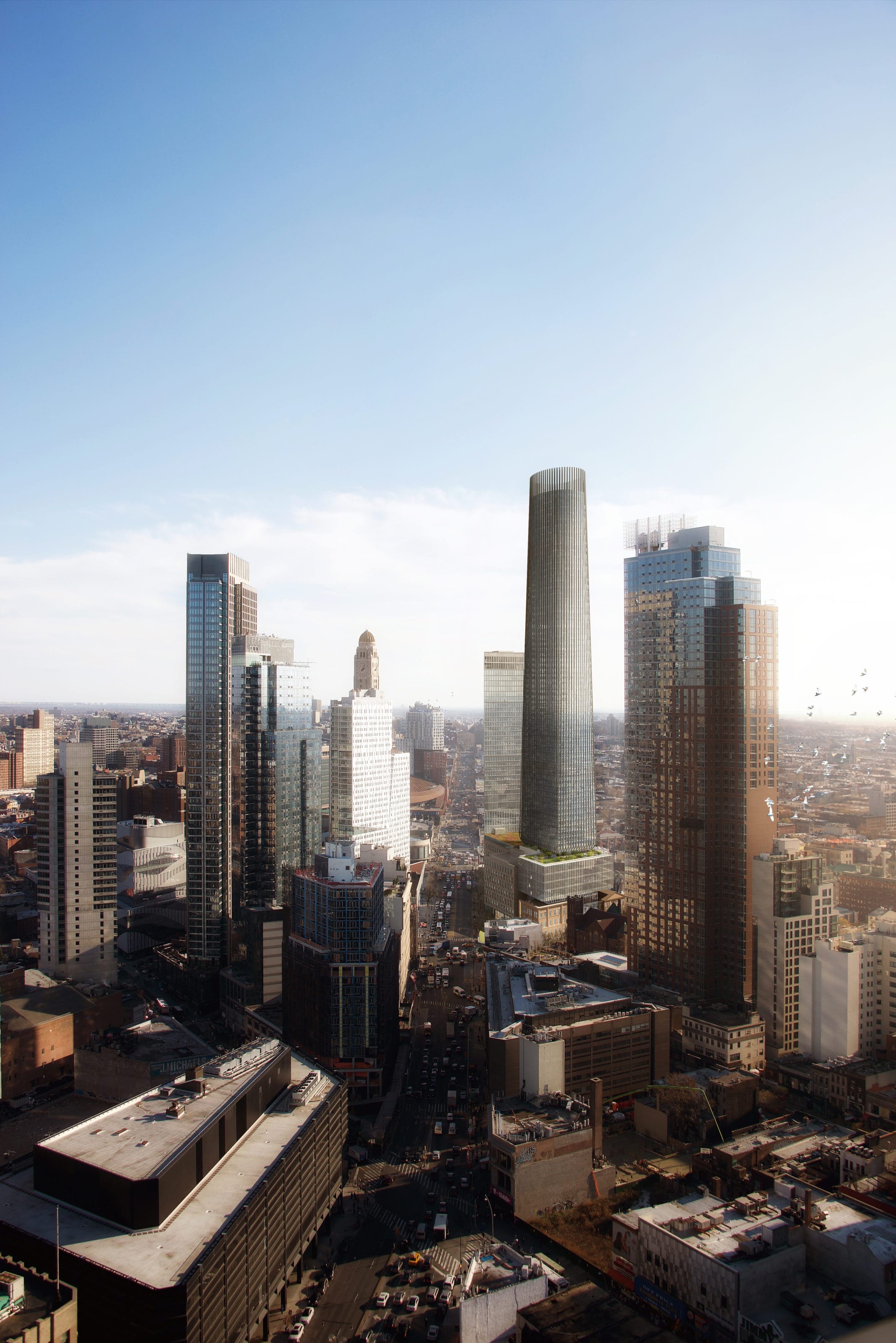 What does 100% electric mean for residents? Induction cooktops, heat pump dryers in addition to completely electric HVAC and hot water systems. There will be no parking – the building is located steps from Atlantic Terminal, and across from a supermarket.
When completed, 80 Flatbush project will consist of five buildings, old and new, and will include nearly 900 residential units, of which about 200 will be what the city classifies as permanently affordable units.  200,000 square feet of Class A office space, 40,000 square feet of retail space and the two new state-of-the-art schools.
The second phase, which will comprise a 69-story residential, office, and retail tower, also designed by Alloy that will contain the affordable units, as well as the rehabilitation of the existing 362 Schermerhorn buildings, is expected to be completed by 2026.
The project was approved through the City's Uniform Land Use Review Procedure in September 2018, a process that reduced the height of the proposed development by about 100 feet – more details on what was approved and negotiated at the link.