'Vision Zero Cannot be a Bumper Sticker, it Has to be a Reality': Officials Hold Vigil for Ernest Askew in Brownsville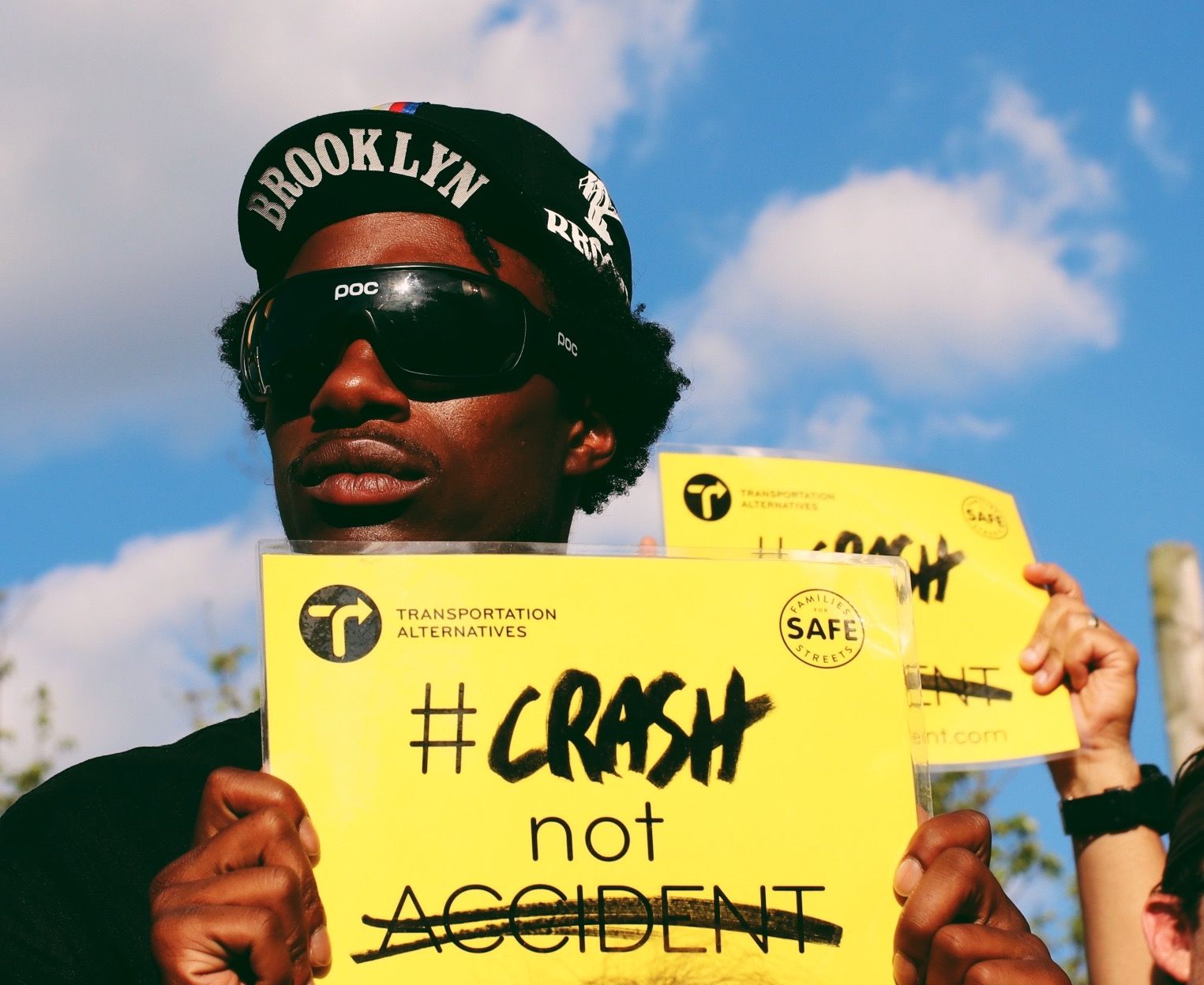 BROWNSVILLE — Local politicians, cycling advocates and family members of the victim of a recent fatal cycling crash gathered Monday to mourn and call on the mayor to improve street design across the city.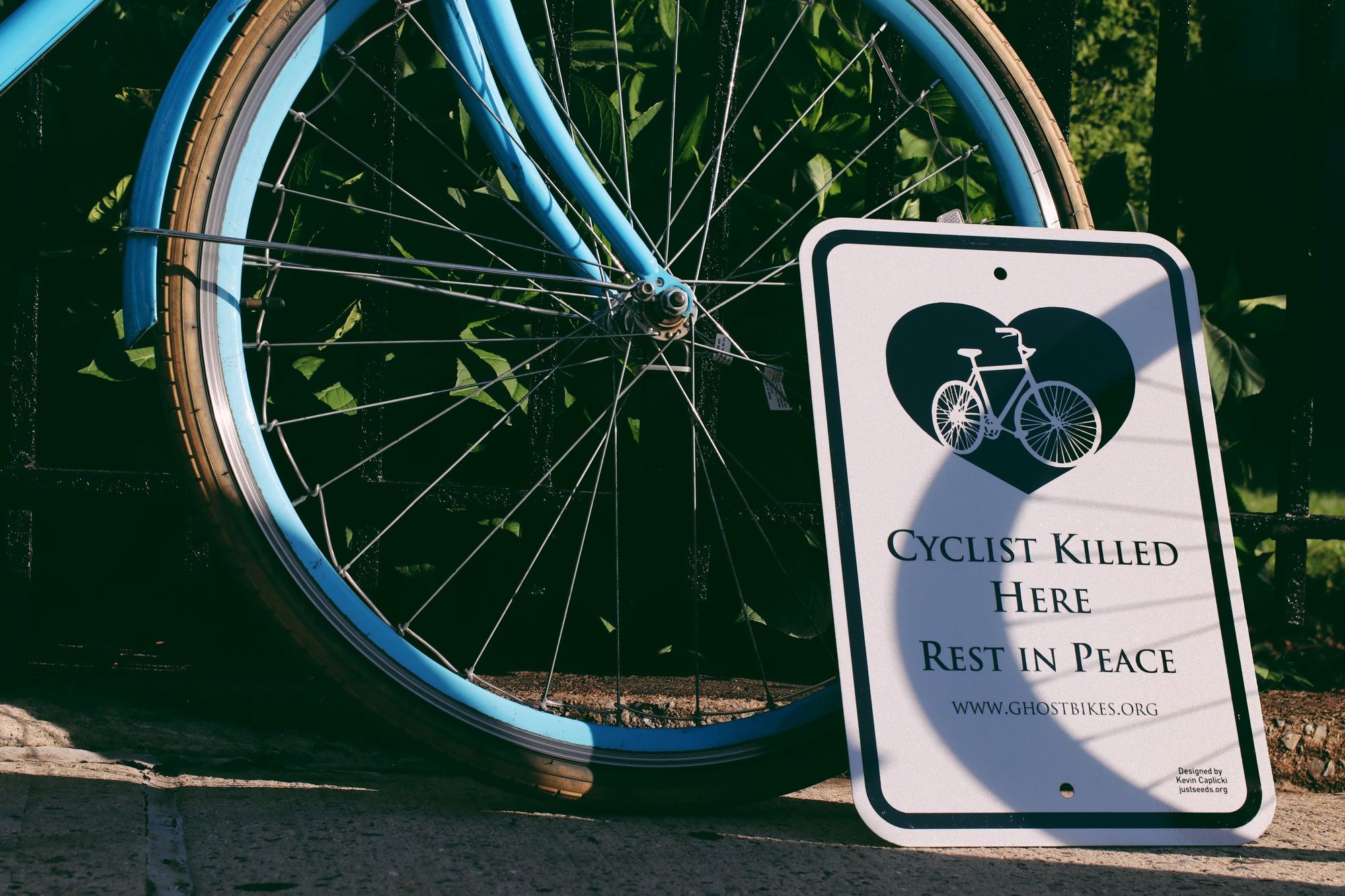 On Thursday, June 27, 54-year-old Ernest Askew was struck and killed by a car in Brownsville when a Hydundai hit him at the intersection of Chester Street and Sutter Avenue. That was the second cyclist death last week. In the first half of 2019, there have been 15 bicycling deaths on the streets of New York City—more than all of 2018.
At the vigil, held where Askew was killed, Borough President Eric Adams said that the 15 cyclist deaths so far this year—10, he noted, have taken place in Brooklyn—is "horrific."
"Vision Zero cannot be a bumper sticker," he said, "it has to be a reality."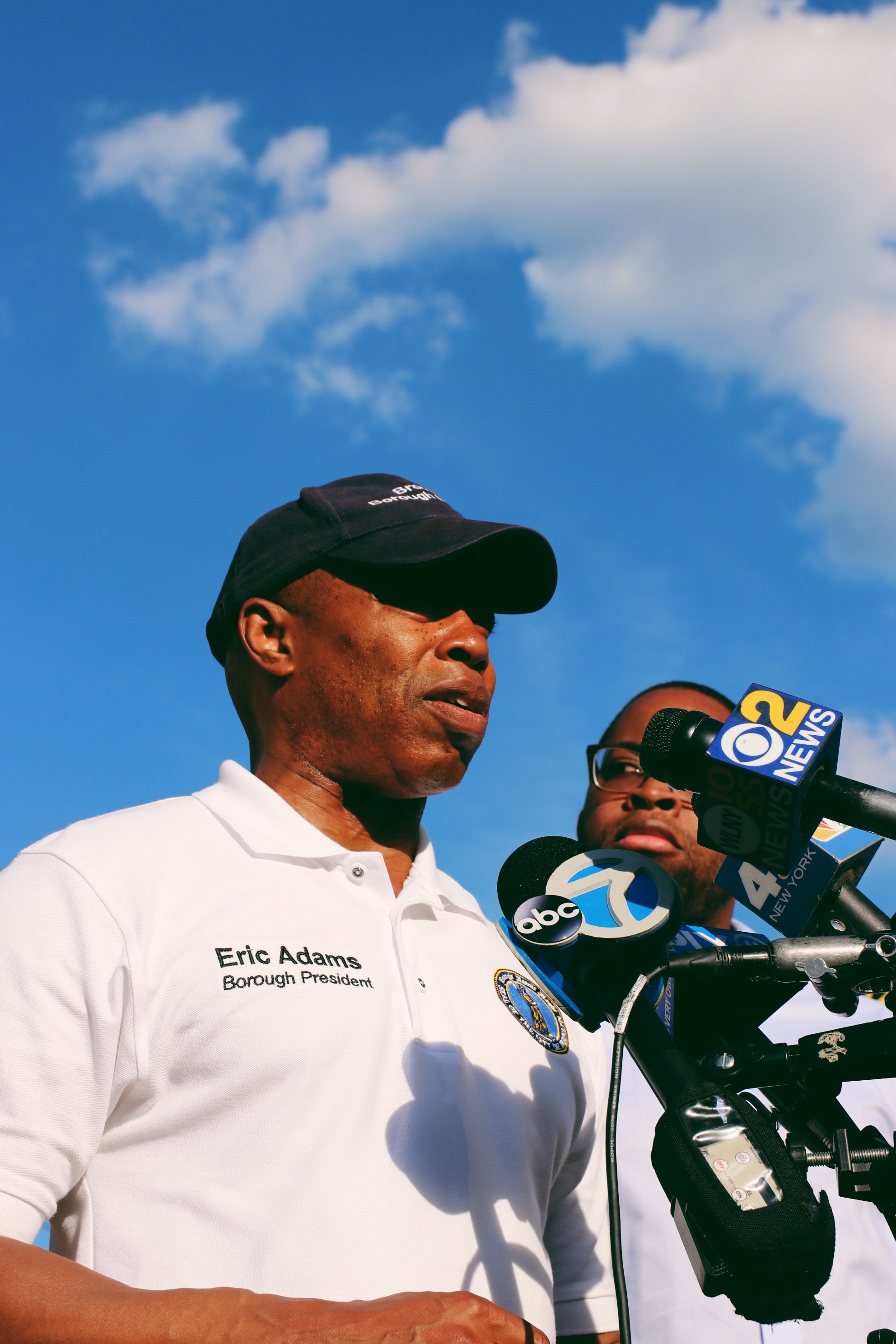 Adams went on to say that, while bike and street safety advocacy is often centered in whiter, more affluent pockets of the city—a phenomenon supported by where bike lanes are installed—people of many different backgrounds bike around New York City and would benefit from street redesigns.
"It is so important that we came out here in Brownsville to see the level of diversity of those who ride bikes," said Adams.
"That conversation cannot only be in Park Slope, it cannot only be in Cobble Hill, it cannot only be in Manhattan," he continued. "Bicycle and bike safety corridors are important and the conversation must be here in Brownsville and East New York at the same time…. Brownsville deserves the same level of attention that other communities have received over the last few years."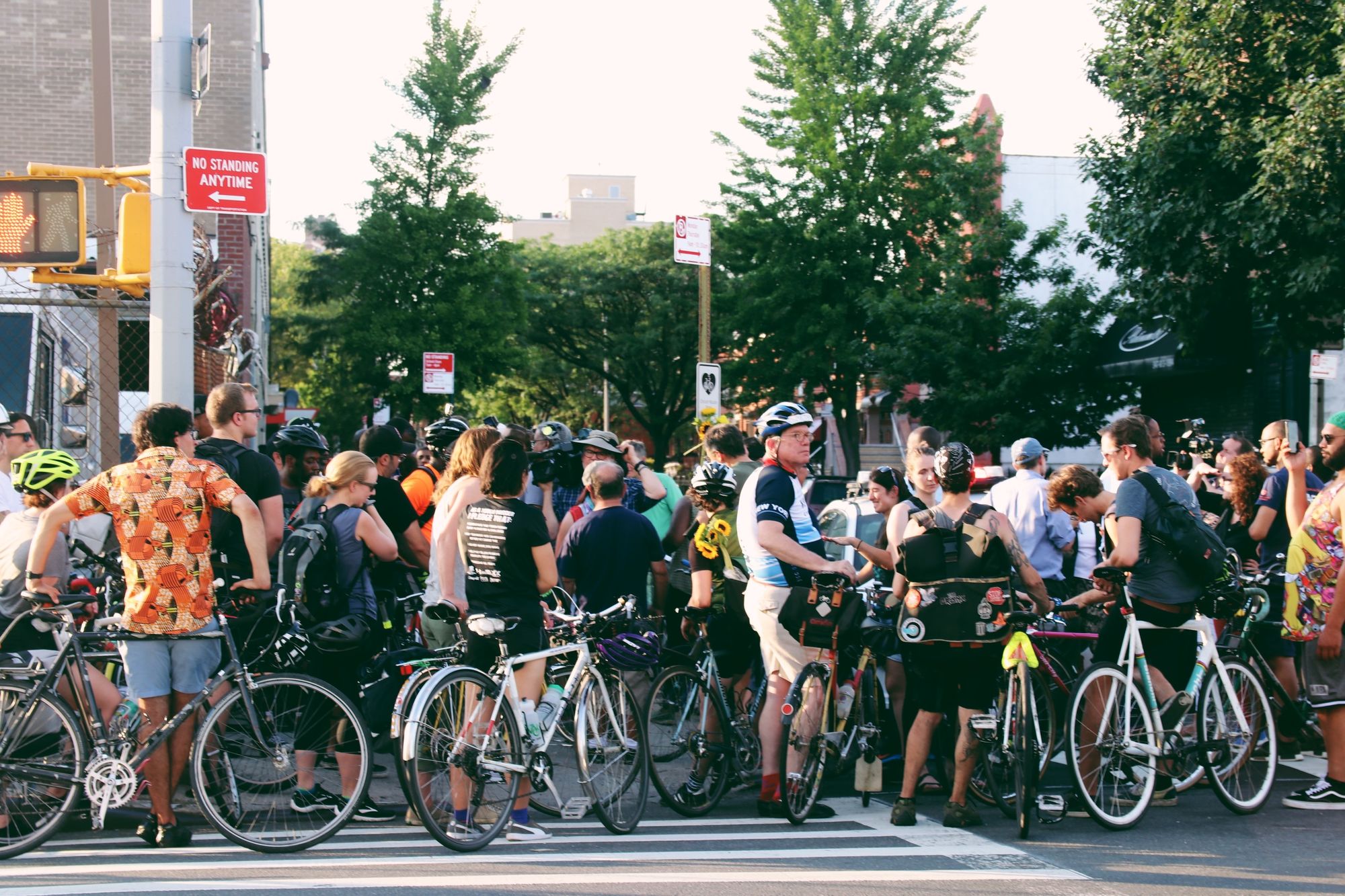 "I would like to say to our mayor … that he needs to pay attention right now, because we're having an epidemic that cannot be explained," said Courtney Williams, CEO of The Brown Bike Girl, an organization that promotes cycling access for people of color. "We don't have world-class facilities on every street to keep every cyclist, every pedestrian safe, and we should."
"This is a very sad day, but we're going to do all that we can to make sure that every single person is safe in the streets of New York, not just people in cars," said Council Member Alicka Ampry-Samuel, who represents Brownsville and nearby neighborhoods.
The speakers on Monday also broadened the topics address beyond the specifics of the recent deaths to a wide-reaching conversation on the discourse and culture about cars, street space allocation and bikes. Too often, street design and enforcement mechanisms favor cars over pedestrians and cyclists, they said.
Hercules Reid, a former City Council candidate, lamented the instinct many have to blame cyclists rather than people who hit them.
"It always seems that people want to blame us for things we haven't done," he said.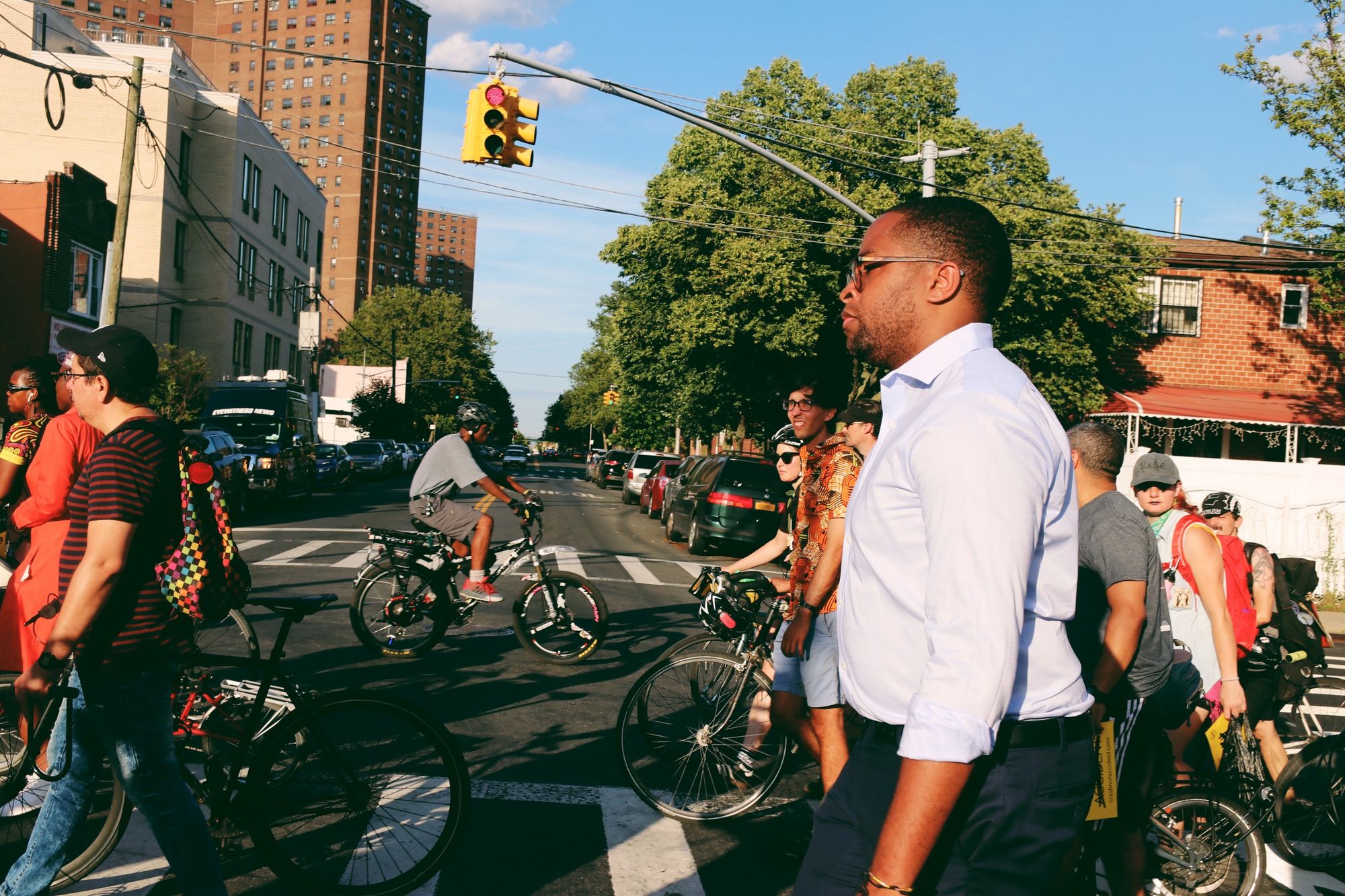 State Senator Zellnor Myrie, whose district includes Brownsville and Crown Heights, said the city has "neglected the people who choose to transport by bicycle."
For Myrie, this is evidence of "the built-in racism and classism that is our transportation system as it exists right now."
"You cannot drive a 2,000 pound piece of metal with impunity in the city," he said, adding that he wants to make sure everyone is protected in the city, including in places like Brownsville.
Following the press conference, the attendees who had bikes with them hoisted them in the air and crossed the street to the corner where Askew was hit to put up a plaque with his name on it.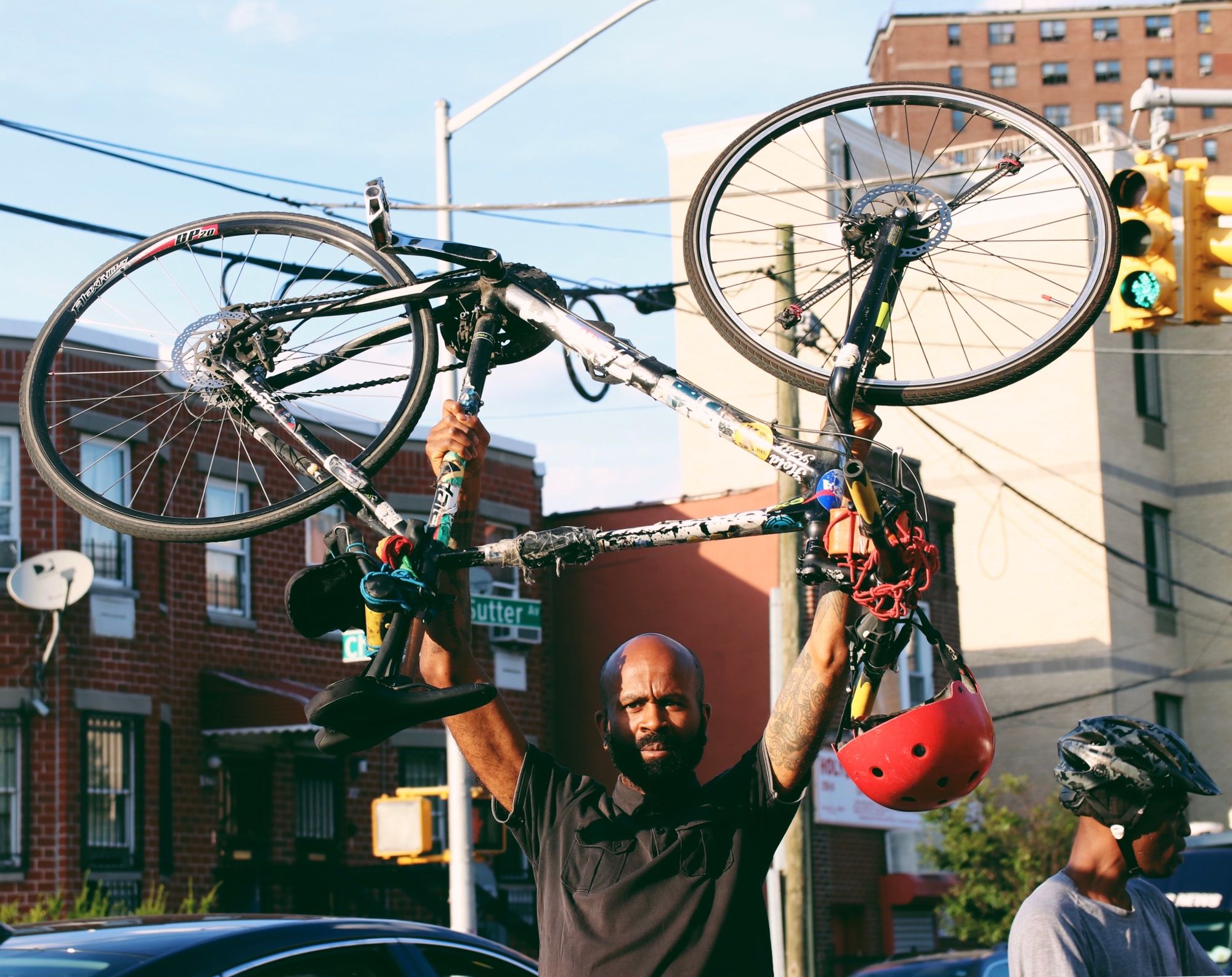 There, Melvin Askew Jr., Ernest's oldest brother, blamed reckless driving on his brother's death
"It's about distracted driving," he told reporters. "It's about not paying attention."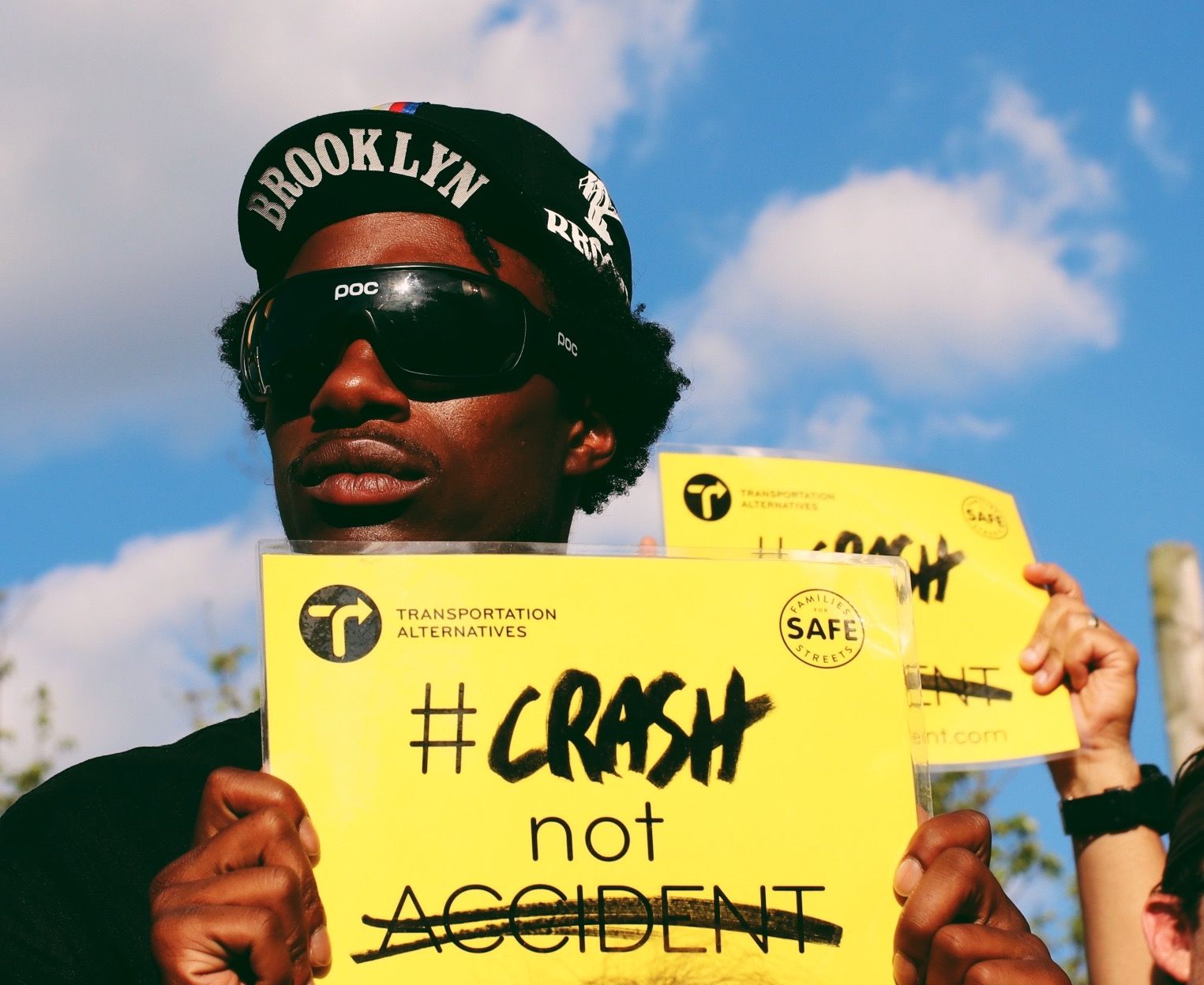 On Monday, Mayor Bill de Blasio released a statement responding to the spate of cyclist deaths.
"We are seeing a dangerous surge in cyclist deaths on our streets, and we are taking action. I have directed the NYPD to immediately launch a major enforcement action that will encompass every precinct and crack down on dangerous driving behavior like parking in bike lanes," he said. "No loss of life on our streets is acceptable. Last year was the safest year on record—and we have to keep pushing the envelope and increasing our efforts until we achieve Vision Zero."