Brooklyn's Old Paramount Theatre Is New Again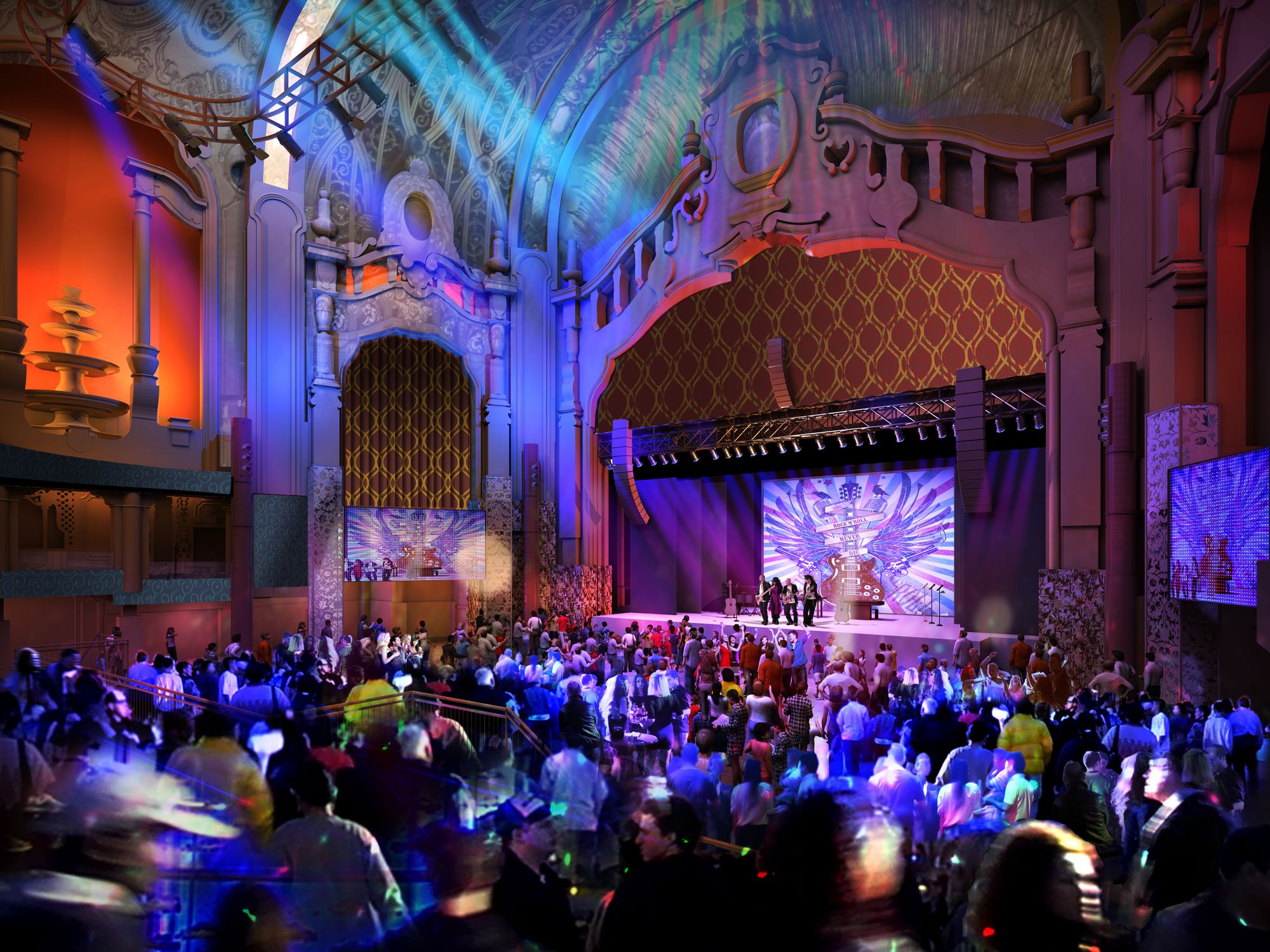 DOWNTOWN BROOKLYN – As gentrification continues to steamroll through Downtown Brooklyn, one new project stands out as a crowd-pleaser with little controversy, the restoration of the old Paramount Theatre at Flatbush and Dekalb.
BSE Global (formerly Brooklyn Sports & Entertainment), which runs the nearby Barclays Center, chose the summer solstice to host a ceremonial groundbreaking event for the $50 million renovation announced in 2015. The restoration, led by BSE Global along with H3 Hardy Collaboration Architecture and Shawmut Construction, is scheduled to be completed in 2019.
Brooklyn Borough President Eric Adams established an optimistic mood at the ceremony, saying "There's only two types of Americans, those who live in Brooklyn and those who wish they could," while praising BSE Global's CEO Brett Yormark as "the Michael Jordan" of "bringing entertainment and sports to this borough."
The former Long Island University (LIU) gymnasium, which once hosted the LIU Blackbirds and even the short-lived Brooklyn Kings, is part of Yormark's strategic vision for BSE Global. While the Barclays Center hosts major musical acts along with the Nets, he says the restored Paramount will give BSE Global "the ability to connect with artists early and often in their careers. Rising superstars will establish themselves playing in this room while growing towards performing on the big stage down the street at Barclay's Center."
Along with creating an estimated 200 construction jobs during the next two years, the LIU venue provides a unique opportunity for the university. LIU President Kim Cline announced a plan to involve LIU students in managing the theater alongside BSE Global once it opens.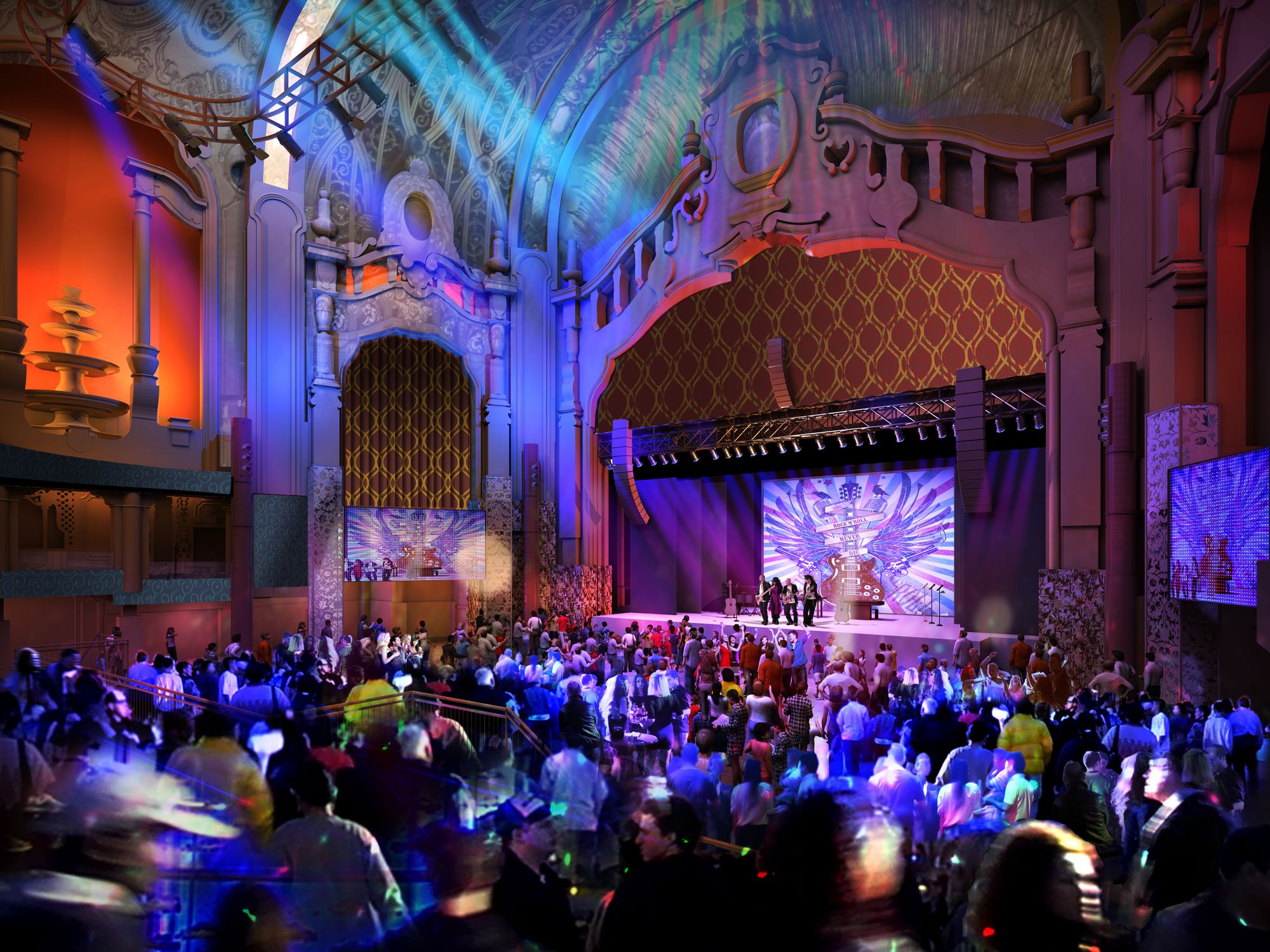 The groundbreaking proves that the story is not yet over for this landmark. For 90 years the ornate, late Baroque-style venue has adapted to the constantly changing landscape of Brooklyn. Originally a 4/26 Wurlitzer-equipped movie palace built by Paramount Pictures, the theater opened on November 24, 1928—the same month Herbert Hoover was elected—in a booming Brooklyn dotted with theaters built for a growing movie audience.
As with any boom, competition was tough, and the nearby Fox Theatre (at Nevins and Flatbush) had a three-month head start, 104 additional seats, and its own Wurlitzer that boasted 37 ranks. These classic movie palaces survived for decades by also hosting live music, which at the Paramount included rock 'n' roll greats such as Chuck Berry and Buddy Holly, as well as jazz legends Ella Fitzgerald and Miles Davis. By the late 1960s, both the Paramount and the Fox were closed. The Paramount survived under LIU ownership as a converted gymnasium while the Fox was completely demolished by 1971.
In a climate of frequent division as the old Brooklyn neighborhood gives rise to the new, the Paramount Theater is a survivor from another era that has somehow managed to find a home in 21st-century Brooklyn.