Peek At Renderings Of The Impending Historic Paramount Theater Restoration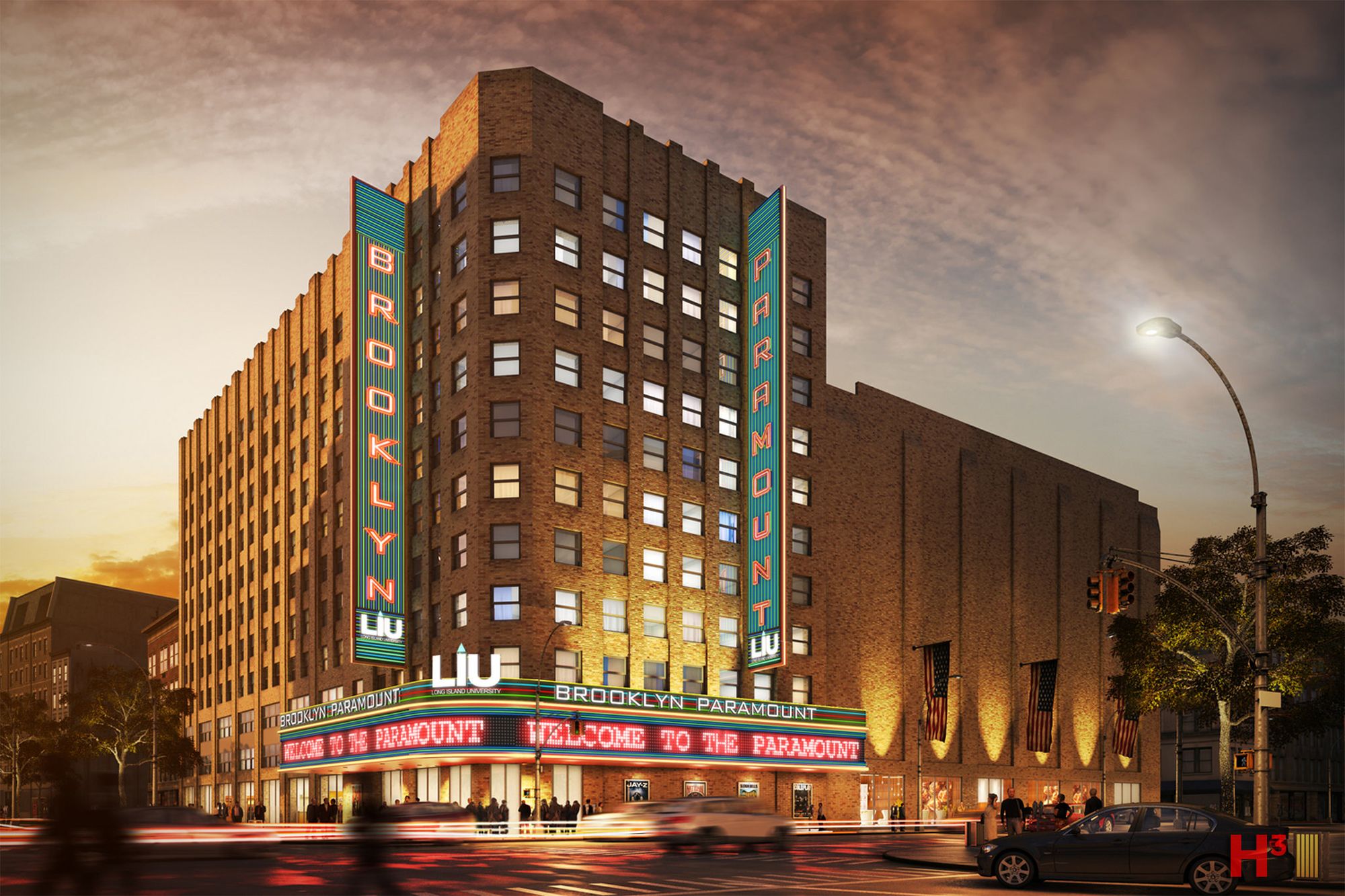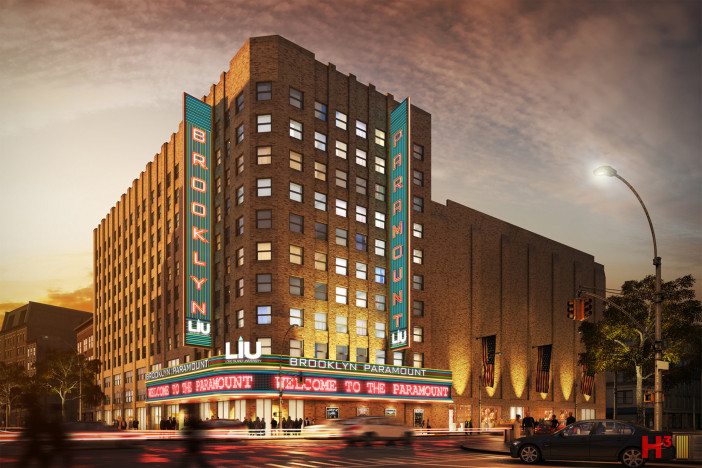 As reported back in early February, the historic Brooklyn Paramount Theatre (at Flatbush and DeKalb Avenues) will again host big-time entertainment acts thanks to a new partnership between its current owners, Long Island University (LIU), and Barclays Center developer Bruce Ratner.
Now more details — and renderings! — are emerging about the project. The most notable update is that the space will undergo a $50 million, two-year renovation/restoration that Ratner boasts will "restore the iconic venue to its rightful splendor" and also expand the capacity of the space to fit up to 3,500 people.
The newly restored theater will also have a new name: LIU Paramount Theater. It is scheduled to reopen in 2018. .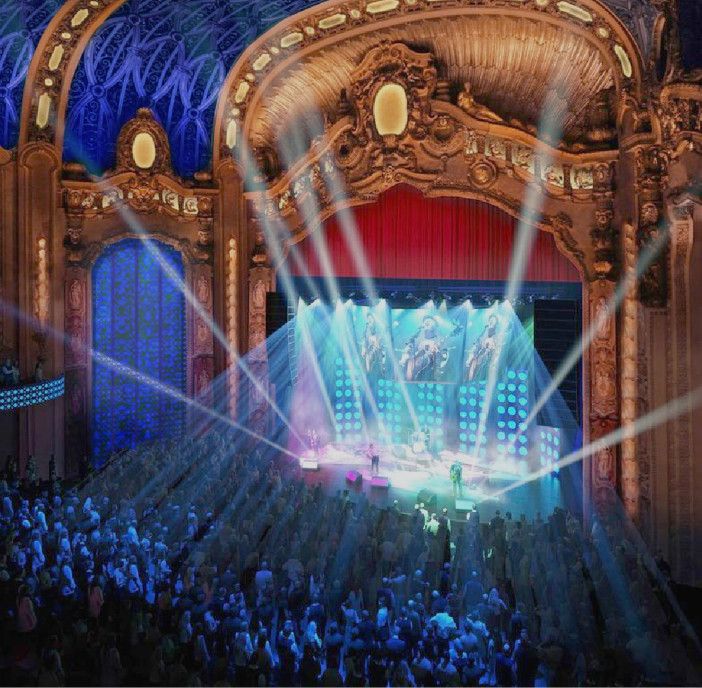 The restoration project is being run by Paramount Events Center (PEC) — a new group formed expressly for this project and helmed by Ratner and Onexim Sports and Entertainment.
As first reported by Billboard, the deal will allow PEC to bring a mix of music, comedy, boxing and other events that feature "emerging artists" to the 86-year-old space — built in 1928 as a movie palace — which once welcomed rock and roll and jazz greats the likes of Buddy Holly, Chuck Berry, Ella Fitzgerald, and Frank Sinatra.
Back in February, LIU President Kimberly Cline described the partnership as a way to honor LIU's commitment "to delivering a unique education that combines rigor in the classroom with engagement beyond our walls." That engagement will include part-time job opportunities for LIU students.