Brooklyn Women's Exchange: Selling Handcrafted Wares For 165 Years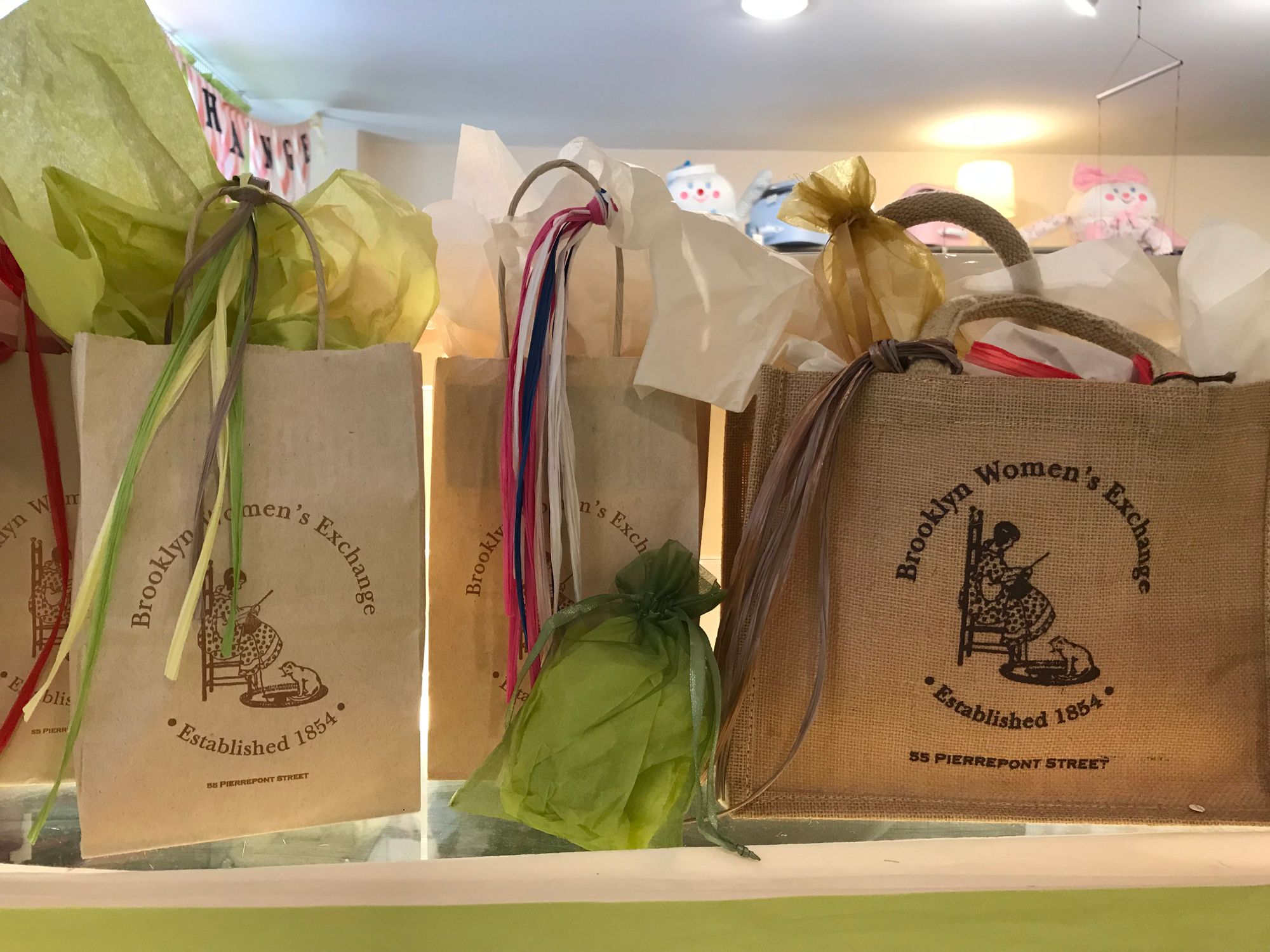 BROOKLYN HEIGHTS – This fall, the Brooklyn Women's Exchange will celebrate 165 years of helping hundreds of independent crafters sell their products in Brooklyn.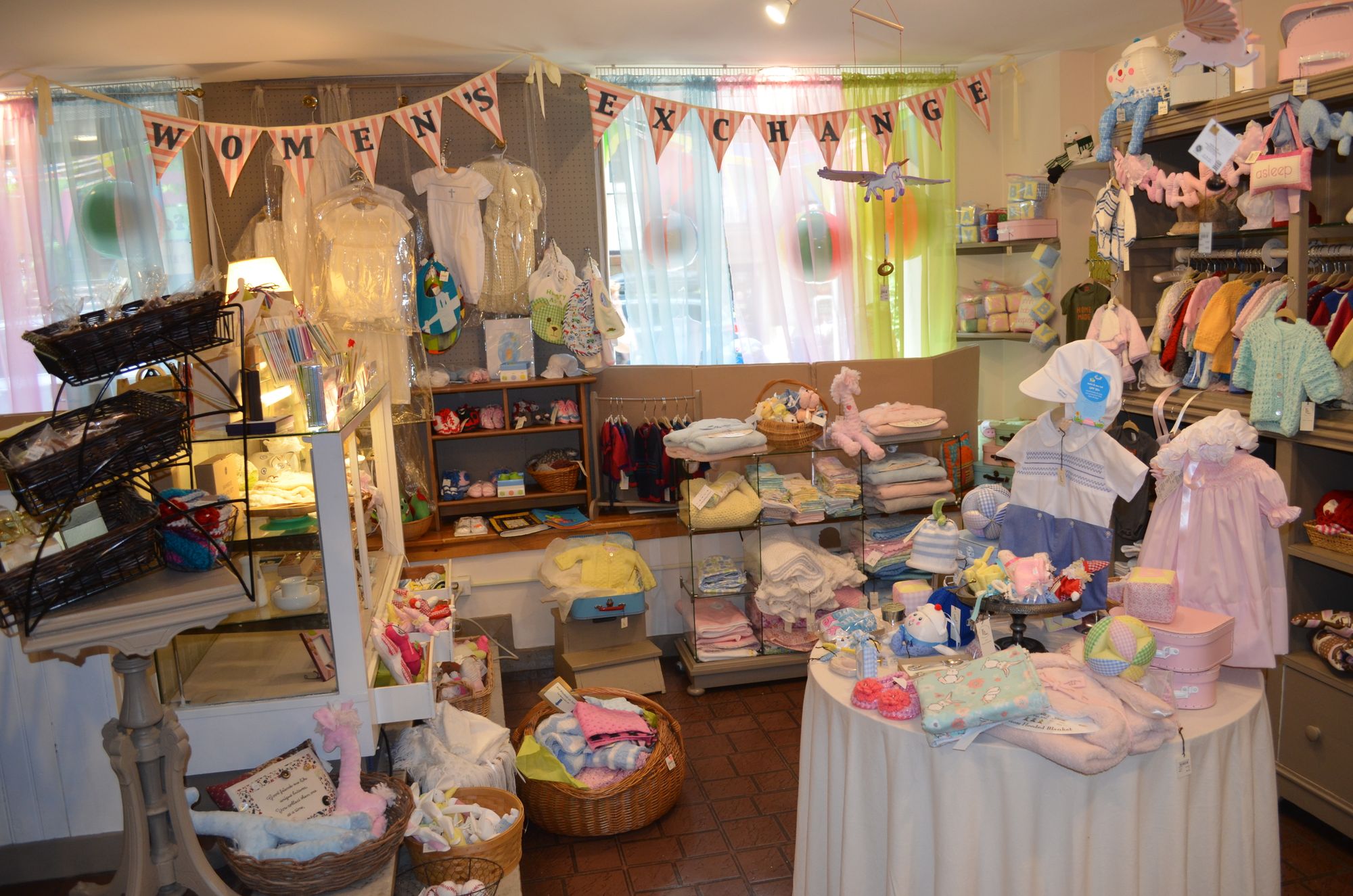 Founded in 1854, the non-profit volunteer-run shop was part of the nationwide Women's Exchange Movement which started in 1832 to provide women with outlets to sell their homemade goods on consignment. The exchanges were a way to help "women who needed a way to make money outside of the home," explained Emily Everhart, a member of the Brooklyn Women's Exchange.
Following the Civil War, the movement spread across the country. "At their height, basically every major city had an exchange," Everhart noted. "It's always been a way for people to support themselves."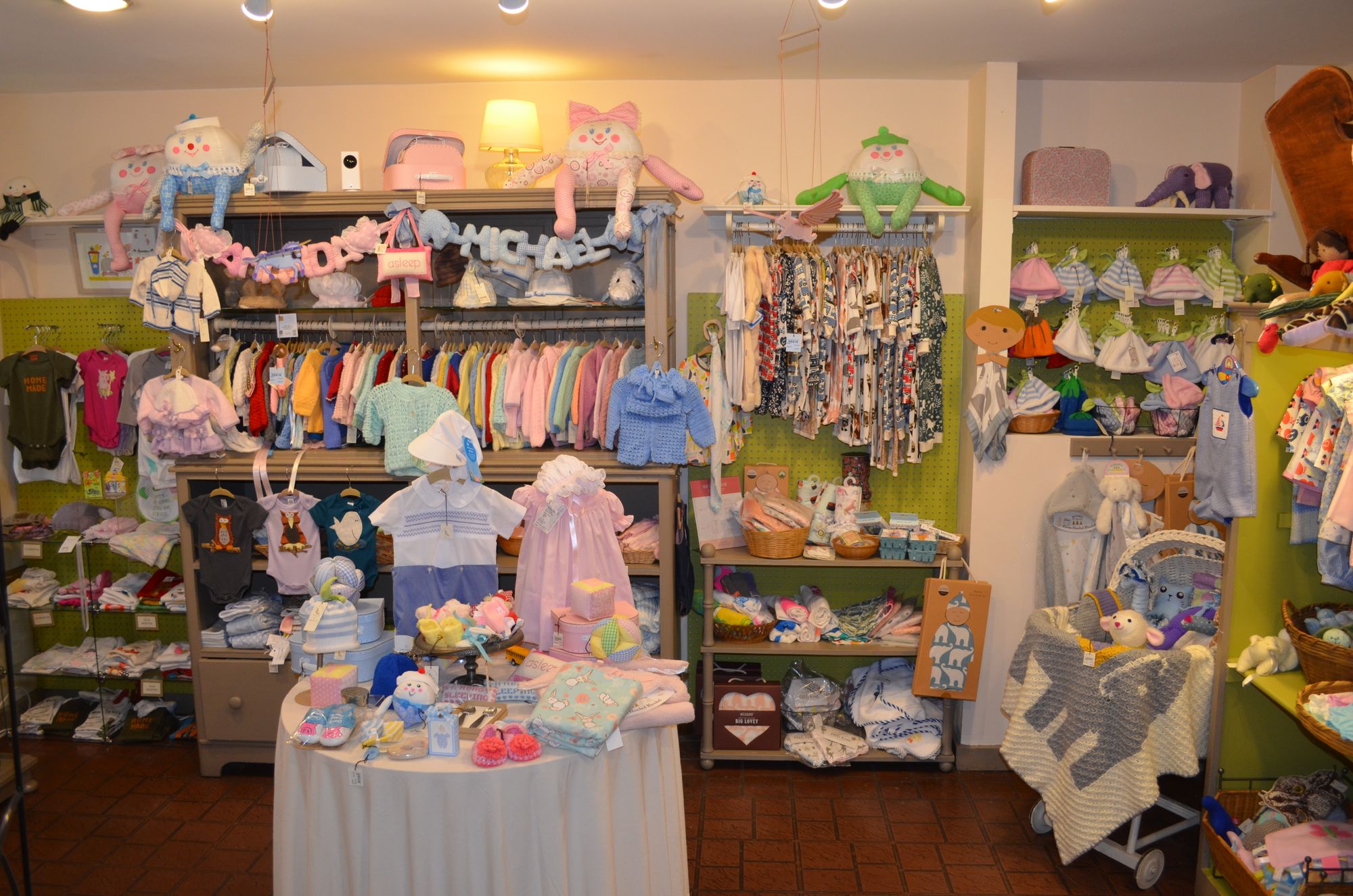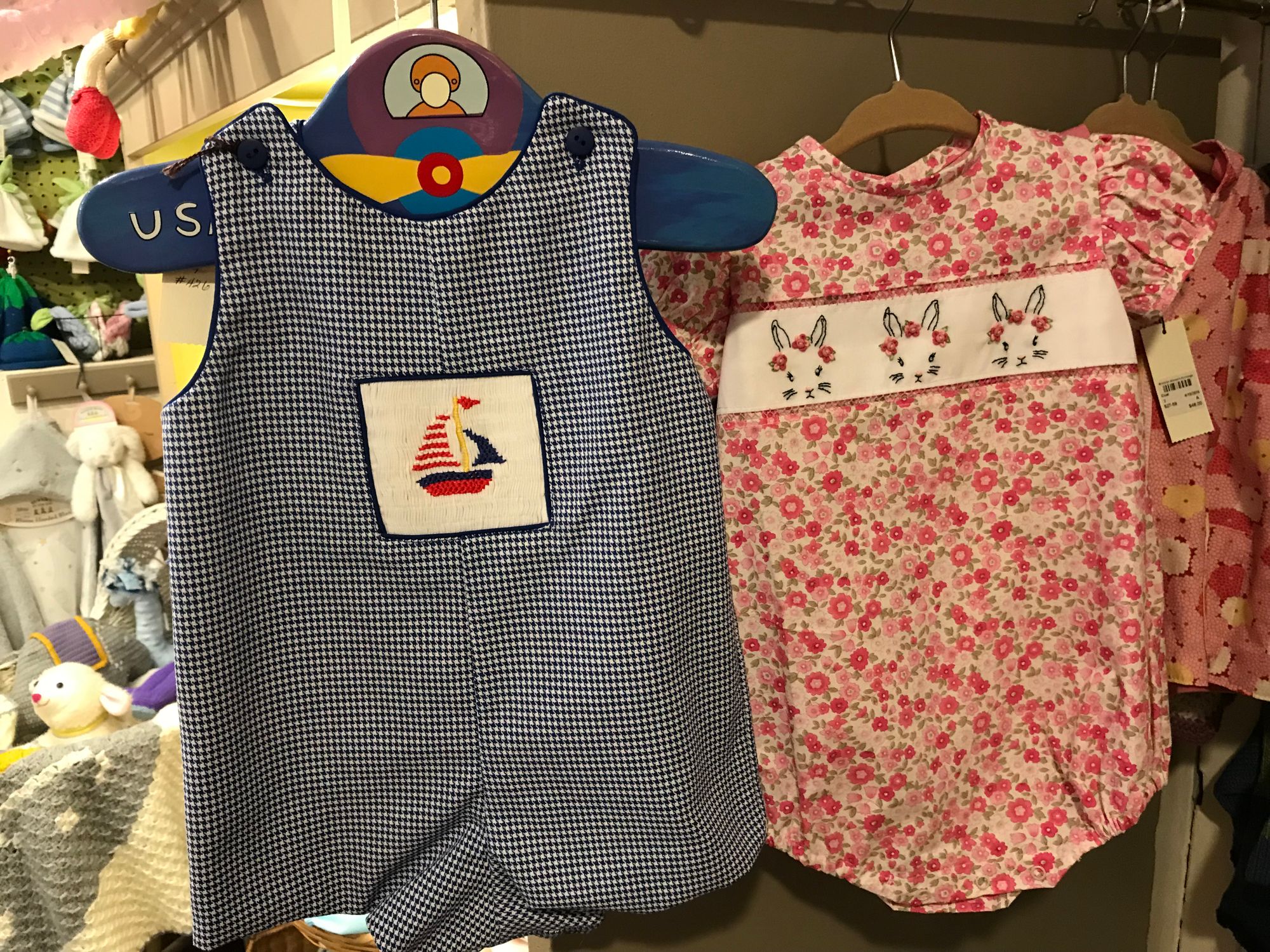 The Brooklyn exchange has been based in Brooklyn Heights for all of its 165 years, starting off in small storefronts, then moving to 76 Montague Street (currently home to the Brooklyn Cat Cafe) for several decades, before settling into its current home at 55 Pierrepont Place 40 years ago. "We've never crossed Court Street, Cadman Plaza, or Atlantic Avenue," Everhart said.
The Brooklyn Women's Exchange is run by approximately 50 volunteers and one paid  shop manager. The meticulously merchandised shop offers an array of gift items handcrafted by hundreds of artisans and includes housewares, infant and children's clothing, toys, jewelry, greeting cards, Brooklyn merchandise, and much more. The few items offered that are not handmade (some food items) are produced by local small businesses. Prices range from a 50-cent piece of caramel to a $200 painting.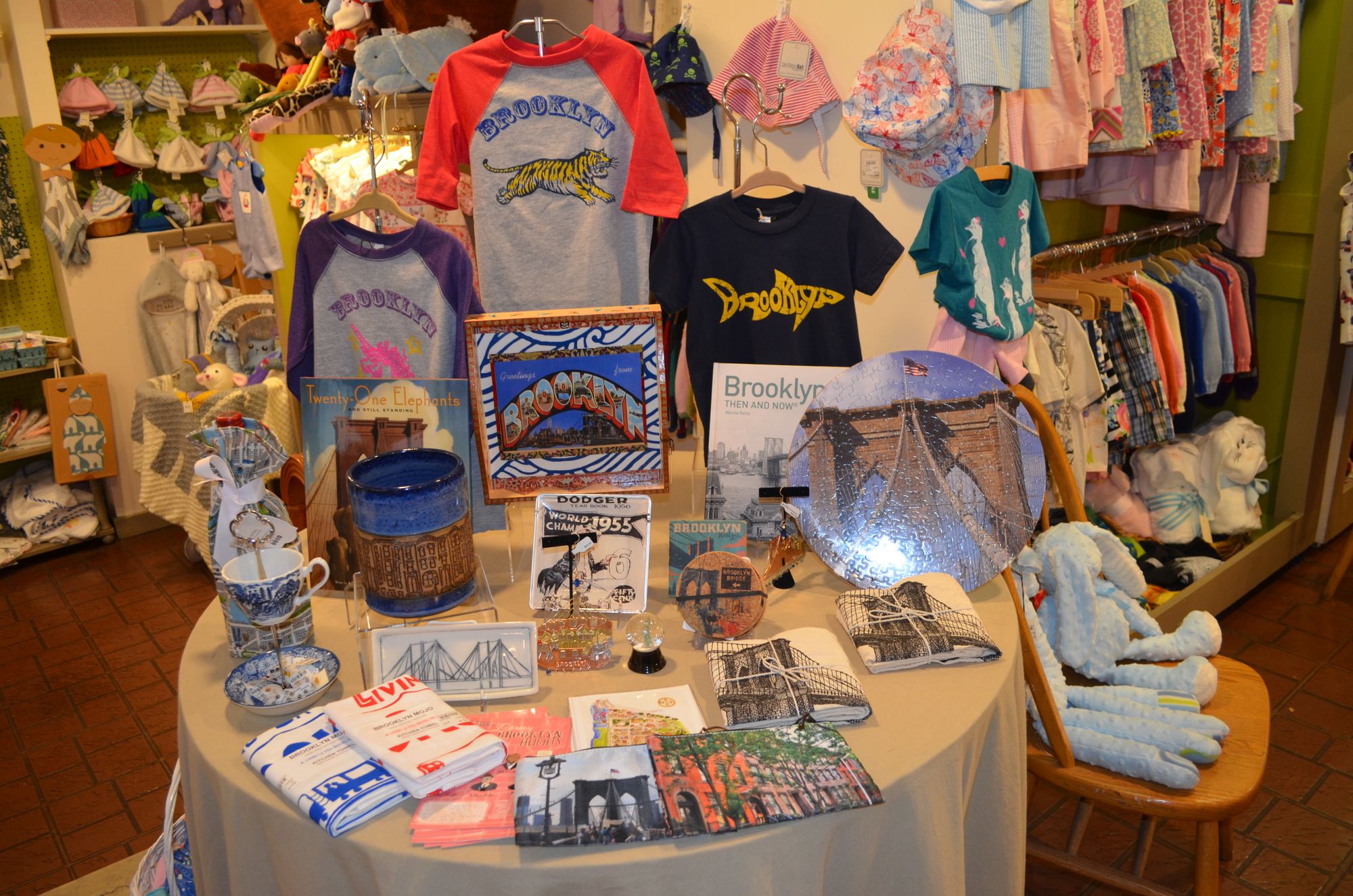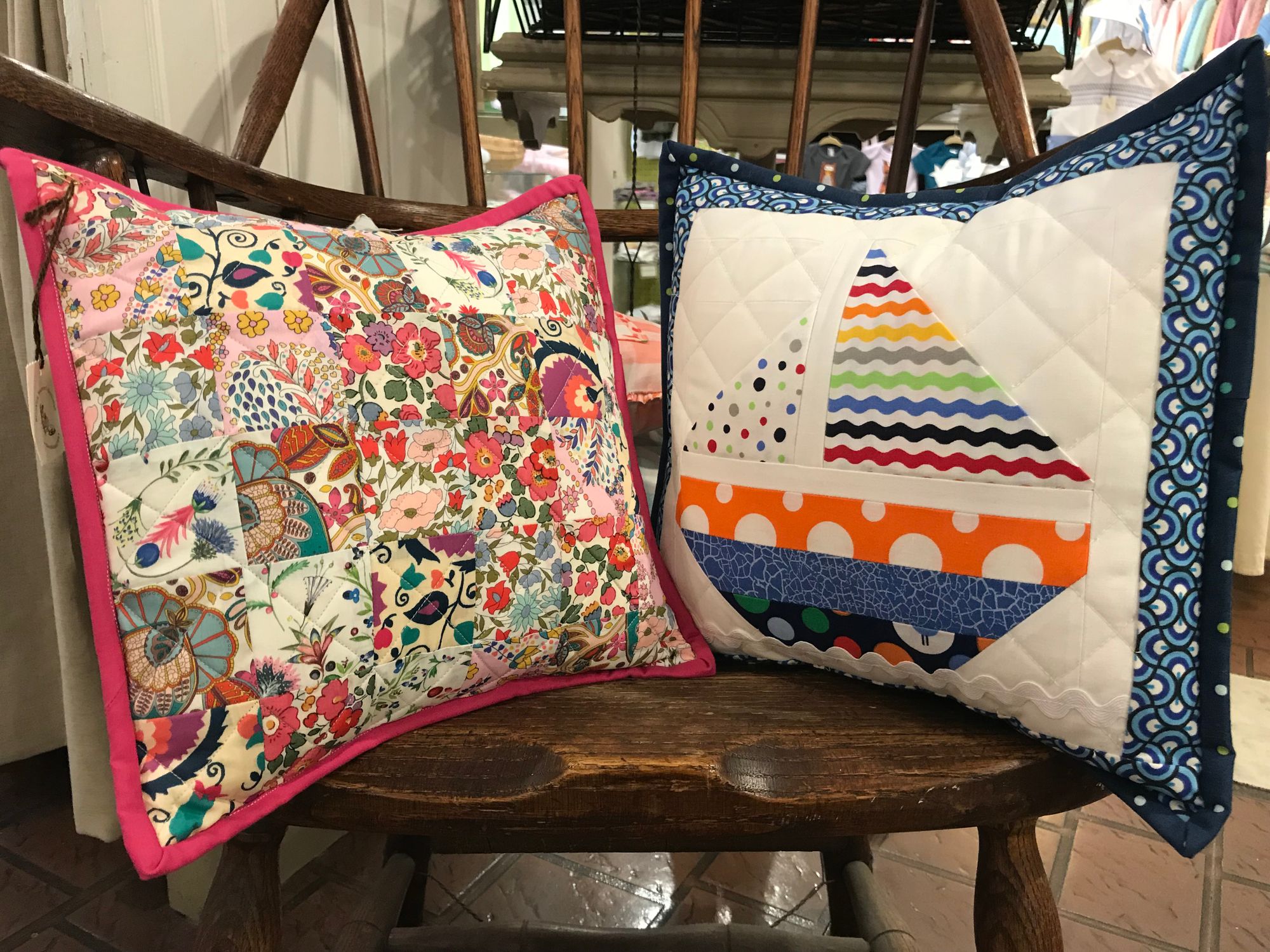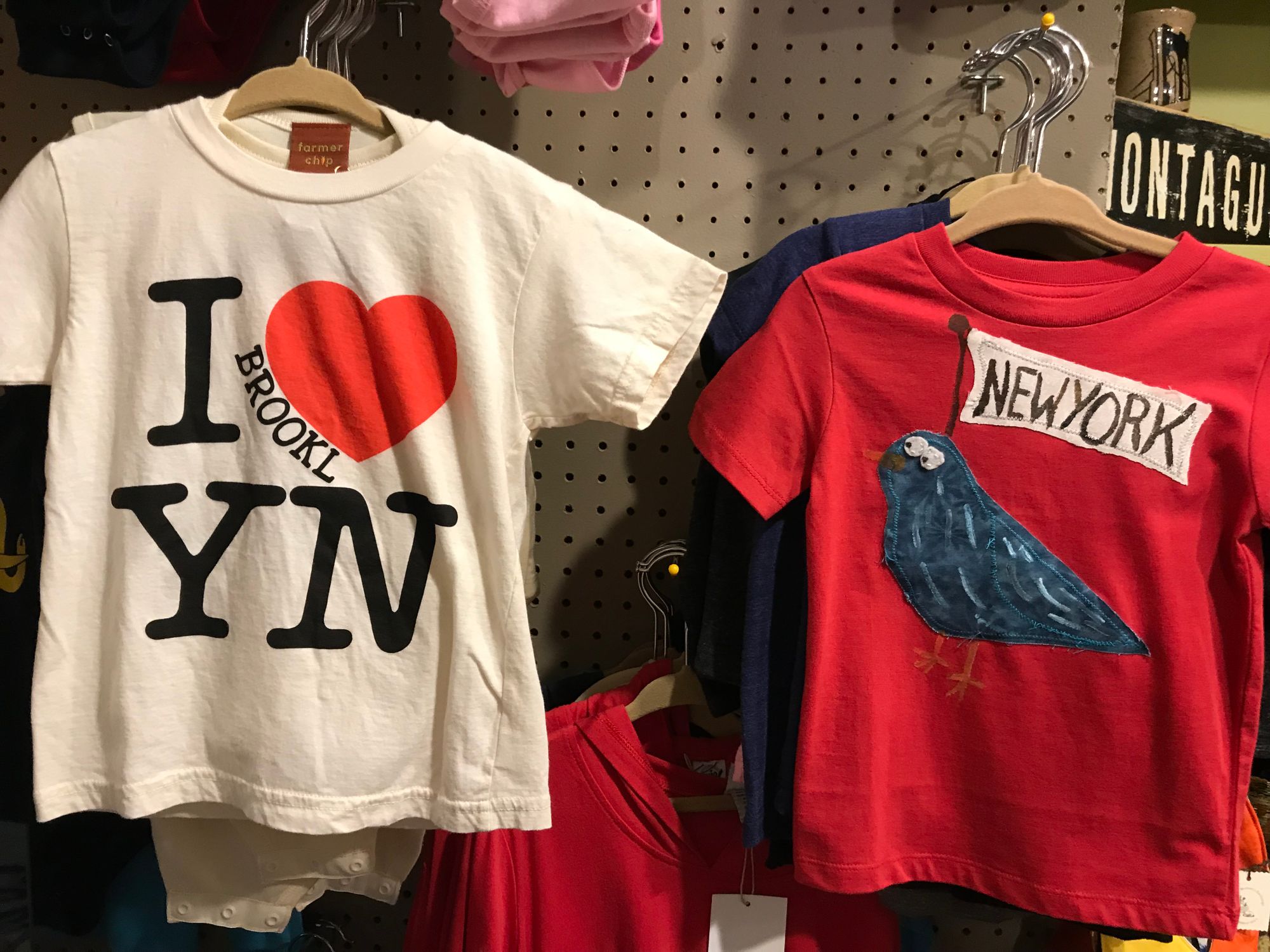 The crafters they work with come from diverse backgrounds and range in age from 16 to 90, according to Everhart, and include many who are housebound, elderly, or disabled. While they come from all across the country, more than half of the artisans are in the Tri-State area, with many based in Brooklyn. The exchange's merchandise committee discovers the crafters on Etsy or at craft fairs, gift shows, and flea markets. Artisans can also send in items for the committee's consideration. Artisans receive 70% of each sale of their merchandise.
Like the crafters, the volunteers at the Brooklyn Women's Exchange are also diverse, though as Everhart pointed out, they are all women. While men are welcome to work at the shop, the exchange does not have any male volunteers. Ranging in age from 30 to 80, and hailing from various Brooklyn neighborhoods as well as from Manhattan, the volunteers include lawyers, bankers, marketing professionals, stay-at-home moms, and more. "It's such an amazing community and everybody brings something new," Everhart said. Volunteers must be available to work two shifts per month. Everhart has been a member of the exchange since 2012.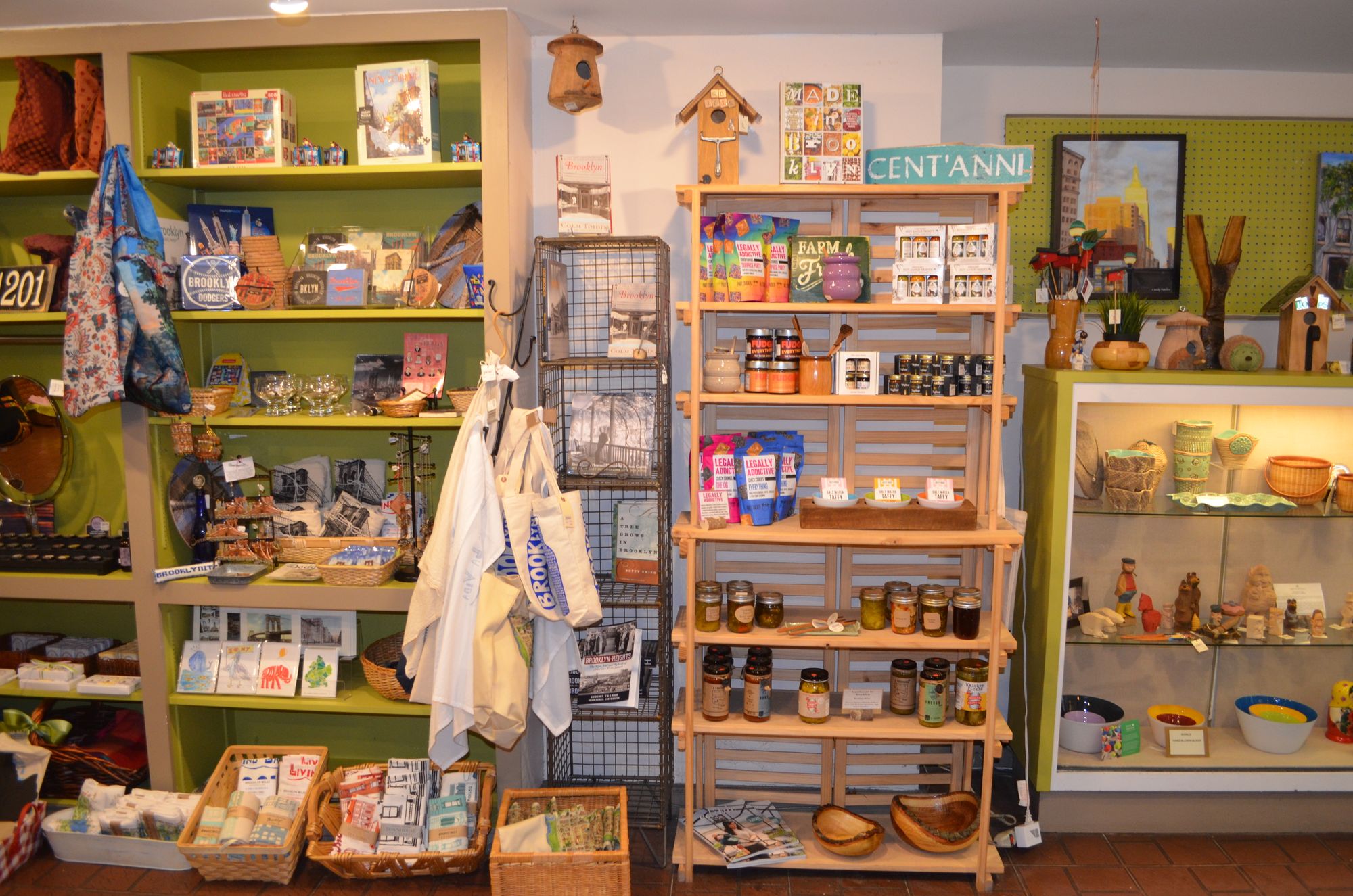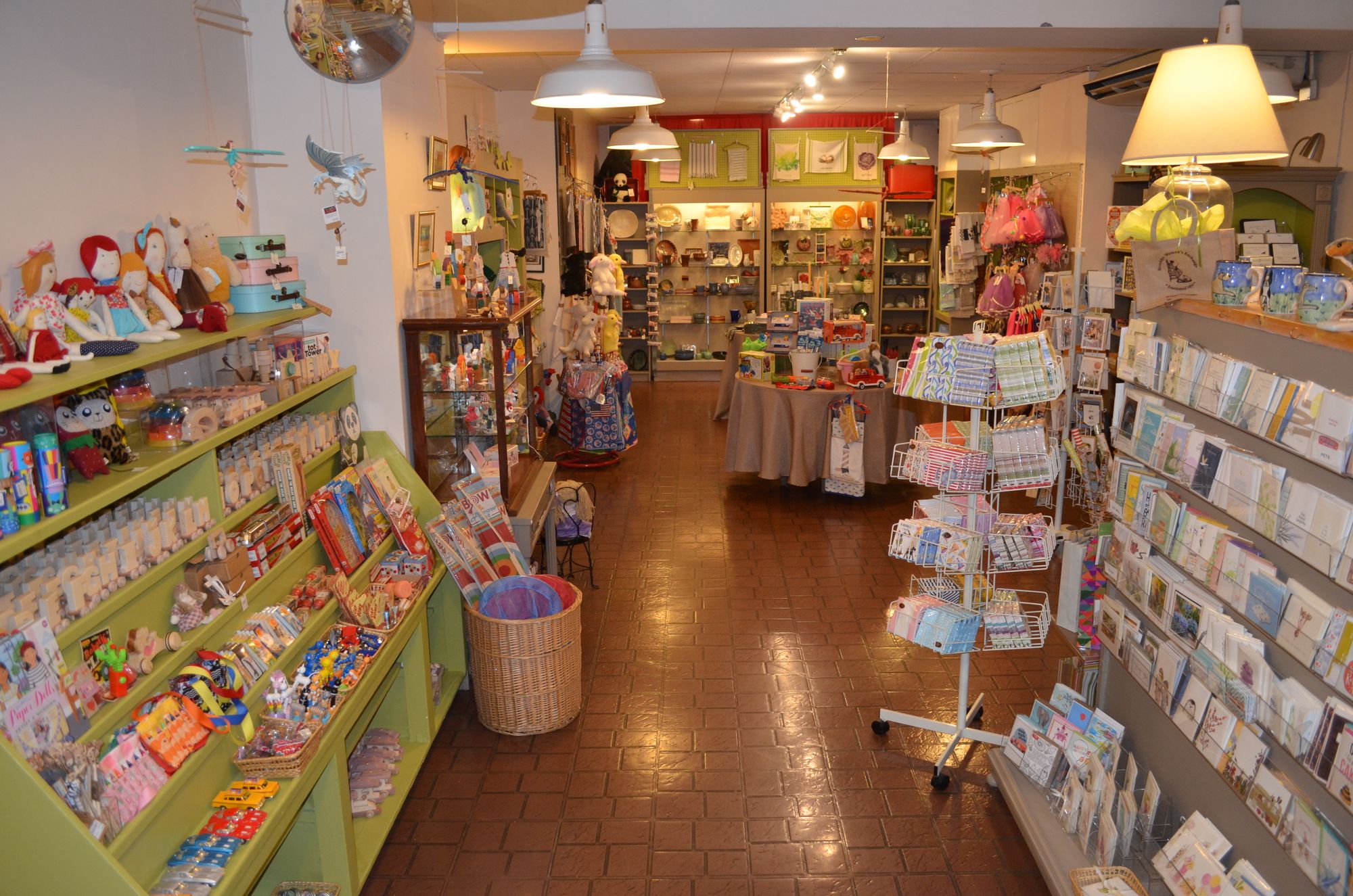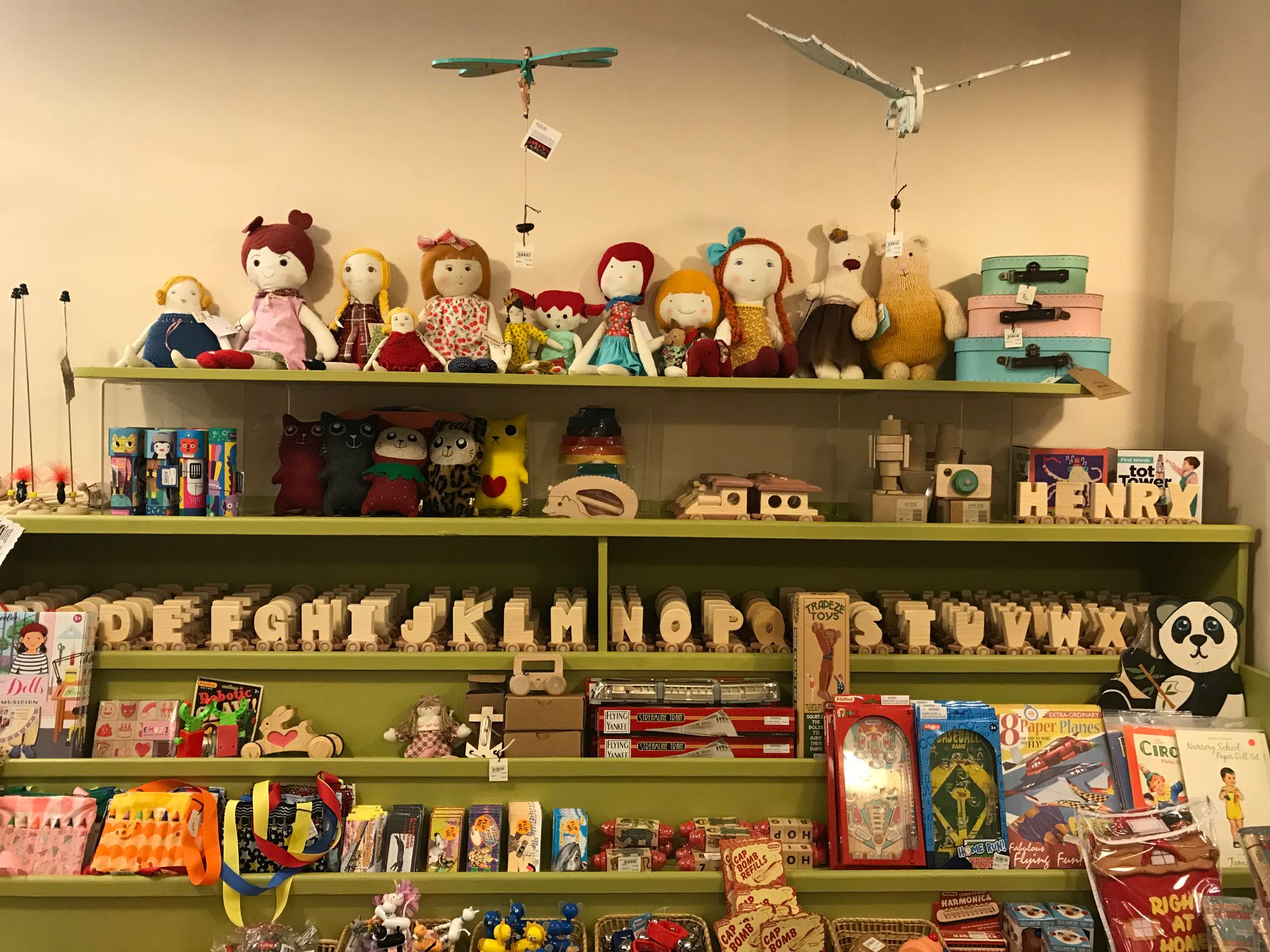 The Brooklyn Women's Exchange offers various events throughout the year, including sidewalk craft fairs, demonstrations by some of their artisans, and crafting activities for kids. Twice a year, they have artist Debbie O'Connor come in to create hand-cut silhouette portraits for customers.
For their big anniversary, the exchange is planning a "big party in the fall," said Everhart, where they'll invite their crafters, customers, past and present members, and neighbors to the shop to celebrate.
"Everybody here takes such pride and ownership in it," said Everhart. "We are attracted to this place because it has this spirit of togetherness…and there's a real sense of community, not only with the artisans, but also among the membership. We are all very close. We all work hard. We all love this place and want it to keep going for another 165 years."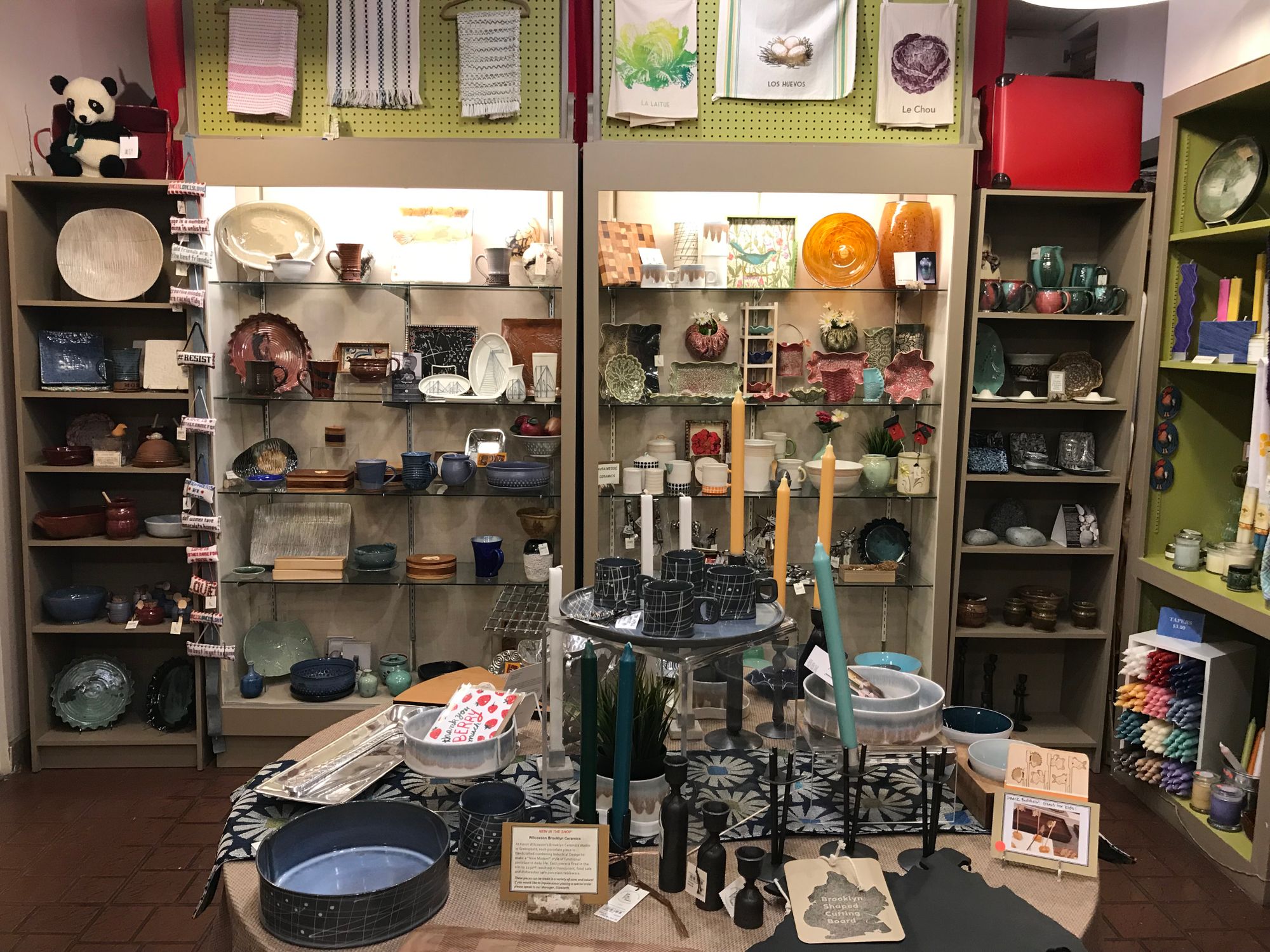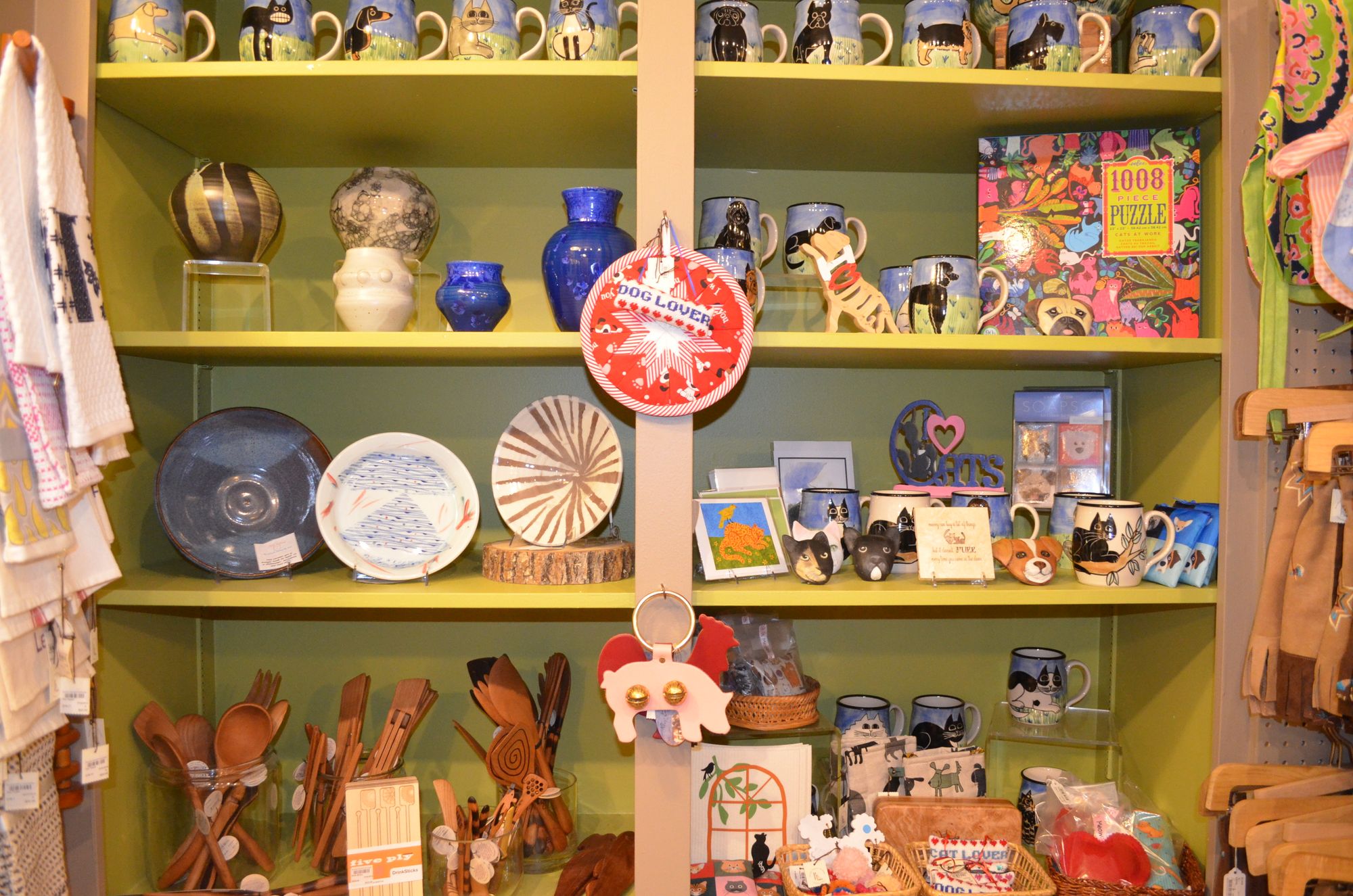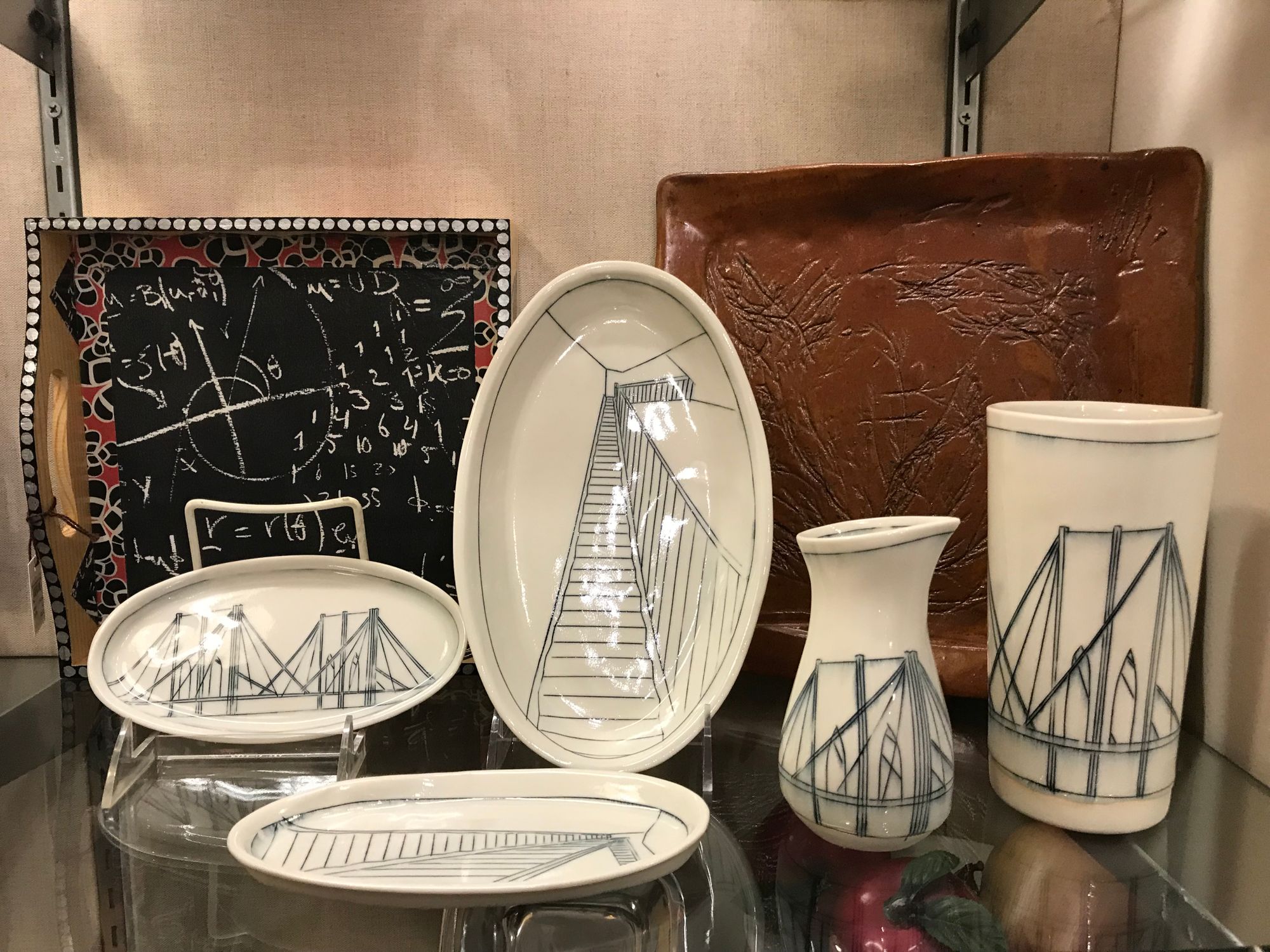 For the first time, the Brooklyn Women's Exchange will be open during the months of July and August. With many members staying in Brooklyn this summer, Everhart said they saw an opportunity to offer summer hours. The special hours for July and August are Tuesday through Saturday from 12pm to 5pm. The store will be closed August 24 through September 6.
Brooklyn Women's Exchange
55 Pierrepont Street (between Hicks & Henry Streets), Brooklyn Heights