A Purr-fect New Home For Brooklyn Cat Cafe
BROOKLYN HEIGHTS – The borough's first feline cafe, Brooklyn Cat Cafe, held an official grand opening on Wednesday at its new home at 76 Montague Street.
Having moved in December into the landmarked building that previously housed Friend of a Farmer restaurant, the new Brooklyn Cat Cafe is the cat's meow!
The original cat cafe opened in May 2016 in a 700-square-foot storefront at 149 Atlantic Avenue. Operated by Brooklyn Bridge Animal Welfare Coalition (BBAWC), a non-profit animal rescue organization, the volunteer-run Brooklyn Cat Cafe works to save cats and find them homes, educate animal lovers, and offer resources to animal rescuers.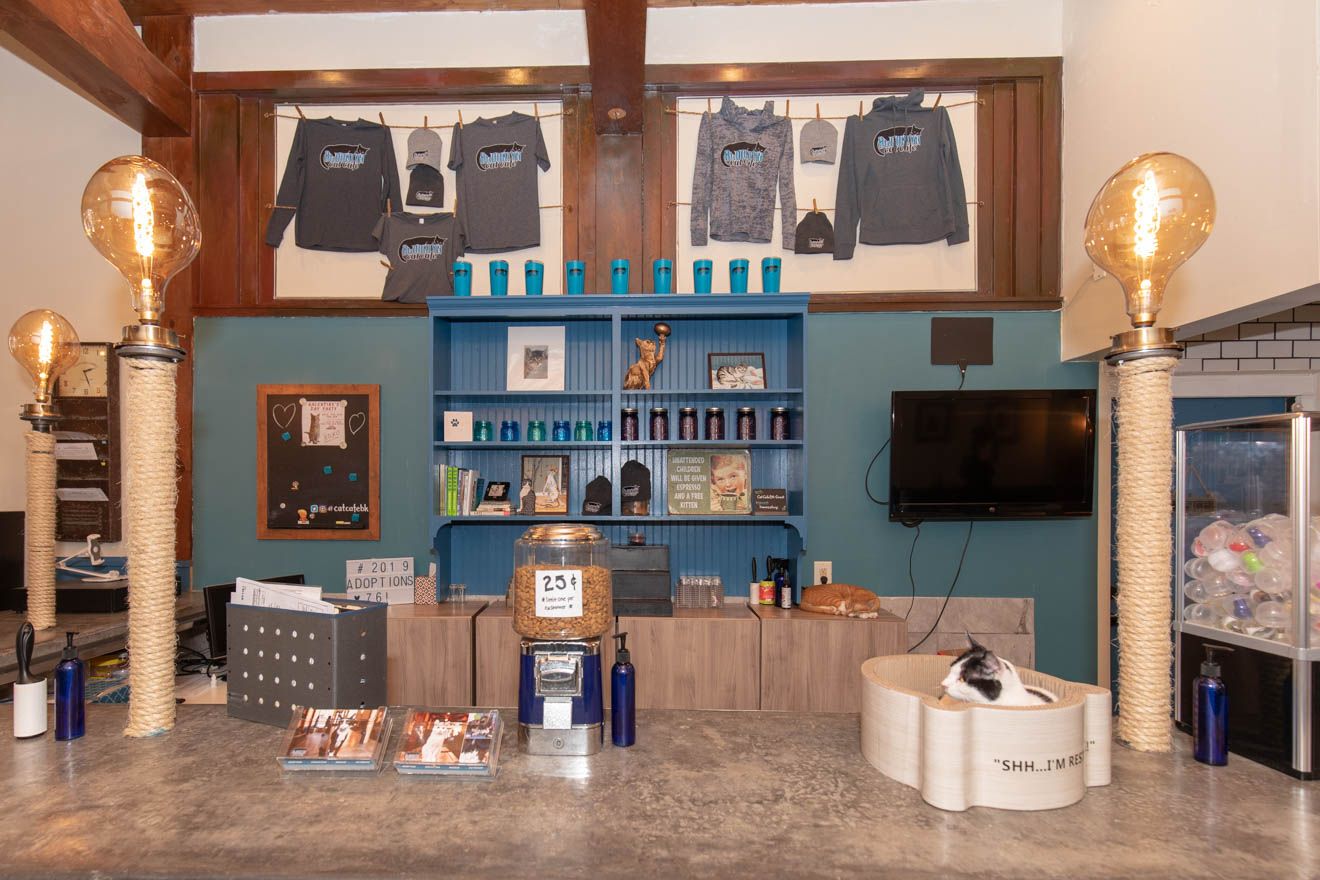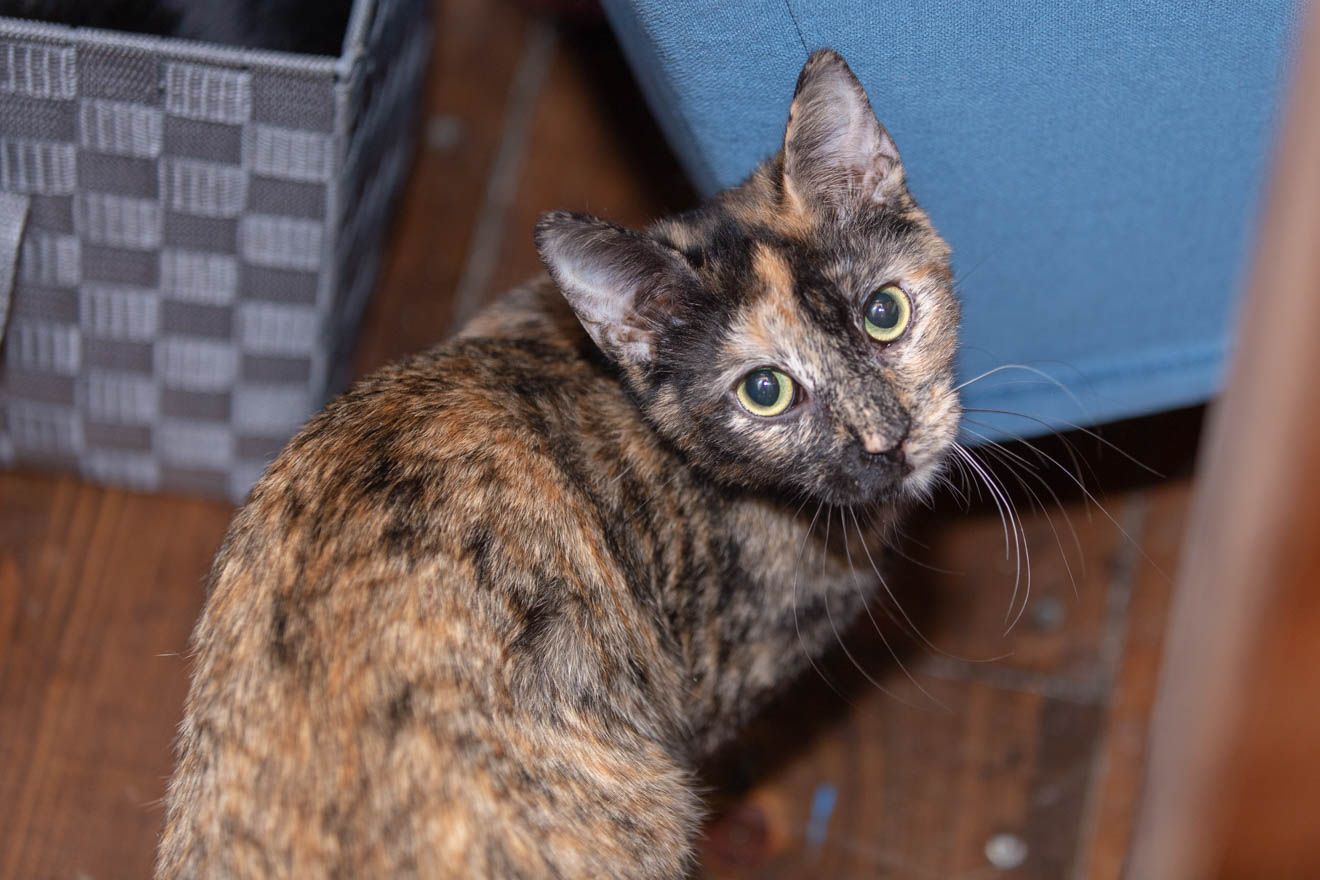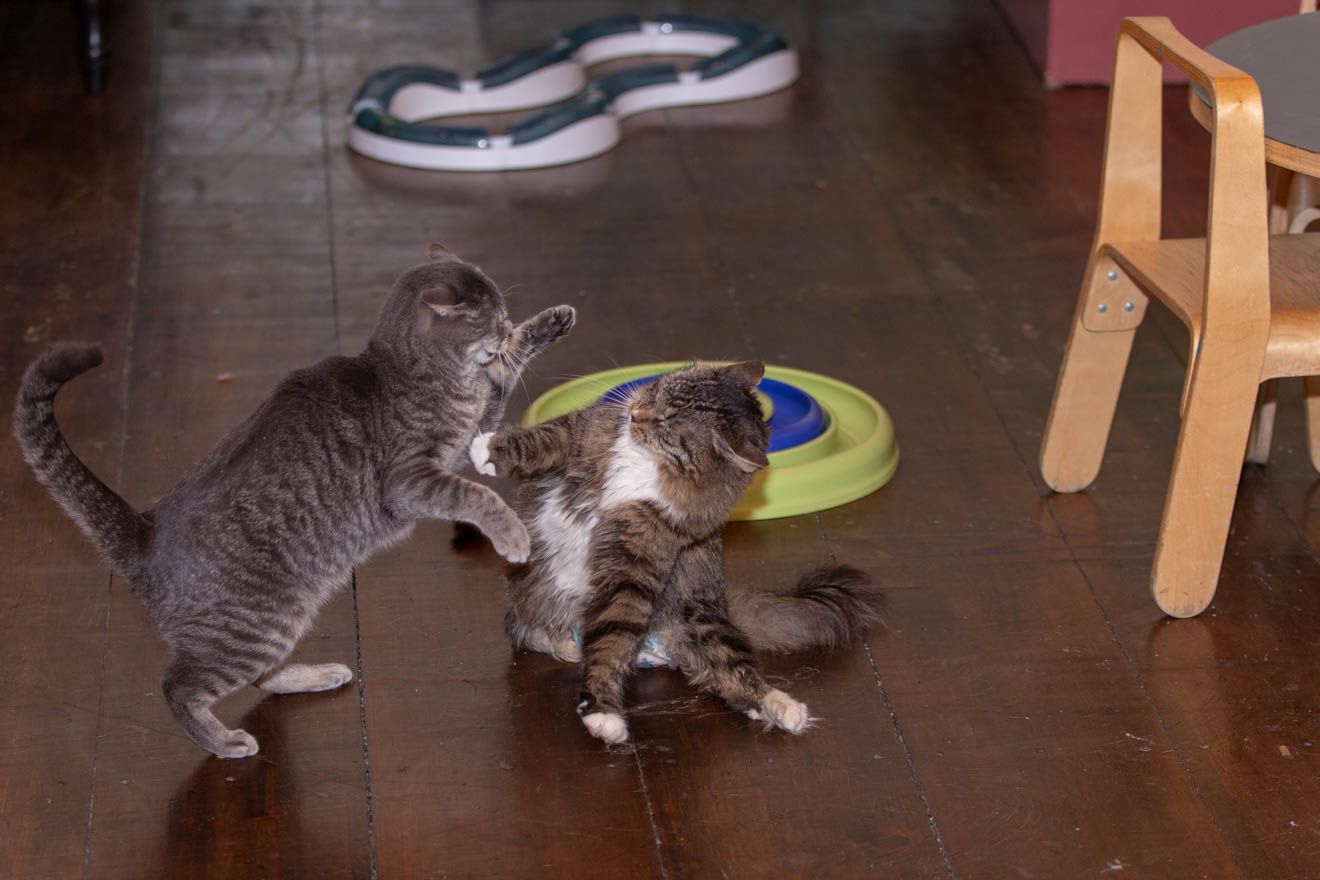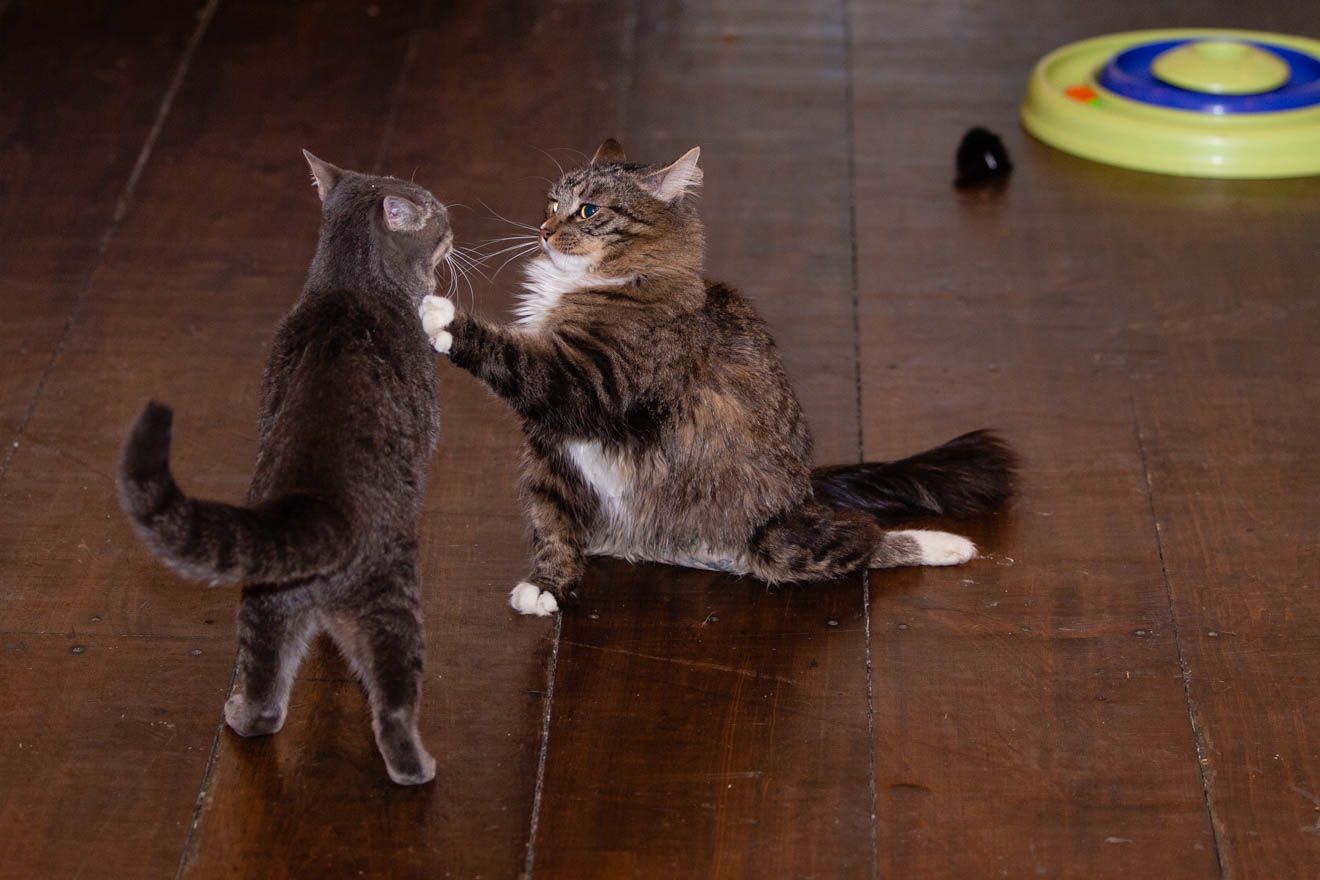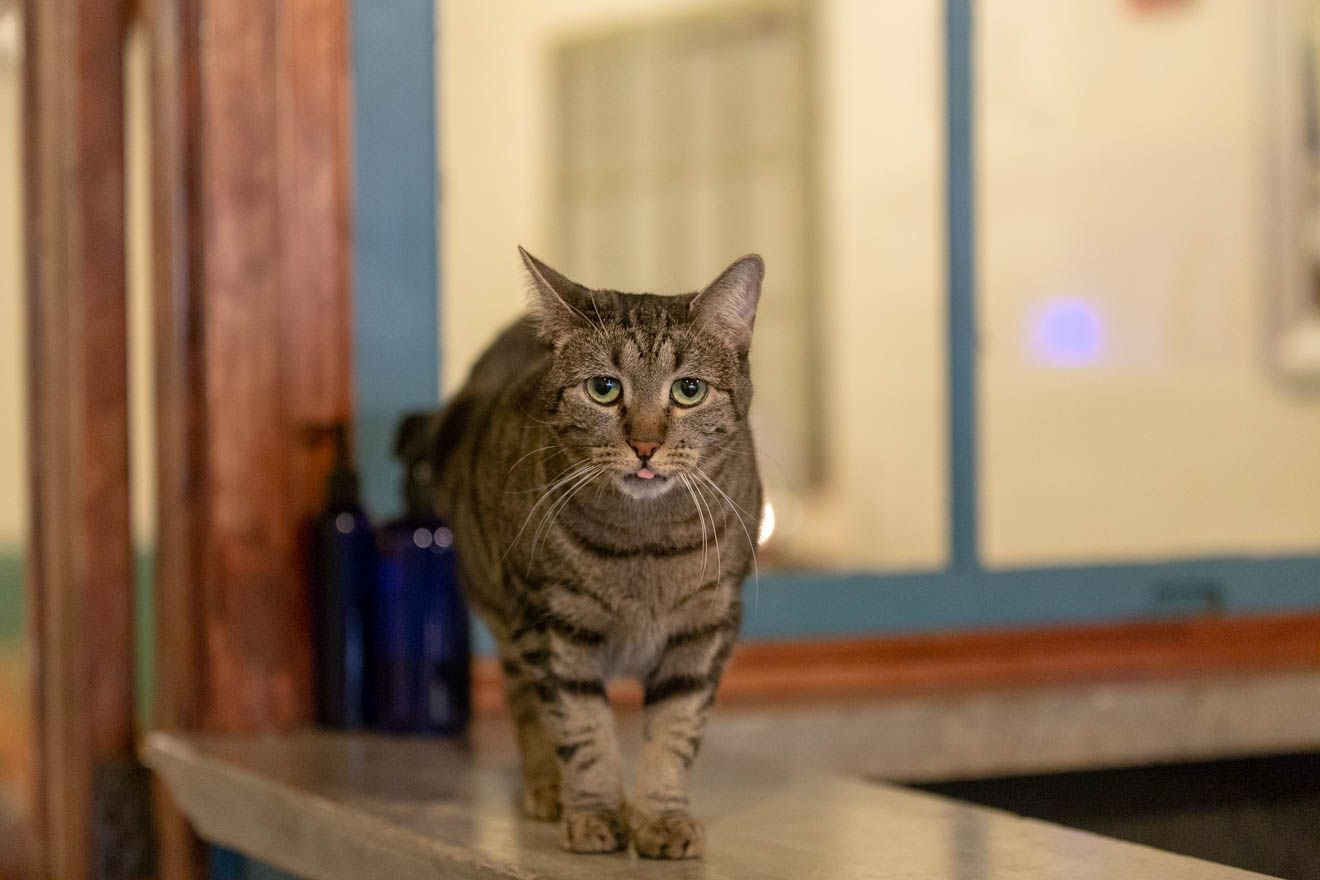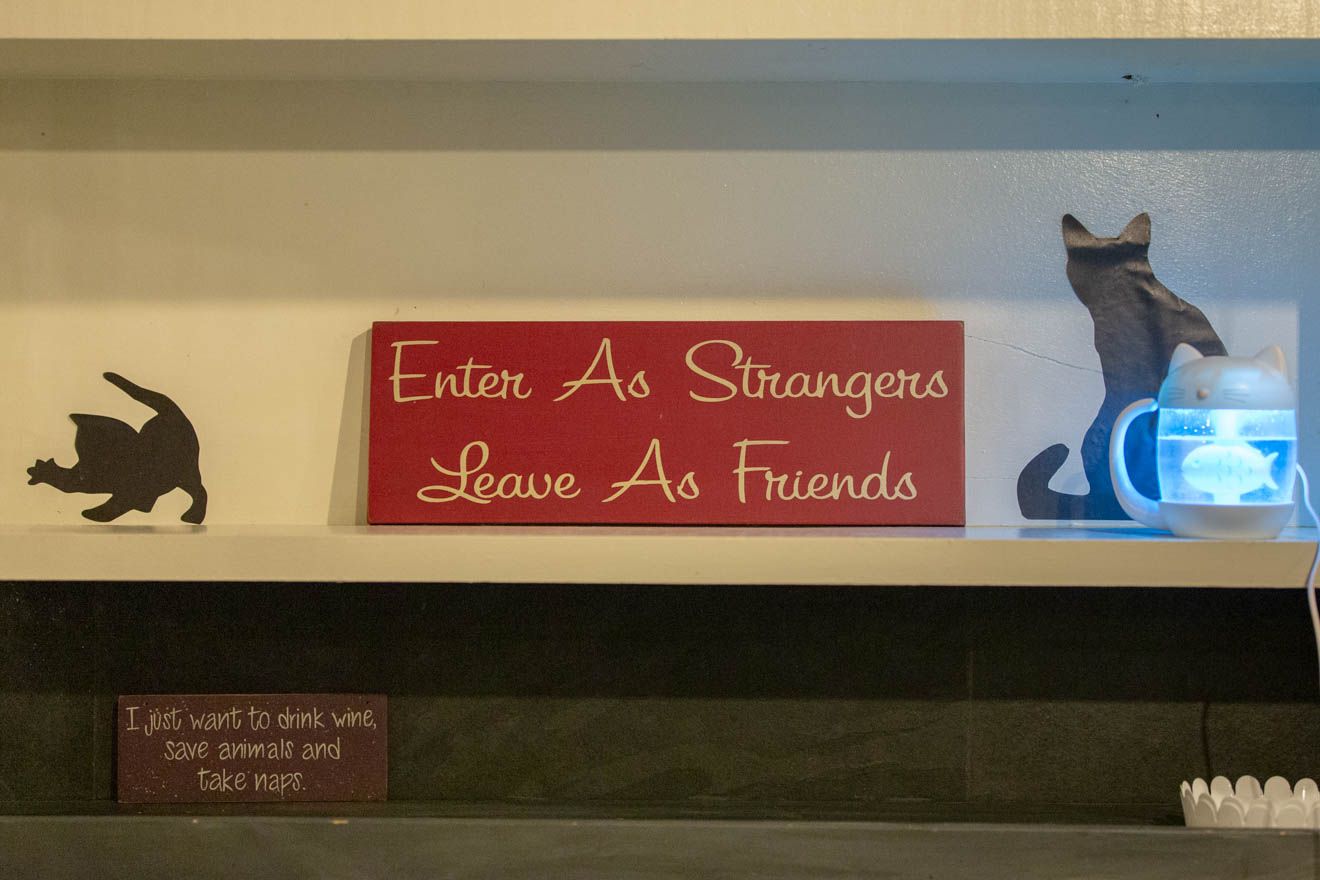 The new nearly 2,400 square foot Montague Street space features a room for private events, a webcam-equipped kitten terrarium to house mothers and their young, and homes for two turtles—Eleanor and Henry—as well as two newly-rescued lab rats—Pinky and the Brain.
The new larger Cat Cafe will now be able to present programming and community events including Stretch & Snuggle yoga classes and film nights. "There's a lot more space for us to increase our ability to raise revenue," explained Anne Levin, Brooklyn Cat Cafe co-founder and Managing Director.
"Our hope is to really be a community center, to really expand to that in all sorts of ways," said co-founder Rachel Foster. Her company, Heights Advisors, invests in social impact projects and helped build the first ground-up shelter in the country that allows survivors of domestic violence to bring their pets with them. Bklyner visited the facility last October. Heights Advisors owns and developed the 76 Montague Street building and rents it to the non-profit cat haven.
"A big part of our identity is that we are family-oriented," Foster says of the Cat Cafe. "We have adult-only times, but in general it's kids at all hours versus the other way around."
"We have an incredibly broad graphic of people who come in, from all over the world," Foster added. "It really becomes this community space where people who may not [typically] be brought together could end up talking and getting to know each other."
Along with a diverse mix of human visitors to the cafe, Levin notes the diversity in animals. "Unlike other cat cafes, we have different species. We've had dogs, rabbits, rats," she said.
Those who passed by the former Atlantic Avenue storefront may remember Rain, the large silver pit bull-mix sleeping in the window alongside the kitties. "She was like an 80-pound cat," Foster said. Prior to being rescued, she said Rain "was kept in a crate for five years just breeding litters and litters."
About 25 to 30 cats greet visitors in the cafe's main level, while an area downstairs houses sick kitties as well as cats who have been spayed or neutered recently as part of BBAWC's TNR (trap, neuter, return) program. All of the cats on the main floor are available for adoption except one—Newt—Brooklyn Cat Cafe's mascot. "Anne [Levin] rescued her when she was about 2 weeks old and she was pretty sickly," explained volunteer and longtime cat rescuer Annie Sullivan. After a miraculous recovery, the four-year-old Newt has been a permanent resident at the cafe since.
"A lot of us who volunteer here are actual rescuers, so we know everyone's story, so in that respect it's a little different from some cat cafes where there are employees," Sullivan noted. She feels the cafe concept offers a "great way for people to meet the rescues."
She adds that cats can "kind of fade into the background" in a traditional cage environment where their personalities may not be allowed to shine. "You get to see their personalities and interact with them, versus a cage environment which can be very stressful and cats don't show well," she said.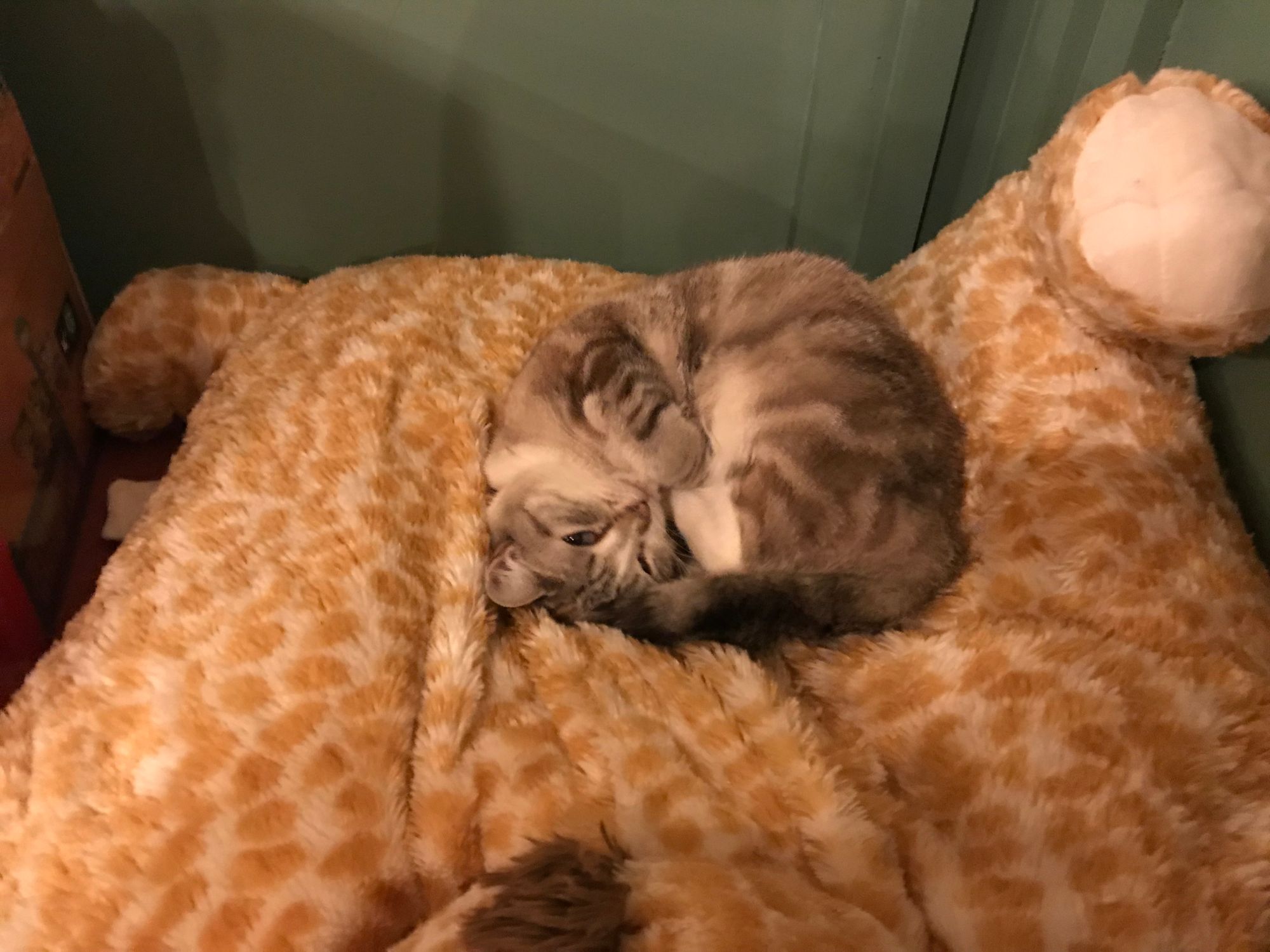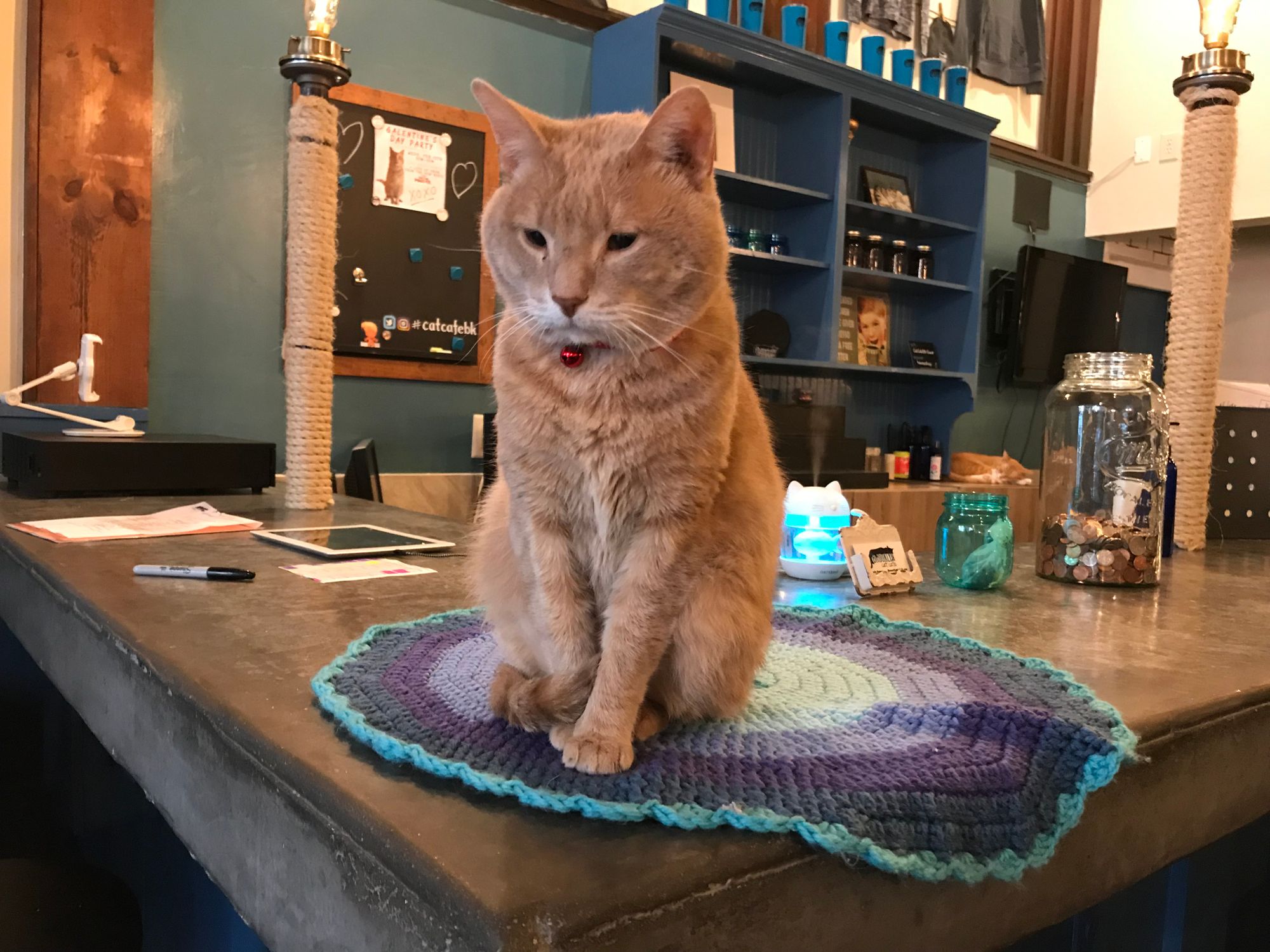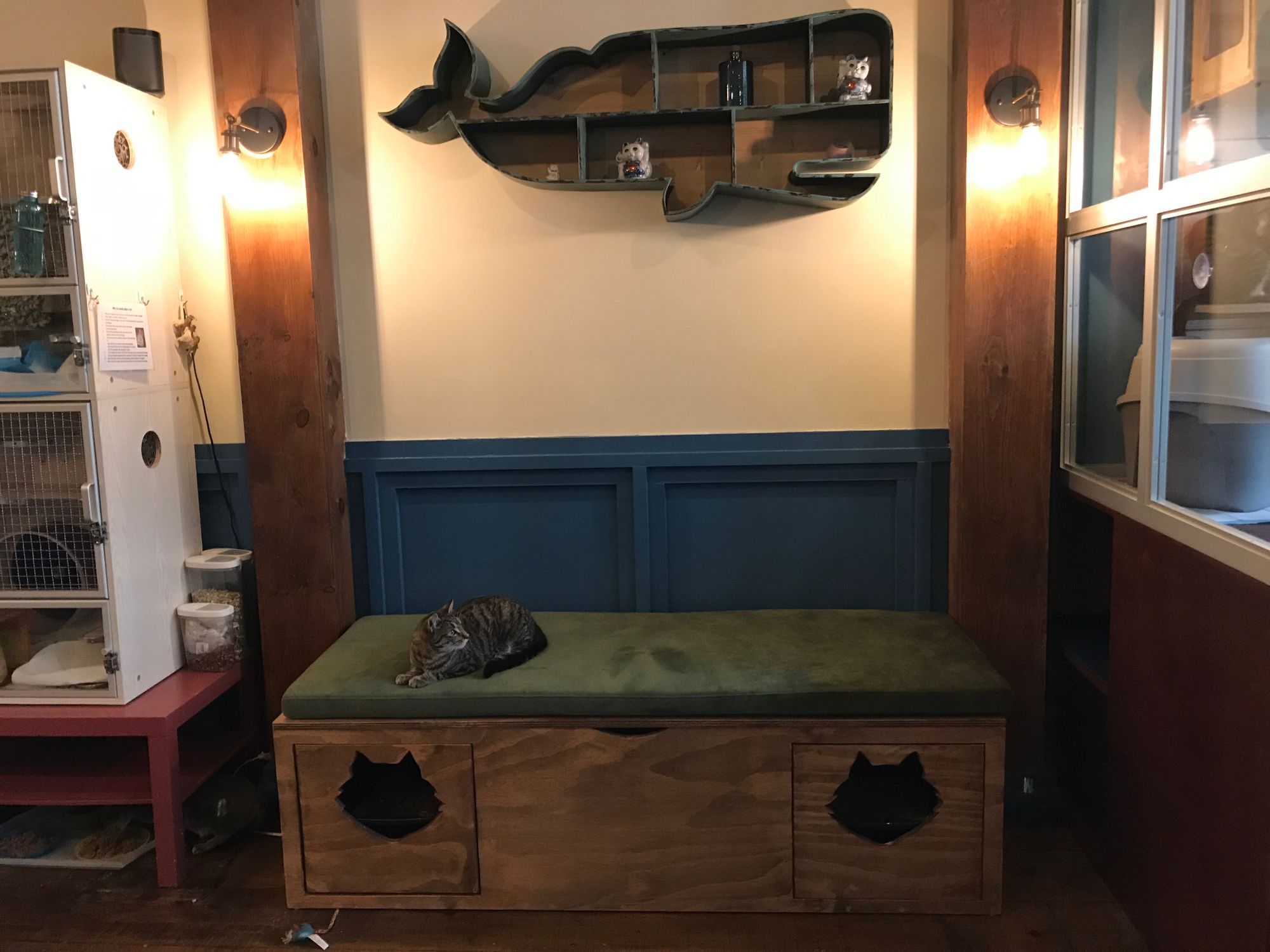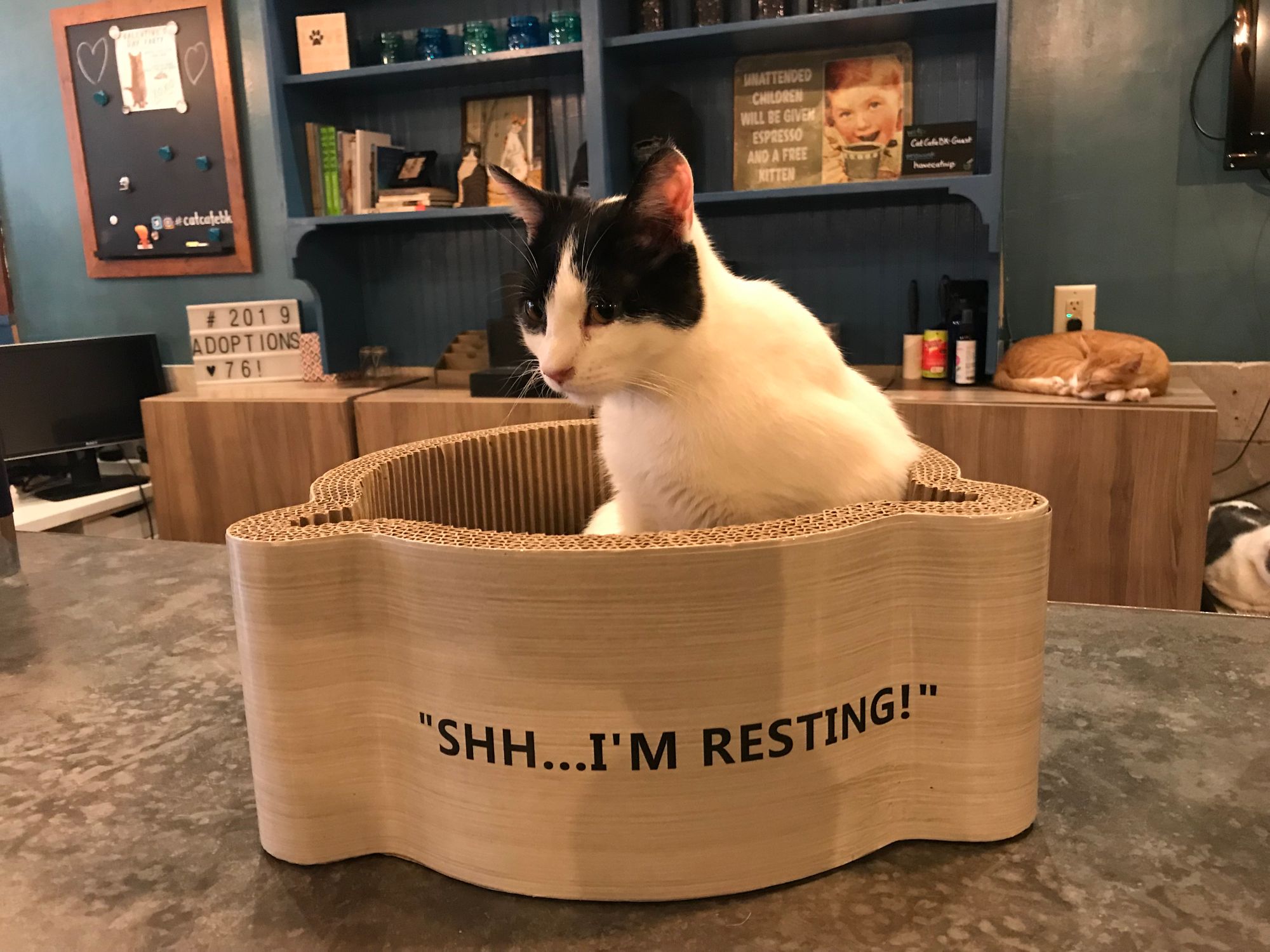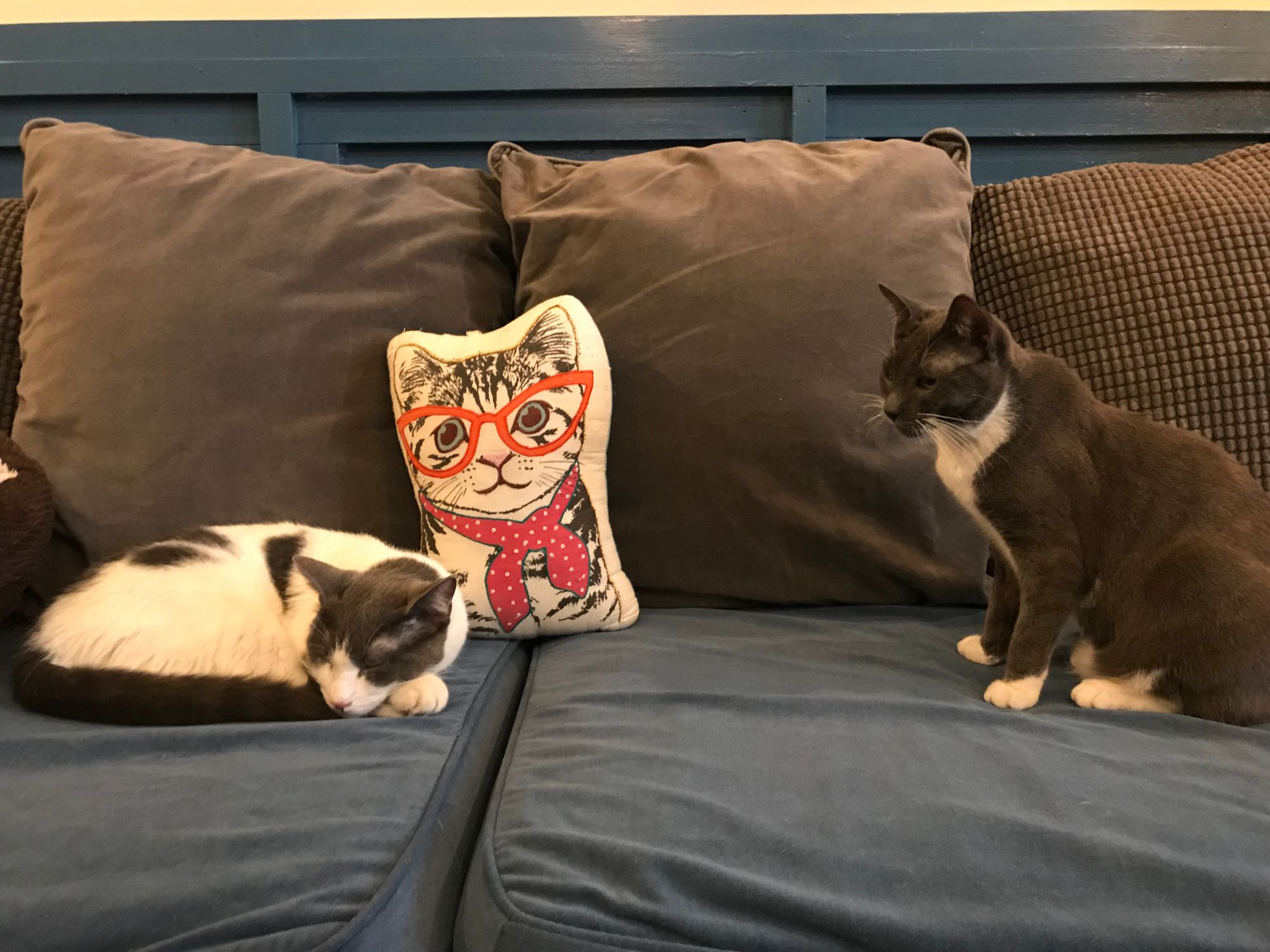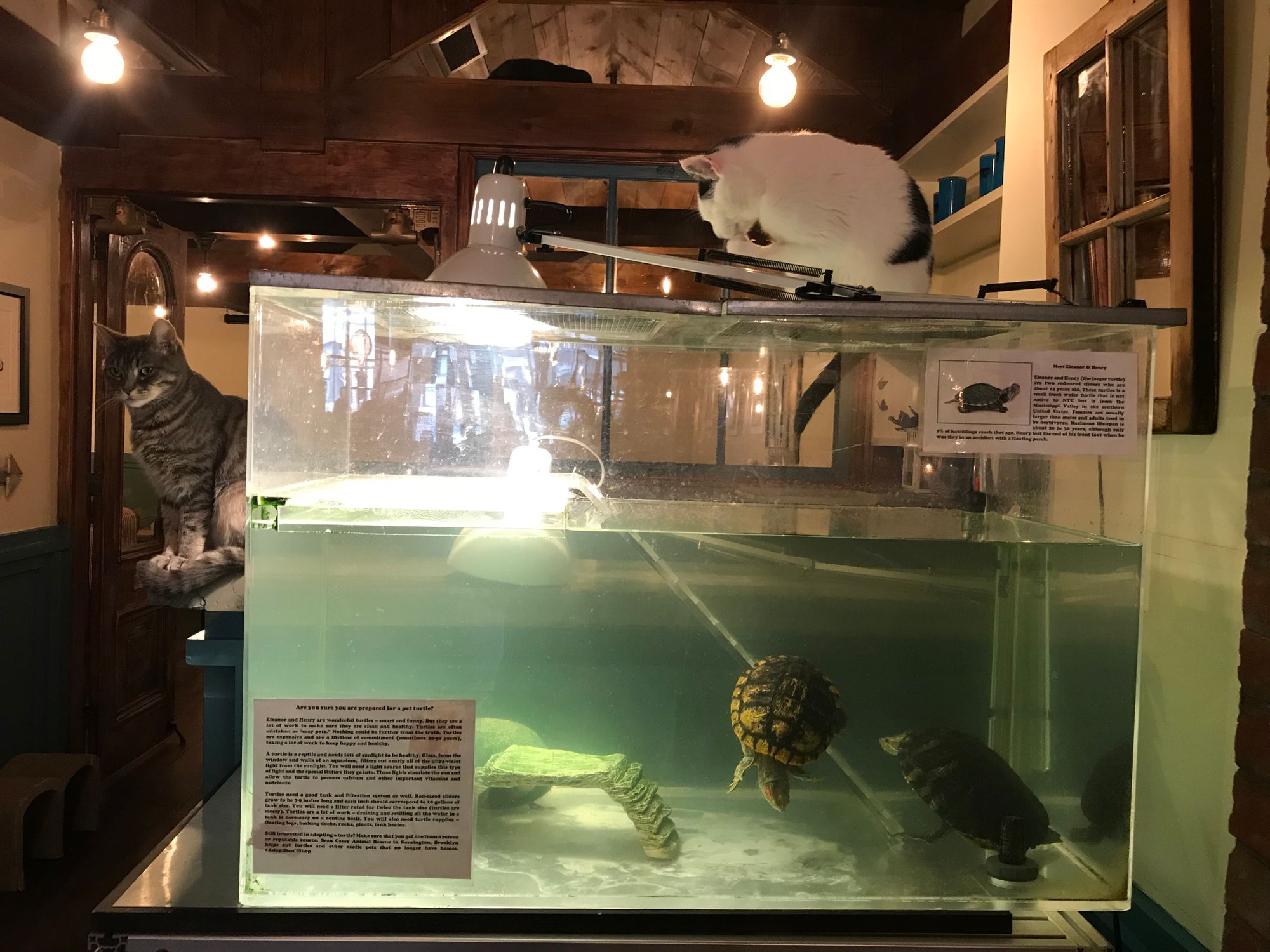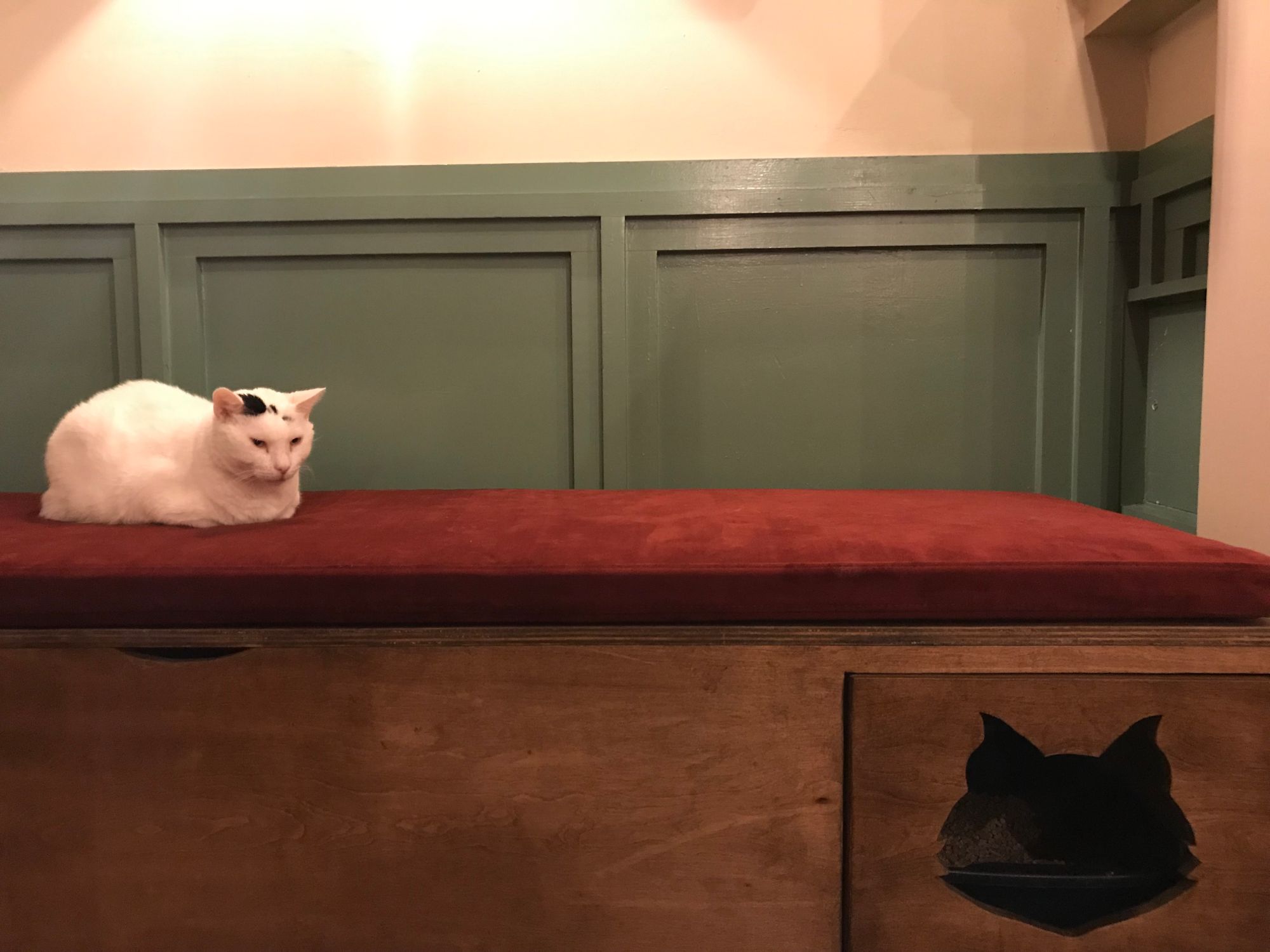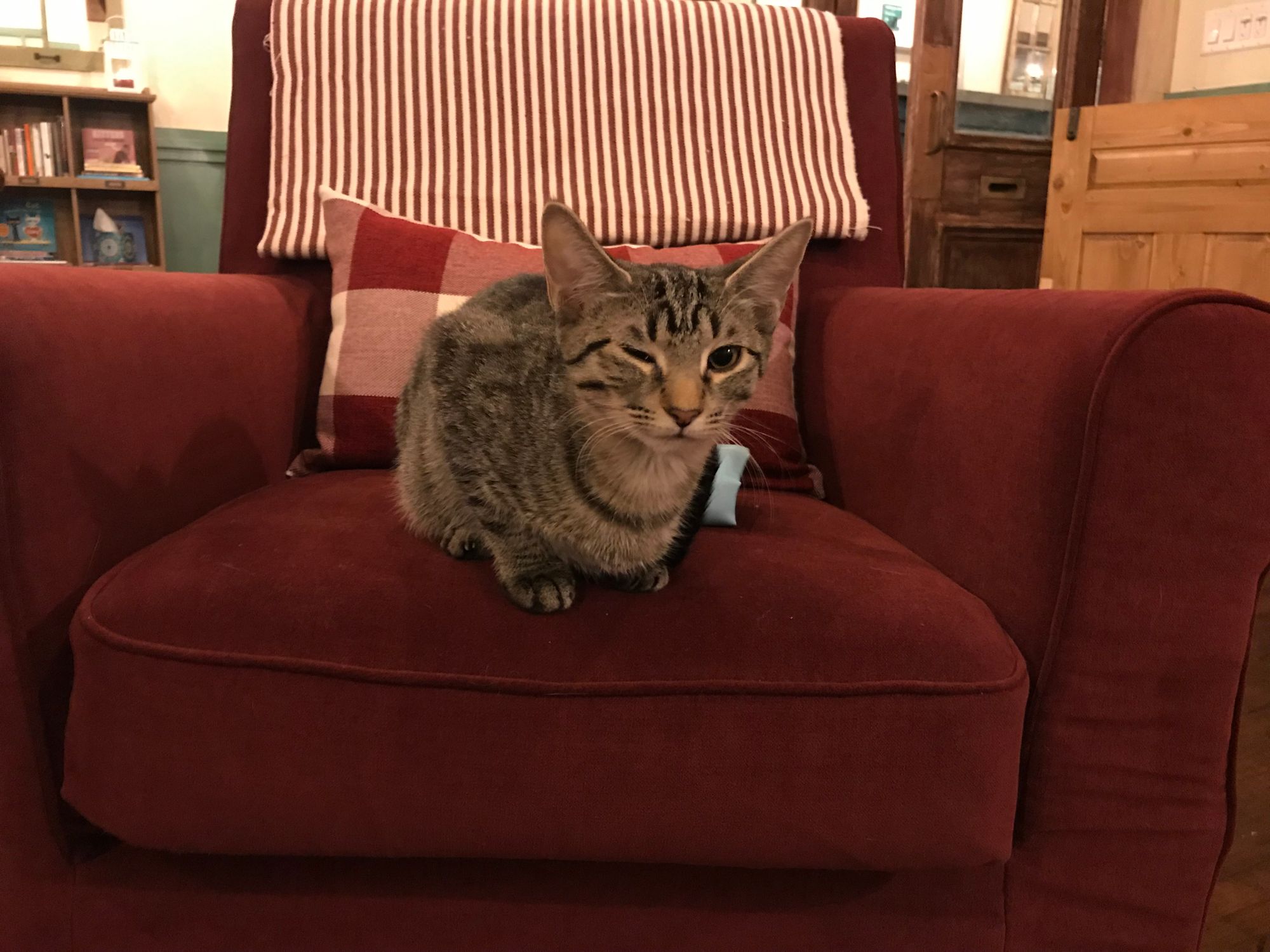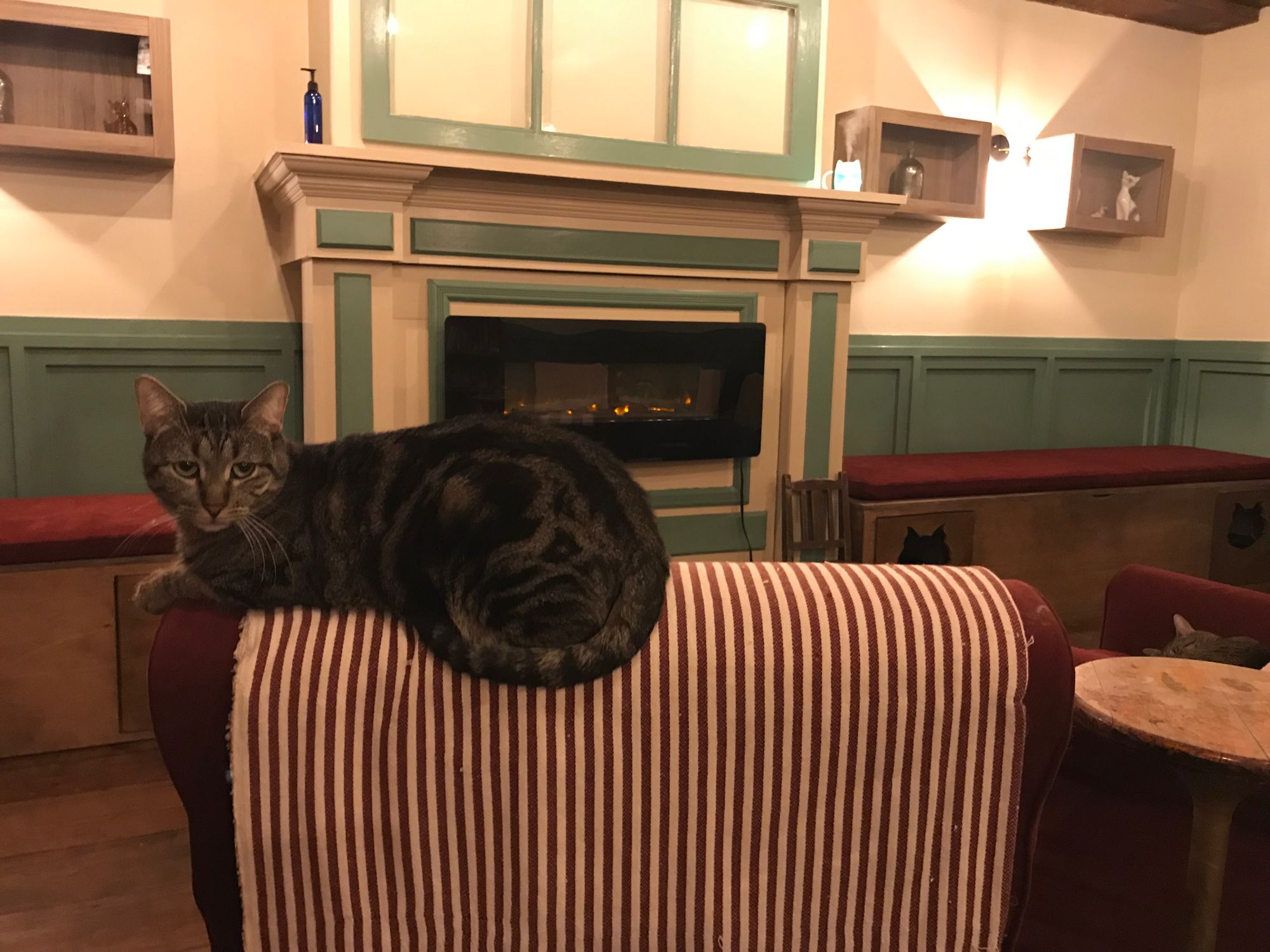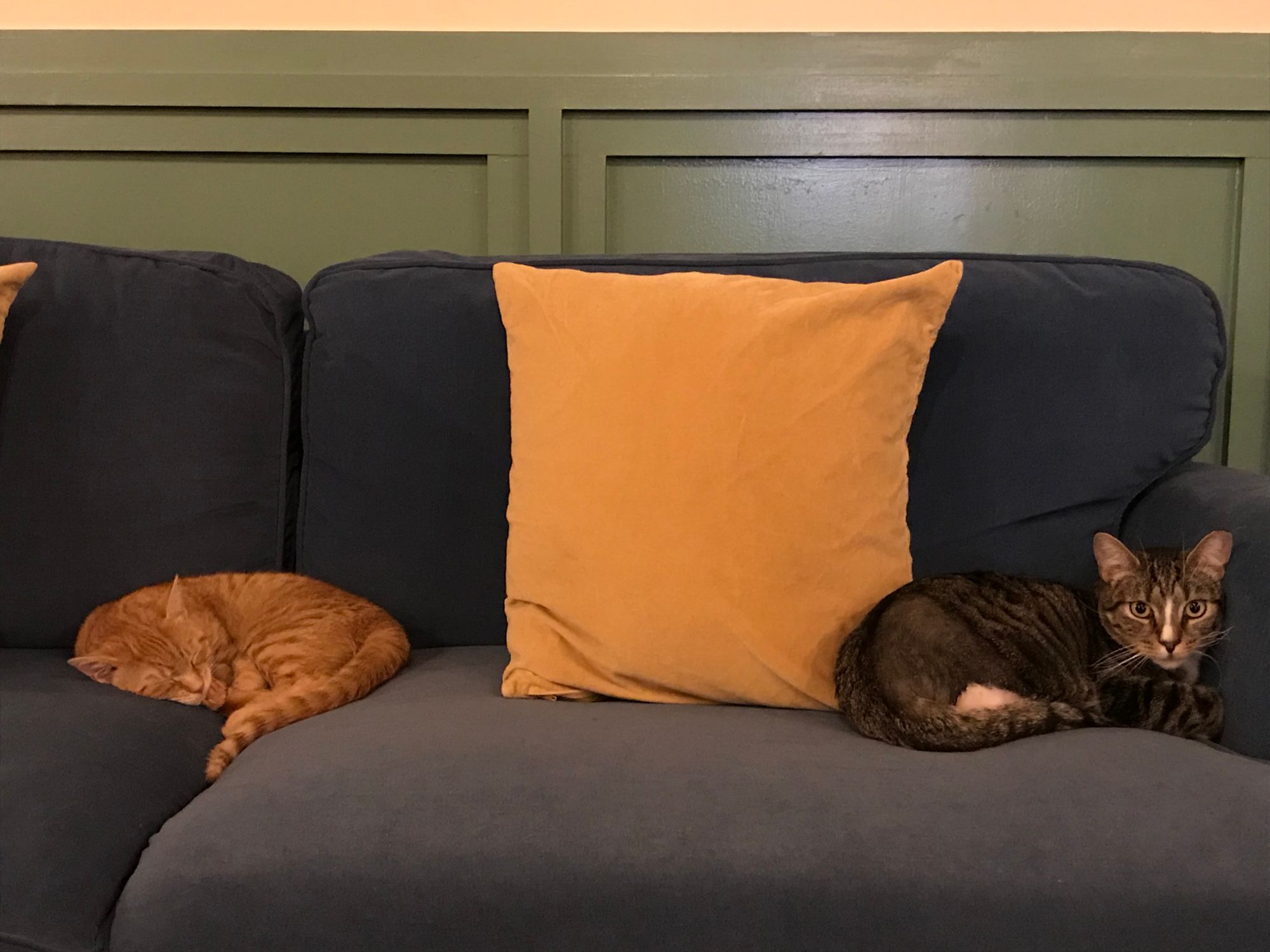 The cats at the cafe come from the city shelter (Animal Care Centers of NYC), owner surrender or abandonment, or are found by rescuers on the streets. To date, the Brooklyn Cat Cafe has placed more than 1,000 cats into new homes. Since the beginning of this year, the cafe has found 76 cats fur-ever homes.
Brooklyn Cat Cafe offers customers packaged beverages and snacks. All visitors to the Cat Cafe must sign a waiver prior to entering. While walk-ins are welcome, reservations are recommended.
The entry fees for 30 minutes are $7 for walk-ins and $6 with a reservation. Visit catcafebk.com for more info and to see the full list of rules and guidelines.
Brooklyn Cat Cafe
76 Montague Street (between Hicks Street & Pierrepont Place), Brooklyn Heights
Hours:
Sunday – 11am – 7:30pm
Monday & Tuesday – closed
Wednesday  – 1pm – 7pm
Thursday – 1pm – 8pm (adults only after 5:30pm)
Friday – 1pm – 7pm
Saturday – 11am – 7:30pm (adults only after 5:30pm)