Brooklyn Women's Exchange Celebrates 165 Years and Seeks New Home
BROOKLYN HEIGHTS – As the Brooklyn Women's Exchange celebrated its 165th anniversary on Tuesday evening, the not-for-profit announced that it will soon have to vacate its longtime storefront at 55 Pierrepont Street.
"After 40 wonderful years at 55 Pierrepont Street, our landlord will be reclaiming our space, and we need to find a new home in Brooklyn Heights for the Women's Exchange," Brooklyn Women's Exchange President, Joanne Mack, told the crowd gathered at the Brooklyn Heights Association's Designer Showhouse at 13 Pineapple Street.
"Our search begins here and now, and we're asking all of you to keep your eyes and ears open and let us know of any possibilities that you come across that might make for a suitable home for us," Mack continued. "We really want this community to be our home indefinitely and we ask you to help us find our new home."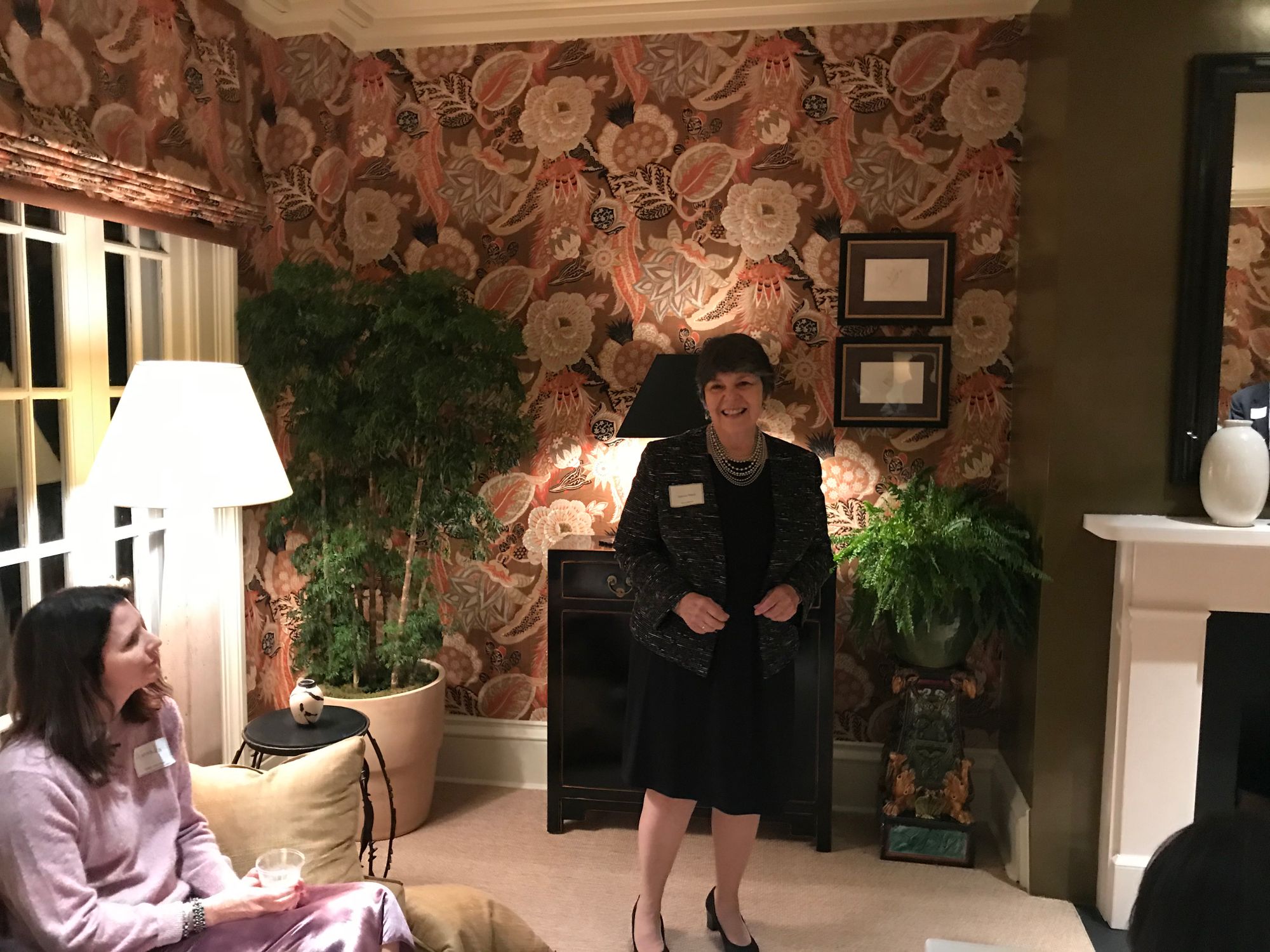 The Brooklyn Women's Exchange was founded as the Brooklyn Female Employment Society in 1854, "at a very difficult economic time when there were few options for women to work to provide for their survival and that of their families," Mack explained. "A group of Brooklyn Heights women saw that need and offered their middle class neighbors the chance to sell their handcrafts and earn an income discreetly from their own homes." The movement expanded across the United States, with a Women's Exchange opening in every major city across the country at its height. Today, only 20 exchanges remain. The Brooklyn Women's Exchange is the "longest continually operating exchange in the United States," Mack noted.
Assembly Member Jo Anne Simon attended Tuesday night's anniversary celebration, presenting the Brooklyn Women's Exchange with a citation for its years at the forefront of the American Crafts movement and its integral role in the Brooklyn Heights community. "It's just a wonderful organization and we're really blessed to have had it here in Brooklyn Heights for so many years," Simon said. The Brooklyn Women's Exchange also received a proclamation from the Office of Brooklyn Borough President Eric Adams, for its "outstanding commitment to promoting excellence and providing services and support to local residents and those in need…."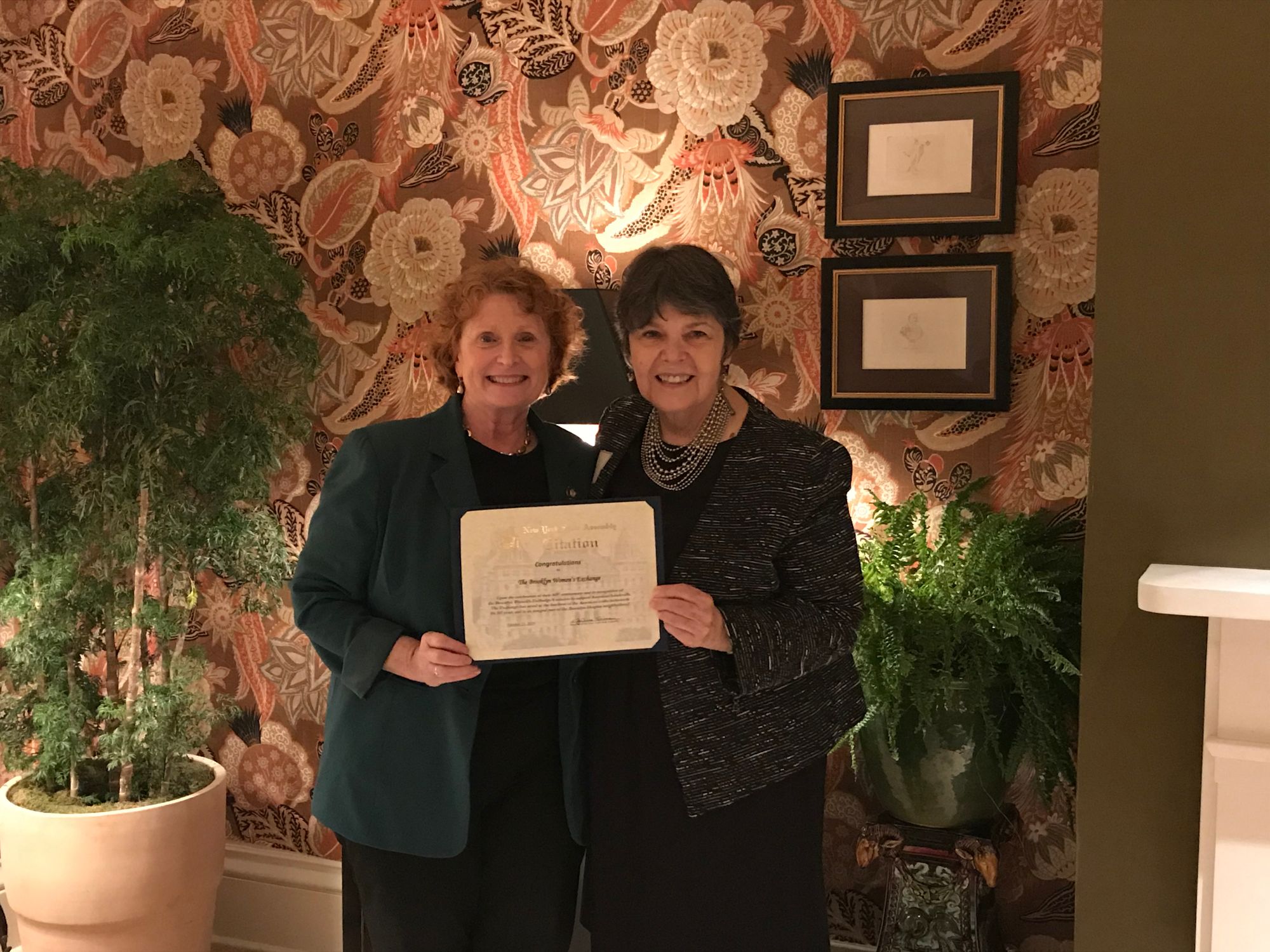 The Brooklyn Women's Exchange has been based in Brooklyn Heights for all of its 165 years, starting off in small storefronts, then moving to 76 Montague Street for several decades, before settling into its current home at 55 Pierrepont Place 40 years ago. The 2,200-square-foot shop is operated by approximately 50 volunteers and one paid shop manager. The charming store offers a variety of gift items handcrafted by 300 artisans and includes housewares, children's clothing, toys, jewelry, greeting cards, and much more. The crafters featured come from diverse backgrounds and range in age from 16 to 90. The artisans receive 70% of each sale of their merchandise. See Bklyner's July 2019 article about the Brooklyn Women's Exchange to learn more.
Mack said the exchange's landlord only recently confirmed that the storefront would be reclaimed, but added that they have a couple of years to find a new home. "It's not a firestorm. We have time to find a suitable space," she told Bklyner.
"Our back is not against the wall, but we are, as a not-for-profit, looking for a bit of a needle in a haystack and that's the challenge," Mack continued. "All of our history is in Brooklyn Heights, our new home will be in Brooklyn Heights, and finding a suitable place that we can afford and sustain our business for the next 165 years is going to be a challenge."
Suggestions, leads, and questions can be sent to bwe165years@gmail.com.