Adams Sides With NYPD And Mayor on Diversion Program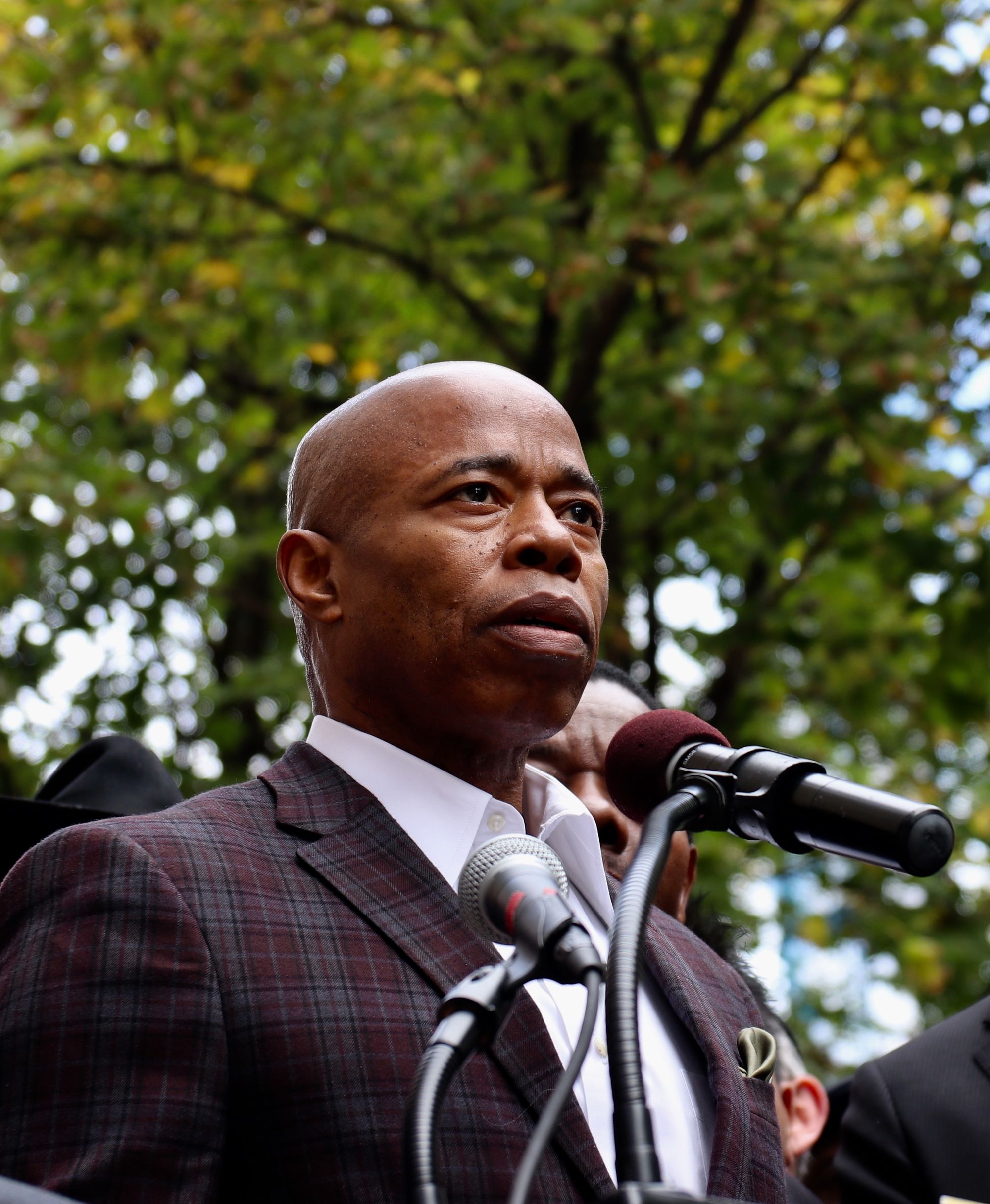 Brooklyn Borough President Eric Adams on Monday aligned himself with the mayor and NYPD—and opposite the borough's district attorney—on the use of a controversial alternative-to-prison program.
Asked about District Attorney Eric Gonazalez's defense of his office's directing first-time illegal gun possession offenders to the diversion program in lieu of prosecuting them, the borough president said he "strongly disagree[s]" with Gonzalez on the matter.
If law enforcement officials find a suspect is in illegal possession of a gun, "you must send a strong message that that it is not acceptable and not tolerated," Adams, a 2021 mayoral candidate and former NYPD cop, told Brian Lehrer on his WNYC show.
"What happen is if a young person is caught with a gun, [and] he's released back into the community … it sends the wrong message to his crew and others who are in the community— that we are not strong on those who are in possession of guns," he continued. "We must have zero tolerance for gun possession."
Adams went on to say that violent crime is committed by "young people," so if "you don't send the right message" to them to not carry a gun, "that's a problem."
Adams' comments come after Gonzalez, a self-styled progressive prosecutor, has come under fire in recent weeks from the NYPD for using the 12- to 18-month diversion program, which allows first-time offenders to avoid jail time and for their records to be sealed following arrests for gun offenses in which firearms are not used.
"What we need is that after that gun arrest is made, that person stays in jail," NYPD Chief of Department Terence Monahan said at a press conference earlier this month. Monahan also cited two instances of people being arrested after they had been diverted.
Mayor Bill de Blasio said at the same press conference that he agrees with NYPD's assessment.
"When there's a gun, there should be follow-through by prosecutors, and depending on how serious the incident is, there should be serious consequences," the mayor said. "The men and women of the NYPD put their lives on the line, and they get these guns off the streets. It's supposed to mean something."
But Gonzalez is not alone among elected officials in supporting use of the diversion program after gun possession offenses.
Public Advocate Jumaane Williams—formerly a Council member who represented East Flatbush, Flatbush, Flatlands, Marine Park, and Midwood—told Bklyner recently that the NYPD's ascribing blame to the diversion program for the uptick in gun violence in parts of Brooklyn is a "lazy way to look at" the phenomenon.
"We shouldn't attack a program that's working," he said following a recent unrelated event. "I think the mayor's remarks on it were irresponsible."