Brooklyn Arts Council Hosts Two Events Leading Up To J'Ouvert Celebration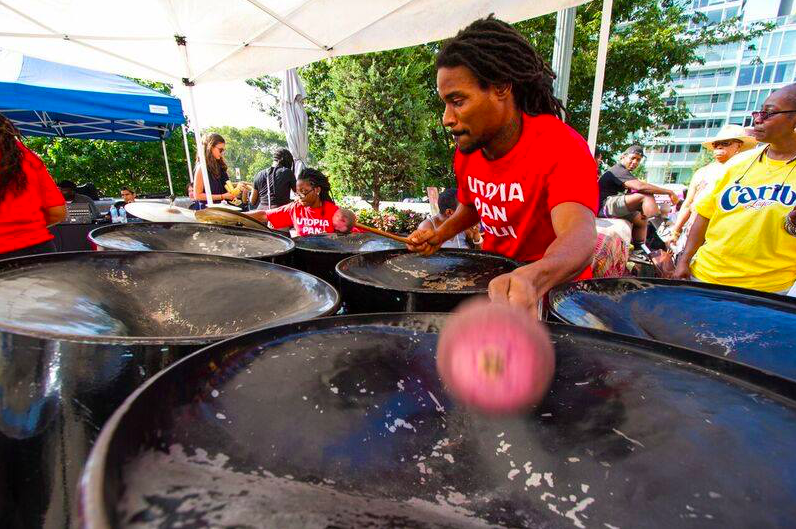 With J'Ouvert fast approaching, the Brooklyn Arts Council (BAC) is hosting two events leading up to the annual "break of day" festivities.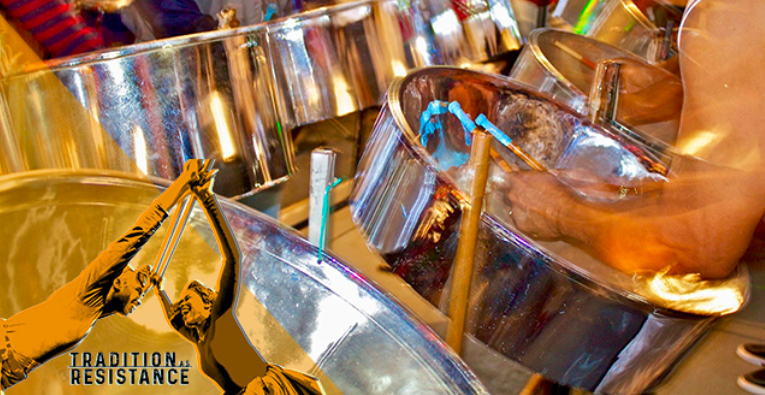 On Thursday, August 23, BAC's Folk Arts Program is teaming up with J'Ouvert City International and City Lore in presenting a behind-the-scenes look into Brooklyn's steelpan yards and masquerade camps as they prepare for the J'Ouvert celebration on September 3rd.
BAC's Folk Arts Director Christopher Mulé and J'Ouvert City International's President Yvette Rennie will serve as "cultural guides" aboard the City Lore POEMobile. The tour will travel  through Crown Heights and East New York, visiting three masquerade (mas) camps and three steelpan yards including Despers USA and Pagwah Mas.
Participants will have the opportunity to hear steelband musical arrangements as ensembles rehearse, see steelpan drum makers tuning and toning their instruments, and learn the craft of wire-bending at the J'Ouvert mas camps.
Proceeds from ticket sales will go toward supporting the local artists and cultural activists who work to keep these traditions alive in Brooklyn.
J'Ouvert Steelpan Yard Tour
Thursday, August 23, 7pm to 11pm
Meet in front of the Brooklyn Museum, 200 Eastern Parkway, Prospect Heights
Tickets $40
Want more steel pan? On Saturday, August 25, BAC teams up with the Brooklyn Public Library to host The Art & History of J'Ouvert: Steelband as Resistance.
The event will feature a series of discussions led by artists and activists exploring the history of J'Ouvert and the steelpan movement, followed by outdoor performances by Caribbean musicians (steelbands, rhythm bands, mas bands) outside the Central Library branch.
The symposium will include:
A discussion between Ray Allen, Dale Byam, and Lennox Leverock on the History of the steelpan, and a screening of an excerpt from Charysse Tia Harper's Panomundo
A demonstration by Jesse Lampton and Oscar Williams on crafting and tuning steelpans
A discussion by Kendall Williams on composing arrangements for the steelpan
A recounting of the history of the pan yard migration by Count Robin and Anthony Joseph
A talk by Sandra Bell and Yvette Rennie about Strategies of Resistance for the preservation of J'Ouvert traditions
This will be the final event of BAC's Tradition as Resistance series of public programs celebrating the work and perseverance of Brooklyn's traditional and folk artists.
Brooklyn is home to the largest West Indian community outside of the Caribbean, according to BAC. J'Ouvert takes place each year on the night before the West Indian American Day Parade, kicking off at 6am (in previous years it began at 3am).
J'Ouvert, which means "break of day" in French, marches along two miles of Eastern Parkway in a "dance from dark to light before the West Indian Day Parade." Revelers wear festive attire and cover their bodies in paint or mud "as commentary on sociopolitical injustices."
The Art & History of J'Ouvert: Steelband As Resistance
Saturday, August 25, 1pm to 5pm
Brooklyn Public Library, Central Branch, 10 Grand Army Plaza, Prospect Heights
Free