Brooklyn Army Terminal Celebrates 100th Anniversary With Block Party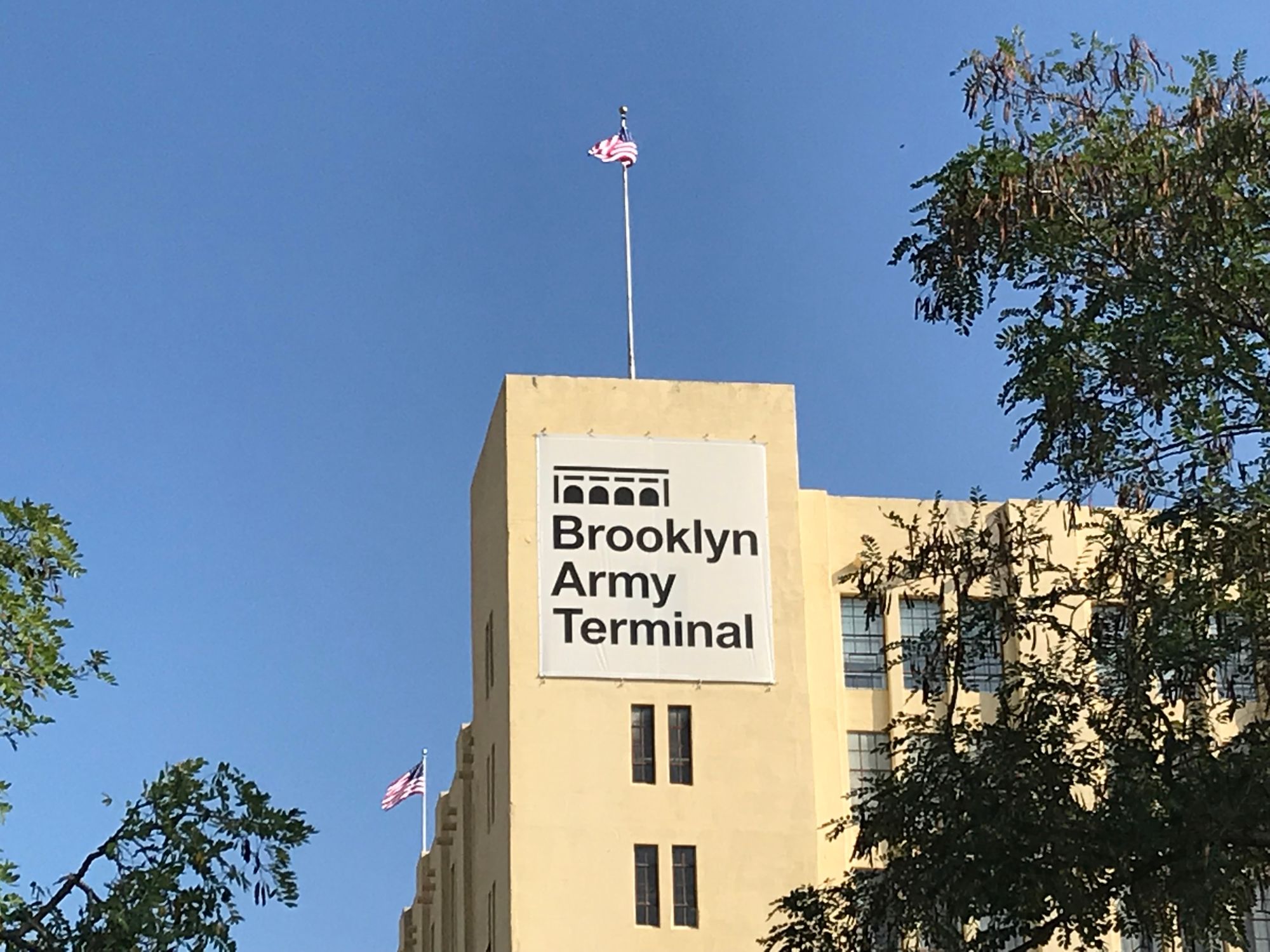 SUNSET PARK – The Brooklyn Army Terminal (BAT) celebrated its 100th anniversary on Saturday with a day-long block party, inviting locals to enjoy its sprawling campus and waterfront views.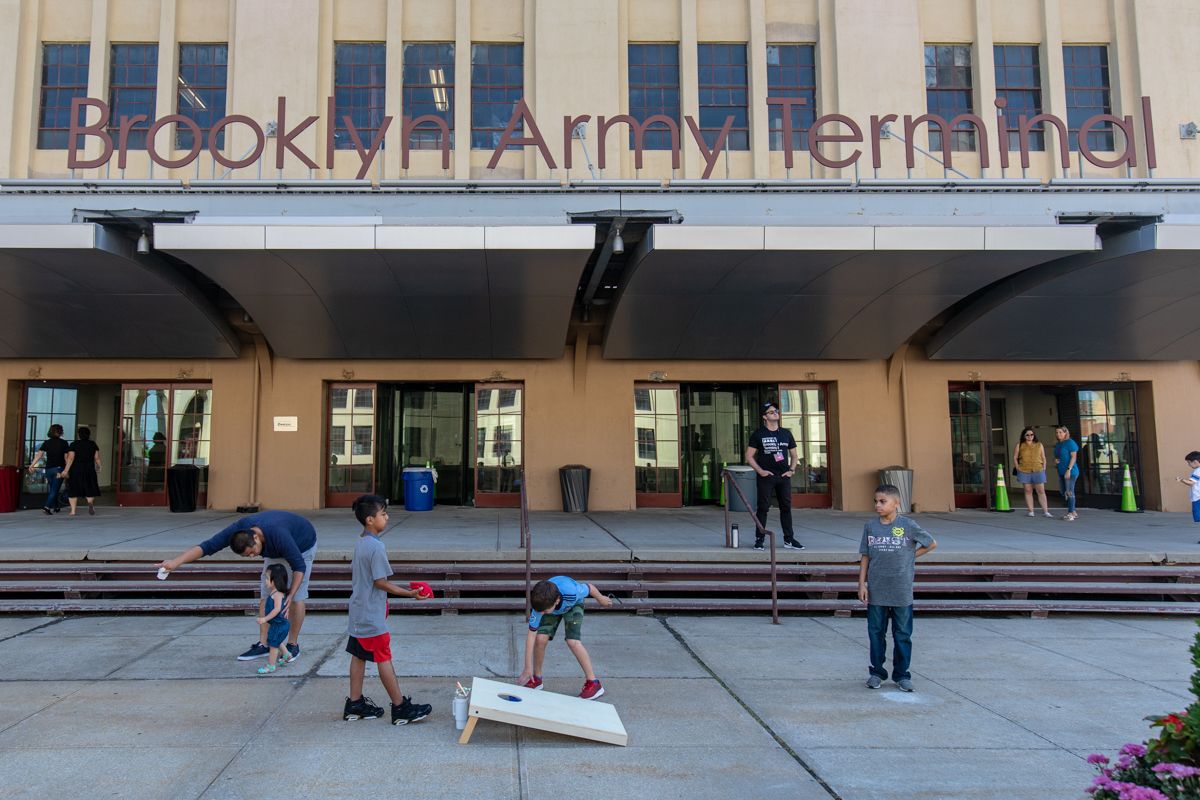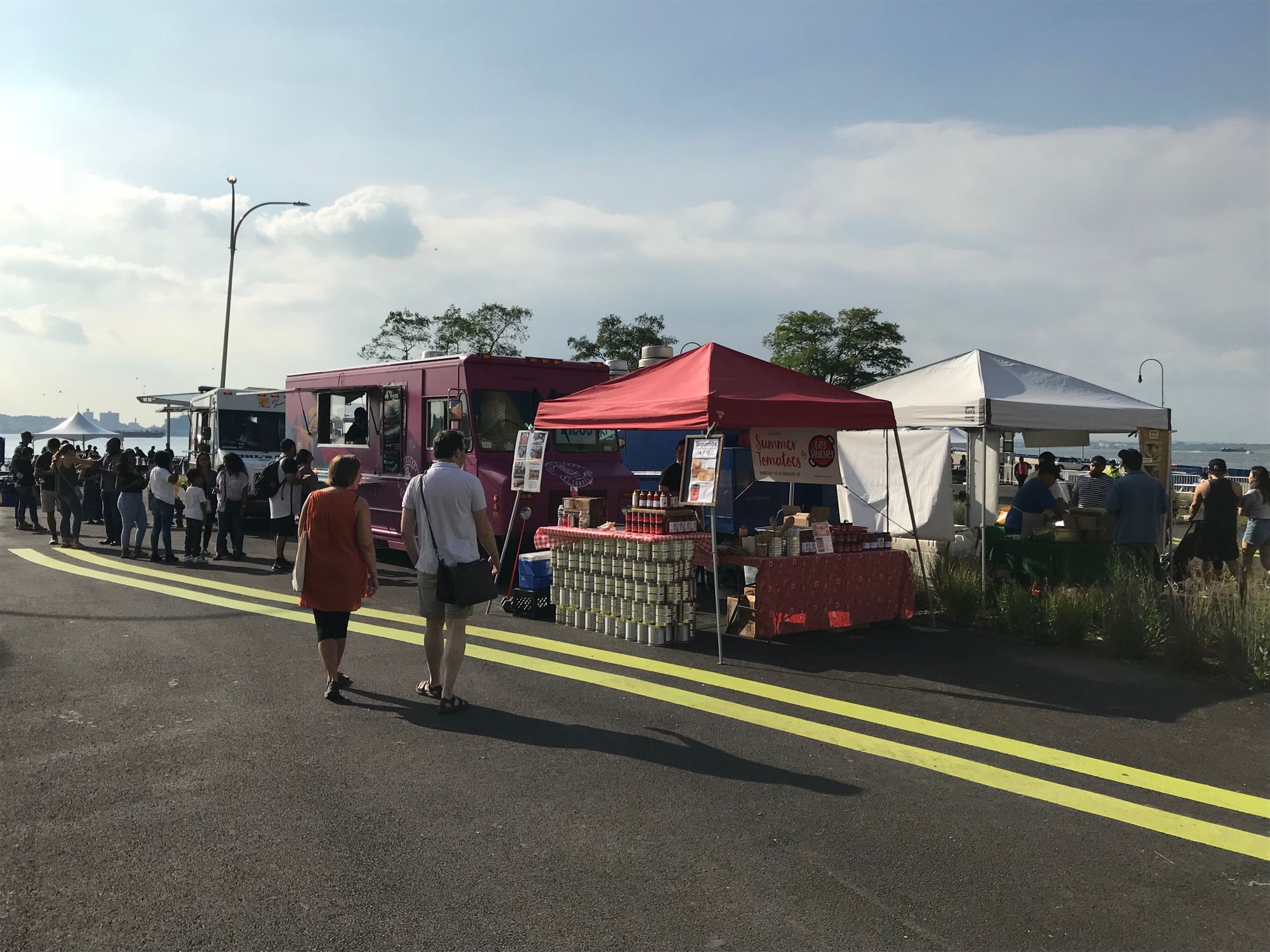 "This is a very important year for us. We're celebrating our 100th birthday of the facility and we're also cutting the ribbon on our future," explained Julie Stein, NYC Economic Development Corporation's (EDC) Executive Director of Sunset Park. "We just completed this year 500,000 square feet of space in Building A," she added, which will bring approximately 1,000 new jobs to the BAT campus, and they "also just renovated our public open space."
In studying the needs of the Sunset Park community, Stein said the EDC found, "people really want access to the waterfront. We heard that loud and clear. We turned some of our former parking lot back into open space."
"The event today is really an opportunity for us to celebrate the jobs that we have here and also the opening of our waterfront for community access," she continued. "When we think about the kind of campus that we want, we want something that's friendly both to entrepreneurs and to working families, so when we think about the amenities for the space we think how do we create a campus that's good for both of those things."
Saturday's event featured a beer garden and food trucks overlooking the Sunset Park waterfront as well as samples from BAT vendors including City Saucery, Momo Dressing, and Jamrock Jerk. BAT Village featured booths offering product demos by BAT-based companies including Uncommon Goods and Lowercase NYC, as well as local community organizations. BAT Village provided an opportunity for locals "to see what happens inside of the buildings…because it's easy to walk by and not know what's happening here," Stein explained. "We really want to make people understand they're welcome here, that it's a space for them too."
The block party also featured art exhibitions, kid-friendly crafts like kite making, as well as a climbing tower. NYU Tandon and NYC Media Lab hosted an augmented reality space, and over on the main stage crowds enjoyed performances by community groups as well as by R&B singer Justine Skye and rapper Busta Rhymes.
"It's really fun to see all of the families here, people who brought their kids, people who are able to enjoy the public space, people here to see their family members perform on the community stage," Stein said.
BAT's 100th Anniversary block party is part of a series of events the campus has hosted over the months to welcome the community to its public spaces, which included the Swale floating food forest, a series of film screenings by Rooftop Films (including Spanish and Chinese language films), the Boricua Festival, and a pop-up dinner hosted by Handmade Events.
The Fashion Institute of Technology (FIT) partners with BAT offering a continuing education program at the Sunset Park campus, and BAT regularly welcomes various community groups to use its spaces for conferences, meetings, trainings, and other events.
"We have this beautiful, open space…but we also want to make sure that people have reason to be here," Stein said. "Our hope is that more people, because of the event today, will know about the campus, will know about what's possible, and we hope to continue with community partnerships."